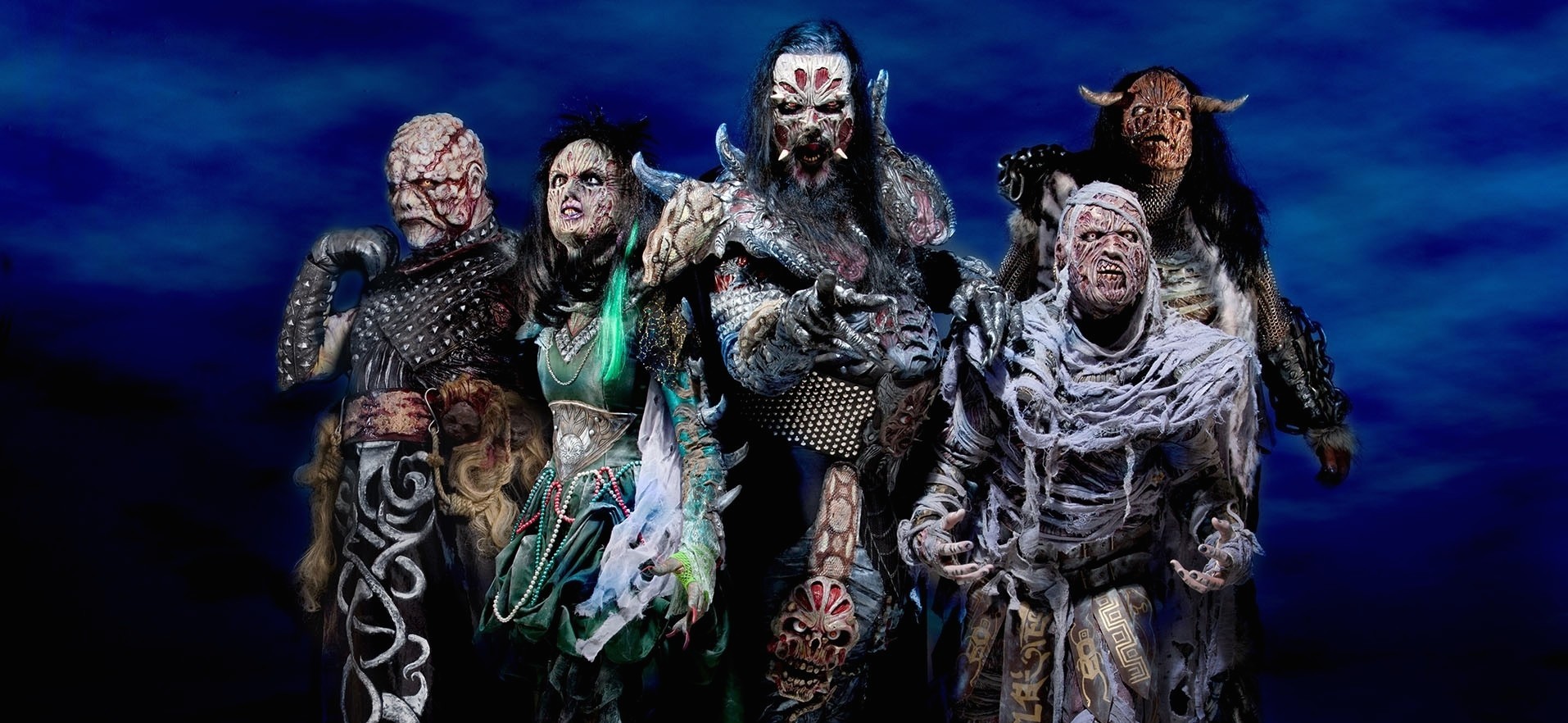 May 2014
With this year's edition of Eurovision just around the corner, we decided to catch up with the leader of one of our favourite ever entrants (and victors!) to find out more about the hard rock scene which spawned and inspired him, and to hear more about what the internationally renowned rock outfit have been working on lately.
Mr Lordi is not only the musical mind behind the legend of Lordi, but also the creator of the band's unique image, the stage personas and the extreme, fantastical live shows. A visionary in the way he approaches his work, Mr Lordi has led his collective of musicians around the world on the back of six album releases, to become one of the Europe's most recognised horror-rock outfits.
So scroll down to read an exclusive artist with the mastermind behind the mask, Mr Lordi himself! Press the 'speaker' button just above to select your favourite streaming service and tune in to to Lordi's specially curated Nordic Playlist…
You've had a very busy past year, releasing your sixth studio album To Beast or Not To Beast and then going on to take your incredible live show around the world. What have been the highlights for you, since releasing this album?
The response we got for it from the fans. It was the hardest album so far in our career to make, mentally that is, because our drummer passed away first and then our keyboardist left the band. But we managed to pull it off and even create a new angle for our music, within our own pretty tight framework though, but still.
And we also did two long tours with that album, with great attendances, plus the festivals and had a visit in Japan after years of absence. So it's been good, everything's been a highlight.
Did you introduce any special new elements to the live show, and which were the best shows that you played?
We do every time. We had some new tricks on the show, like our new keyboardist Hella got decapitated on stage and our new drummer Mana levitated and that kinda stuff. I think Masters of Rock and Hellfest were last years coolest fests, and some shows in the UK were pretty damn memorable on the tours.
What would you say is your one main rule when creating your music? After 22 years of making music, what would you say the most important music-making lesson you've learnt is?
Always give a chance to every idea you've got in store. Meaning, that I have no critical approach to my writing at all. I do demos of all the ideas I have, even if they sound stupid or lame even to myself. But who the hell am I to say what song might work? In many cases the song that I thought wouldn't have a chance proves to be everyone else's favourite. Have no restraints, have no shame, do what sounds good. That's it.
The Eurovision Song Contest is set to take place this weekend, and not only are you the first hard rock outfit to have won the contest, but you are also the first and only Finnish artist to have won it! What was your main ambition upon entering the contest?
I think we had none. We honestly went to the Finnish competition because we were invited, and thought that: "ok, we'll get some free promotional exposure on national TV for the upcoming album", in Finland that is. We knew that we had pretty much zero chance of winning the Finnish competition, but if such a miracle should happen, the rest would be a lot easier. Which it was.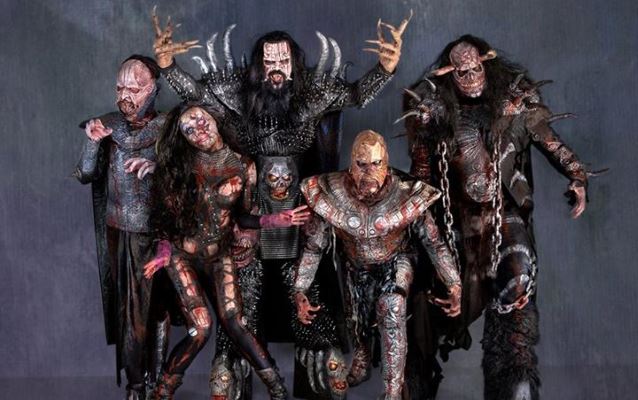 What are your strongest memories from that night? What went through your head when they announced that you had won?
The strongest memory is probably from the backstage dressing room, where our backing singer was doing an amazing imitation of Sweden's Carola, with wind machines and all. Wind machine being a hair dryer. When they announced it, I was wondering 'do we have the time to put on my batwings or not when we have to do the song again?'. We did not.
Why do you think you won the Eurovision song contest? And do you think it can be a good platform for artists to be involved with?
We brought in our own voters that usually never watch Eurovision, or at least they never vote. Being a band that already had a lot of fans throughout Europe through touring and having 3 albums out before that, we got votes from not only fans of Lordi, but also from the people who dig metal and heavy metal and hard rock genres, but not necessarily our band.
It can be a good platform, but it is a double edged sword. Now pretty much everyone knows our band, because the media exposure we got was overwhelming and could not be reached even with the highest possible marketing budget that any label could come up with. But we also are suffering from that, for some people we sold ourselves, and we have a lifelong stamp on our foreheads saying "Eurovision" and for unbelievable many people in metal genre that equals "damaged goods" and something that can never be taken seriously ever again.
The Nordic Playlist is all about discovering music from the Nordic countries through recommendation – so can you tell us about a Nordic artist/album that is particularly special, memorable, or has been particularly influential on you?
Well, King Diamond definitely. I think this needs no further explanation if you check what he's about and then check us out.
Can you tell us about some of the tracks in your playlist and why you selected them? Did you discover any new artists while making the list?
Not really… I am an old fart when it comes to my musical taste. I like my music to be heavy but also to have a strong melody, and unfortunately today in metal genre most bands are lacking the vocal melodies and they just replace that with extremity and brutality or technical virtuosity. I don't get that, for me the melody is always number one. And, I am an 80's kid when it comes to music. I have learned the "sacred rules of do's and don'ts from bands like KISS, Twisted Sister, Alice Cooper, and such, so you can see why I am not that keen on today's music… it has gone pretty damn far away from those bands that I look up to… and still listen to, and pretty honestly, almost ONLY listen to.
You've chosen two King Diamond tracks – how did you discover his music, and what do you enjoy most about it?
His voice, his awesome melodies, and especially his undeniable skill of making horror stories that actually work with his music. King is the absolute king of conceptual horror in music. There is no-one better than him in that game. No-one.
Which artists from Finland would you highly recommend we tune into? Any old and new favourites? 
I would suggest people check out Iron Cross and Stone from the eighties, and new bands Reckless Love and Santa Cruz from today. But that is if you dig the same kinda stuff that I dig. If you don't, I think these bands might sound horrible hahahaha!
And finally, what does the rest of the year hold for you? What are you most looking forward to, and what can you reveal of your upcoming plans? 
We just started the rehearsals for the next album yesterday, we are hitting the studio in the beginning of June. We are doing half a dozen shows this summer, just escaping the recordings here and there. And the new album should come out around Halloween, at least that is the plan! And I guess weĺl tour on that album early next year.
www.lordi.fi
www.facebook.com/LordiOfficial
www.twitter.com/LORDIOFFICIAL