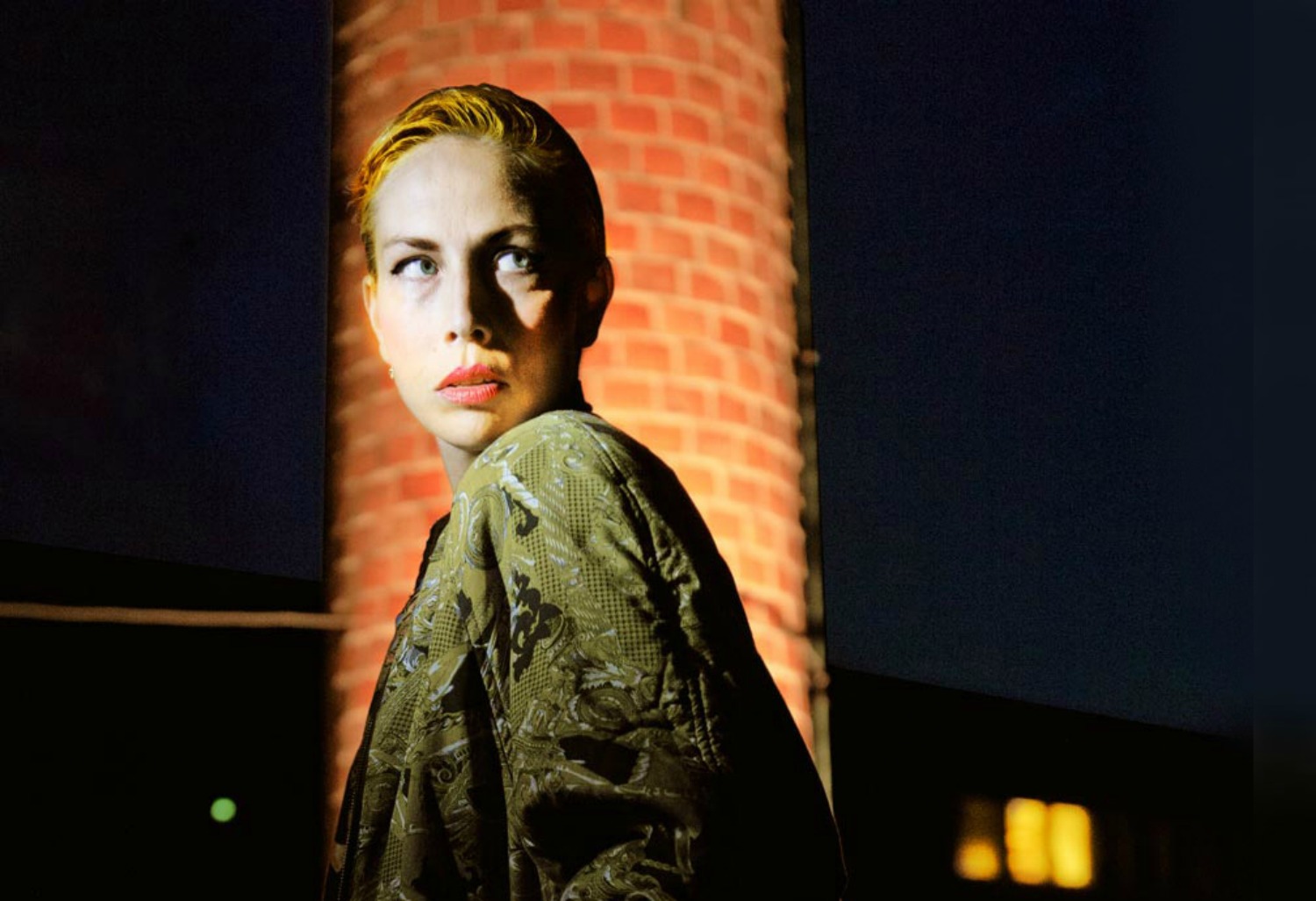 Mar 2014
We're very excited to reveal that it's Sweden's Jenny Wilson who will be introducing us to some of her favourite Nordic artists in this of the Nordic Playlist – an artist whose boundless passion and ambition has made her one of the most respected performers in her field, and whose artistic drive often incites her music to transcend the sonic realm and explore dance and visual creations.
Jenny Wilson has released four solo albums throughout her career so far – collaborating with the likes of The Knife and Robyn along the way – with her most recent album being Demand The Impossible!, released in late 2013. It was an album written following a diagnosis revealing that Jenny had cancer, and an album of which she states, "With the lust for life and a exultant anger in me, I wrote and produced this album. It's a homage to the riot, to the survival, to the fight."
Despite her turbulent personal experiences in recent years, Jenny has returned stronger than ever and has produced and released some of her most powerful and engaging work so far – her latest record being honoured with the accolades "Album of the Year', 'Producer of the Year', 'Music Video of the Year' at 2014's Swedish Grammys [Grammis].
So click the 'Play' button above to stream Jenny's playlist via your favourite streaming service and hear which Nordic artists she recommends that you discover, and scroll down to read an exclusive interview with the artist herself where she provides a comprehensive list of unmissable Swedish acts to check out.
Where in the world are you right now, and what are you up to?
I am in my home, where my two boys and my lovely dog are sleeping. It's quite late and I am sitting by my computer answering tons of emails. I am in between two tours right now, and in this gap I am working with developing visuals for my live shows, and I'm working and preparing for the concerts I'm going to have with the Stockholm Radio Symphony Orchestra in April. We are going to make an interpretation with a full symphony of my full Demand The Impossible! record. But we're also going to play some more rare, experimental, instrumental pieces I've written over the years…
Do you remember the first mixtape/playlist you ever made? What was on it and who was it for?
I was nine or ten and I sat every Saturday glued by my desk, in front of my radio and listened to a music program called 'Tracks'. I recorded every show. When I turned 13-14-15 I had mixtapes from older friends. These mixtapes were hard currency and the magical key to the underground music scenes from the past and the future…
Has anyone ever made a mixtape or a playlist for you? If so, can you remember what was your favourite track on it was?
I have had so many mixtapes and CD-R's along the years… But I do remember a mixtape I got in 1989 or 1990 with Sonic Youth B-sides. I carried that tape as a trophy!
It seems like you've had a crazy year so far, touring the world, winning Swedish Grammys… what's been the highlight?
The touring has been unbelievable fun! We have such an energy live, and we've made so many nights into a boiling pan of emotions and sweat!
Demand The Impossible! was created in what must have been a very turbulent time for you – how has the reception of the album been for you, and would you consider this your most important work so far?
This is definitely my most important work. My latest album is always that! I am extremely proud of this album.
It's an extremely powerful album – both musically and lyrically – what did you have in mind when you first set out to make this record?
I knew very early, but in a quite vague sense, that I wanted to make an album about my body and about the city… I knew how I wanted it to sound… urban, but haunted by a desert storm… with an arabic, middle eastern flavour… and with sand in the machinery… It turned out that this album was a record that reflected the society via my body. It was a record about the body of the society and the society of the body…
Which artists from Sweden would you recommend we tune into any old and new favourites?
Woodlands, Zhala, Knife, Mapei, El Perro Del Mar, Dean Allen Foyd, Fontän, Adam Tensta, Kendal Johansson, Little Dragon, Mariam The Believer, Gnucci, Goran Kajfes, Blood Music, Sabina Ddumba…
And finally, what does the rest of the year hold for you? What are you most looking forward to, and what can you reveal of your new year plans?
I am planning a great, magnificent concert with the Swedish Radio Symphony. We are going to make full symphony versions of the entire Demand The Impossible! album plus more rare, unheard material that I've written over the past years. More experimental pieces, instrumental shit! I'm also working with the visuals for the summer shows.
www.facebook.com/jennywilsonpage
www.twitter.com/Jenny_Wilson