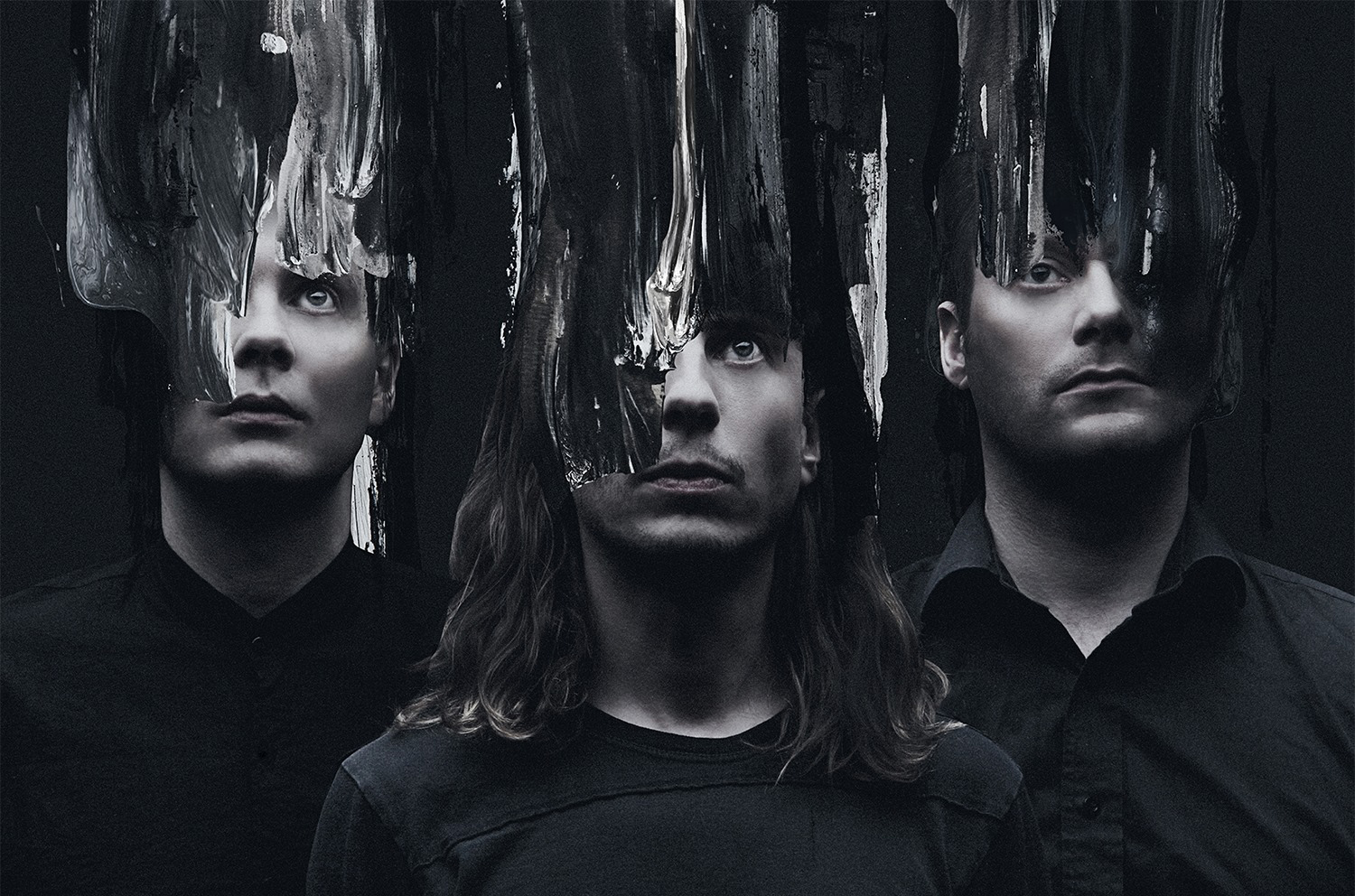 Jul 2018
It's with great excitement that we introduce the latest curators of the Nordic Playlist – Sigur Rós!
Throughout their phenomenal 20 year career, Sigur Rós's music has become almost synonymous with their homeland, as the band have come to be globally recognised as one of the most pioneering and artistic outfits in the world. We're not exaggerating if we tell you that Sigur Rós have been included in almost every single Nordic Playlist that has been released so far (see for yourself by checking out our archive), so we're extremely excited to have the band join us as curators!
The past few years have seen Sigur Rós touring the world to huge acclaim, so as the tour prepares to reach its conclusion in Reykjavík, the band have decided to wrap things up in special style. Rather than playing one show in their home city, the band have created a whole new concept called Norður og Niður, a festival created and curated by the band themselves.
Taking over Harpa concert hall in Reykjavík for four consecutive days, the festival will present a hand-selected line up of some of the band's most coveted artists and performers, using the unique setting to blend musical and visual elements in the creation of a unique experience. As they prepare for the Norður og Niður festival to get underway, we caught up with the band on a rare off day from touring to find out more about what the event has in store, as well as to dig deep into their musical psyche to discover their favourite Nordic artists. So click 'play' just above to hear Sigur Rós's hand-picked Nordic Playlist!
Thank you very much for joining us at the Nordic Playlist! We're thrilled to have you here – so where are we speaking to you from today?
Reykjavik, Iceland. The other two are in either London or LA, depending on who you're after.
As if touring hasn't kept you busy enough over the past few years, you're set to host a fantastic, ambitious festival in Reykjavík to round off the year, so we'd love to find out more about it – where did the idea for Norður og Niður begin?
This past year and a half we've tried where possible to go back to playing several of nights in lovely old theatres rather than just one in a big drafty sports hall. The last time we did this in Reykjavik, Harpa hadn't even been built, so we've never played there. The idea then got mission creep, and the concept of bringing in some other bands to play in another room within the complex, suddenly became taking over the whole building.
There are lot of rooms and performance spaces in Harpa, and we didn't just want to put on music, since a lot of the people you ending up meeting over the years are from different disciplines. So we wanted film, dance, spoken word and art. It's a pretty crazy mix of lots of things we all love either collectively or individually.
The line-up that you've assembled is really exceptional – so can you tell us a bit about it? How did you decide who you'd like to perform, and what will some of your personal highlights be?
We began with a long, long list of all the things we ever loved, and just started asking people. Didn't work so well with all the long dead people Jonsi likes. But we think we ended up with a pretty awesome list. Some of it is stuff we've grown up with, like Mogwai, Kevin Shields and Johann Johansson, and some is stuff we're just discovering now, like Kaitlyn Aurelia Smith. There's a personal reason for everything on there.
I think some of the things I'm most looking forward to are some of the curveball things – like we are planning this Gloomy Holiday revue, where instead of traditional Christmas songs everything is rendered in a minor key or with a melancholy twist. I think that's going to be awesome. Also the thing we are doing with the Iceland Dance Company. Erna Omarsdottir who leads the company was in our most recent video, and she's a force of nature. They are choreographing a new work set to reinterpretations and reworkings of Sigur Rós songs. We have given them the stems of the songs, including new unreleased material and they are breaking it apart for their own purposes. Think that is going to be something else.
Oh, and the soundbath is also going to be great. Jonsi, Alex Somers and Paul Corley are going to create ambient, blissed out versions of Sigur Ros songs live in the room, working from the individual channels. We did it once in LA to launch our own marijuana edibles and it went pretty well. On top of that, too many things to mention, but certainly Dan Deacon, Stars of the Lid and whatever magic Kevin Shields is going to shine down from on high.
And in addition to the artists you've invited to take part, you'll be wrapping up nearly two years of touring as part of the festival with your first shows in Iceland for a long while. So do you especially enjoy your homecoming shows? Or do they tend to be the most nerve-wracking ones?!
Homecoming shows are the best of times and the worst of times. We nearly always end our tours in Iceland, and part of the reason is because we want to get the show really good before we dare to expose it to the scrutiny of our families and friends.
You've used a lot of different live set ups throughout your career, and have been performing as a 3 person set-up recently – what do you enjoy about performing in this way? Does it allow you to be a bit more flexible, or to take another look at some of your older tracks and how they should be played?
Playing as a three piece felt like a necessity after Kjartan departed. Ok at first in 2012/13 we went out with all the bells and whistles of string and brass sections, plus extra guitar and piano. But once the dust had settled on him going, it just felt like something we had to do.
Sigur Rós had started as a three piece, so it was by no means unthinkable that we would revert to the arrangement. It turned out to be a double-edged sword in that there were challenges and liberations. Some songs we simply couldn't play, but others fell right into place. it was probably hardest on Orri, since he had to learn to play piano as well as drums, sometimes at the same time. I think the proof is in the fact that plenty of people feel this tour has been the best we've ever done.
Throughout your touring lives, you must've travelled through the Nordic countries a lot – so what's some of the favourite music that you've discovered along the way? Perhaps an artist that supported you that blew you away, or an album that was given to you on the road?
Our favourite Nordic artist when we were starting out was undoubtedly Stina Nordenstam. We actually did try and reach out to her to play NoN, but I think her days of treading the stage might be happily behind her.
And have you discovered any particularly exciting new Icelandic artists recently that you can recommend to us?
There's a lot of young Icelandic artists on at NoN. I'm really keen to see what Arni (from the Vaccines) has got up his sleeve. He's dating Orri's sister Asa, who's in Mammut, and they are just going from strength to strength. My brother Kjartan Holm has his new project with Caleb Smith, which he's performing for the first time, but I can't tell you too much about it, because even I haven't heard it yet. However he was good enough to be our live guitarist, so I'm imagining great things.
Jonsi's brother-in-law Sindri (Sin Fang) has also got his new project (with Soley and Orvar from Múm) debuting at the festival, so there's more anticipated excellence. And I heard some of the new stuff Kjartan has been producing for Kristin Anna, and that is off-the-scale amazing in a kind of Joanna Newsom way.
And finally, as 2018 is now just around the corner – what's in the pipeline for the new year?
After this I am definitely going on holiday for a while. Beyond that, wait and see….
Norður og Niður takes place at Harpa Concert Hall, Reykavik, Iceland Dec 27-30
nordurognidur.is