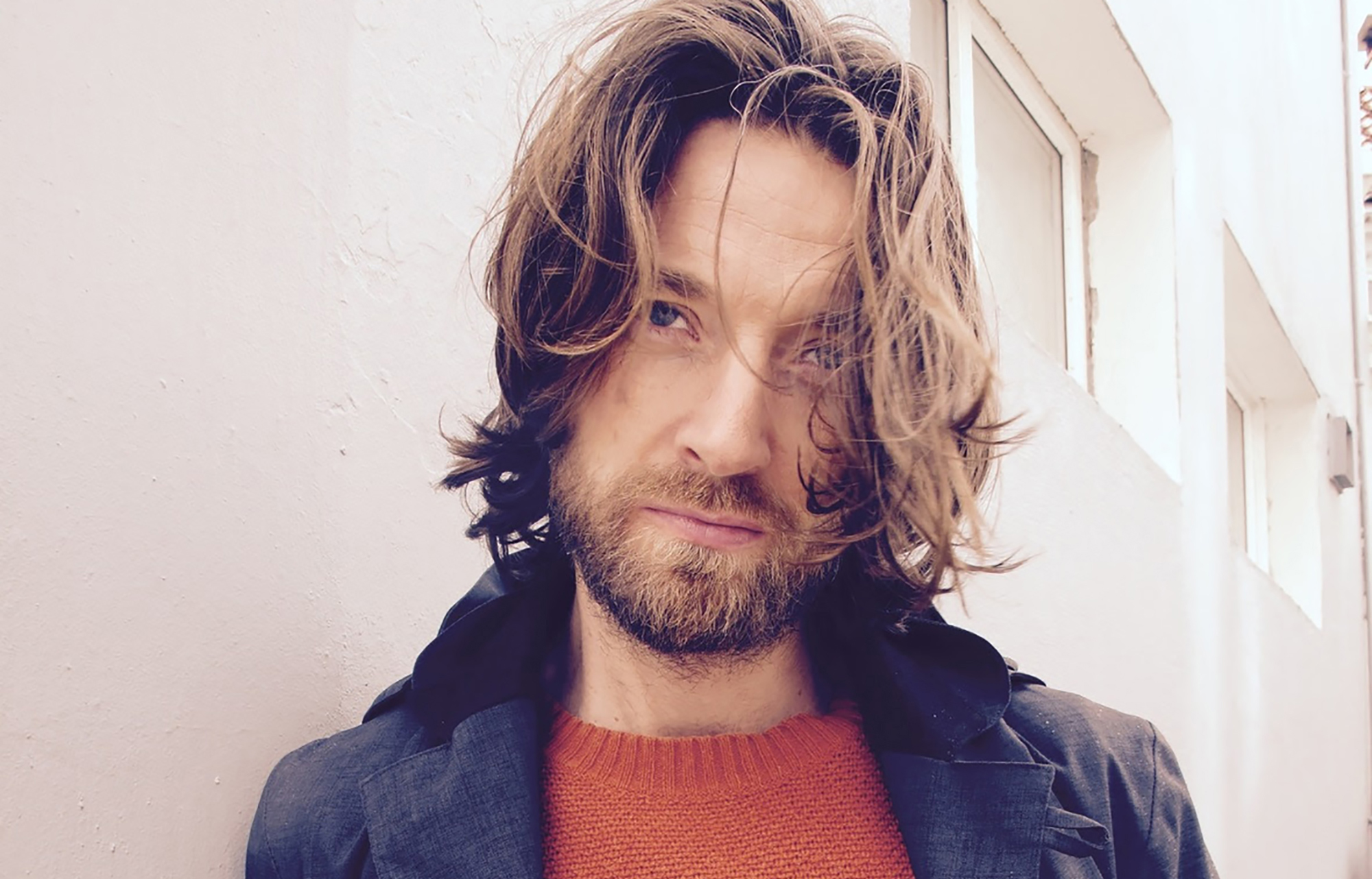 Jul 2017
It's with great pleasure that we introduce revered Norwegian musician and melody maker Eirik Glambek Bøe as the latest curator of the Nordic Playlist!
Currently on the cusp of releasing an album with his latest project Kommode, Eirik is probably best known as holding the role of one half of Norwegian duo Kings of Convenience, along with former Nordic Playlist curator Erlend Øye. But for the past few years, Eirik has been dipping his toes into a new project entitled Kommode, under which moniker a brand new album is about to appear!
Analog Dance Music will be released on the 18th August through Brilliance Records, and has already offered s two fantastic singles, 'Fight or Flight or Dance All Night' and the beautifully titled 'Captain Of Your Sinking Ship'.
We joined Eirik to find out more about what the upcoming album has in store, as well as to catch up with him about his favourite Nordic artists – so tune in to a Nordic Playlist, hand-picked by Eirik himself, by clicking the speaker button above, and read on to find out more!
Hi Eirik, and thanks for joining us at the Nordic Playlist! Where are we speaking to you from today?
This week I'm staying in a little wooden house from 1850 in the woods, by a fjord in Southern Norway with my family.
We're very excited to be talking to you about your latest project Kommode – your first outing as Kommode was back in 2008 when you contributed a track to the album Opplett, so what made now the right time to bring the project back to life?
Kommode has been alive for a long time, but getting the album ready took a lot longer than we thought it would. 18 different musicians contributed, drummers, string players, horn players – and we recorded hundreds of takes. It took forever.
Well, now there's a full record on the horizon! So where did you make Analog Dance Music, and what are some of your fondest memories of the process?
Fondest memories are probably the late night jam sessions in our rehearsal space in a building by the harbour in Bergen. There's nothing better than the feeling, shared by all the musicians, of slowly realising that the chaos and mess is about to take on the shape of something new: a song! Every song on the album started as a jam.
We really love the name Analog Dance Music too – why did you pick this as the title?
Thanks! Analog Dance Music can be abbreviated ADM, so it's a response or a commentary to all the EDM stuff. EDM is so ubiquitous now that young people tend to think that it's the only DM there is. Kids go to shows where not a single instrument has been played. It's weird, because dance music used to be about the magic that happens when musicians play and people dance -in the same room. The magic of music that changes because there is interconnection.
We've very much enjoyed the first tracks to have emerged from the record – what would you suggest as the ideal setting in which to listen to them?
Ideal setting is probably in a nice little club, with your friends and someone you want to get to know better, around you. And Kommode playing live.
Øystein Gjærder Bruvik is the other mind behind Kommode, so what do the two of you enjoy about working together? 
In this project, Øystein and I have played with many of our friends, but I have to mention Anders Waage Nilsen and Paul Holden. The four of us used to jam together, and we experimented with this playful approach where the drums (Anders) would be slightly behind or slightly ahead, the keys (Paul) would play funky minor-ninth chords, Øystein would create strong melodies on guitar and I played funky bass lines where I avoided the ground notes and tried to be melodic instead.
Thank you so much for making your Nordic Playlist! Can you please tell us why you picked these songs to be included in your playlist? What do you love about them, and how did you come across them?
Mari Kvien Brunvoll – Everywhere You Go
Mari used to be my neighbour and sang vocal harmonies from the balcony on her LoopStation when my wife and I had our wedding ceremony in yard in front of our house. Mari is an incredible artist.
Asgeir – Leyndarmál
I really love this song for many reasons, but one special reason is that the guitar is used as a rhythm instrument in this song, and that's kind of been my mission for years: to show that you don't really need drums if the guitar is played groovy enough.
Young Dreams – Of The City
The band of Bergen's Matias Tellez who recorded and co-produced ADM
During you career so far, especially with Kings of Convenience, you must've toured the Nordic countries a lot – can you tell us about some of your favourite music discovered along the way?
Most of these artists are people I know, friends or friends of friends. With Kings of Convenience we've actually toured Scandinavia less than other places because our music tends to be more popular in warmer countries (I have no idea why that is). Argentina, Turkey and Indonesia are places I know better than for example Finland. But I chose these songs because many of them are related to the Kommode record – Matias Tellez was our co-producer, Velferd is our pianist, and Pål from Kakkmaddafakka is our backing singer.