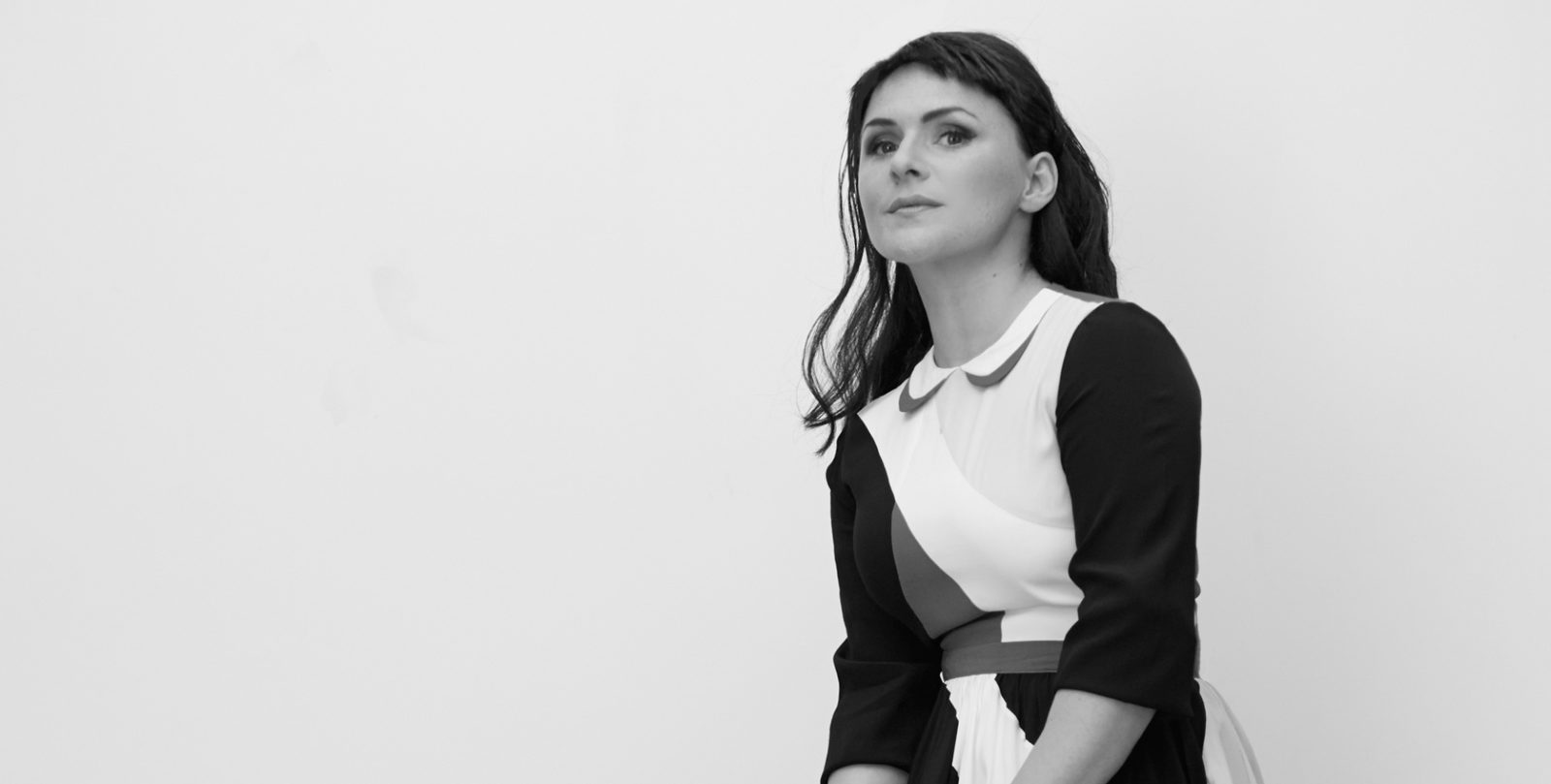 Mar 2014
A remarkable musician, this week's curator is Icelandic musician Emilíana Torrini – a singer who retains a statement style in each track and album that she makes, creating songs that are as playful as they are atmospheric – songs that are diverse, dynamic and unfailingly beautiful.
Her exceptional latest album Tookah was released in September 2013 through Rough Trade Records, with singles such as the album's title track and 'Speed Of Dark' reigniting people's consciousness of this mesmerising songwriter, and subsequent tours taking this collection of songs around the world. Having lived and worked in the UK for the past few years, Emilíana has now relocated back to her native Iceland and is set to continue touring her latest record throughout the coming year.
We're extremely excited to introduce Emilíana as this week's Nordic Playlist curator, so read on to find out more about how her home country inspires her, what the rest of 2014 holds and which tracks and artists she has selected for her superb Nordic Playlist.
Do you remember the first mixtape/playlist you ever made? What was on it and who was it for?
I remember doing a mixtape of music to take to my school. My dad had got us a satillite that hung on our house – enormous, like a giant pasta plate. He really wanted Italian television and within all these stations was MTV. We were the first in my town to have MTV so I would stay up for the alternative music show and record it.
I remember seeing Nirvana's 'Smells Like Teen Spirit' for the first time and then staying up every night waiting for them to play it again so that I could record it. When I did I would absolutely play it until the cassette was done for. I was really proud of bringing that to school.
Making real mixtapes was not easy, I used a stereo to record the TV speakers and the sound was not great. I also just did a VHS mixtape with all the videos for friends to see. I never really gave it to any one person, it was just handed around.
Has anyone ever made a mixtape or a playlist for you? If so, can you remember what your favourite track on it was?
I have had many mix tapes and my favourite is called LOZZALOVE and is from my good friend Lozza. She gave it to me for my 30th and it is really amazing. I really like the ones that have been a specially made for you. It takes a long time to do a good mixtape and make the songs sit together in harmony. I still listen to it in my car and my son and I love Simple Kid's 'Kids Don't Care'. It is our sing-a-long song.
It was quite amazing the moment my 3 year old connected with music for the first time for real. He heard the intro to 'These Boots Are Made For Walking' by Nancy Sinatra and he had such a huge physical dance reaction, he tried to break out of his car seat. It was amazing. Since then I make him mixtapes and I spend days doing them then send them to his little friends in England for their birthdays.
You released your fourth album Tookah last year, an album which you described as an exploratory album, to truly find your own sound. Can you tell us a little more about what you had in mind when creating the album, and what some of the most meaningful tracks for you are?
There were two things – I had to jump into the cold pool to wash a few old spirits, to let them go and then to just dance.
We were working on a side project that then ended up being my record. I needed that approach to not question everything we were doing. The most fun part of it was the soundscape to have two stories going on – a lyrical visual and a sound visual.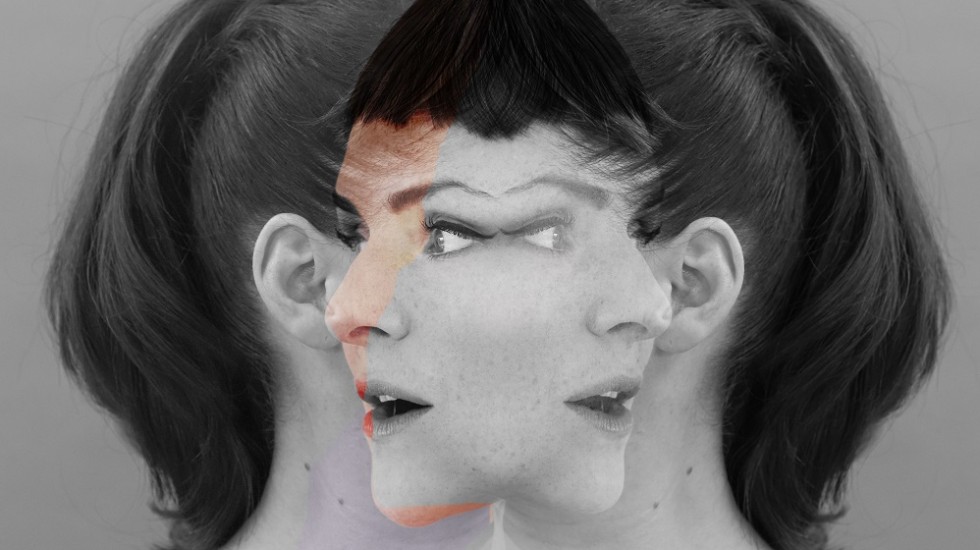 I love listening to some of the tracks like a song called 'Elísabet', an ode to my aunty Elísabet, just instrumentally. It has raged mountain images for me. The most meaningful songs, one that keeps coming with me and has a kind of magical effect on me is 'Blood Red'. It takes me to somewhere ancient, I can't really explain it. The whole record is meaningful to me, I have got some really proud moments on there.
What have been some of your most memorable musical moments since releasing Tookah? Are there any special shows that have stood out, any unexpected doors that this album opened up for you…?
It was the London show at Heaven. It was one of those moments where the audience became a part of the whole music. Everyone just let go. It was the first time I had such an amazing gig in London. Funnily enough they closed before others opened. Now I am going to do a few projects that I am excited about.
Since returning to Iceland, have you found that the country inspires you in new ways? In different ways to when you lived there before?
Things have changed so much in Iceland. I have only really been a tourist here for the last 16 years. I only came home twice a year for two weeks and always at the best of seasons. I am loving it and also still adjusting, I miss my other life as well.This is another adventure. Since I lived here there are entire new neighbourhoods.
The approach here is much more easy going and more collective in the music world. Musically there don't seem to be boundaries between the older musicians and the younger, they get played at the same radio stations, the same shows and there is a real appreciation for all.
Ageism has not really caught on here and hopefully will not. Women are very strong in society and very visible in high work positions which I find very inspiring. We also have our darknesses and corruption there is no doubt about that. We are finding ourselves having to really think about what our nature means to us and not just as a story to give to the tourists and how it can make us money but how much do we care about our future landscape. It is very interesting.
You've just performed at the Icelandic Music Awards – how was that, and did any of your favourite artists win big?! Was it a good celebration of Icelandic music, in your opinion?
Yes, this year was stuffed with amazing artists and there were great wins. It was all as should be. Playing was fun… it was the first time in my life that I was not nervous… that has never happened to me before. I have epic stage fright so I celebrated too.
Hjaltalín's Enter 4 kind of stands out for me from that night. I am slowly getting addicted. It keeps popping into my head.
Can you tell us about some of the tracks that you've picked today and why you selected them? 
I was listening to the playlist over a few late nights as my son and I had scarlet fever and I guess the quiet of a snowy night choose the mood for this. I found tracks that I had never heard and I went with what pulled me. This playlist could have been so much longer, as I left out some I really love like Múm, Tibury, Sin Fang, Niki and the Dove, Ane Brun and many, many more.
The Nordic Playlist is all about discovering music from the Nordic countries through recommendation – can you tell us about one Nordic artist or album that has been particularly special or influential on you?
I had never heard about Mariam The Believer until I listened to the list… I do not know how that happened! I am very glad as now I am going on a Mariam journey and I can not wait. Her voice and ways with song and lyrics blows me away. I also really enjoyed Jonas Alaska's sincere way of writing. I had also never heard Samaris and Pascal Pinon before which I really like.
Which artists from Iceland would you recommend we tune into? Any old and new favourites? 
I am going through the Múm catalogue at the moment from the beginning. Their first records are the soundtrack of a very specific time in my life and they are possibly my favourite Icelandic band. Amazing music and inspiring fun people that I have been very lucky to know, old Múm and new Múm. MEGAS for me is the great Icelandic poet and his records are worth checking out although the music without understanding the lyrics can be an acquired taste.  
And finally, what does the rest of the year hold for you? What are you most looking forward to, and what can you reveal of your new year plans? 
I am taking it easy-ish, doing a few gigs here and there. I am mostly looking forward to playing Glastonbury and hanging out with old friends and watching bands for 3 days non stop.
www.emilianatorrini.com
www.facebook.com/emilianatorriniofficial
www.twitter.com/emilianatorrini