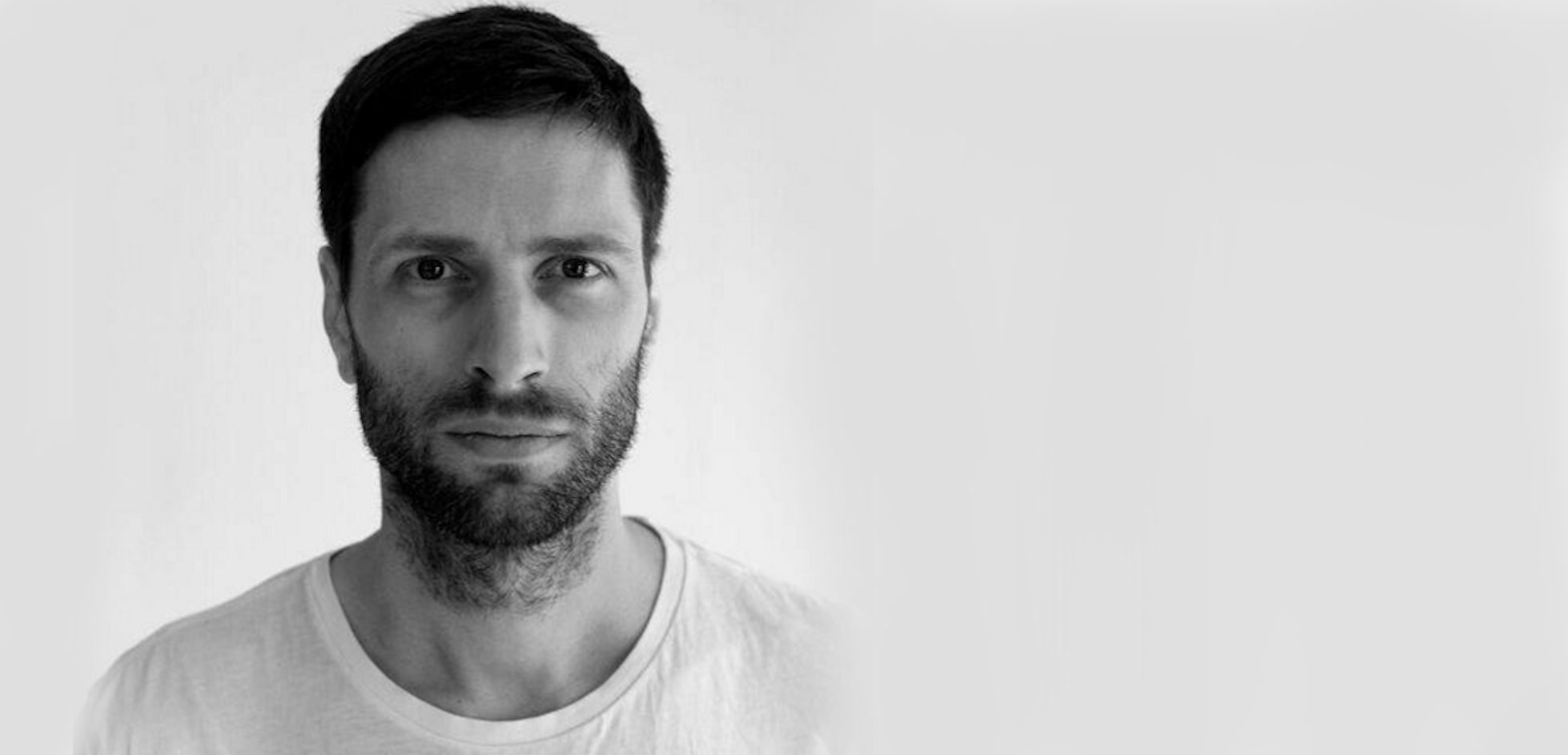 Nov 2016
The summer was soundtracked by his hit single 'Closing Shot', and so we're very excited to have Norwegian DJ Lindstrøm curate his very own edition of the Nordic Playlist!
Widely recognised as one of the initiators of the now celebrated Norwegian electronic scene, Hans-Peter Lindstrøm first stepped to the music scene's attention back in the early 2000's. Releasing a handful of singles, remixes and EPs, the Oslo based artist eventually went on to establish his own record label Feedelity in 2002. Four solo albums, and countless collaborations and remixes later, and Lindstrøm is now honoured as a guiding light in the worldwide electronic scene, a reputation which was cemented by the release of his Windings EP and its lead single 'Closing Shot', earlier this year.
Read our exclusive interview below to find out more about the thoughts poured into the Windings EP, and click on the speaker button just above to explore some of Lindstrøm's favourite Nordic tracks!
Thank you very much for joining us at the Nordic Playlist! Where are you speaking to us from today, and how are you doing?
Thanks for asking! I'm sitting at my studio downtown, Oslo, drinking coffee and eating fresh rutabaga.
Your Windings EP has been a blasting out of our speakers all summer long, so can you tell us a bit about the creation of it? What did you have in mind when you started producing it?
Glad to hear that you've been liking it! I really enjoyed making it as well, from the moment I decided that 'Closing Shot' was gonna be the stand-out track, until finishing up the accompanying two tracks. For me it's always about deciding on a track that defines how the rest of the single, EP or album is gonna be. For Windings, I had been playing an early work-in-progress-version of 'Closing Shot' at a few live gigs, and based on the way it sounded in my set, and the reactions I got from the crowd, I decided to wrap it up and release it. The other two tracks were made in relation to 'Closing Shot', and meant to accompany it for the final EP, but it was also important for me that they were strong tracks on their own.
'Closing Shot' is 8 minutes and 23 seconds of pure space disco delight, so what was your ambition when coming up with that track, and how do people react when you drop it into your live shows?
I usually get the feeling that people like it, and it's a fun track for me to play live. I tried to keep it reasonably simple and economic when coming up with the initial ideas, focussing on the baseline, the arpeggio and the long evolving pads. But it ended up being slightly more than I had in mind at first, like it always does when i'm making music.
We read in a previous interview that you took a break from listening to disco and dance-music last year, and went on a classical music retreat, so to speak. Did this influence the way that you approached the making of Windings?
Yes it did, I believe I tend to get a little too inspired when listening to contemporary electronic music, at least when it's remotely similar to my own music. So instead of getting inspiration from similar music that i'm making, I wanted to see what happened when I was listening to a whole different genre of music when finishing the EP. So I ended up listening a lot to classical music in general, and Henry Purcell and Edward Grieg in particular. And for almost a year now i've been trying to expand my listening beyond the mentioned composers, and my current faves are selected works from (among others) Britten, Stravinsky and Tchaikovsky.
Throughout your career, you've remixed all different kinds of songs, from all sorts of genres – so what do you look for when searching for songs to remix? And have you developed any 'golden remix rules' along the way?!
To be honest, I don't have a clue anymore. I've tried all kinds of approaches and golden rules, but none of them seem to be applicable. Not a very time-saving way of working, believe me, but it's the only way that works for me.
We think it's fair to say that you play an integral, and hugely influential role in electronic music, and have worked closely with the likes of Todd Terje, Prins Thomas and musicians including Grace Hall, Sweden's Say Lou Lou and Todd Rundgren in the past. So what have been some of the most engaging collaborations that you've been a part of – and who would be your next ultimate collaborator?
Well, i've recently started doing some remixes together with Prins Thomas again, and I realise that we've got a very efficient way of working together that just works. And i've also been working more with fellow Norwegian Emil Nikolaisen since after our trials and tribulations with the Runddans album. Both Thomas and Emil are a total joy working with, in slightly different ways.
Norwegian electronic music in particular has grown to become an iconic thing in itself – and although we're sure you've been asked this before(!), we'd like to know what you think it is that Norwegian producers know, or have access to, that makes this scene one of the most thriving and vibrant in the world?
Hehe, too much time on our hands 😀
Thank you very much for putting together your Nordic Playlist! Can you please tell us about each of the tracks that you selected, and why you picked them?
Dungen – 'Sista Festen' (Sweden)
Goat – 'Djorolen / Union Of The Sun And Moon' (Sweden)
I have a feeling that there´s been a really interesting folk/prog/psych-scene from Sweden since forever, and I really like in particular the early works of Mikael Ramel, Pugh Rogefeldt and Ralph Lundsten.
Recently, bands like Dungen and Goat have been reigniting my interest, and both bands' new albums are totally amazing! The Swedish language sounds so good in prog/psych (compared to Norwegian… hehe).
Closing Eyes – 'Void' (Norway)
A really nice instrumental arpeggiated track from a new Norwegian act with some really interesting forthcoming music!
Björk – Lion Song (Iceland)
Björk – Family (Iceland)
I didn't like her music at all back in the early nineties, but needed 20+ years to really appreciate her music. She's up there with Joni Mitchell as far as i'm concerned, and her most recent album is very interesting. There's lots of nice contemporary strings and complex vocal-harmonies in 'Lion Song' and 'Family', which are impossible for me to dislike.
Jenny Hval – 'Conceptual Romance' (Norway)
The new Jenny album is fantastic, and though it's hard to pick one song, 'Conceptual Romance' might be my favourite for the moment.
K-X-P – 'Freeway' (Finland)
This track is a belter, and sounds probably even better inside a long tunnel driving over the speed-limit.
Jimi Tenor – 'Outa Space' (Finland)
An old favourite / guilty pleasure from when I started to DJ in my early 20s. hehe. He might have lots of new music too, but this one will always be the Jimi Tenor that i love … 😀
Carl Nielsen – Little Suite op.1: I Preludium
Carl Nielsen – Little Suite op.1: II Intermezzo (danish)
My favourite Danish music is more than 150 years old, but sounds fresh and sparkling when played by the Norwegian Chamber Orchestra.
Here at the Nordic Playlist, we like to help our friends and followers get to know the Nordic region by shouting about our favourite things – so can you share any big Nordic inspirations with us? This doesn't necessarily have to be music, it can be a place, a person, a book, a film…
First thing off of my head: a fresh cup of coffee from Norway's world-known coffee-connoisseur Tim Wendelboe, together with a slice of fresh Kålrot (Rutabaga/swede). Now that may be a weird combination you may think, but believe me, they do complement each other in a surprising way… it's my most recent discovery, and i'm totally addicted!
Have you come across any up and coming Norwegian artists that we should be keeping an eye out for?
Yes, there's a guy behind one of the doors in our studio-corridor whose name is Even Brenden, and from what i've heard from behind closed doors sounds very nice. Also, i've heard an amazing new track from Closing Eyes that's yet to be released. cross fingers 😀
And finally, what does the rest of the year hold for you? What are you most excited about?
Well there's a few upcoming long-distance flights that needs to be done, and even though I don't usually enjoy the actual travel, playing a gig in Acapulco on the 2nd of December isn't too bad when winter arrives here in Oslo.