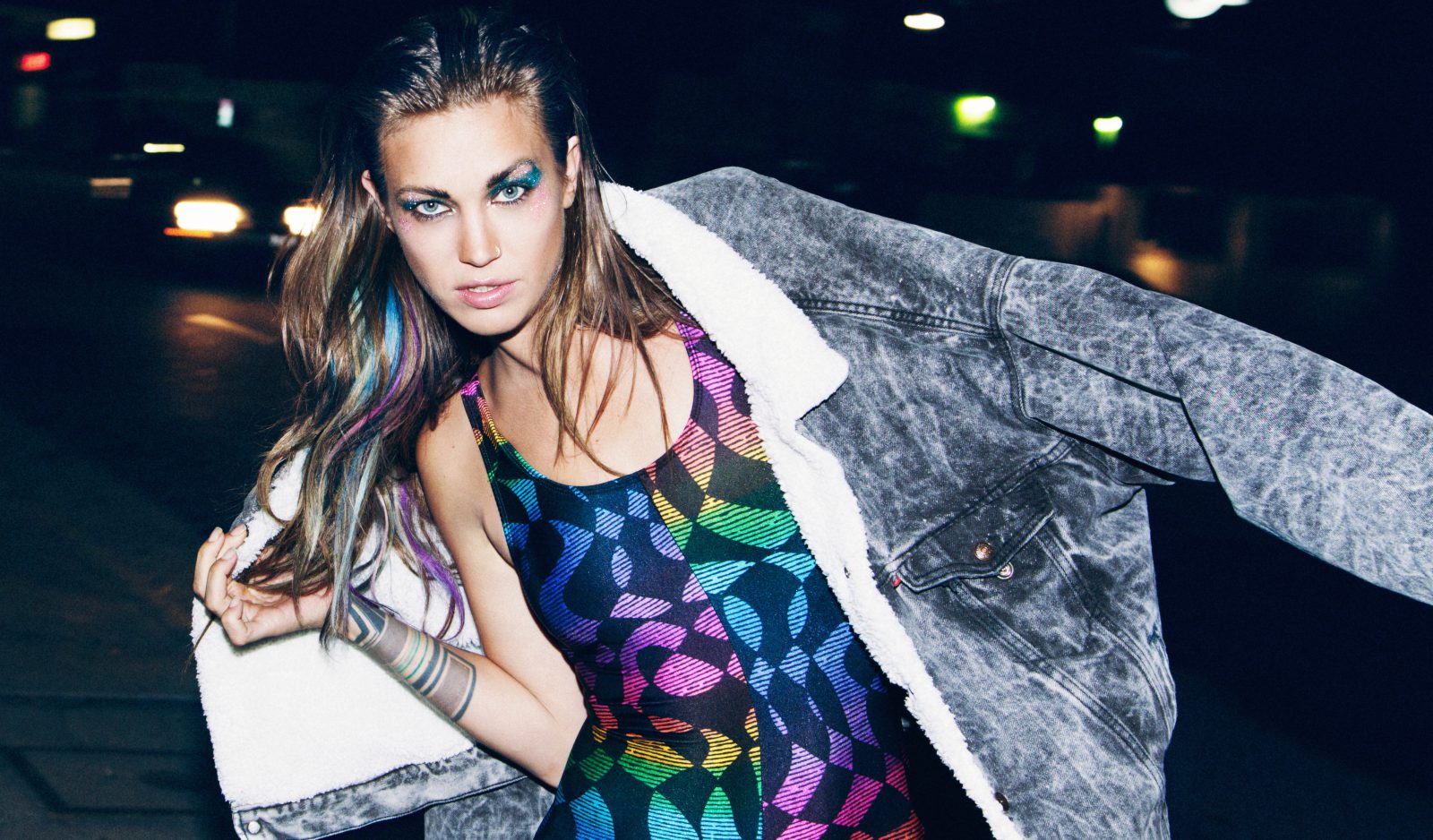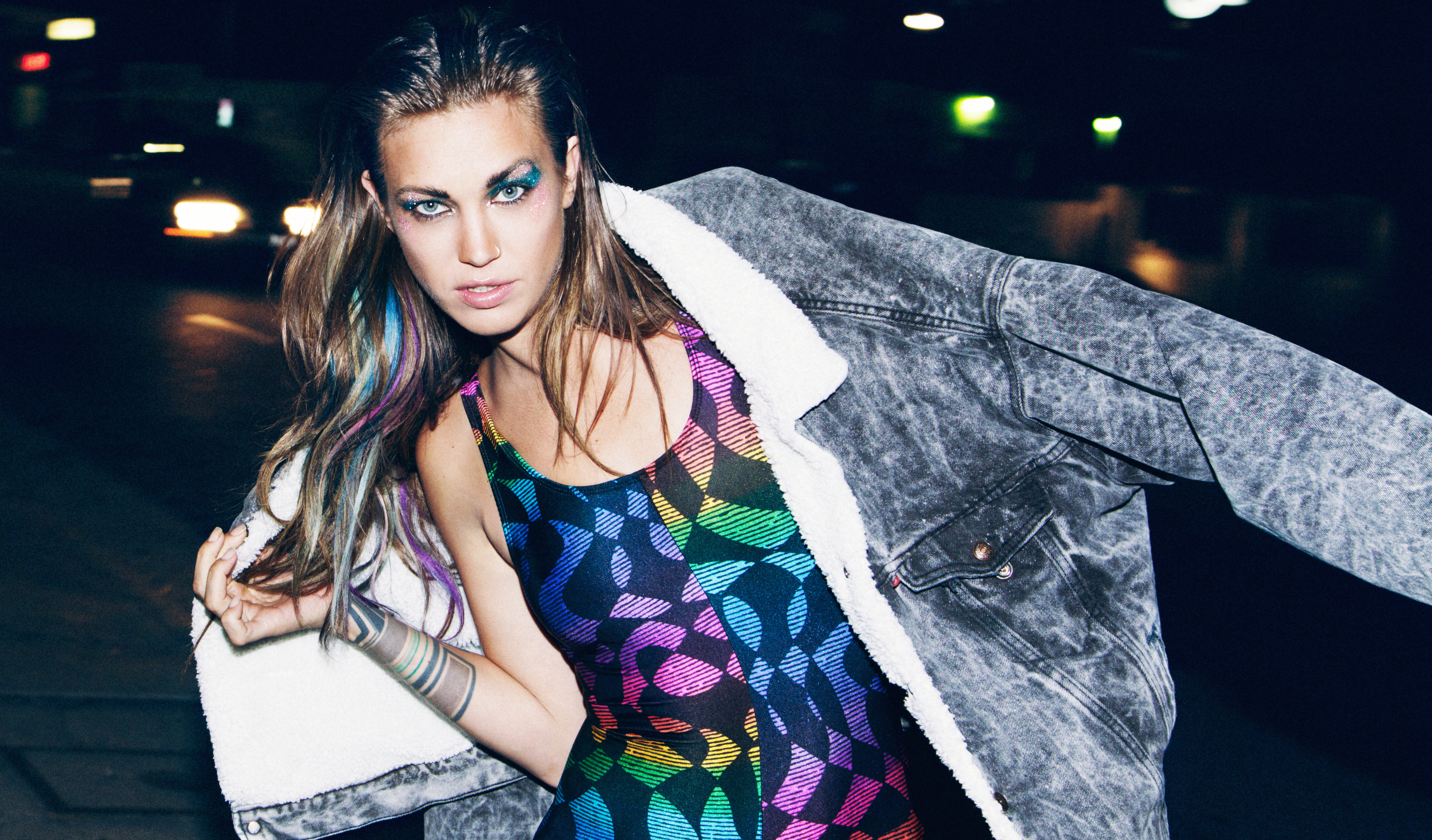 Sep 2016
2016 has proved to be a phenomenal year for Elliphant, who has spent the past few years touring with the likes of Major Lazer and Charlie XCX, and whose first international album Living Life Golden landed earlier in 2016.
The album features collaborations with Diplo, Skrillex, MØ, Azealia Banks and more, proving that not only has Elliphant established herself as a powerhouse in the pop world with this record, but she's also become a sought after songwriter and collaborator too.
With a brand new video from her recent collaboration with Zeds Dead and Diplo now out in the world, we thought the time was perfect to catch up with Elliphant and to find out more about the making of her latest record! So, we're super excited to present Elliphant as a curator of the Nordic Playlist – dip into her outstanding music taste by clicking on the speaker button just above and selecting your favourite streaming service, and find out all about her in our exclusive interview!
Thank you so much for joining us at the Nordic Playlist – we're so excited to have you as our curator! So where are you speaking to us from today, and how are you?
Am g!! I'm in Stockholm, it's beautiful.. We're goin' from summer in to fall.. My favourite time of the year.
Ever since your album Living Life Golden appeared back in March of this year, we've been playing it as loud as we can, so we'd love to hear more about it. What are your most vivid memories of making the album?
Thanks! That is the coolest part of doin' this music thing. That I am out there touching people – or even better, shakin' 'em up! Putting my voice in to the world… It's a hard thing to get a grip of but sometimes that's the most blissed feeling.,.
This album was made over a long stretch of time… When I came over to the US, I had a very intense music making period when for the first time in my life worked with music every day, doin' sessions! A very important time for me where I learned so much, makin' new songs everyday with sooooo many amazing people.. Hundreds of songs were made, and from them I made selections for two EPs and then my first worldwide album (Living Life Golden). For the album, I've saved the more positive and chill vibes… For me, it's a summer-orange-red colour sounding little album.
And what was your biggest ambition when you entered the studio to make it? What did you want this album to represent more than anything else?
My ambition this far in to this amazin' opportunity has been to be humble and learn to collaborate with my art.. Invite people in to my creativity and create a solid crew.
Some GREAT collaborations appear on the album too, so what are some of your favourite memories from working with the likes of MØ, Skrillex and Diplo throughout your career?
Haha! That would take too long… But let's just say we have had a lot of fun!! And not only have we had great times together, but also to see each other grow in our careers has been bliss.. i'm very thankful for these friendships, they're all very loyal and powerful people…
If you had to pick one track from the record that you'd say meant more to you than any other, which would you pick and why?
'Where Is Home'. It speaks for itself. Solid fuckin' track.
And how do you bring the record to life on stage? What is your philosophy when it comes to performing live, and engaging with your audience and fans?
I couldn't really bring it to life the way I wanted… I wanted to have live drums and maybe even a band for this album to really make it a show, even if it's a more chill experience than my earlier music, but there was no budget. But hey! Luckily on my Living Life Golden tour, I bring ma G "blisseh"… The big hairy dude on the cover… That was beautiful.
So, on to your playlist! Can you please tell us about each of the tracks in your Nordic Playlist, and why you selected them?
It's been fun… a bit difficult to choose, I had to do lots of research and I just picked tunes that felt good. Björk is a big favourite 'cause she's the shit, been an inspiration for so many creators, not only in music but her full being is just drippin' art.
Sugarcubes was her first band I think… I chose a song from them also, I like it!
Here at the Nordic Playlist, we like to help our friends and followers get to know about all the good stuff in the Nordic region through recommendation – so can you share any big Nordic inspirations with us? An artist you love, a place you've visited, a film you've seen?
The trolls! The air… The lakes.. John Ajvide Lindqvists books!… Ronja Rövardotter!!! Semla!! Vitabergsparken Södermalm!!
And can you recommend any new or old favourite artists from Sweden that we should absolutely check out?
Leila K, WDL, Cherrie, Wintergatan…
And finally, what does the rest of the year hold for you? What are you most excited about?
Makin' new blissed music! Am not gonna do so many shows I think… Focus on the art. Make a real G new album.