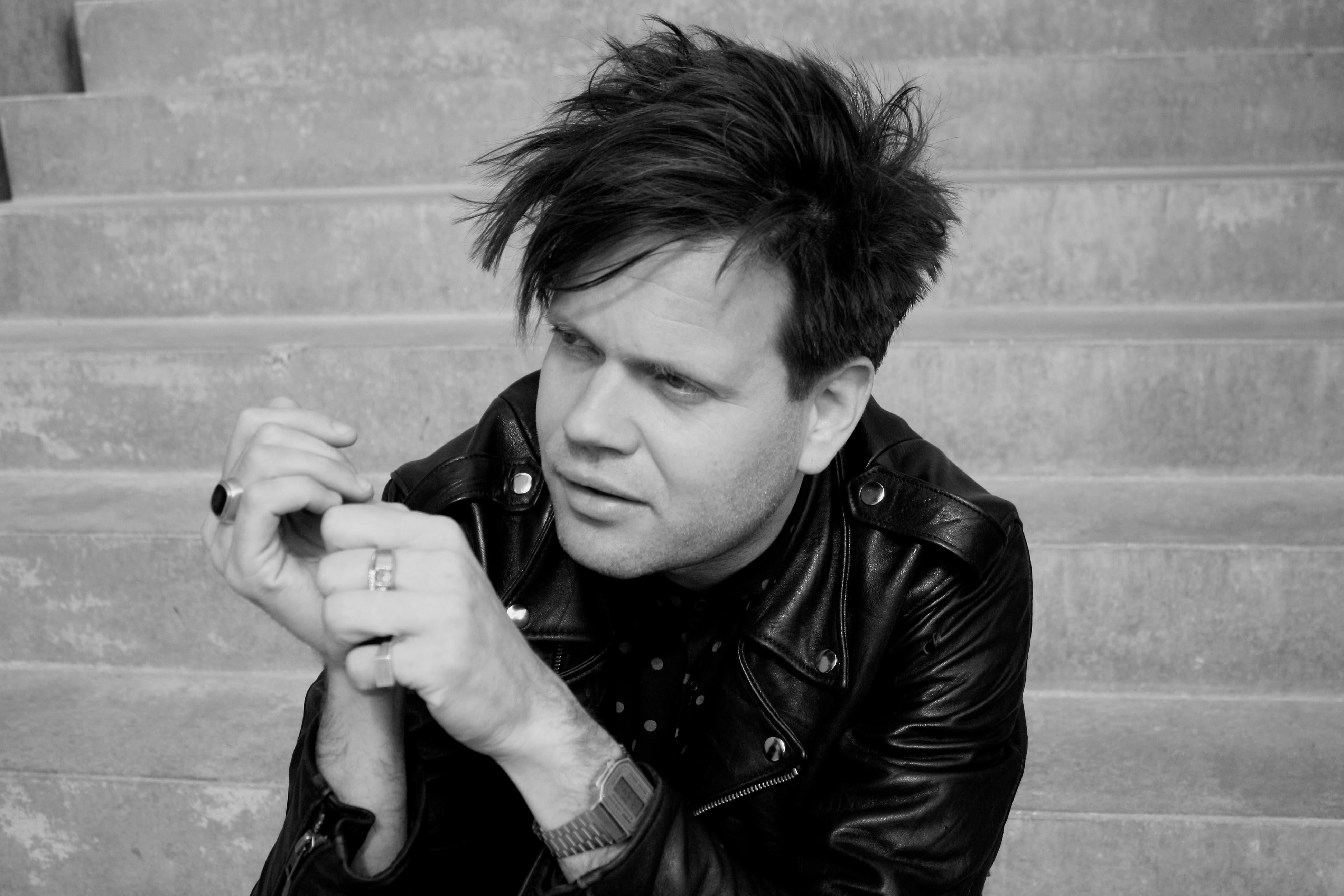 Sep 2016
A hugely respected musician whose ambitions know no bounds, Trentemøller's ceaseless creativity has brought us some of the most darkly beautiful music heard in recent years.
His reputation as 'Denmark's prince of haunting electronica' is now, after three full length albums, firmly cemented. And his fourth record Fixion takes a step further in establishing the artist as a true master in the art of synth, as well as the fabrication of uncompromising, distinctive soundscapes.
Launching his latest album Fixion – released via In My Room of the 16th September – with a single led by the voice of Savages' Jehnny Beth, Trentemøller has embarked on a different mission with this record, searching for majesty in simplicity, and intricacy in restraint.
To find out more, we invited Trentemøller to return to the Nordic Playlist (having curated an unmissable previous edition back in 2014), where we spoke to him about the ideas and inspiration that are woven throughout his latest record, as he prepares to head on a sold out tour around Europe and the US. Didn't get tickets? Fear not, because Trentemøller will be playing some special sets at the record shops Rough Trade East in London (September 19th) and at Amoeba in Los Angeles (September 29th).
For now though, click on the speaker button above, select your preferred streaming service, and tune in to a hand-selected Nordic Playlist from Trentemøller!
Hi Anders, and thank you for joining us at the Nordic Playlist! We've heard the you're deep in rehearsals for the upcoming tour at the minute, so how's that going?
It's going well, it's always a challenge to transform the songs from the album to the band, so we're working hard on doing that. Some songs are quite easy to transform, other songs need more adaptation, but that's how I like it, so that we don't play exactly the same versions of the songs that are on the album. So there's quite a lot of work going on, arranging these songs for the band. We just had a break of two months, because people were on holiday – but now we're rehearsing nearly every day up to the release of the album and our little tour.
How does it feel to share the music with the band on the first day of rehearsals? Is it a nerve-wracking experience to put the new tracks in front of the for the first time?
It's always quite nerve wracking because I'm never sure about how the song will end up. And it's a very personal thing, because all of the songs have been written by me, all of the instruments on the album have been played by me. So suddenly giving away your little child, so to speak, is always a special thing. But it's also something that I really look forward to, because I've done my very best to have these songs sound as good as possible, and have made many different decisions in the studio, so it's great to actually have some input from other people and to get some feedback from the band. And together, we interpret the songs in a new way for the live stage.
When you started making your latest album Fixion, did you have a very specific idea in mind of what you wanted to do with the record?
Not really, because when I start working on a new album, I really like it to be very open so I try to not have any rules, and I certainly don't look back at the album that I'd made before, because I really want to start all over again. But this time actually, for the first time, I kind of set up this one rule where I wanted to cut the album more into the bone, and to only use the paths that were very very necessary for each song. So it was definitely a challenge to choose only the parts that make sense, and cut everything else away.
Working in a modern studio, it's possible to do whatever you feel like. But sometimes, that can be quite confusing, and it's important for me to always have the focus on songwriting, and on each song. It's so easy to over-produce a song, and to put on layers and layers and layers, so I was very hardcore and deleted everything that wasn't really necessary.
It still comes across as an album filled with intricacies though, revealing new sounds and different dimensions upon each listen…
I'm very happy to hear that, because my idea was that the vocals and the songs themselves should be quite clear, but what I really love about listening to albums myself is that when you listen to it a third of fourth time, you suddenly discover other layers – especially when you're listening with headphones, you can discover this world that lies underneath, and these small details. So for me it was more about making it feel like it was more minimalistic, but still having those layers there, because they're such a big part of my sound and my style, having this cinematic thing going on. But I didn't really want to throw it in the face of the listener, I wanted it to be more subtle… So I hope that people will listen to the album multiple times, because there are some rewards if you give it some time, I think.
And there are a couple of familiar faces on the album as well, such as Marie Fisker, who appears on the song 'Redefine' – which also features in your playlist!
It's funny that you mention that song, because it's also one of my favourite songs on the album. It was actually the first song that we worked on for this album, I had done the instrumental as you hear it on the album, and I gave it to Marie, as we share the same studio. She sits in another room, so it's really easy to knock on her door and exchange ideas. So I gave her that instrumental, and she sat with it for a few weeks – this is how we normally work, that Marie gets my music and then she really likes to sit all by herself, with no-one to interfere, and then she comes up with the lyrics, the melody line… And then she comes into my studio and plays the ideas, I give some feedback and we slowly get the song together. It was quite an easy way of working, and sometimes those songs are the best – the ones that kind of create themselves.
There are some other songs that I've been working on for months, and we've done a lot of tweaking and cutting a lot of things out – and that can also be great in the end, but my gut feeling is that if it feels right the first time that you hear it, then it's got something that you can work on.
What I really love about what Marie did is these two voices going in and out of each other. She recorded two different vocal lines, so it's not just a backing vocal that follows the lead melody, it's actually two melodies that kind of react to each other and that was quite a beautiful thing I think, because it's not something that you hear that often.
And you also have Jehnny Beth of Savages featuring on a couple of the album tracks!
The funny thing is, and we've actually talked about it, me and Jehnny Beth, is that Jehnny's voice fits Marie Fisker's voice, the two melt together really well, and Jehnny's a huge fan of Marie's – she was like, 'woah, Marie's going to sing on the album?!' so that was really fun.
It also made sense for me, because in the beginning when I started working on the album, the idea was not to have as many features as I had last time, I really wanted to have just one voice guide you through the album. The first idea was to have Marie Fisker singing all the vocal tracks on the album, but then Jehnny and Johnny Hostile, who's the producer of Savages, asked me to mix their new album so it was during that work that we talked about how it could be fun to do something together, then I wrote those two songs that you can hear on the album with her voice in mind. So that somehow made sense, even if it wasn't the plan from the beginning!
When you curated your previous Nordic Playlist for us, you introduced us to some of your biggest musical inspirations from the Nordics – including Jan Johannson, in particular. But outside of music, what do you find to be inspirational when it comes to writing songs?
Maybe the nature of Scandinavia… I remember when I was up in Iceland, when I wrote the second album, I was staying there for like, three weeks I think, in the middle of nowhere, in this little cabin where I lived and wrote some of the songs. And the very dramatic nature of Iceland was so overwhelming, so it kind of stayed in me after I got back from Iceland, and I still sometimes use that feeling of on the one hand being very lonely, because you're just one tiny person in this big dramatic world, and then on the other hand, also feeling part of nature. So this contrast of feeling alone, and being part of something bigger – something that you can't really put words on, that's definitely something that I still use for my music sometimes.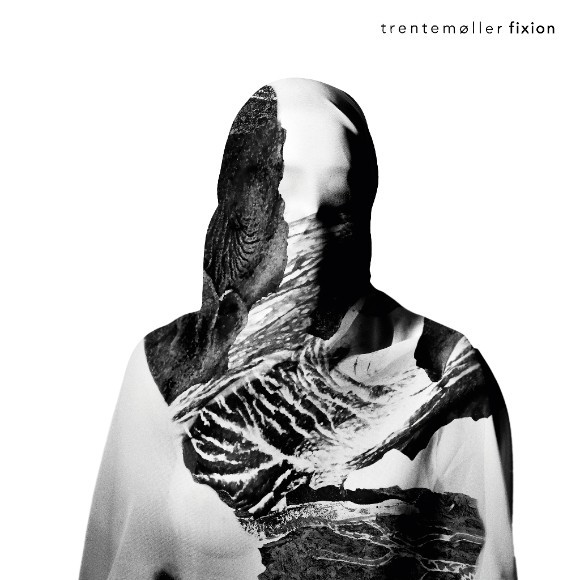 And also the light that we have here in Scandinavia. Nowadays, I'm often over in Brooklyn, as my girlfriend lives over there, and I also wrote some songs over there for the new album, but every time I come back to Copenhagen – and my studio is quite near the beach – I always think that the light is so different here, it's this really beautiful light that has something magic to it.
Even if it's cloudy or the sun isn't out, there's something about the Scandinavian light… I don't know if I can say that it's inspired me directly on this or that song, but it's definitely something that lies in you all the time, this melancholic vibe, but in a very good way. So it's not about me feeling depressed in the dark, it's about embracing the special Scandinavian vibe that is in our nature.
My studio is very close to the beach, and especially when I wrote this album, I often started my days by taking a long walk at the beach in the wintertime.
It's totally empty there, and it's really dark but it's still really beautiful, and those mornings are something that I could really use in my music, because it was also a way for me to clear my head before going into the studio, and I definitely took some of that lonely vibe with me, I think, and used it in a positive way in the music.
And you mentioned spending time in Brooklyn while making Fixion too, so how do you find Brooklyn to be as a source of inspiration?
I don't think I really get inspired by being in Brooklyn the same way as I do in Copenhagen, so maybe it's not so much about where I am – or of course it is, because I was born in Scandinavia, and the whole vibe is somehow in my blood, but I didn't really feel that the city inspired me, I felt like I could've made the same music sitting anywhere.
Being in Brooklyn… It's a nice place and I really love it, but it's not something that really reflects in my music. The only way it reflects in my songwriting is that I was forced to work with a really limited setup. Sometimes it's good to set up rules for yourself that makes it more difficult for you to work. That sounds a bit weird maybe, but it also makes sense – so you have to get the best out of a very minimal set up. I only brought my laptop and some keyboards, and that was actually it, and normally I'm used to working in my studio with a lot of hardware, gear, synths and everything. So having a very limited set up was something that was very good for me, and I think 4 of the songs on the album were written over there.
Having all these possibilities can sometimes pollute your ideas, and not let you see things clearly – so a thought that I've been having lately, maybe for my next album, is to maybe try and not use my studio that much for the basic songwriting, then when I've finished with the songwriting, I can go back into the studio for all of the technical stuff and to make everything sound right. But it's a really good creative force for me to limit myself sometimes!
www.anderstrentemoller.com
www.facebook.com/trentemoller
www.youtube.com/trentemollerTV
Fixion will be available through In My Room Records on the 16th September 2016.