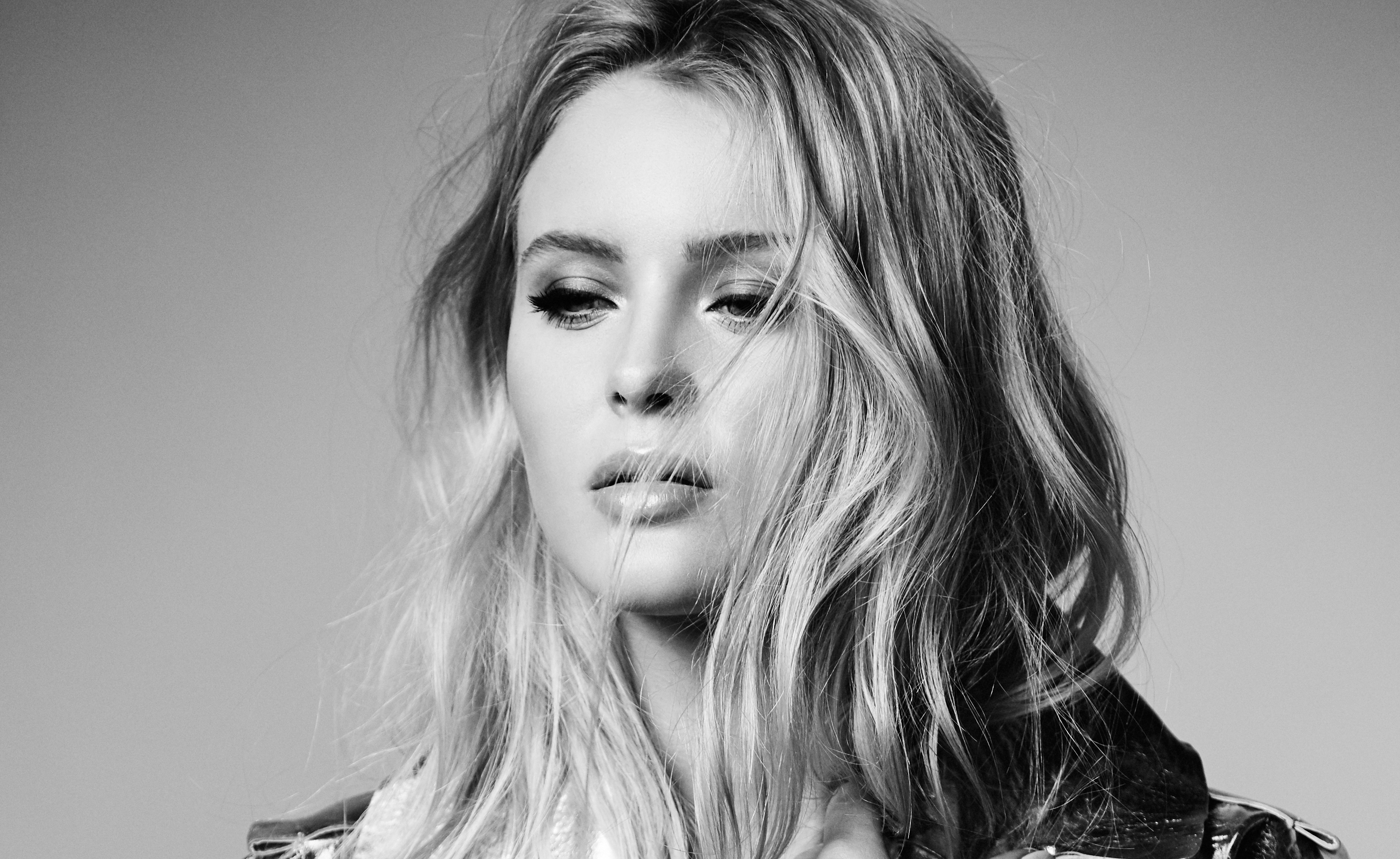 Jul 2016
Swedish superstar Zara Larsson takes a minute away from dominating the pop world to curate her very own Nordic Playlist!
The past 12 months have proven to be phenomenally successful for Swedish vocalist Zara Larsson, who arrived at the world's doorstep with her smash hit single 'Lush Life' back in 2015. Fellow Swedes received an introduction to the songstress much earlier than this, when Zara was named the victor of Talang, a televised talent show, at the age of 10 before going on to release an album entitled 1 in 2014.
Returning with a new sound and world domination in sight, Zara stormed to the top of the global charts with 'Lush Life', which has been streamed almost 400,000,000 times on Spotify since its release last year. Her career has gone from strength to strength in the past few months, with a second single 'Never Forget You' ft. MNEK reaching the same heady heights as 'Lush Life', before the rising Swedish star was invited to provide the vocals for the official Euro 2016 track alongside superstar DJ David Guetta.
We caught up with Zara in the midst of a busy summer schedule to find out more about her smash hit singles, as well as exploring her favourite Nordic music, and taking a look at what her exceptionally bright future has in store.
Press the speaker above, select your favourite streaming service, and tune in to a hand-picked selection of Zara's favourite songs as we get to know her better in an exclusive interview…
Thanks for joining us at the Nordic Playlist Zara! Where are you chatting to us from today, and how are you doing?
I'm good. I little bit tired and hungover, but that's alright. I'm in Sweden right now, on my way to play at Bråvalla festival!
We want to start by asking about 'Lush Life' – which has been taking over charts and speakers across the world! (And we love the different versions of the song that you've released since too!) Can you tell us more about the story behind the song, the experience of making it and where the song has taken you since?
Thank you! It was written in a writing camp that my label set up for me. We wanted to collect and write songs for my upcoming album so we invited a lot of different writers, top liners and producers to our studios and 'Lush Life' was one of the songs that came out of the camp. I was at the camp, but in another studio. I didn't write 'Lush Life' but I just loved it immediately and just knew that I wanted it to be my single. It's been my most successful song in my career so far and I'm very excited for my upcoming songs.
And so far, we've heard a few collaborations in your releases, most recently with David Guetta for the Euro 2016 song! What do you enjoy about collaborating with such a variety of artists, and who would be your ultimate collaborator?
I would like to say Beyoncé, but she would totally outshine me, haha. I do like Nicki Minaj a lot and I think it's cool with a rapper as a feature. She's one of the best in the game and I would love to support women in music, especially women in hip hop since it's so male dominated.
We also know that you've been working on your album for a while, so can you tell us what a typical day in the studio is like for you? And what's your favourite part of the process?
There's honestly not much to say. I go there, I write a song and I eat sushi!
Thank you so much for making a Nordic Playlist! Why did you pick these particular songs, and do you have any stand-out favourites?
It was actually really fun. I have to admit that I had to do some research. I listened to playlists from the Nordic countries and found some new cool tunes! It's a good mix of different genres! I like them all in different ways!
At the Nordic Playlist, we like to help our friends and followers get to know what's going on in the Nordic countries by shouting about our favourite things – so can you share any Nordic inspirations with us? Is there a Nordic artist, a place you've visited, a book you've read by a Nordic author or something along those lines that has really inspired you?
I'm so happy to be born and raised in Sweden but I've always been looking up to American singers and artists such as Whitney Houston and Beyonce.
One of the things that you've mentioned in a few interviews is never having had a B plan – that making music is what you feel you're destined to do. So what's your ultimate ambition with your music? In 20 years time, what do you hope to be able to say you've achieved?
Wow; 20 years, that's a long time. In 20 years I would like to do a sold out stadium world tour, have a couple multiplatinum album, a couple Grammys. Ya know.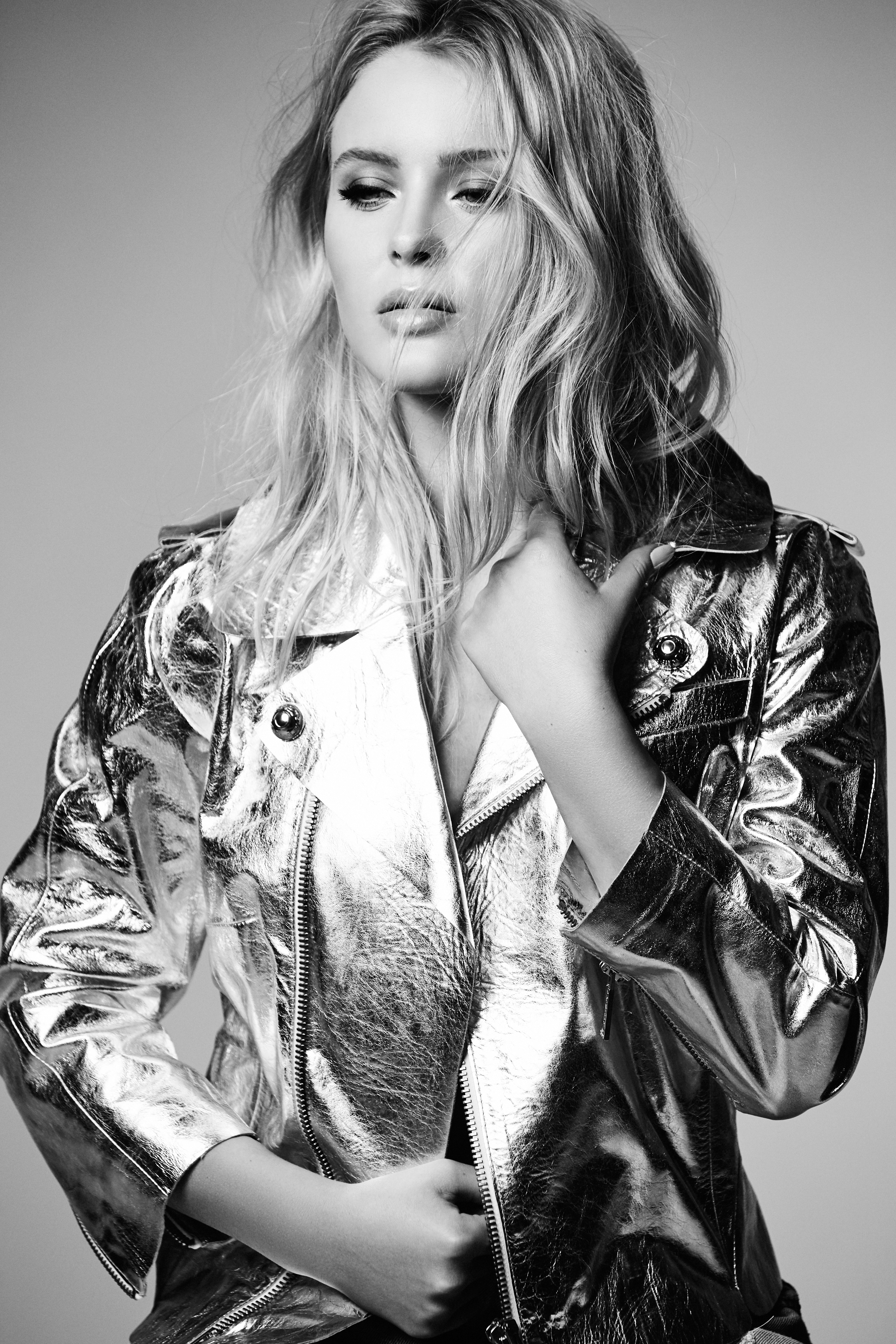 We read a great essay that you wrote for Paper magazine, about the way that women are portrayed in the media. You're quickly becoming a powerful role model for girls growing up at the moment, so who would you say is your biggest role model?
Thank you so much. Besides my mom and all of my strong and beautiful friends in my life I would actually say Beyonce. Both musically and in life. She's revolutionary.
And what are you listening to from Sweden right now? Can you recommend any new or old favourite artists from Sweden that we should DEFINITELY check out?!
I really like Swedish hip hop. I also love Sabina Ddumba, Seinabo Sey and Miriam Bryant, they are all in my playlist!
Finally, what does the rest of the year hold for you? What are you most excited about?
I'm super exited for my album!!!