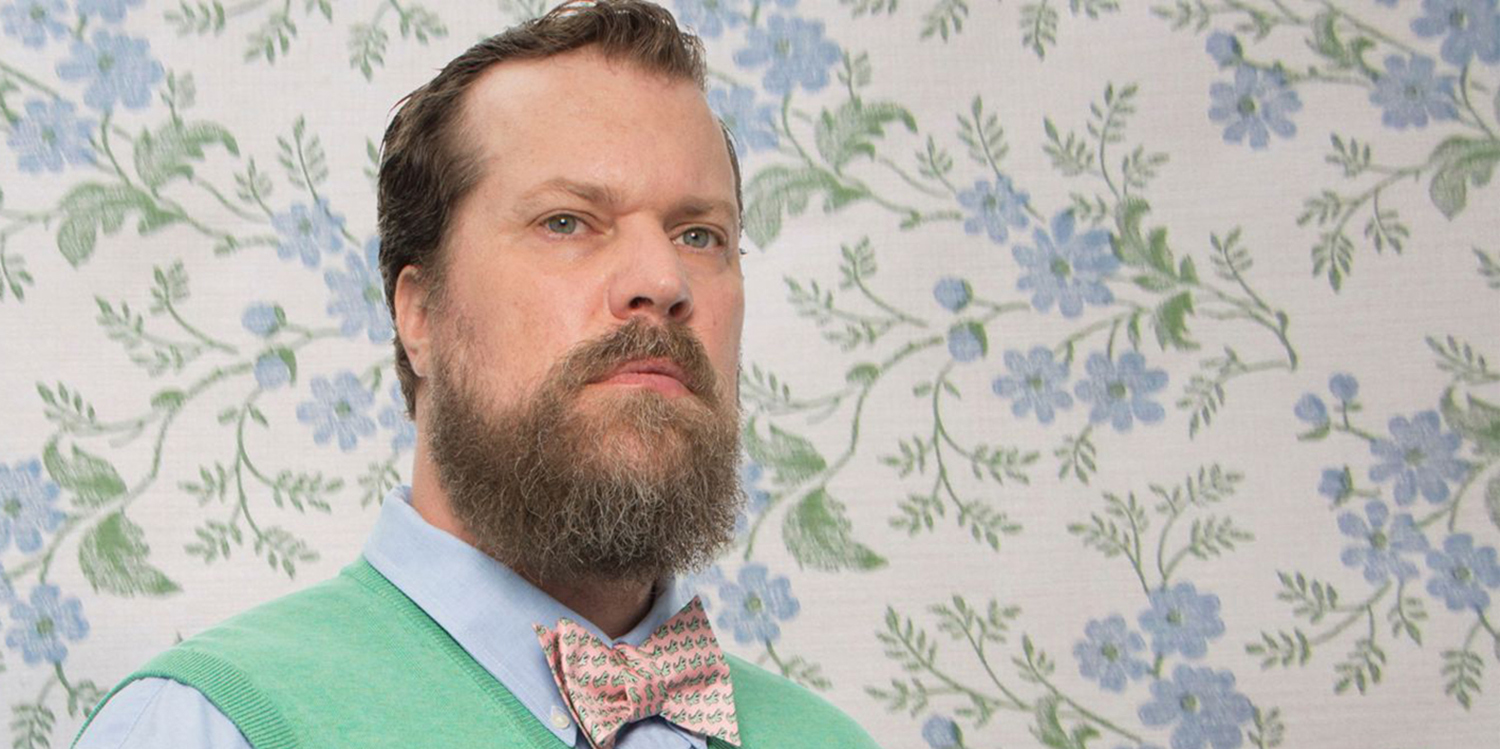 Jun 2016
The 100th edition of the Nordic Playlist has arrived, and we're in very good hands as Iceland-based artist John Grant joins us as the curator!
There's no doubt about it, John Grant is a phenomenal musician – whether he's sat behind a piano, or standing in front of an orchestra, inviting the instruments to follow his distinctive baritone vocal, John is a striking performer and an immensely gifted songwriter. His journey thus far has seen the US native release six records with his former band The Czars, and three solo albums – 2010's hugely acclaimed Queen of Denmark, followed by Pale Green Ghosts in 2013, and his most recent release, Grey Tickles, Black Pressure which arrived in the closing days of 2015.
Throughout his career, John has received much admiration and acclaim for the frank and poignant expression found in his songs, and for offering uniquely candid insights into his personal life. An artist that has openly struggled with personal demons, John has become not just a striking musical symbol, but also an adored, revered and respected personality within the modern music world.
John has called the striking landscape of Iceland his home for a few years now, having chosen it as the location to create his 2013 record Pale Green Ghosts, with the help of GusGus's Biggi Veira. Since then, the artist has become deeply connected with the country's extensive music scene – an arresting performance at the 2015 edition of Iceland Airwaves Festival being proof of this, where John sang songs from throughout his career, sumptuously accompanied by the Icelandic Symphony Orchestra. And – interesting fact – he's also the man that Ásgeir's international fans should thank for translating the lyrics of the album Dýrð í dauðaþögn from Icelandic to English.
An American artist that has made the Icelandic music scene his home ground, we caught up with John in the middle of a far-reaching tour to invite him to curate a very special 100th edition of the Nordic Playlist, and to dig into his Nordic musical consciousness while finding out more about his special connection with his adopted home.
Tune in to his hand-picked Nordic Playlist by pressing the speaker button above, and read on to find out more about John Grant in an exclusive interview.
As you've mentioned in a few interviews before this one, you're a local Icelander these days. So if we were to spend a day in Reykjavík with you, where would we go and what would we do?
Oh, we'd probably go to my favourite places like Mokka for coffee, which is the coffee shop on the cover of Pale Green Ghosts, we'd go to Lucky Records and we'd go to Bergson for lunch or Garthurinn in Klapparstigur for the best Carrot Cake on the planet and chat with the beautiful owners there. We'd maybe take a walk around in the crisp air, maybe down by the sea and we'd watch a cheesy horror movie at my place in the evening and perhaps order some Thai in.
We've been listening to your latest record Grey Tickles, Black Pressure non-stop since it was released last year – so if you had to narrow it down to just one, what would you say was your main ambition when writing this record?
Trying to express anger and acceptance simultaneously throughout, maybe?
We read that the songs for your latest album were written in Iceland, and recorded in Texas (where, if we're not mistaken, Queen of Denmark was recorded). What was it like to combine these two places that've been so prominent in your creative life, to create your latest record? What is the biggest difference in the way that the two places affect the way that you work and the music you create there?
Well, I feel very comfortable in Iceland and Texas causes a lot more fear to come up in me because I always imagine everyone is about to shoot me in the head for being gay and not a Republican, but really it's all the same to me – the heat in Texas might create more urgency but I'm just thinking out loud there. The darkness in Iceland can cause some serious depression and lethargy which can lead to not being very productive. So, move more and get outside in Iceland to create – stay inside in Texas to create. That could be something.
You're on an extensive tour right now, so which of the songs from the new record are you most enjoying performing live for your fans? And what's been the best thing to happen on the road so far?!
Hmmm, I really enjoy performing 'You & Him' cause I get to say some things I think are funny. The best thing to happen thus far is meeting Toshinori Kondo earlier this year in Japan. His album Brain War has been very influential in my life. He is absolutely lovely.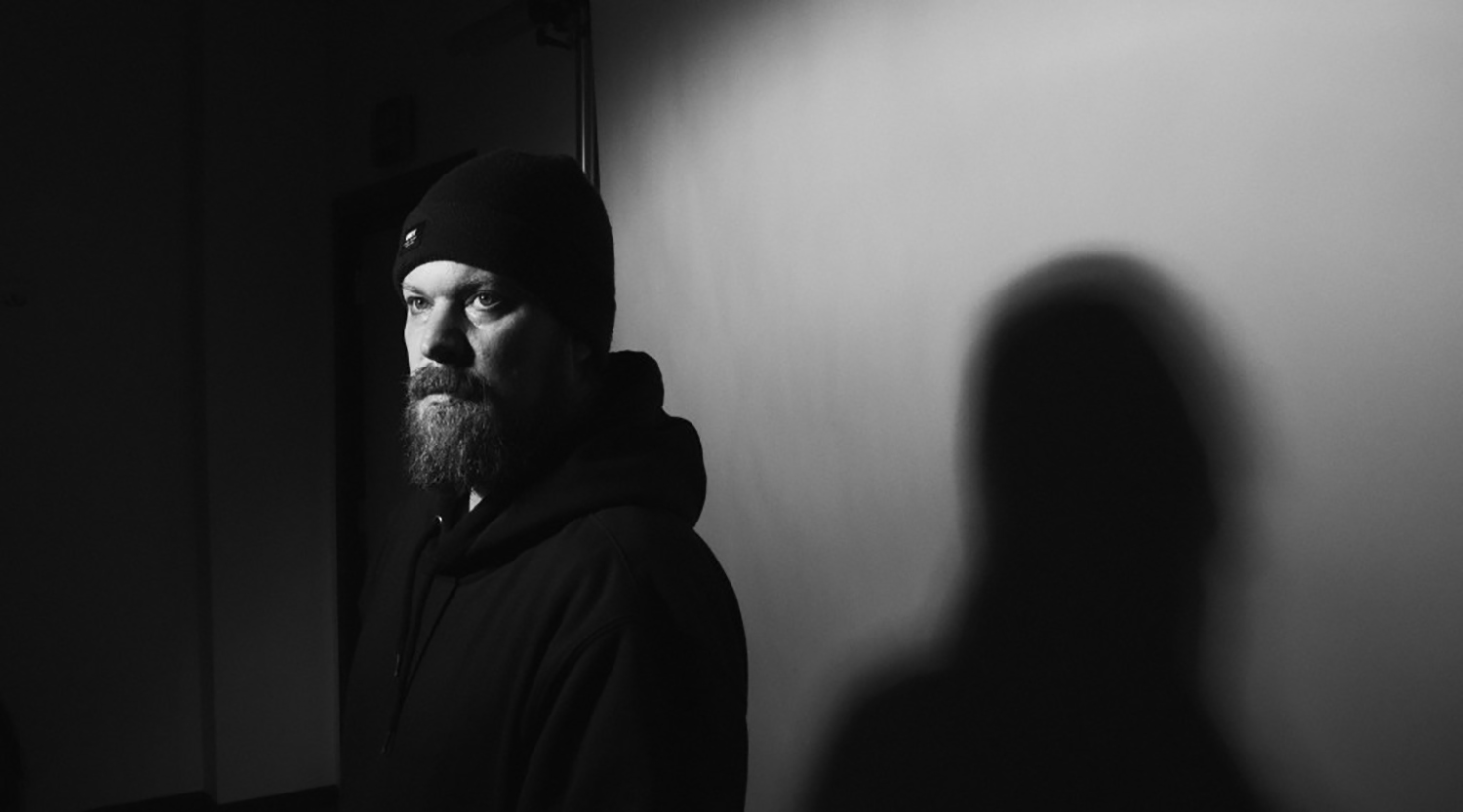 We're huge fans of mixtapes and playlists here at the Nordic Playlist – we really, really do love them! – so have you ever made mixtapes for anyone? Or have you been given one that you remember as extra special?
Oh yes, I used to make mixtapes for people non-stop when I was younger and there was a girl named Jennifer who made me a whole stack of great mixtapes in the late eighties early nineties and I still have most of them.
Can you tell us why you picked each of the songs in your Nordic Playlist? What is it that you like about them and these particular artists?
Oh I'd rather not… I think each song speaks for itself. I picked each track because these bands are all very good at what they do. For Norway, Iceland and Sweden and Denmark, I picked tracks that I've listened to over and over and over for a long time. The Finnish ones weren't AS easy as I don't know as much music from there, I'm embarrassed to say.
Jimi Tenor is quite known in Iceland and has lots of connections there, I really love the GusGus version of 'Take Me Baby', but I thought that would be too obvious. He's got a lot of stuff to choose from but I went with some smooth sax 'cause I used to play it in school. Luomo I've known for several years actually but hadn't heard the track I picked for the list and I LOVE this remix of it.
Which is your all time favourite Nordic artist/influence, and why?
Well, there are several. Sugarcubes and Björk have always been a big inspiration, the Cardigans as well and Stina Nordenstam. I also love Erlend Øye and Lindstrøm and A-ha. Morten's voice still sounds amazing.
From Denmark, I love WhoMadeWho the most and their various solo projects and of course The Raveonettes can do no wrong in my eyes, but it's very difficult to pick a track from them. There are so many good ones. I'm really digging 'Endless Sleeper' from Pe'ahi. Then there's Choir of Young Believers. I think Grasque is gorgeous, but I picked 'Next Summer' because it's one of the best tracks I've heard in the last several years.
Are there any new and exciting Icelandic artists that you would recommend we keep a close eye on – or do you have any old favourites that we should check out?
You should check out Sykur from Iceland. I'm really impressed by their singer Agnes and the boys do great programming. Mammut are great too.
And finally, what are you most looking forward to for the rest of the year?
I'm very much looking forward to working with Wrangler, Stephen Mallinder's (cabaret voltaire) current project together with two other talented fellas. Also looking forward to Royal Albert Hall and Glastonbury and the summer in general.