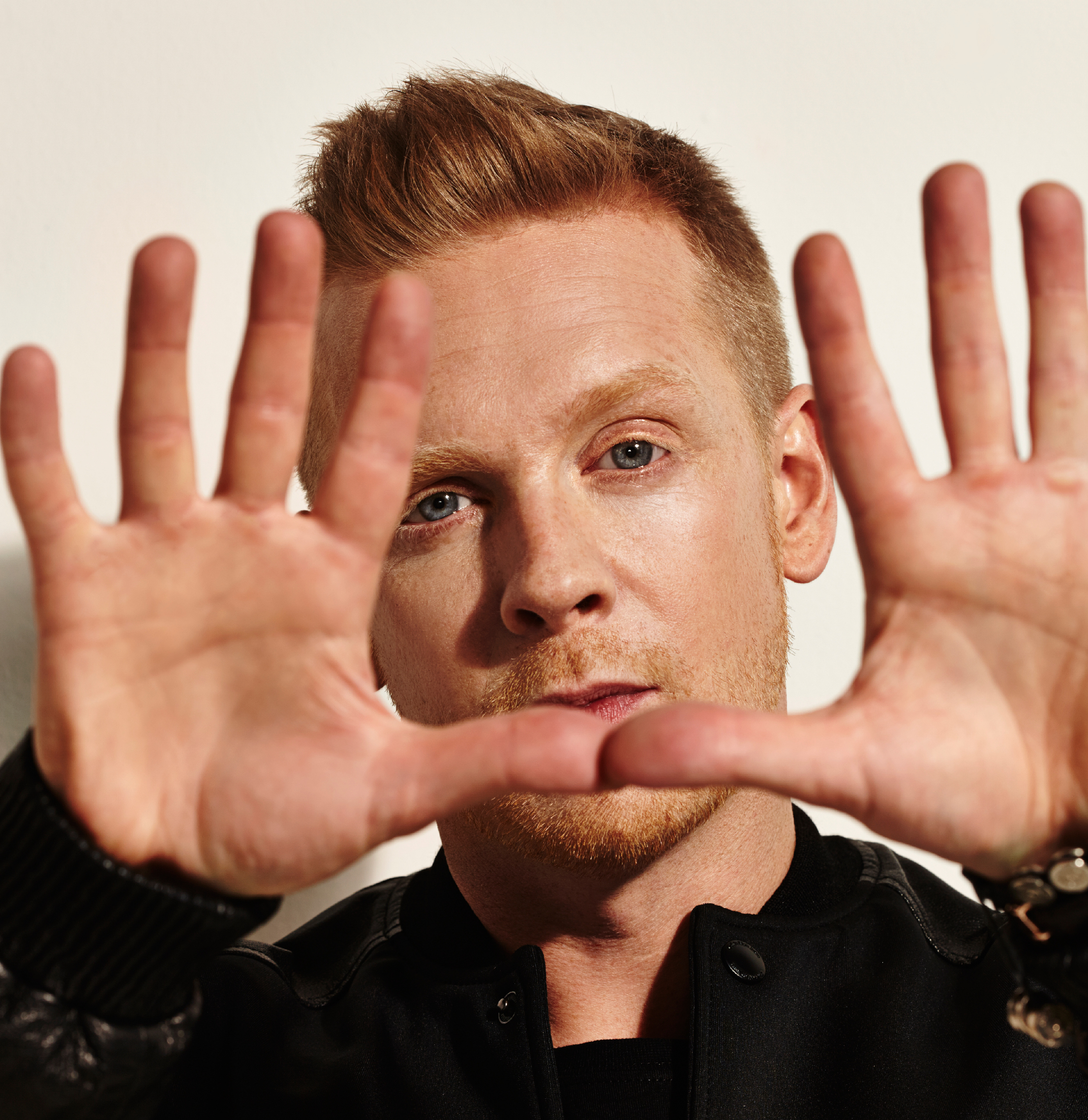 Mar 2014
One of the most established and prolific artists in the Finnish hip hop scene, Redrama has spent his career perfecting his craft and collaborating with the likes of Norway's Madcon, Sweden's Lazee and Finnish peer Paleface.
On his new album – which jumped straight into Finland's top 10 chart within its first week of release – Redrama spreads his wings even further, drawing on genres from rock and soul to jazz and electro in what is arguably his most refined and personal collection of songs so far.
We caught up with Redrama – aka Lasse Mellberg – to find out more about his latest album, to get his expert insight into some of the emerging talent coming from Finland's thriving hip hop scene, and to discuss his selections for his very special Nordic Playlist.
So what are you waiting for?! Click on the 'Play' button just above to tune into this week's Nordic Playlist via Deezer, Spotify and WiMP, and scroll on down to find out more about this week's fascinating curator and what the rest of the year has in store for him. There's some absolutely exciting news from him right here.
Hi Lasse – where in the world are you right now, and what are you up to?
Right now I'm home in Helsinki, promoting my new album and just finished rehearsing the new setup for live with my new band.
Your new album Reflection has just been released, can you tell us a little about how you made it, and the inspiration behind it?
My album Reflection is the absolutely best 12 tracks that I have written in the last 3 years. At the same time touring with my own band, and side-projects GG Caravan and Ricky-Tick Big Band & Julkinen Sana. I haven't had one clear period of time to write and record, so I have been doing it every chance I could. I made around 50 songs during these three years, producing some of it myself, and then working with other producers. Me and my producer MGI have done these 12 songs. 9 songs produced by MGI, and 3 by myself.
It's a Hip Hop album, but musically inspired by everything from rock, funk, soul to jazz, country and electronic music. I've been seeking my musical and production style inspiration from other genres, and then made them into this Urban, Hip Hop sound. So this is what I hope makes it a bit different from a lot of other stuff that is out there.
Lyrically it is very personal, but I think I managed to disguise that a bit by writing the stories from other peoples perspective.
In the past, you've collaborated with artists such as Madcon from Norway and Promoe from Sweden – what's the best thing about working with other artists, and can you tell us about the collaborations on Reflection?
The best thing for me is that I learn from other writers and artists, as everyone approaches music a bit differently. On my album, the best thing was to hear singers who have a great presence make their version of something that I wrote, but didn't feel that my voice really could get across emotionally.
AJ McLean did that with 'Clouds', made it far more emotional and believable. And Kristinia with 'Let Go', both tracks were written and recorded with my vocals, but I wasn't happy with the end result. So then hearing them with other artists really bringing them home, is a very rewarding feeling.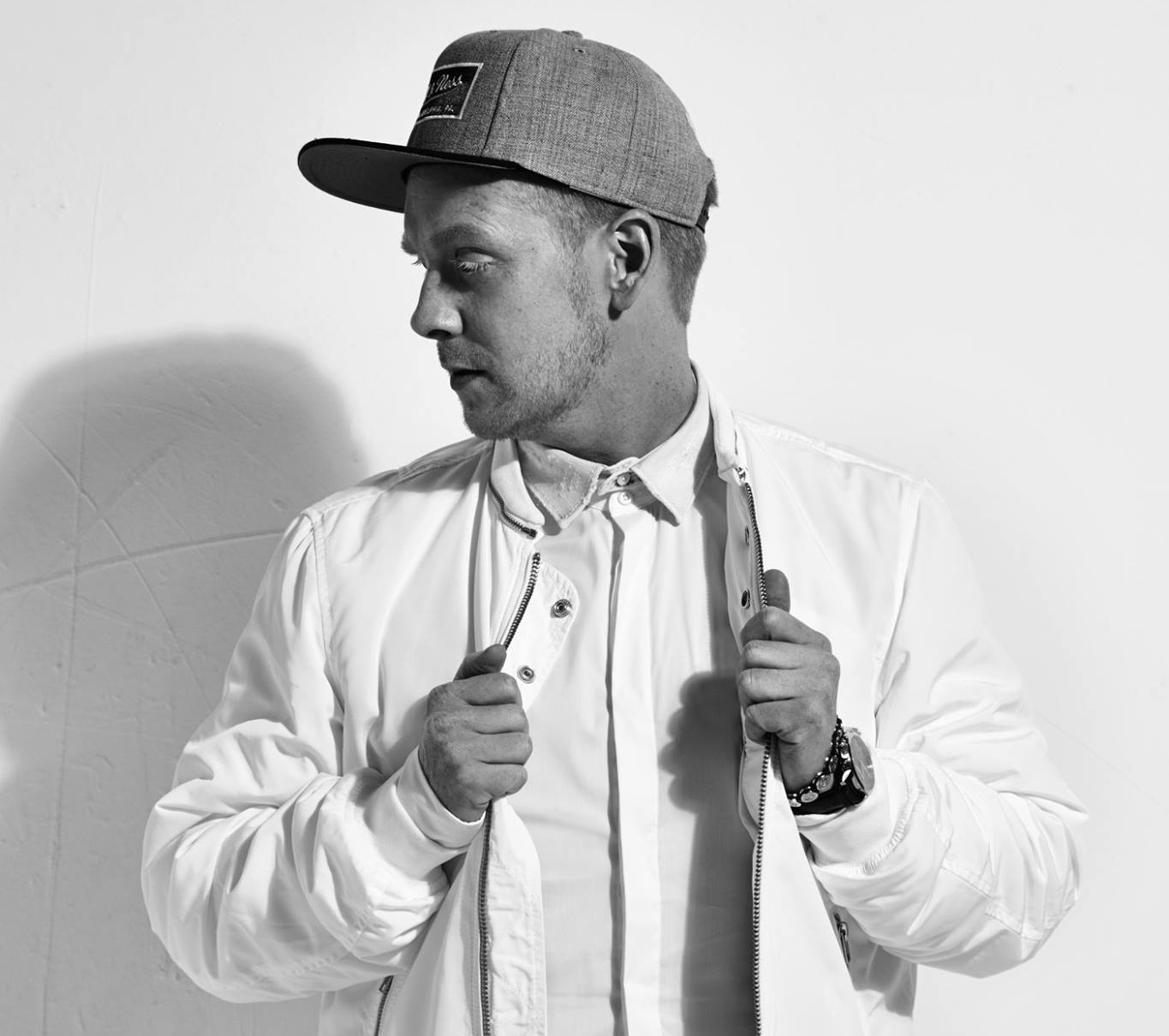 Then Lazee is just Lazee, he's just got a flow and a vocal presence that I love. And as we have worked together before, I have learned a lot from him – about working hard, is one thing.
Do you remember the first mixtape/playlist you ever made? What was on it and who was it for?
Really can't remember. I grew up in times of vinyl and cassettes, so I made a lot of mixtapes when I was 6-10 years old. With the help of my dad and brothers, picking the best songs from different albums. Everything from Living Colour to Run D.M.C. to Van Halen and Michael Jackson.
Has anyone ever made a mixtape or a playlist for you? If so, can you remember what was your favourite track on it was?
Can't remember that anyone has, and don't know what that says about me, haha!
There are a few new, emerging rappers coming out of Helsinki at the moment – are there any that you particularly like, or are working with?
It is really cool what has happened the last years, I love what Gracias, Noah Kin and Ekow (Megaphone State) are doing. Really talented artists, all of them. And there a lot of other coming up as well like Bentality and Biniyam. I have worked with Gracias, Noah Kin, Bentality and Biniyam and looks like I might be doing a track with Ekow as well. I think these guys have made the Finnish scene a lot more interesting, and most importantly, we are not at all doing the same sound.
Can you tell us about some of the tracks that you've picked today and why you selected them?
I picked stuff from artists that I enjoy myself.
Without thinking what genre they represent, or what level of commercial or indie they are at. I enjoy music more than the image around it, generally.
There is so much great talent in the Nordic Countries. And lots of cool collaborations happening, both between artists, writers and producers.
Can you tell us about a Nordic artist or album that was recommended to you, and is particularly special, or has been particularly influential on you?
Timbuktu has influenced me in a lot of ways. Maybe not musically in a direct way, but in his attitude towards always being better and surprising me over and over again. I would say that he is one of the most talented artists I know, and now I am not thinking just over here. Another thing, I can't remember who told me about Nico D from Norway, I've been playing his stuff on my weekly radio show as well.
Which artists from Finland would you recommend we tune into? Any old and new favourites? 
Tuomo, Noah Kin, Gracias, Asa…
And finally, what does the rest of the year hold for you? What are you most looking forward to, and what can you reveal of your new year plans? 
The rest of the year, I'll be touring with my band, doing festivals in the summer. And writing a lot with and for other artists from Finland, Sweden and the US. And really looking forward to going to LA for a couple of months to write and record after the summer.
www.redrama.fi
www.facebook.com/redramaofficial
www.twitter.com/Redrama