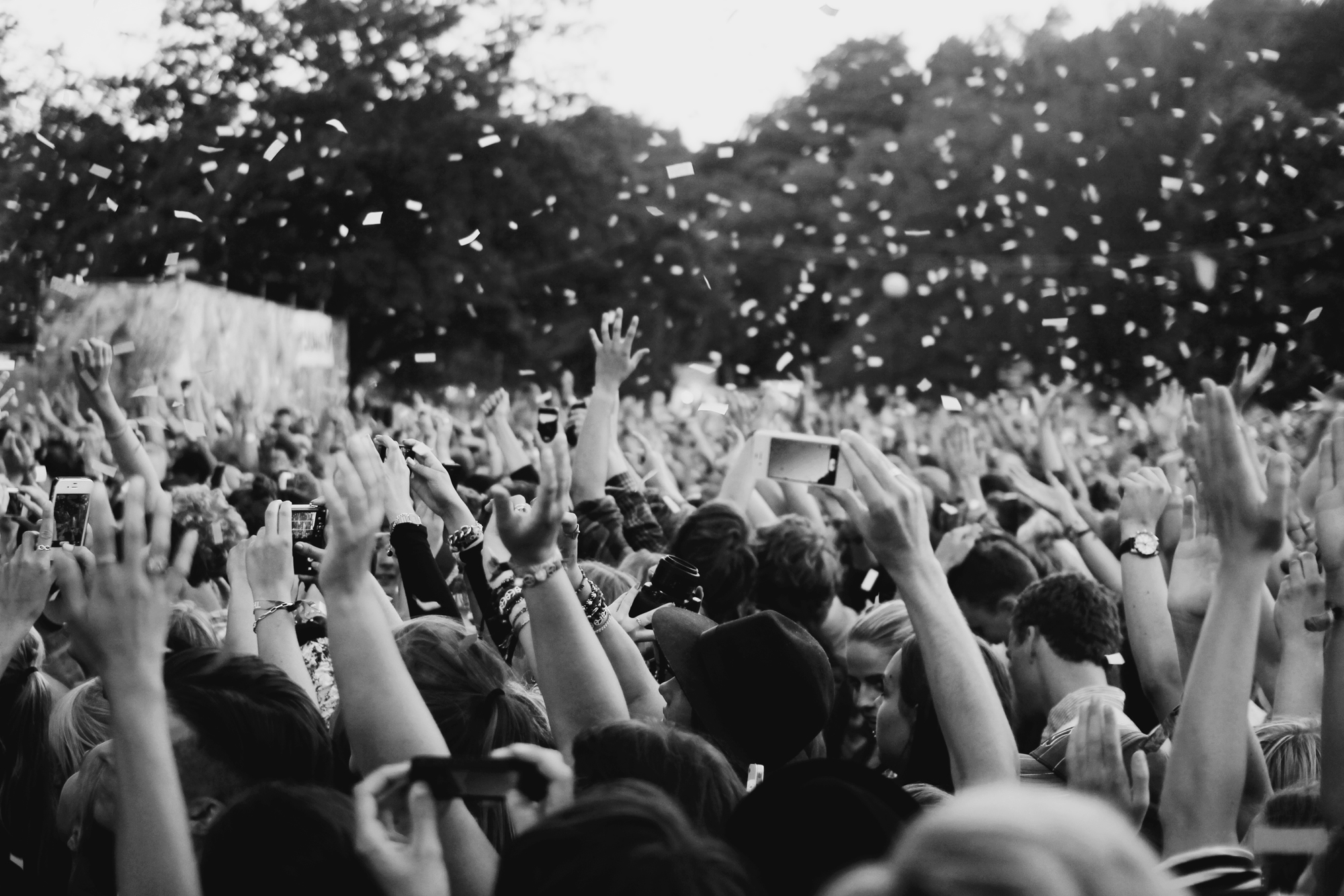 Feb 2015
Phonofile Nordic Music Prize reveals Nominees!
It's safe to say that 2014 was an incredible year for Nordic music.
Not only did we see some of the region's biggest names join forces to collaborate (Röyksopp and Robyn, Kleerup and Susanne Sundfør, we could go on…) but an incredible number of brilliantly original new artists arrived on the scene too.
In recognition of the range and exceptional quality of music produced in the Nordic region over the past year, the Nordic Music Prize – established in 2010 – is set to return to give one album the honour of being labelled the Nordic Album of the Year.
We here at the Nordic Playlist are thrilled to present the official soundtrack to this year's award, so read on to find out about each of the 12 artists nominated for the prize and click 'play' just above to hear a special Nordic Playlist containing tracks from each of the nominated artists!
The winner will be revealed in a ceremony set to take place at by:Larm Festival on the 5th March. For more information about the event, please click here and make sure to keep an eye on the Nordic Playlist as we bring you all of the latest news around the prize. But now? On to the nominations!
The Phonofile Nordic Music Prize is brought to you by Phonofile, by:Larm, Music Norway and Gramart.
Emilie Nicolas – Like I'm a Warrior [NOR]
The past 12 months proved to be meteoric for this dazzlingly talented Norwegian singer. Kicking off the year as a whispered 'name to look out for', by the time she performed at Oslo's Øya Festival in August, thousands of adoring fans were hanging on her every word. Her debut album Like I'm A Warrior features the two tracks that propelled her to such dizzy heights, 'Pstereo' and 'Grown Up' along with a number of intricately hand-crafted electro-pop weaves.
It's an altogether hugely accomplished debut album which has already bagged Emilie the Spellemann Award for 'Best Pop Solo Artist' this year, so will the Phonofile Nordic Music Prize be her second triumph? Well, we'll find out on the 5th March, won't we?! For now, tune in to 'Grown Up' by clicking the 'play' button just above.
Gracias – Elengi [FIN]
Spear-heading the Helsinki hip hop scene, Finnish wordsmith Gracias finally released his much anticipated debut album in 2014. After unleashing a series of EPs and singles in recent years, expectations were high and curiosity piqued by the kind of album that this promising rapper would release. And the result? Elengi is a masterfully mature album, presenting a playful disregard for any kind of genre restriction, and an immersive, powerfully reflective experience.
Elengi provided Gracias with a space to honestly and fully project his melodic story telling and lyrical eminence, so listen to the track 'Slow It Down' from the album in this week's Nordic Playlist!
Iceage – Plowing Into the Field of Love [DEN]
2014 marked a triumphant step in an exciting new direction for Danish noiseniks Iceage, who unleashed a third album and a seemingly fresh approach with their effort Plowing Into The Field Of Love in October.
The band signed to Matador Records ahead of the release of their ferocious 2013 album You're Nothing, before revealing a more melodic, refined style and direction with the first resonances of their new release in the summer of last year. Songs such as 'How Many' and 'Forever' instantly became firm fan favourites, so tune in to the track 'The Lord's Favourite' from their latest album now to sample the distinctive flavours found on this accomplished record.
Lorentz – Kärlekslåtar [SWE]
With a whole host of award nominations gathered around his album Kärlekslåtar, Swedish artist Lorentz can be pretty sure that he's on to a good thing.
Showcasing a style of hip hop that's heavily weighted down by reality, this rising star was previously a member of rap duo Lorentz & Sakarias before setting out on a solo path in 2014. The debut album that resulted has received national acclaim in Sweden, with artists including Say Lou Lou and jj appearing on the record. Delivered entirely in Swedish, Kärlekslåtar holds real and contemporary reflections, all delivered over engrossing beats and hooks.
Get a taste of the album that's taken Sweden by storm by tuning in to 'Där dit vinden kommer' via the Nordic Playlist now!
Lykke Li – I Never Learn [SWE]
I Never Learn is the third album to appear from Swedish siren Lykke Li – a record which received instant critical acclaim upon its release back in May.
It's the most personal and openly emotional effort from Lykke Li yet, an album overflowing with tales of tortured experience and tumultuous paths trodden. 'No Rest For The Wicked' and title track 'I Never Learn' showcase Lykke's voice at its purest and most poignant, and throughout the album, we're constantly engaged by an artist who seems to have found some kind of artistic peace in fragility.
Hear 'Gunshot' from I Never Learn by selecting Spotify, Deezer or WiMP via the player above, and click here to tune in to Lykke Li's very own Nordic Playlist where she picked 10 of her favourite Nordic artists and tracks to recommend.
Mirel Wagner – When the Cellar Children See the Light of Day [FIN]
She received acclaim around the world for her achingly emotive, darkly beautiful odes upon the release of her self titled debut album, and Mirel Wagner's second release further cements her reputation as a master of this wistful, woeful style. 
When The Cellar Children See The Light Of Day presents a majestically triste body of work, brimming with melancholy, depth and reflection – music that this musician has proved herself so adept at producing throughout her career so far.
Mirel's track 'Oak Tree' has been selected by previous Nordic Playlist curators such as Nanna Bryndis Hilmarsdottir from Of Monsters & Men and Ólöf Arnalds, so have a listen to it now before checking out the entire album in celebration of its Phonofile Nordic Music Prize nomination.
MØ – No Mythologies to Follow [DEN]
Danish sensation MØ experienced phenomenal success throughout 2014, whether she was collaborating with Diplo, with Elliphant, or taking the world's festival circuit by storm.
To top it all off, she released her much anticipated debut album No Mythologies To Follow in February, an album which was enthusiastically received by fans and critics alike, and one which boasts such power pop anthems as 'Pilgrim', 'Waste of Time' and the brilliantly energetic 'Don't Wanna Dance'.
Hear the latter in this week's Nordic Playlist, and then make sure to give the entire album a spin to add some of MØ's electrifying energy to your day!
Neneh Cherry – Blank Project [SWE]
When an artist decides to return to the musical forefront with a track featuring Robyn, you know you're in for a treat – and this is exactly what happened when Sweden's Neneh Cherry revealed that she was set to release her first solo album in 18 years, entitled Blank Project. The aforementioned collaboration was just the tip of the iceberg, with Cherry going on to reveal a body of work bursting with her trademark originality, as well as with sonic experimentation, texture and mood.
Working alongside longtime partner Cameron McVey as well as cult producer Four Tet, Blank Project proved a thoroughly triumphant return for this iconic artist – so do you think she could be in with a chance of winning the 2015 Phonofile Nordic Music Prize?
Tune in to 'Out of the Black' ft. Robyn as you reflect, and click here to see what happened when we invited Neneh Cherry to curate her very own Nordic Playlist.
Pink Street Boys – Trash From the Boys [ICE]
Originally created as a cassette release on a limited run of just 50 copies, the acclaim that the record Trash From The Boys is currently receiving has certainly taken the band by surprise.
It really shouldn't though, as what we hear on this album is a ferociously addictive set of galvanising punk anthems. The songs are short, sharp, direct and give us an enticing insight into the heady rock rattling around the back streets of the Icelandic capital.
You can hear the track 'Kick The Trash Out' right here at the Nordic Playlist, so tune in now to taste a slice of the Icelandic underground.
Prins Póló – Sorrí [ICE]
If anyone could be named as creating the 'song of the summer' in 2014, it is without a doubt Prins Póló and the track 'París Norðursins' (created for the soundtrack of the Icelandic film of the same name).
The runaway, chart topping success of this song diverted justifiable attention towards the most recent release from the Reykjavík artist, who dropped his second album Sorrí back in May. Prins Póló – aka Svavar Pétur Eysteinsson – aka frontman of Icelandic band Skakkamanage – has become a household name on the back of these most recent releases, and the majestically colourful and hypnotically engaging tracks found on this unmissable album make it easy to see why.
You can hear the song 'Hamstra Sjarma' from Sorrí through the Nordic Playlist right now, so turn it on and turn it up loud!
Selvhenter – Motions of Large Bodies [DEN]
And now for something completely different, as they say. Selvhenter is a project created by five musicians in Copenhagen, to experiment with the sonic spaces found between driving beats, pulsating tones, improv and hypnotic repetition.
Working with instruments such as a trombone, saxophone, violin and two extremely powerful drummers, the music found on the record Motions Of Large Bodies is exciting, experimental and wholly consuming – an album not to be missed, but also an album not to be taken lightly. Your full attention is commanded for this record, and this is a record that most certainly deserves your full attention.
Todd Terje – It's Album Time [NOR]
He made us wait a long time for it, but when Norwegian space disco DJ extraordinaire Todd Terje finally decided to release his debut album, it was well worth the wait. It's Album Time collects the tracks that Todd has been enticing us on to dance floors with throughout his career, blended perfectly together with a series of brilliantly engineered new tracks.
Also appearing on the album is a song that perfectly lent itself to the closing days of summer – a mesmerising cover of Robert Palmer's track 'Johnny & Mary', which Terje reworked with the help of Roxy Music's Bryan Ferry.
The album was hailed as an instant classic upon its release, but will it win this year's Phonofile Nordic Music Prize? Listen to 'Inspector Norse' via the Nordic Playlist now to help you decide!
Who do you think will win the 2015 Phonofile Nordic Music Prize?
Let us know on Facebook, Twitter and Instagram!