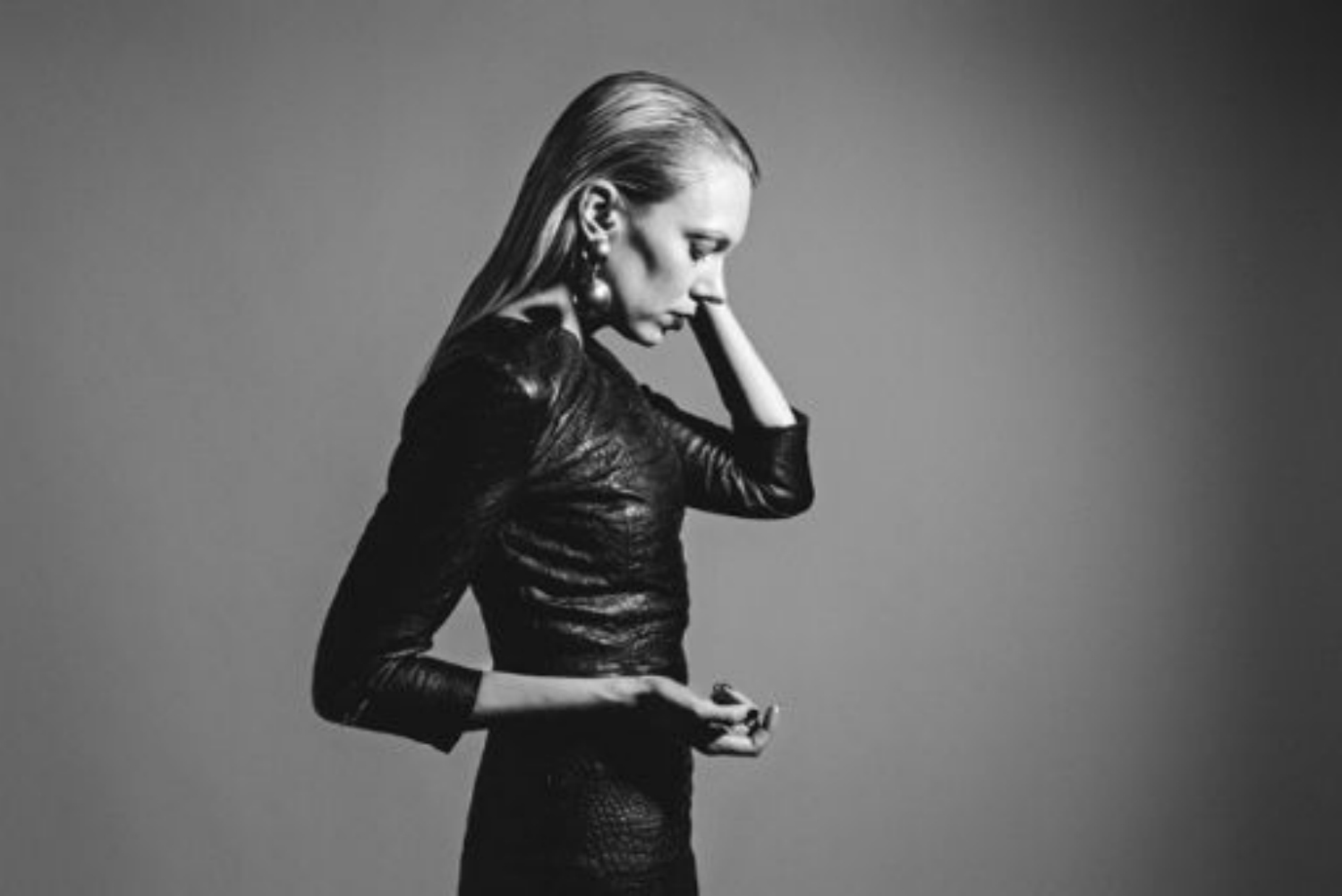 Nov 2014
Having cut her teeth on the radio circuit, the Malmö-based artist has become one of the country's most trusted voices when it comes to recommending new music, and her popular shows on P2 and P3 allow her to combine her love of discovering new music, and sharing it with her listeners.
Sandra is fresh from unveiling her debut EP Skallgång – her first release of original music – so we caught up with her to find out more about it, and invited her to make a mix of some of her favourite tunes at the moment. What Sandra created is a soundtrack that's perfectly suits the changing seasons, so press play just above to listen to her Nordic DJ Mix now!
You recently released your debut EP Skallgång – can you tell us a bit about the process of making the EP, and the ambition that you had for it?
It was basically like this. I had been doing some remixes and I kept getting remix requests, which is great of course, but I realised that if I kept doing remixes I would never take the time to finish any original tracks. This was like, Spring 2014. Then somewhere around that I was interviewed for the Swedish magazine Plaza. A really nice interview focusing on how I would spend the summer, what festivals I would play and so on. So when they asked me about that I said that during the summer I would finish my debut EP. It was almost like it slipped out of me, I guess my subconscious did it for me, so I would get it done or something. Then it was settled, so I took the next step and decided not to do any gigs in June and July, and solely focus on producing music. And then I worked, and worked, went to a festival, worked, worked, went to another festival, worked and so on until the EP was finished in late August.
The title track 'Skallgång' is actually the first original track I've ever made. In the end I realised the EP consisted of two quite different tracks. I thought about that a lot, if it was a bad decision or not, but I feel like there's a similar emotion in both these tracks even though they are different. And that diversity is also kind of representative of me and my approach to music, so in the end it's probably a good thing.
And it was released through your own label MOSH Musik – what are your future plans for the label?
My plan is just to continue to develop me and my music through my label. MOSH Musik is my personal creative little space where I can do whatever I want. I don't have any grand plans of creating a large label with a lot of artists. I want to release on other labels in the future, but first I want to take the opportunity to do exactly what I want without thinking about fitting it into a specific label.
You're a very active live DJ around Stockholm, so can you tell us about some of your favourite places to play there? What are your favourite things about working in music in Stockholm?
I play a lot in Stockholm but I actually live in Malmö. But I'm always in Stockholm, so people usually think I live there. In Stockholm I mainly go to three clubs; Berns 2.35:1, Slakthuset and Under Bron. They have the best bookings and that usually determines the night for me. My booking agency/label/club Parabel run club nights at Berns 2.35:1 so that's kind of my residency in Stockholm also.
Stockholm is really great when it comes to clubbing right now and the people in charge of bookings are really doing a great job. There are also so many talented artists and DJs there so, yeah, I would say it's very creative and forward-thinking at the moment.
Do you have any rules that you stick to when you're making music and putting together your sets?
Always keep it interesting and don't try to sound like someone else. I may not be using tons of analogue gear but I don't make music by using other peoples loops and stuff, I want to create something that's my own. I haven't been doing this for very long so I'm not the greatest producer out there, but I'd rather make music my way then replicating other people's work.
As well as making your own music, you're also a champion of electronic music on Swedish radio! Where are the best places to search for the new music you present? And where can we hear your shows?
Well I do love radio! Right now I'm hosting my favourite radio show which is kind of amazing. The show is called Elektroniskt i P2, runs every Sunday night and it's actually the only show on Swedish National Radio that focusses exclusively on electronic music. We play all types of electronic music, say we take a classic electronic piece by Karlheinz Stockhausen and mix it with a new techno track by Helena Hauff. I also have a DJ-show at Musikguiden i P3, every third week. It's on at Friday nights so that's more of a pre-party for the weekend. I can play more club related stuff there, and I play everything from deep house to bass, but to be honest, mostly techno.
I'm very thankful to be getting a lot of promos sent to me, especially to Elektroniskt i P2 – we get a lot of special stuff that I wouldn't find myself probably. Then I search on the usual places I guess, like Soundcloud, Discogs and Beatport. It's all about taking the time to find the really interesting stuff.
Do you remember the first mix you ever made?! What was on it and who was it for?
Yes, it was recorded in the beginning of my DJ career, so 2008 or 2009. I may still have it on my Soundcloud I think, but it's hidden if I haven't deleted it since it's really not that great! [Laughs] Even if I'm a DJ that varies quite a lot in my sets, this was way too diverse, it was like I just picked all my favourite tracks at the moment and mixed them together without any thought, and well, the result wasn't brilliant. I don't remember which tracks are on it, and I think I just recorded it to make that first mixtape, you know.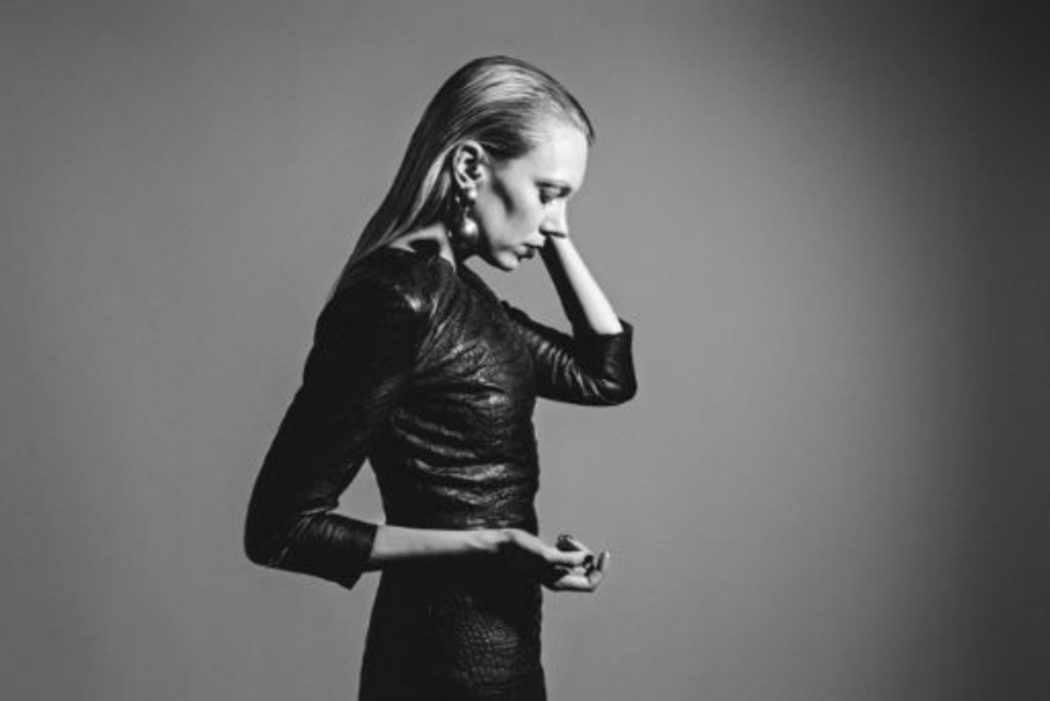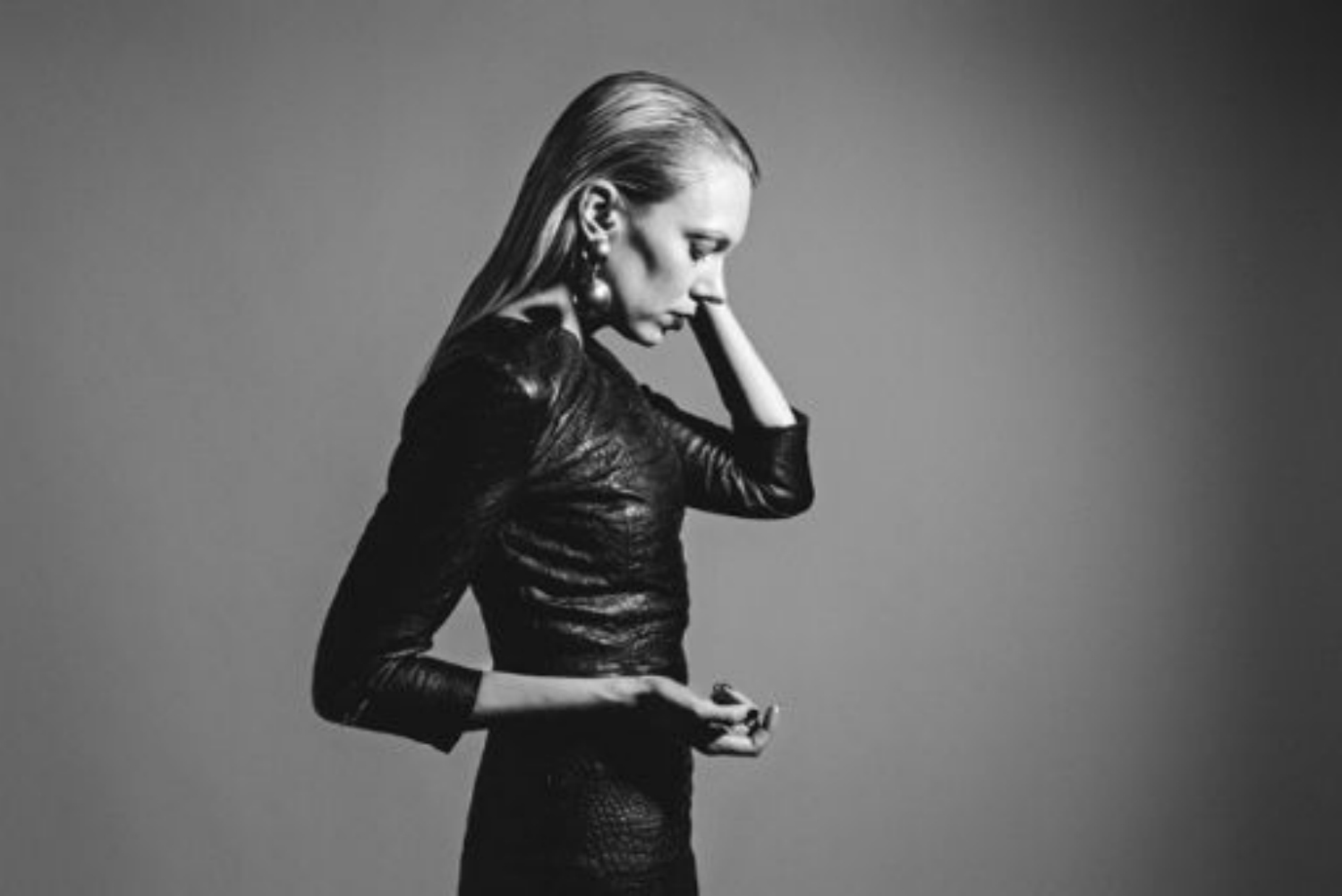 We're all about mixtapes here at the Nordic Playlist, so has anyone ever made a mixtape or a playlist for you? If so, can you remember what your favourite track on it was?
Oh yes, not a mixtape but a lot of mix CDs. I've always looked up a lot to my big brother because, well, he's the greatest, and he has always given me a lot of music tips. This was back when I still hadn't realised the essence of electronic music, I was into the hardcore scene and also listened a lot to post rock and indie and my brother used to give me mix CDs all the time with tracks he liked at the moment.
The track that I remember best is 'Motherfucker=Redeemer, Part 1' by Godspeed you! Black Emperor. One of many post rock bands he introduced me to, and this song is still one of my favourite songs ever.
The Nordic Playlist is all about discovering music from the Nordic countries through recommendation – so can you tell us about a Nordic artist or album that is particularly special, memorable, or has been really influential on you?
Since I really don't come from an electronic background, the move towards electronic music didn't come overnight. I really didn't get it in the beginning. But I think there are two Nordic electronic albums that made the transition easier though, and that was The Knife's Silent Shout and Röyksopp's The Understanding.
Can you tell us about some of the tracks that you've selected for your mix today and why you selected them, or what you like about them?
I wanted to make a mix suitable for the Nordic switch between autumn and winter. It's a quite difficult part of the year when it's getting colder, darker and many of us get a little depressed. Techno is usually quite dark in itself, but I also wanted to try and bring the cold and bitterness into the mix.
There are a lot of Swedish techno artists represented in the mix. Fjäder who just released her first EP on Dasha Rush's label Fullpanda. A track from Henrik Bergqvist's new EP on Swedish label Boss Musik (the best EP yet!), and an upcoming release on Break New Soil by my favourite producer/person Patrick Siech. And I also squeezed in one of the tracks from my EP, 'Fanflykt'. In short: A cold, Nordic technomix.
Which artists/DJs/excellent creative folks from Sweden would you highly recommend we check out?
There are so so many, but OK, here's a few of my house/techno favourites… In Malmö you find one of Sweden's best selectors, Kontra Musik owner Ulf Eriksson, he's a real super DJ. I would also highly recommend that you check out house producer Per Hammar and his new label Dirty Hands, the first release is awesome! Fjäder, who I've included in the mix, is a great techno producer and DJ who lives in Stockholm. In Norrköping you find Inter Gritty who runs the brilliant label Random Island and luckily also happens to be a brilliant DJ. And currently in Berlin, favourite gals Johanna Knutsson and La Fleur. For more experimental yet fantastic stuff I would say you should check out Klara Lewis and Roll the Dice.
And finally, what does the rest of the year hold for you? What are you most looking forward to, and what can you reveal of your upcoming plans?
Last weekend was really great I just have to say, and something I had looked forward to a lot. I did my first gig in Russia and combined that with a gig at the RBMA Weekender in Stockholm. A super weekend to say the least. In November I'm for instance gonna play in Gothenburg again, I really love playing there, usually a fun crowd to play for. This time I'm playing at a club called TRONIK at Röda sten – a really great venue I actually haven't played at before so I look forward to that of course.
Then I have some fun stuff planned for next year that unfortunately aren't official yet 😉 Otherwise right now, besides working with Elektroniskt I P2, I really hope I get to spend some time in the studio. Hopefully I will finish a track I'm working on before the year is over. Maybe release it as a little free Christmas gift. That's a great idea actually. Now I said it, therefore it has to be done.
www.soundcloud.com/sandra-mosh