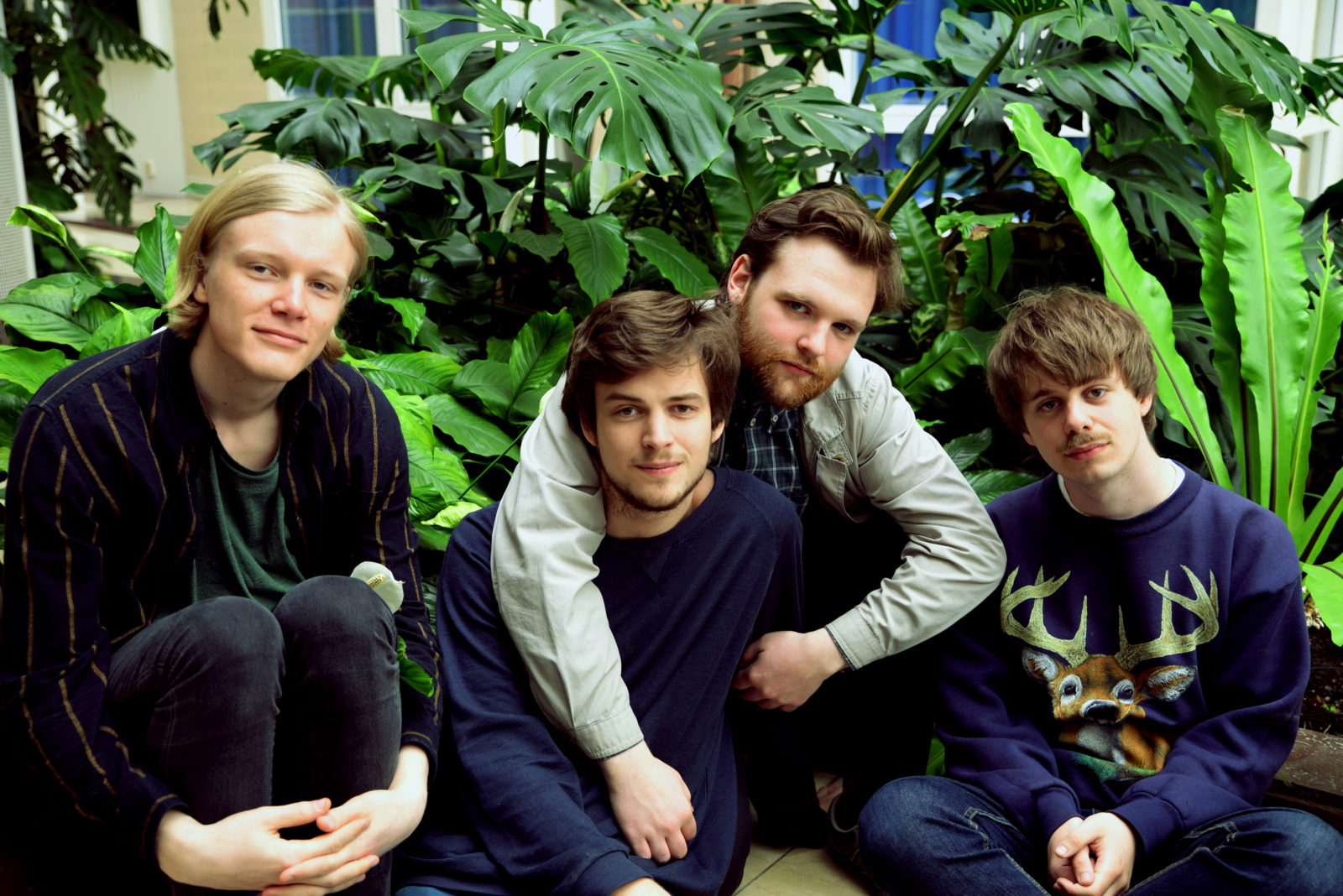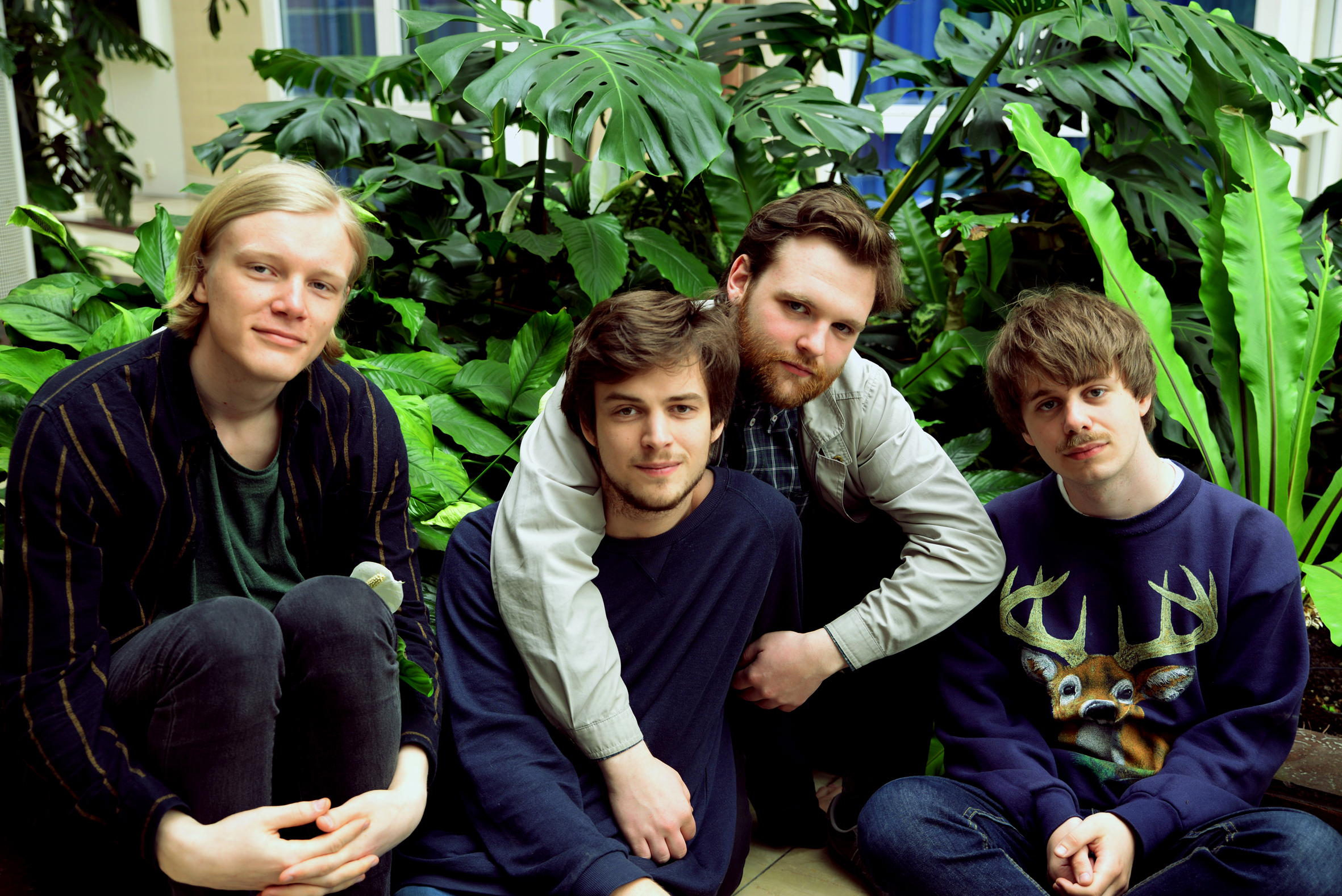 Apr 2015
We're not just talking about one DJ here, we've got four super exciting, super talented, emerging DJs involved in today's mix.
Composed of four creators from Trondheim, Rytmeklubben have been infiltrating the Norwegian scene with their energetic brand of floor filling mixes over the past few years. Their debut single 'Seen' is now fast approaching the 50,000 stream mark on SoundCloud, and the outfit were also awarded a prestigious prize ahead of one of their performances at by:Larm Festival, before heading out to play some of the most excitedly discussed shows of the event.
Individually, they're inventive and creative DJs, but together, they're an unstoppable force known for pouring energy and excitement into the pace and spirit of their mixes, as well as playing an important role in keeping the nightlife of Trondheim thriving. We tracked the band down to invite them to create a Nordic Playlist DJ Mix and fortunately for us, they said yes so tune in and check out our exclusive interview to get to know this prolific collective better!
Hello Rytmeklubben! Can we get you to introduce yourselves and the band to our friends that are tuning in?
Hey, thanks for having us! We're a group of producers from Norway, namely Hi Tom, Henrik The Artist, DJ Karaoke and TORJUS, who do music together! We have Rytmeklubben as a group/band where we make music and perform music together, and DJ together sometimes as well on our regular nights around Norway.
As you just mentioned, Rytmeklubben is the joining of forces of four DJs – so can you tell us a bit more about some of these other projects?
The thing about the projects that can sometimes seem confusing but beautiful at the same time is that they are quite different, but at the same time we feel there is an inevitable connection musically between us that just comes from the fact that we just do music and share music together. And we just have this social connection in the music that comes out in different ways in the various projects.
Hi Tom has been releasing some killer bootlegs lately, like his edit of Tinashe's 'All Hands On Deck' that was actually B-playlisted on NRK p3, but then taken down by SoundCloud (lol nooo whyy), and recently also his edit of Cassie's 'Me & You' that you can still get on free download (as long as it gets to live…)
Henrik The Artist is a pretty new project but he's already released this 'Heven' remix that you can go check on his Soundcloud, and just recently released the track 'Naked' on Ryan Hemsworth's Secret Songs label (s/o RyRy Canadian prince <3) Both DJ Karaoke and TORJUS have are about to release their first original tracks as well, so watch out! And catch Hi Tom at Kastellnatt and look out for Henrik The Artist EU tour this summer!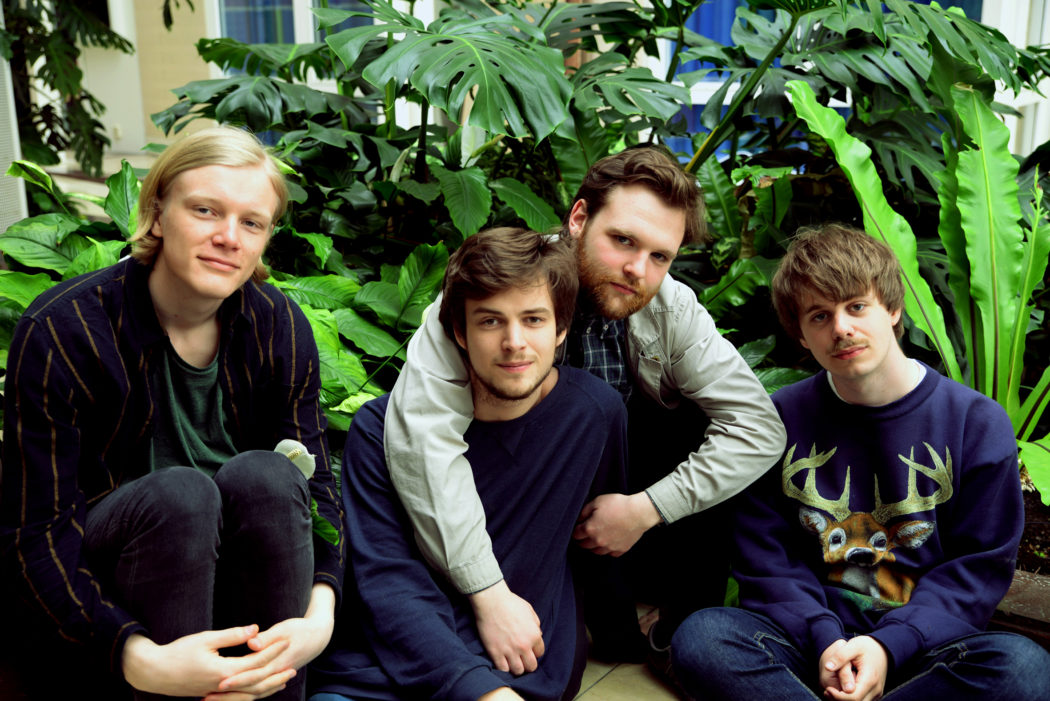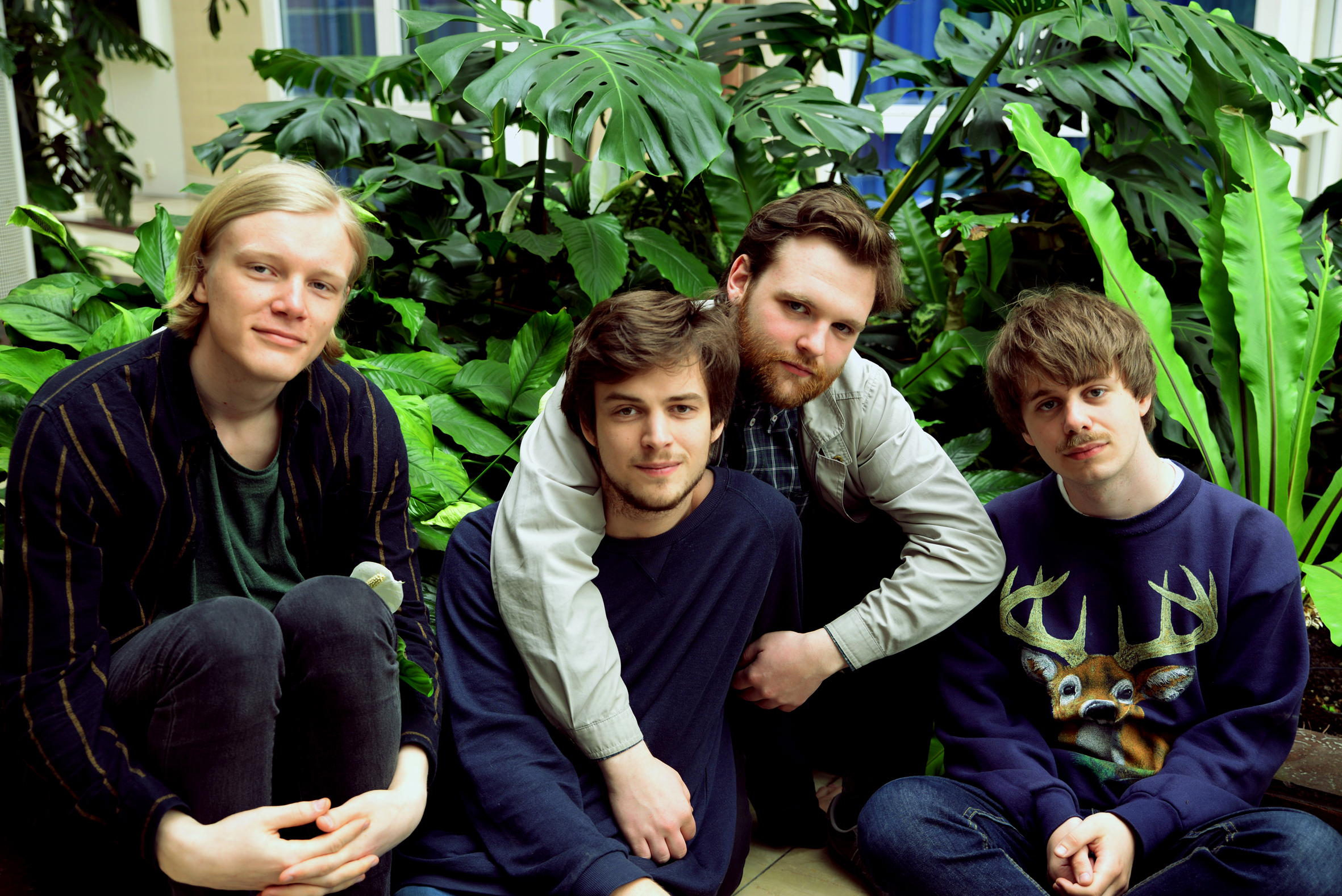 And how does the band dynamic work? How do you all work together?
It's an interesting one. It's kind of about just hanging out in the studio together for a really long time and then stuff comes out. We're learning to know each other and the dynamic all the time and it's a process.
Mainly we just try to have fun and be creative, but make sure that people get to work out their ideas and feel comfortable about that and not feel like people are, like, peeping over their shoulder being sceptical. It's like, if someone comes into your room where you're practicing your drums for a concert that's in like two months, and they go like "wtf u doing, this sounds like shit"… well that's how it's supposed to sound when you practice. The same rules kind of go when you're building an idea in the studio. It'll probably sound shit until the idea is 'done'.
You hail from Trondheim, where you also run a series of club nights – can you tell us a bit about the Trondheim scene, and where we should hang out over there?
We came up under the late legacy of SUPA, which was a legendary nightclub in the cellar of Brukbar, which was this small black cellar room with a wayyy too big Funktion One system inside, and it was AMAZING. I think that club and the people running nights there absolutely shaped us a lot and Rytmeklubben would never be the same without it. So big shout out to Raw Juice, Snap & Crackle, EmmTee and all the guys.
We used to go to a lot of the Raw Juice nights and they would bring in amazing DJs from around the world. We looked up to them big time, and now we're working very closely with them and they are our best friends. Finally we got to have our own night there as well, and we still do. The club doesn't exist anymore, but it's moved to another location, together with the soundsystem. It's called Brukbar/Blæst, and that's probably where you should hang out, eat sausage downstairs and go upstairs and dance on the weekends. Diskoteket is pretty good too, the Frekk & Freidig and Sidesprang nights are cool. I don't know if there is a 'scene' here, but there are a lot of good DJs!
We had a great time watching you perform at the recent by:Larm Festival! Can you tell us a bit more about the set up of your live shows?
Thanks! Our live shows are a bit different I guess, where we perform more like a 'band' setup, where three of us plays synths and keyboards, and one plays drums with his fingers on this drum pad (he's a prodigy, on some araabmuzik shit). We play (and we actually play too) different songs from all the solo projects, like we'll do one song from Hi Tom and then maybe one song that Henrik has produced, and then some of the Rytmeklubben official remixes and original tracks too.
We usually compare it to like a rap-group dynamic, like wu tang clan or whatever, where you play all kinds of stuff together. We have a lot of fun doing it and developing the live show, and it's at its best when we get to bring VideoKid along to do our visuals, like he did at (at least one) of the by:Larm gigs this year, he's amazing! Also big up Kimarius, our Yung Lighting Engineer prince!
We love a good mixtape here at the Nordic Playlist – are you guys fans of making mixtapes for people? And has anyone made one for you that was particularly memorable?
Ha, honestly we might be a bit young for the mixtape format at all. We love doing mixes like this one we've done for you, that's kind of like a mixtape but not so personal in terms of giving it to someone in particular I guess. But yes – big fan of mixtapes.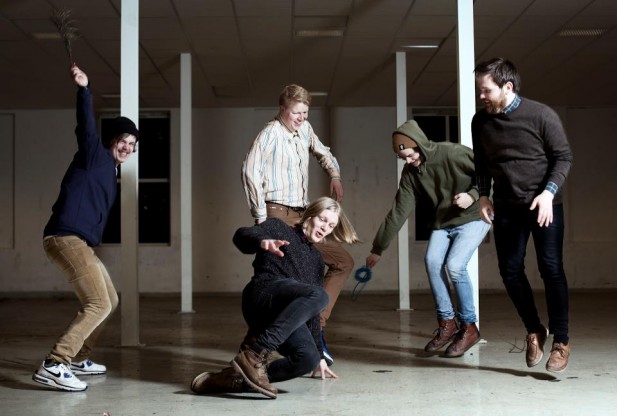 Can you tell us why you picked some of the tracks you selected for your Nordic DJ mix? What is it that you like about the songs and these particular artists?
This particular mix was quite the club mix. Made in one session and just trying to grasp the energy and feel of our club night! This Imaabs edit of the Norwegian producer Drippin's IDUNO collab with Neana is just really great, it's just a really interesting blend of influences from around the world and carries a great energy.
'Karidjia' by Doline is also just a really unique track and he's coming up with some really interesting tracks as well that feels new, but not like fresh, but new in a way that just makes sense instantly which is kind of nice.
Also have to bring out DJ Svani who brings the heat with her blend of Wiley's 'Eskimo' and Ciara's 'Goodies'. She's one to watch, one of our favourite new DJs in Norway right now pumping out great mixes, blends and edits.We have the pleasure of playing with her quite often and hope to keep that up! We also put in a lot of new (and some old) of our own tracks, like the classic 'All The Time' remix by Hi Tom, and some unreleased tracks by all of us. Try and spot them!
Is there a special Nordic artist or album that you feel has been influential on the music you make, or the way that you think about music?
There are probably many, and it will differ between us as we probably really listened to quite different stuff growing up. There are may special albums in the electronic and jazz scene out of Norway that might have had an early impact, but honestly being able to listen to so much different music from around the world now is probably shaping and re-shaping the way we make and think of music all the time, and that's a major inspiration.
Are there any new Norwegian DJs or artists that you recommend we keep a close eye on – or do you have any old favourites that we should check out?
Yes! From Norway there is Drippin, TCF, Hasta, DJ Svani, the 3000 TEXTURES crew, anything Raw Juice, Loveless, Snap & Crackle, Boska. Also please check out Kid Antoine from Denmark, Tove Agelii, Dinamarca, Scheele from Sweden too.
And finally, what do you have coming up and what are you most looking forward to?
We're releasing a new Rytmeklubben single and a single from each of the solo projects as well before the summer, so that's going to be great. Also looking forward to some releases from Henrik The Artist on Activia Benz, and the rest of the guys will also have some releases coming up too. Also always watch out for bootlegs! Because they might be taken down. Besides that we're looking forward to playing some festivals, have some really fun club nights in Oslo and Trondheim and hopefully be able to have an outside-studio during the summer, for obvious reasons.
www.soundcloud.com/rytmeklubben