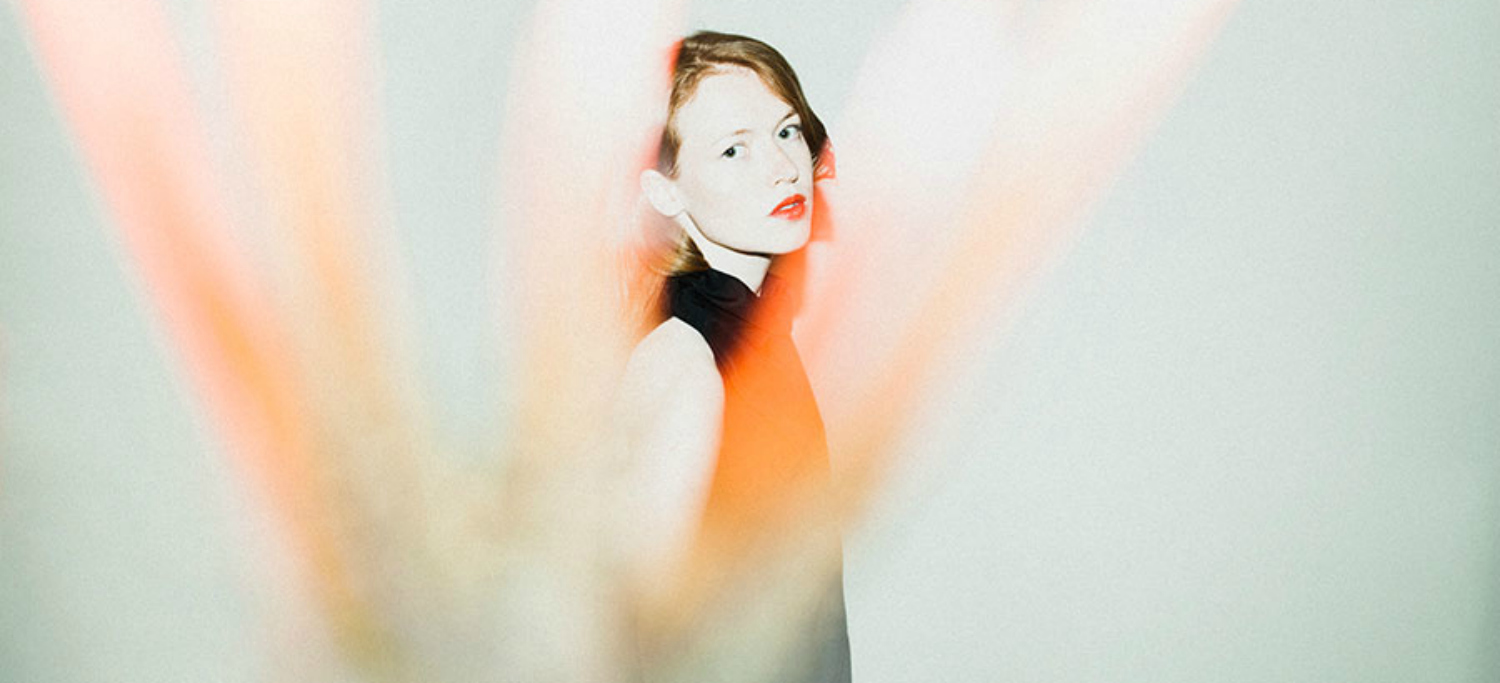 Aug 2014
Pieces of Juno – aka Kine Sandbæk Jensen – has expertly reworked songs from the likes of Lindstrøm and D E N A in recent months, adding her unique twist to each melody that she touches.
Spending the opening months of 2014 working on her music in LA, she returned to her native Norway in the spring and went on to release the stunning original track (and equally as stunning video) 'Saffron', a piece of work which has left us waiting with baited breath for more releases.
We invited Juno to make a Nordic DJ Mix in an attempt to find out more about the sounds that drive her and the ideas that she pours into her work. What she came back with is what she's labelled a 'cry-tape' – a mix which captures both the class and grit, the elegance and grime that lives in the music found sitting between Oslo and LA. And not only that, but with this mix, Juno also premieres a brand new remix of BANKS's track 'Begging For Thread'…
So scroll down to read an exclusive interview with Juno, and press play just above to hear her carefully crafted mix, made exclusively for the Nordic Playlist!
Do you remember the first mix you ever made? What was on it and who was it for? Does a minidisc mix count?
I made loads of mixes on minidiscs when I was a teenager. They were stuffed with Violent Femmes, PJ Harvey, Nick Cave, Placebo and some Tori Amos. I remember the cassettes came in emerald green, orange, dark red and purple colours. If that doesn't count: I made my very first digital mixtape in 2013! For Mitaminelab.com, a unique site with loads of great mixes and inspiring artwork! This will be my fifth mix in 8 months. Whoa, right?
Has anyone ever made a mixtape for you? If so, can you remember what your favourite track on it was?
Hmm. No, not yet. But I would like one very much. On a minidisc.
What's your method when you're putting a mix together, how do you decide what should go in there?
I like to put a lot of thought into my mixes. I want them to capture a feeling, be a "footprint" of my current environment and reflect what kind of music and feelings I'm experiencing. At the same time, I want them to be fun and unpredictable. It's really important for me to showcase female artists and producers too. I love to drop the occasional guilty pleasure too, and this mix has a couple. Wink, wink.
We completely fell in love with your track 'Saffron' when you released it earlier this year – can you tell us a bit about the story behind that track, and where it came from? And the video for that song is stunning too, who made that?
Wow, thank you. I rediscovered songwriting when I started producing instrumental music and 'Saffron' is a product of that new form of approach. Kristine Meling Enoksen, one of my best friends and my room mate (!), is the brain behind the video. The interesting thing though, is that it felt like the song and Kristine's images were made for each other even though they weren't meant for each other – if that makes sense. She experimented with the song together with her material and I cried when I saw the result (#crytape)
What are you working on at the minute, and do you have any more releases lined up?
Kristine and I are working on more music and videos! It's exciting cause my songs are now adapting to her images, this is a very new approach for me. My priority now is my own music but I also work with some songwriters and vocalists in Oslo and some in LA. And I've got a new remix coming up! Premiered here, in the Nordic Playlist crytape!
It seems like you've been travelling around a lot over the past year or so, have you had much time to make music while you've been moving around? Have the different settings been inspiring for you?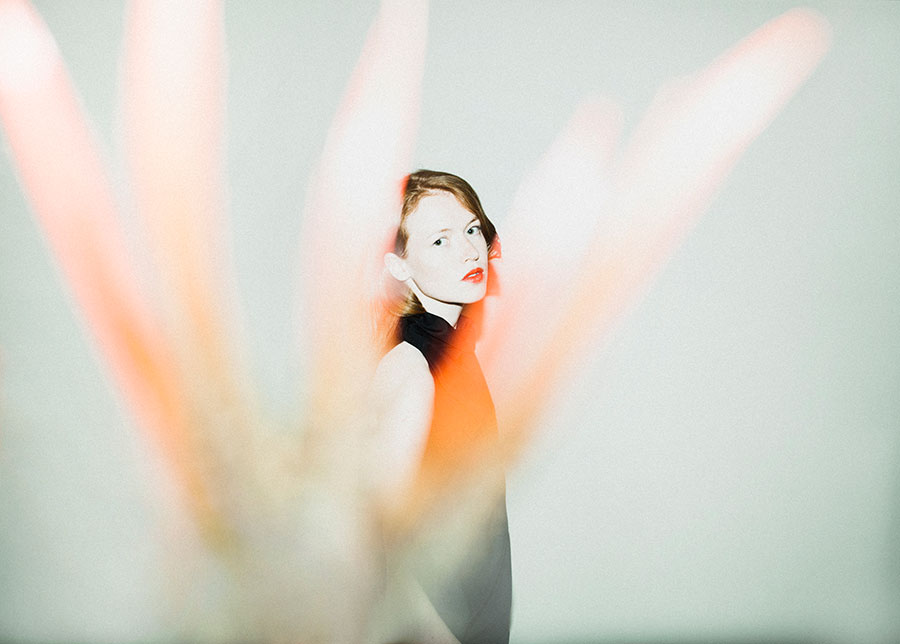 Yeah, I'm a vagabond for sure. I travelled a lot during my childhood, around the world and between divorced parents. That makes me kind of rootless, I guess. When I lived in LA the first three months of 2014, I worked solely with music. That was very inspiring and very productive. I worked with some fantastic artists and producers and I have so many beautiful memories from that time. Now it seems like I'm gonna stay in Oslo for a while, though. It's a very nice place to be at the moment, loads of talent, great people – and everything is walking distance.
You've made a 'cry-tape' as your Nordic Playlist mix – what's the idea behind a cry-tape? And how do you pick the tracks to include on them?
I made my first cry-tape when I was about to leave LA. It's okay to cry a little bit sometimes… I admire people who connect with their emotions, both the good ones and the bad. Let it out, let it go and listen to the cry-tape while you're at it.
The Nordic Playlist is all about discovering music from the Nordic countries through recommendation – so can you tell us about a Nordic artist/album that is particularly special, memorable, or has been particularly influential on you?
Anja Garbarek's Balloon Mood is a very experimental and truly unique jazz/pop/alternative record. My musician friend Ava and I used to go crazy in modern dance/freestyle/rolling on the floor/singing-screaming-sessions to this record when we were teenagers, drunk on my parent's old Baileys. Good times. Later, when I got my first part-time job in Oslo at a bakery, I served both Anja and her father Jan (I love his music too). They were always super nice.
Can you tell us about some of the tracks that you've used in your mix today and why you selected them/what you like about them?
The mix is pretty eclectic, it's LA meets Oslo! I love the club scene and the gritty sound from LA, it makes an interesting mix with the Norwegian orchestral, cold sound. I like to have a dramaturgy in the mix and I want it to be a landscape where nothing is predictable. It's a collection of songs that have influenced me the last couple of months – both in the club and in the studio. It's some tracks from friends of mine in Oslo, some of my own work, some of my fav club tunes right now and some surprises.
Which other artists/DJs/creative folks from Norway would you highly recommend we check out? Any old and new favourites?
There are so many… I'm obsessed with Eon Hood's music. They're friends of mine but haven't released anything yet. I've got one of their songs in the mix though! I'm also stoked about Anana's next single which drops on Wednesday 20th August! And I'm very stoked about Kuuk. They are the meanest rappers in Oslo rn. All of these artists are included in the mix! There's a lot of DJ crews run by girls in Oslo at the moment and that's awesome.
I can really feel that something is changing in the club scene and that more women are claiming their spot behind the decks – it's about time! We're not there yet though, but it's heading in the right direction and that makes me very excited. I run a monthly club night together with my own crew KOSO, a collective of 20 women that works in all kinds of creative fields. Artists, DJs, musicians, actors, dancers, film-makers, writers and even a couple of psychiatrists. We run an online journal where we write about our own work and other creatives that we run into – check it >> kososuru.com
And finally, what does the rest of the year hold for you? What are you most looking forward to, and what can you reveal of your plans?
I look forward to releasing new music with Kristine's images! I'm also stoked about a project that's about to start with a very talented fashion designer, Karoline Bakken Lund, and dancer, Alma Bø. I'm all about exploring new ways of making music right now and especially with people from different creative fields than mine.
I'm very excited about building together with KOSO in Oslo. I didn't know that I had it in me to be a producer until a couple of years ago and I think that's the same for a lot of girls. Producers and DJs are predominately male and I think that keeps a lot of young girls from seeking these positions in music. This is at least my experience. Through KOSO and my network, I want to reach out to girls, and especially teenagers, and give them creative space to realise and release their potential, both in music and in other creative fields. My dream is to get a physical space for this project next year. That's something I'm really looking forward to putting into action in 2015.
www.soundcloud.com/piecesofjuno