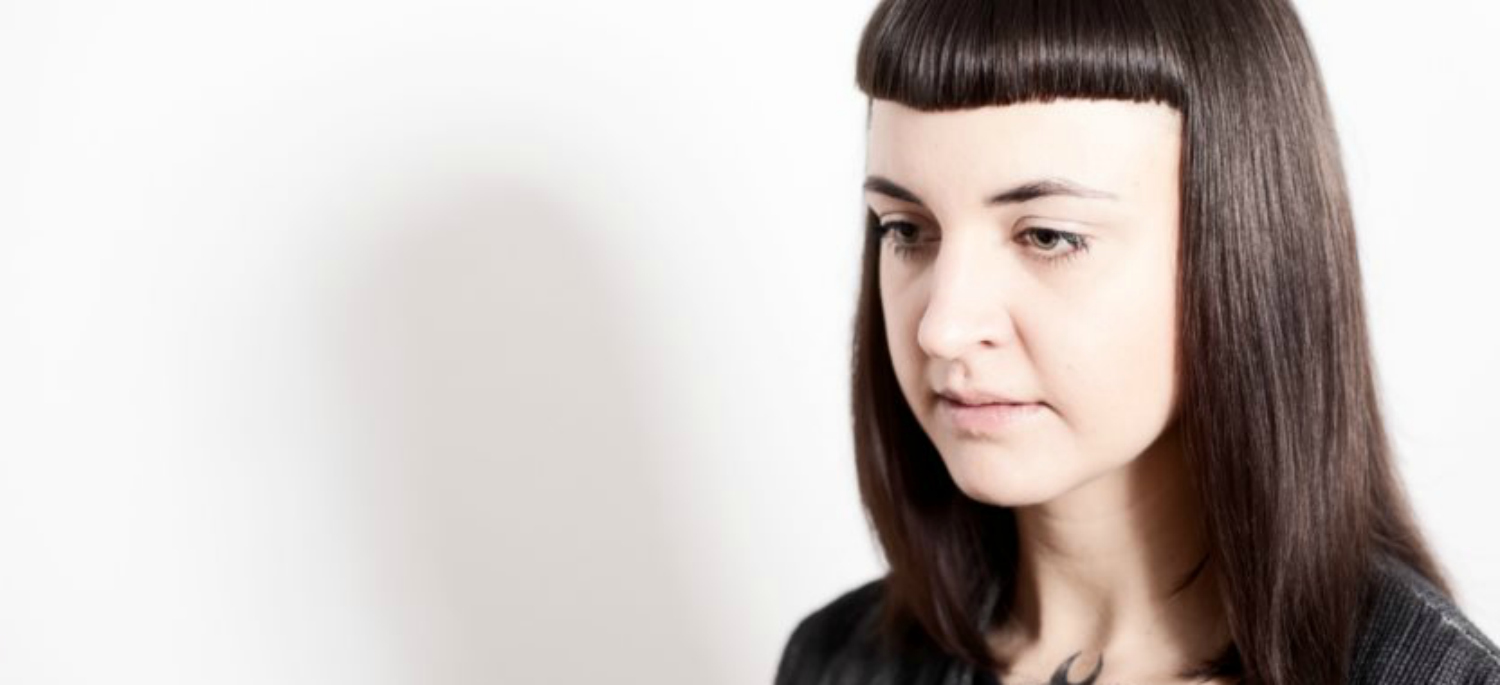 Jun 2014
An extraordinarily talented artist and a DJ of impeccable taste, Swedish native Johanna Knutsson lives and breathes her craft.
Now based in Berlin, she can be found unleashing her carefully crafted sets in clubs and at festivals throughout Europe and the Nordic region.
For the past six years, Johanna has been releasing records, creating labels, hosting radio shows and taking her eclectic live sets to stages far and wide. Her pure and sincere love for music is the driving force between all that this artist creates, and performances in Berlin, Stockholm and at Sonar this year have been perfect settings for Johanna to unleash her inspired and intuitive mixes upon avid audiences.
Read on to find out more about Johanna and the music that inspires her in our interview, and click 'play' just above to tune in to her exclusively crafted Nordic DJ Mix!
Do you remember the first mix you ever made?! What was it for, and who was on it?
Haha, yes, it was a mix for 2 guys in Malmö 2007 I think. They had a blog where local acts made mixes for them. I remember that I Googled my way to figure out what a mixtape was, and how to make one… Since I was so happy that someone enjoyed my taste in music, I went and bought 2 cdj100 and a crappy pioneer mixer (which I had wanted to do anyway but had never got round to it) just to be able to make this mixtape. If I remember it correctly the mixing was absolutely horrible (cringing) but the track list was great! After that I started practising in my bedroom and actually the 2nd I made I'm still happy with!
Has anyone ever made a mixtape or a playlist for you? If so, can you remember what your favourite track on it was?
Well, not for me personally, but I remember a few mixtapes that my friend Daniel Stahre used to send over to me in the beginning when I was falling madly in love with techno. I remember this one track that I absolutely couldn't stop listening to, called 'Old Song' by Max Mohr. That is still my all time favourite track really, and 2 years ago I finally stumbled upon the vinyl in a used-record store.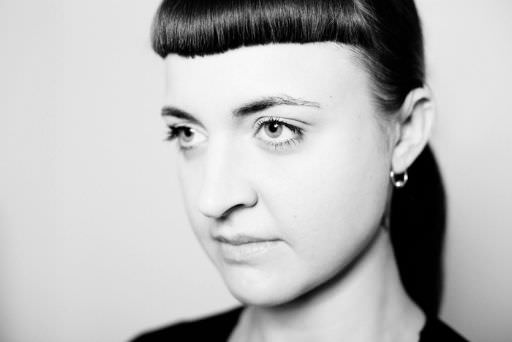 You'll be playing in Switzerland, Sweden and at the iconic Panorama Bar in Berlin in coming months – what do you like most about the live setting, and what do you aspire to achieve in your live performances?
Well, it's complicated to talk about because it's sometimes different from set to set. THAT on the other hand is exactly what I like about DJing, the emotional fucking rollercoaster one is on while sharing ones feelings through records in front of an audience. I take it extremely personally when people both enjoy or dislike my music (even if I just pick out the records and don't make the actual music on them). I can't just shake it off and move on if there's been a party where the vibe didn't turn out the way I planned it to. I don't play the same records/set every show since I have time in the weeks to repack and add records to my record-bag, so when my plan for the night doesn't go through I get really disappointed.
On the other hand, having great shows (which usually is the case to be honest) makes me honestly high on life! It is the BEST feeling in the world to make so many people happy and dancing all at once. You start playing, you get in the groove and when you look up after a nervous while and get the feedback from the dancers and it's just right, you're like: "yes, exactly! We understand each other!" Such a cliché but it gets me every time. That's what I like about it, it doesn't matter how many hours I spent preparing because it really has do to with people coming together and working as one big organism.
Are we right in saying that Berlin has been your home since you've been working as a DJ? What is it about the city that inspires you to make music? And how involved do you feel you are in the Swedish DJ circuit now?
Yes, that's correct. It used to be all the clubs, especially Berghain/Panorama bar. Now it's more the lifestyle I live here, being able to have time to listen to music, making music, being on an agency, going record shopping, working out, meeting other musicians. I guess also just being able to DJ is inspiring me, because I wouldn't be able to be a DJ anywhere else without a normal day-job taking up all time and energy.
You seem to have travelled a lot with your DJ work, so where are some of the most memorable places/events that you've visited and performed?
So far I haven't been disappointed with a single place I've travelled to actually, and my all-time favourite is my residency in Stockholm, Berns Club 2.3:51. The most beautiful place I've played at was Gagnef-festival in north of Sweden, it's such a intimate tiny place in the middle of the forest. It was also very special for me to go to France for the first time last year and play at Le Rafiot, which is a boat in the middle of Strasbourg. Oh and Moscow, that was really different as well!
Can you tell us a bit about your label Zodiac 44? Why did you decide to create it, and what do you enjoy the most about being able to release other peoples' music?
I started ZODIAC 44 with my good friend Lucas Hunter, who is the label owner of Klasse Recordings. We are focusing on analog, distorted (doesn't have to be dance) and messy music. So far it has been very successful, and we have 3 strong releases out. It's a bit special since there will only be 12 releases altogether, one for each sign. Hopefully the artists will feel special as well.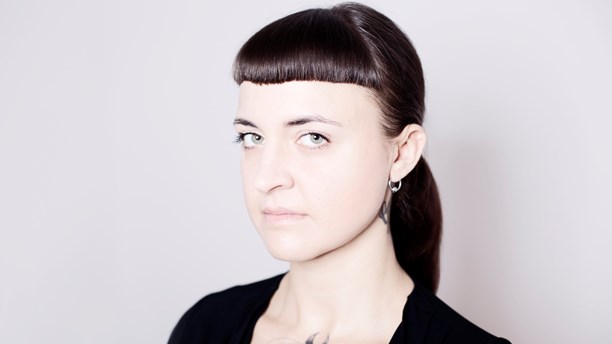 And can you tell us where we can hear you on the radio?! Where do you find the new music that you play on your shows?
You can hear me every 3rd Friday of the month in Musikguiden P3. I spend a lot of time in record stores and on Discogs (bye bye money) and decks.de. Oh, I also receive great promos! Most DJs complain about getting too many promos, but I love it. Maybe I just get the good ones!
Can you tell us about some of the tracks that you've used in your mix today and why you selected them?
Because these tracks make me really happy, make me feel cool and that's exactly how I want people to feel when they hear this mix. I practised a little on my 3 decks-at-the-same-time-mixing here as well, I haven't played like that for a very long time but 3 Technics instead of 2 is much more fun I've noticed (thank you Rivet)! The mix describes my sound very well: is it house? Is it techno?
The Nordic Playlist is all about discovering music from the Nordic countries through recommendation – so can you tell us about a Nordic artist/album that is particularly special, or has been particularly influential on you?
Look up the artists on my tracklist, they're mostly Nordic actually!
Which artists/DJs from Sweden would you recommend we tune into? Any old and new favourites?
Whaaa, there are so many! I'm just goonna go ahead and mention the ones I've actually seen myself, but I know there are so many more (so many!) that are super talented.
Live acts: Lemieux (Maya Lourenco), Dorisburg Dungeon Acid Hans Berg
DJs: Nadja Chatti, Jin Mustafa, Philippa Pacho, Anjel Tawaifi, Johanna Schneider, Staffan Lindberg, Pjotr Tobias, Gullberg, Henrik Bergkvist, Arkajo, Jonas Asp, Daniel Stahre, Fabian Bruhn, Sankt Göra.
Producers: Lemieux, Sandra Mosh, Towlie Fjä Der, Rivet Sev Dah, MRSK, Kalawila Cazuma… Ugh stomach hurts now, I'm sure I forgot someone… I have the worse memory ever (whoever I forgot, don't hate me)!
And finally, what does the rest of the year hold for you? What are you most looking forward to, and what can you reveal of your plans for 2014?
The closest big thing is that I'm playing at VOLT festival on the 7th and if the rumour is true, I'm closing the whole thing! I've been waiting forever to sit in the studio again with my superbuddy Hans Berg who just today moved back to Berlin from New York. I am happy to reveal that he and I are starting our own little label to release our music on during the summer. Travelling to Sonar and to Fusion for inspiration/dancing, I'm invited to DJ with my biggest inspiration Eli Verveine in her hometown Zürich in July and then of course I look forward to my Panorama Bar gig 23rd. 2014 has been more than good to me.
www.facebook.com/johannaknutssonmusic