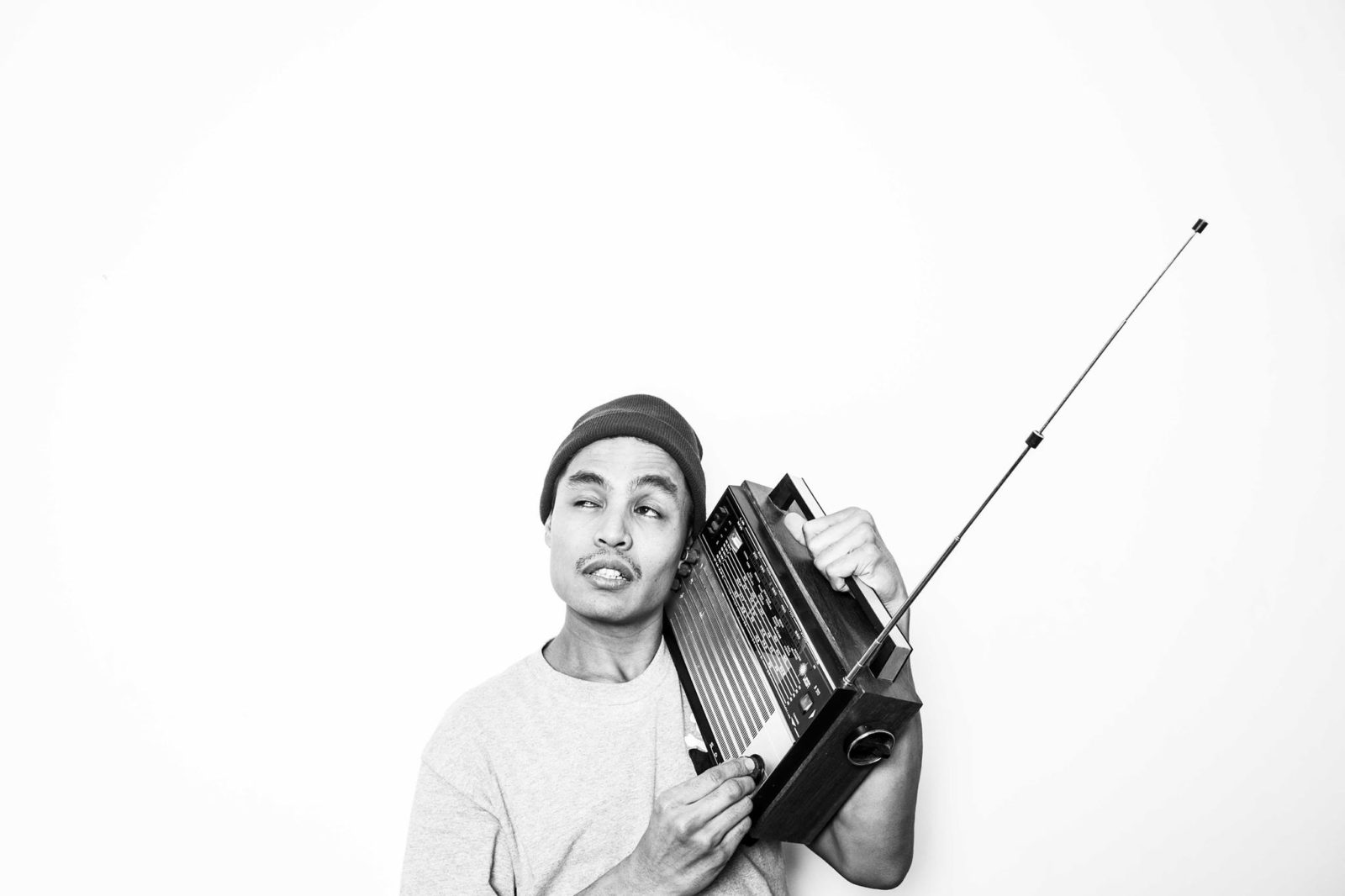 Jun 2014
The Icelandic producer has been DJing and creating music since the late 90s, and through a number of collaborations and celebrated live performances, has grown to become one of the most important names in the Icelandic electronic scene.
He released his second solo album back in 2011 – a seamless record named Halftime (Möller Records) – and has recently revealed a handful of new tracks which show off some of his most engaging work to date. And it's not only the electronic scene that Introbeats plays a part in, he's also had a role in crafting the current Icelandic hip hop scene through his involvement with Forgotten Lores, as well as making tracks and beats for some of Iceland's most prominent hip hop artists.
Preparing for a performance at the first ever Secret Solstice Festival, we invited the outstandingly creative Introbeats to make a 60 minute mix of some of his favourite tunes. Listen to his Nordic DJ Mix just above, and scroll down to read an exclusive interview where we find out more about his passion for music, and which other Icelandic DJs he recommends we check out.
Do you remember the first mix you ever made?! What was it for, and who was on it?
Yes, I was around 15-16 when I made my first mixtape, and it was actually a tape, both sides. One side had some classic mid 90's hip-hop like gangstaar, mobb deep, all that N.Y.C sound, and the other side was more like hip-hop mash-up breaks, AV8 kind of stuff.
What would you say are the best things about being involved in Iceland's DJ circuit?
Not sure, we all know each other from around the way, so I guess the best thing is that even though there are so many of us DJing, it's always just all love and no beef even though we all want to book at the same spots.
You performed with DJ Yamaho – who recently made a mix for the Nordic Playlist – at Sonar Reykjavík in February, recorded the song 'Release Me' together and both performed in London just a few weeks back. Can you tell us more about the collaboration between the two of you, and how you work together?
I've known DJ Yamaho since I was around 12 years old, and we've been bumping into each other now and then for the past 20 something years, so when I was making the beat and I sent it to her, it just came together, and much better then I think us both thought it would. Since then we have been doing some b2b DJ sets and performing few times in Iceland, and last in London earlier this month. We are working on some new material but in no hurry… but soon!
You are going to play at Iceland's Secret Solstice Festival – what can we expect from your performance there? And what are your hopes for the first edtition of this festival?
Well I will play some new unheard tunes among some older tunes from my old live set – plus another guest singer, Bragi from the band Johnny and the Rest, one the best male singers in Iceland in my opinion, we recently did a track we will perform and the festival. Secret Solstice is not a hoax, it's here to stay!
You seem to be a big fan of the Icelandic skateboard scene, we've been checking out your Ready To Pop website… what draws you to this particular scene and what does it mean to you?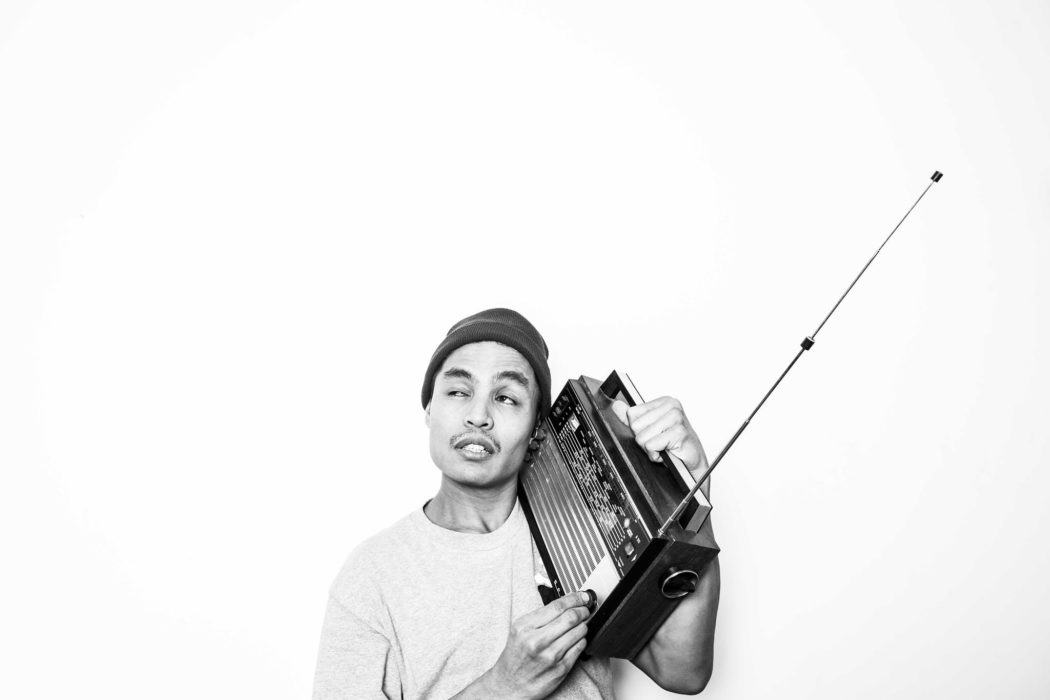 Skateboarding means everything to me. It brought me out of my hood, down town where I got introduced to urban culture, skate, snowboarding, hip hop, rock, graffiti – and to where I stand now, still rolling on my board, DJing, making beats and eating. Can't forget about eating!
We absolutely loved your recent tracks 'Lucky Pandas' and 'What Is It' featuring Sunna Margrét – what's the idea behind your latest collection of tracks, and should we expect a new album soon?!
'Lucky Pandas' got the name from the record store that I go crate digging in which is called Lucky Records, plus around that time, my girlfriend was traveling in China and had just been sending pictures of pandas so I guess that ended up as 'Lucky Pandas'.
'What It Is' is actually over 1 or 2 years old. I've know Sunna for few years now, and we always talked about making music – one day she dropped by, wrote and recorded the track, and then it kinda got lost in between other projects. That style of music wasn't planned at all, it kinda came about by itself, but I guess I could never make another one close to that style. Shit happens, and sometimes, the shit is good. Not planning on any album release – just trying to get my music out there but it's hard, when every day there are new tracks made, released… so it's hard to stand out I think, but I hope I do in someway.
Can you tell us about some of the tracks that you've used in your mix today and why you selected them?
Well, I found out that always when I plan mixes, I tend to fuck them up, so I just try to select tracks on the fly. But most of the time I play tunes I think have some original element in them, elements that make me want to make more music.
The Nordic Playlist is all about discovering music from the Nordic countries through recommendation – so can you tell us about a Nordic artist/album that is particularly special, or has been particularly influential on you?
There are so many great musicians in Iceland that is hard to choose one, but the past half year, I've been bumping a lot tunes by Viktor Birgiss. He's a young, super talented producer/DJ and one of the founders of the Icelandic label Lagaffe Tales which has been releasing a lot of great house music. Better check 'em out!
Which other artists/DJs from Iceland would you recommend we tune in to?
My number one favourite DJ, DJ Kári. No one can fuck with his sets, He has been doing his thing since before I got hair on balls, and has never stopped! Works a full day time job, but cranks out 3-4 DJ sets every weekend, and then he goes home and plays some more, just 'cause he loves to do it so much. And he can rock any crowd, any style of music and mix them all together!
And finally, what does the rest of the year hold for you?
My plans are just to make no plans, this year so far has been super good to me and I hope it will keep on going that way.
www.facebook.com/IntrobeatsProductions