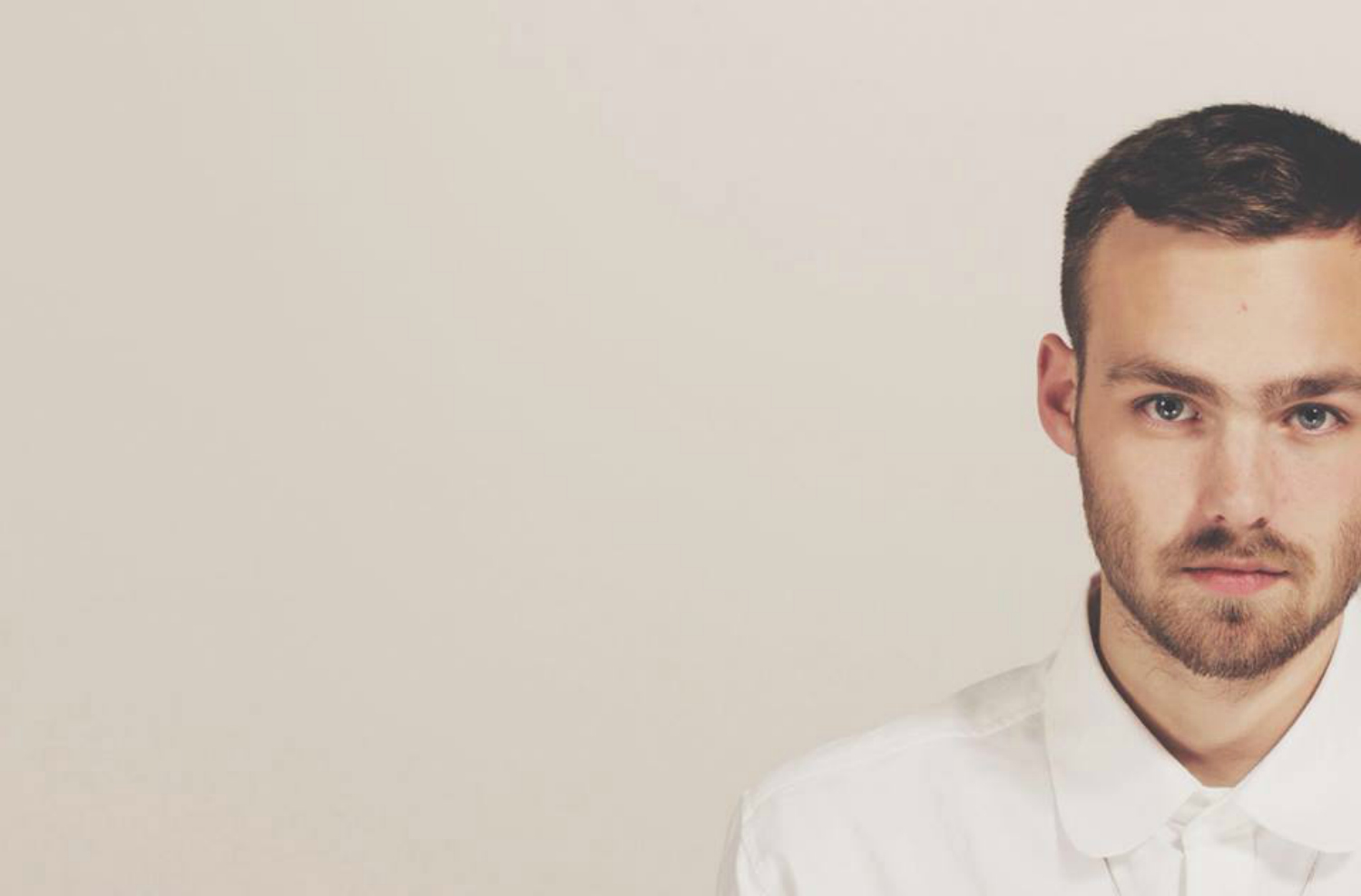 Jan 2015
ELOQ – also known as August Fenger Janson – has cut his teeth remixing the likes of Little Dragon, Future, Miguel and most recently, the mind-blowing Swedish/Danish pop fusion found on the track 'One More' by Elliphant featuring MØ.
He doesn't stop there either, as in the live arena, ELOQ already holds the accolade of having opened up for Major Lazer as well as performing at Roskilde Festival and Sónar Stockholm.
Before heading to the US in late January/early February to create some music on the other side of the pond, we caught up with the rising Copenhagen DJ to find out a bit more about the method behind his music making, and to invite ELOQ to make a Nordic DJ Mix for the Nordic Playlist. So tune in to hear what he's created, and scroll down to get to know him a little better in our exclusive interview.
Can you tell us a bit about the music scene that you come from in Copenhagen? It seems to be a great place to be a DJ, with loads of inspiring artists and creative people living and working there…
It is a very cool place to live if you are interested in music and clubbing, yes! Copenhagen and Denmark, apart from our Scandinavian relatives, don't have the strict laws around alcohol and clubbing. So Danish people really love to go out and get really drunk and dance and go to sleep at 8 in the morning. That makes for a very big market in the clubbing scene. But it also means we have almost too many clubs and DJs in Copenhagen. People don't really get to stick to a sound or genre for very long because of the overexposure of clubs and DJs. But still, I don't complain, I love to just play every weekend in my hometown and places are always full of happy people who love to party and dance…!
And we've heard that you're heading to the States in the very near future! What should people expect from an Eloq live performance?
Yes! I can't wait to get to LA. I have so many Internet producer friends that I've only talked to online, it's gonna be so fun to meet up IRL and make music and hang out. For my live performance, I really can't say because I really don't have an idea of it yet [laughs]. But I'm planning – along with my next EP – to make a live show that I'm comfortable with playing. All these years of DJing has gotten me too used to just doing that.
You rounded off 2014 with an excellent remix of Elliphant and MØ's track 'One More' – what do you look for in a track to remix? Do you think there's a winning recipe for how you remix tracks?
Good vocals, definitively! I usually approach a remix as if I was gonna produce it from scratch with the vocals. I like to give my own take on how the track should sound! That's why I'm very comfortable with remixing vocal tracks. Instrumental tracks are fun as well because it's a challenge – to take the essence of the melodies in the track and build a whole new one around it.
And what can we expect from you in 2015? Any new releases planned?
I have my own EP almost finished up. Very cool features on it! And my band/group AV AV AV are gonna release our debut EP and hopefully a full length in fall. Besides that, I'm punching out small single tracks everywhere all the time. I collaborate with so many people and love to do so. But there's suddenly a lot of tracks lying around that don't shape an EP or album. So free releases are the way to go! Collabs with Vespertown, Qrion, Kid Antoine, Lockah, R3LL and Douchka is what's going on right now
As you might have noticed, we love mixtapes here at the Nordic Playlist – what was the very first playlist or mixtape you ever made? 
I think it was for a Danish monthly thing called Mixtape Mondays! It was in 2011 I think. Back then, me and a lot of other producers were very much into the whole warp/brainfeeder/post-dilla sound. So I remember it was filled with really cool "beats" mixed with some old J Dilla cuts and some Raymond Scott jingles…! Raymond Scott is this crazy composer who was one of the electronic pioneers back in the early 50/60's. He made a 3 LP full of used and unused jingles, all made with his own modular synths and crazy tape loop stuff… lots of crazy stuff! But really on point when you listen to the sound of today's electronic music!
And has anyone ever made a mixtape or a playlist for you? If so, can you remember what your favourite track on it was?
Not very many! I remember a long time ago, my leisure-time teacher, who also taught me to use the MPC when I was very young, she gave me a mix of old school hip hop from the 80s ! I was very much into that when I was young. The favourite track would definitely be Funky Four Plus One 'Thats The Joint' – mostly because I loved the backing beat, which was a re-recording of A Taste Of Honey's 'Rescue Me'. I would years later find out that George Duke produced it and he has always been one of my biggest inspirations and favourite producers/artists. Funny how I somehow stuck to that sound, even in my youngest years!
Can you tell us about some of the tracks that you've included in your mix today and why you selected them? 
Being a DJ, every time I make a mixtape it's always very "clubby" – so this time I decided to make a really mellow mix of tunes that I love to listen to but never get to play out! Not very eccentric mixing, just a collection of tracks that I love very much…!
Is there a Nordic artist or album that is particularly special, memorable, or has been really influential on you?
A bunch! All albums by all these [laughs]: Røyksopp, Trentemøller, Oskar Linnros, Daniel Adams Ray. And for newer acts, I look to Cashmere Cat and Lido from Norway. They have a very distinct sound that I am very much in love with.
Which artists / musicians / creative folks from Denmark would you highly recommend we check out?
Heres a good list that everyone should check up on: UNKWON, Kid Antoine, Sekuoia, Kwamie Liv, ANYA, Saint Cava, Louis Rustum and the whole HUKAOS crew!
And as the New Year gets under way, what are you most looking forward to? Do you have any New Year's resolutions that you'll be trying to stick to?!
Everything! Its' gonna be a fun year I think. My resolution would be to appreciate every second of life! I get to experience so many amazing things with my music, standing on grand stages, exploring the world and meeting people. It should never be taken for granted or become "regular" – because its amazing!!!
Main photo by Theis Mortensen.