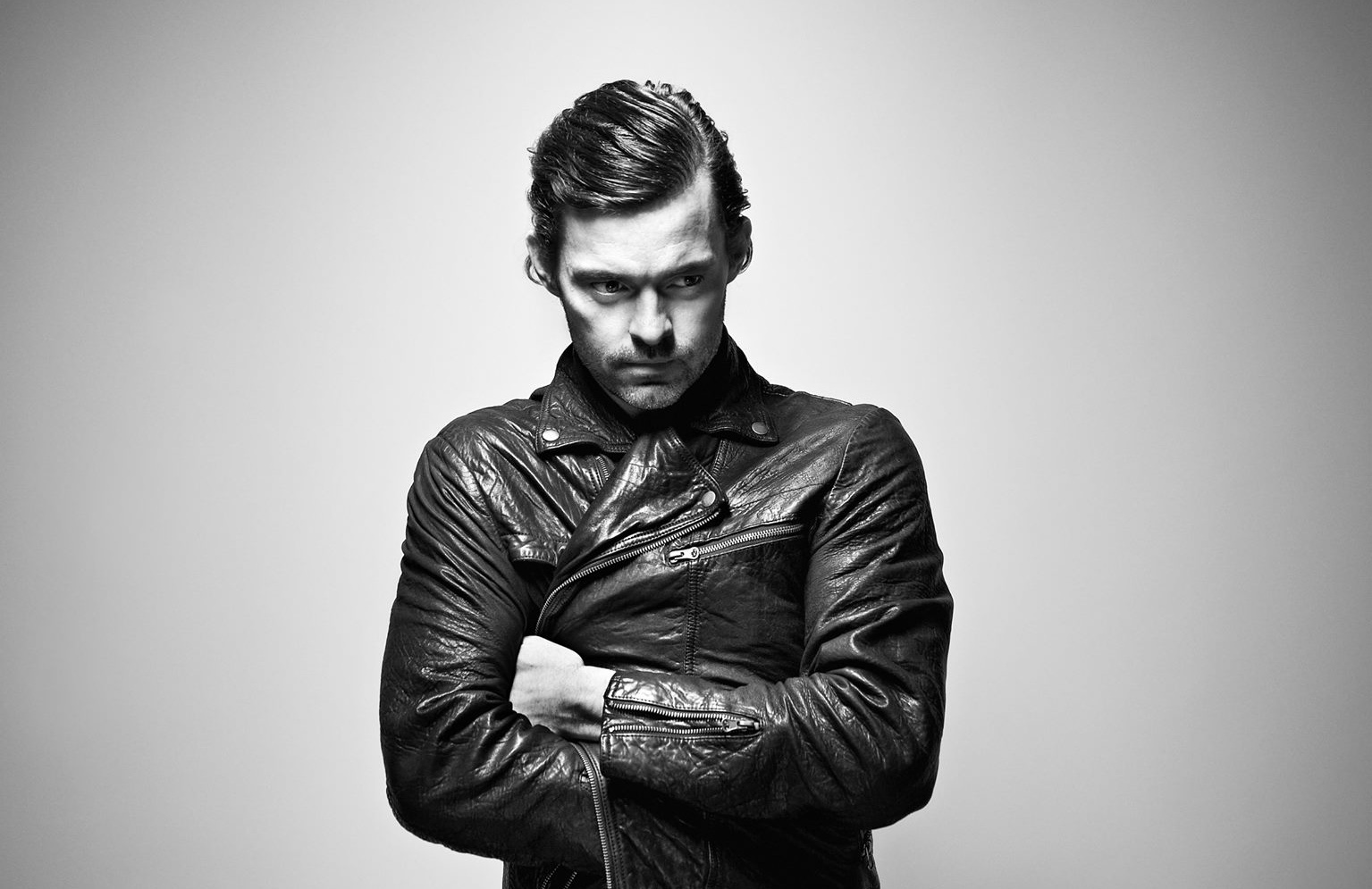 Feb 2015
Renowned for his unmissable Blue Lagoon parties as well as being a member of Gluteus Maximus alongside fellow music maker President Bongo, Margeir is a towering figure in the Icelandic electronic scene, and this mixtape goes a long way to proving why.
Margeir provided the riotous closing set of the 2015 edition Sónar Reykjavík festival and is currently gearing up to make another Sónar appearance – this time in Copenhagen!
While rousing the crowds in the car park of Harpa, Margeir was recording everything that went down so that those who weren't lucky enough to attend the show would be able to hear exactly what Margeir brought to the Sónar party. For an unmissable taste of what this adored DJ does best, tune in to his live set from Sónar right here at the Nordic Playlist, and scroll down to find out more about the man behind the decks.
As you might have noticed, we're really into mixtapes here at the Nordic Playlist – so do you remember the first playlist or mixtape you ever made? 
I started doing mixtapes very early. I was a little boy basically, around 10 years old. I recorded music from the radio and sliced it together on a tape. So my first mixtape was for sure full of cheesy 80s music… Wham!, Visage, Prince, OMD, INXS and Human League to name a few.
And has anyone ever made a mixtape or a playlist for you?
No, no one has 🙁 But here's a hint if someone is going to do it… please put on it… 'Love Is A Hurting Thing' by Gloria Ann Taylor.
You're fresh from performing at Sónar Reykjavík, and have just been announced to play at Sónar in Copenhagen on the 13th March – which artists are you most looking forward to seeing there?
Actually I'm so much looking forward to seeing many of my friends who are also performing there, and all the dancing Copenhagen hipsters … but if I am forced to choose only one act, I guess I'm most excited to see Âme live. I really enjoy their sophisticated productions and I have never seen them live before.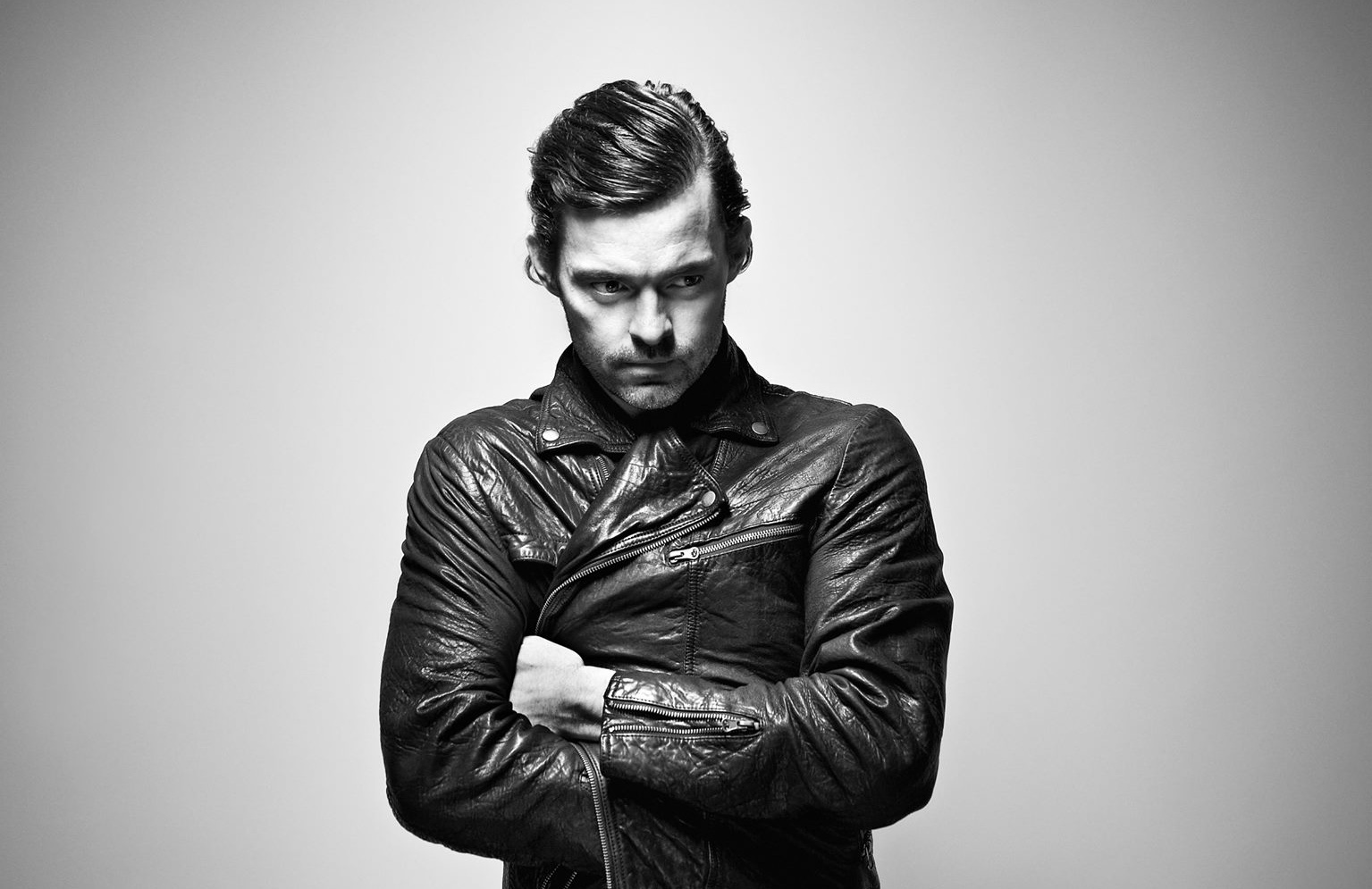 As well as your solo DJ work, you're also a part of Gluteus Maximus and and we've heard that there's a new release lined up via Radio Bongo! Can you tell us a bit more about that?
Yes, next vinyl release is coming up in March which includes a previously unreleased Gluteus Maximus remix of Sísý Ey's hit single 'Ain't Got Nobody'. The other side features our very own track 'Kid', featuring the magnificent vocals of JAW from dOP. It will be available for pre-order very soon through Kompakt.
Your mix today is a live recording of your set at Sónar Reykjavík, so which tracks did you play and why did you pick these particular songs?
Here's the track list:
Levon Vincent – Phantom Power
DJ Sprinkles – Grand Central Part 1 (Motor City Drum Ensamble Remix Dub)
Oracy – Family Day
Steve Lawler – House Record
We Papa Girl Rappers – It's Like That
LFO – LFO Mijo – Working Late
Soundhack – Untitled D1
Ian O'Donovan – Foehn
Distant Echoes – Road
Jimmy Edgar – Strike
Floorplan – Chord Principle
DJ Deeon – Yo Mouf
Mathew Jonsson – Typerope
Dan Hartman – Vertigo / Relight My Fire
This was the last show of the Sónar Reykjavík festival so I decided to try to end it with a bang! Also the DJ before me was playing the hardest techno I've heard in a long while, so there was not really an option for an easy listening set.
I guess there's a good reason for the selection of each track. For example… I put Jimmy Edgar in there as he missed his flight and therefore his show for this year's edition of Sónar Reykjavík. Also, in the middle of the set there's a tribute to Mark Bell of LFO who has a strong connection to Icy land and he was also one of the headliners for the first edition of Sonar Reykjavik. He sadly passed away recently. A true pioneer of electronic music.
And on that very subject, how did your set at Sonar Reykjavík go? And did you manage to catch any other performances while you were there?
Great atmosphere at a great festival! Just look at the video! It was so great to be able to play for all those amazing people. One of the best crowds I've played for in a long time and they seemed to enjoy what I was doing so I'm pretty happy to be able to share my set with them. I saw some really nice actsm but my favourite act of the festival was DJ Flugvél og geimskip. Hands down!
We're all about Nordic music at the Nordic Playlist, so is there a Nordic artist or album that is particularly special, memorable, or has been really influential on you?
The first three mind blowing Nordic tracks or albums that come to mind are Björk's Homogenic, OAR003-B (one of the best electronic dance tracks of this century) by the secret Swedish producer Oni Ahyun (who some say is Olaf from The Knife) and almost any song by the great Danes in Laid Back. Sorry Norway and Finland for not making it to the 3 top slots.
Which artists / musicians / DJs from Iceland would you highly recommend we check out?
I like the new album by Kiasmos and Prins Póló is super fresh. I also hear Sin Fang and Sísý Ey are coming out with new albums this years, which is pretty exciting! And you should look up DJ Flugvél og geimskip on YouTube for a true electronic psychedelic experience.
And what else does 2015 have in store for you? Any big plans you can share or reveal?
At the moment… I'm in planning mode for the summer so I will be able to repeat some of the great outdoor parties and concerts that I put on last year. For example the magical Blue lagoon experience, my huge block party which took place outside my house on Reykjavik on Cultural Night and the party on the mountain top of Esja, the Reykjavik landmark mountain. Other than that I hope I'll find some time to work on some new music.