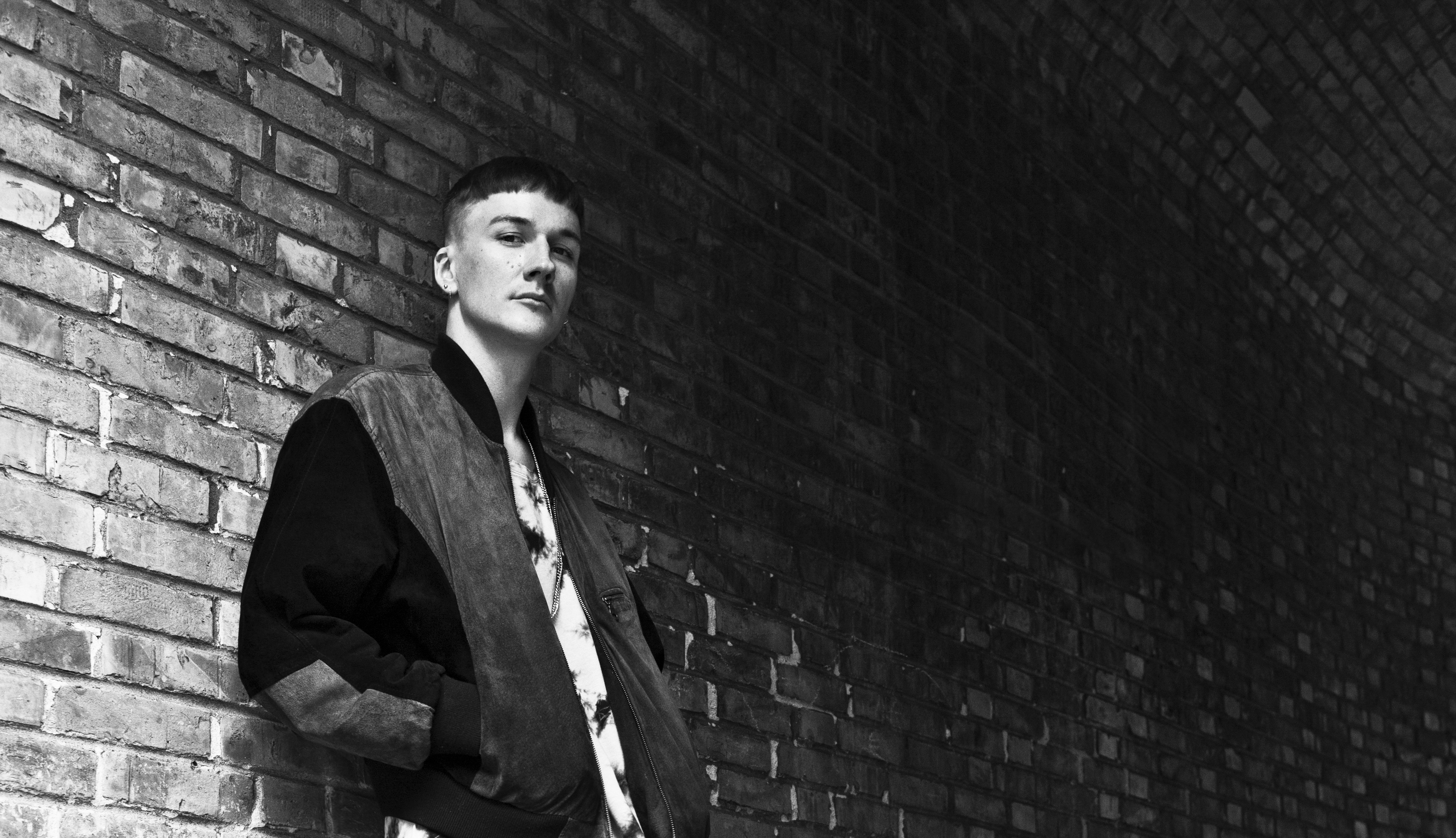 Oct 2014
On the verge of unleashing his brand new release The Save EP, Brynjolfur's been working incredibly hard behind the scenes to make sure that everything is just so for his newest record.
He's developed a new angle to his sets, adding a live band element to some of his recent performances, and has been continuing his foray into remixing, which has so far seen him produce imaginative reworkings of tracks from the likes of MØ ft. Diplo and Vinnie Who.
The Save EP is now set to follow on from where previous EPs I Love You and Chain Glass left off, and presents – in the words of Brynjolfur himself' – a "darker" path than he's trodden before. A native of the Faroe Islands, Brynjolfur can now be found working and performing in and around Copenhagen, so scroll down to read what Brynjolfur has to reveal about the story behind the EP, and press 'play' just above to tune in to his specially created Nordic DJ Mix now!
Do you remember the first mix you ever made? What was on it and who was it for?
I had done some stuff for fun on the computer back in 2003, but that was just for fun i wasn't interested in being a DJ at that point. Just wanted to produce. I think the first real mixtape i made was in 2007. Alot of cheezy but good stuff on it. One specific track I remember was 'Kom Sager Dom' by the Swedish act Familjen, great house pop.
You're about to release a brand new EP – The Save EP – through hfn music – can you tell us a bit about where and when you made it, and the story behind the tracks on it?
Yes, there are two original tracks on the EP. Track one is called 'The Save' and it's a pretty melancholic house track, I was in some way inspired by the early vibes of Depeche Mode 84-86, dark and a bit epic, but poppy as well. The second track is pretty different. It's a really slow and really dark, I was inspired by 80s science fiction music. That kind of synth music sounds amazing when done right. Time is beat orientated, but really epic in scale.
The third track is a dub mix of 'The Save'. I just started loving remixing my own stuff. I always have different ideas for each of my tracks, so it's just fun do mess around with them.
So the dub mix is this longer more repetitive version of the original, I don't really know which one I like more, the original or the dub mix! The last track is a remix by the amazing Kasper Bjørke, and it's more of a rework than a remix. I can remember I heard him play it one time and he had sped it up a bit – not that much. It sounded perfect and fitted better in a club than the original. He really loved the track so he didn't want to change it that much, just made a few enhancements if you like. All in all the EP is a bit darker then the other releases I have made, but that doesn't mean this is a new direction I'm taking, this is just one in a row of releases 'til next year, including my album.
And you've been playing with a live band lately too, right? What's that set up like, and what does it bring to your live show? 
Yes, it's pretty refreshing to play live as well. The setup is accompanied by live drums and live guitar. And it just takes everything to the next level. It's also really good because I have tracks that don't fit into DJ sets, but live they are amazing to play. People listen more and appreciate your music more if you play it live than if just play a DJ set with your tracks in it. That doesn't mean i'm stopping DJing though, I love DJing and I always will.
You grew up in the Faroe islands, but now live and make music in Copenhagen – what are the best things about each of these music scenes?
Well the music scene in Denmark and the scene in the Faroe Islands are very different. I will start with my least favourite things, because I can't say the best without the worst… I think that a lot of Danish artists often are focused on trying to sound like the sound of the time, that often ends up with a lot of bands/DJs/producers sounding the same as other bands. The Faroese artists on the other hand are the complete opposite – they try very hard to have their own ethnic sound. On the other hand, I really like that Copenhagen is trying to be so up to date compared to how small it is, you get more new input and thats always good. The Faroe Islands could learn that from Denmark and I think Denmark could learn some things about integrity from the Faroe Islands.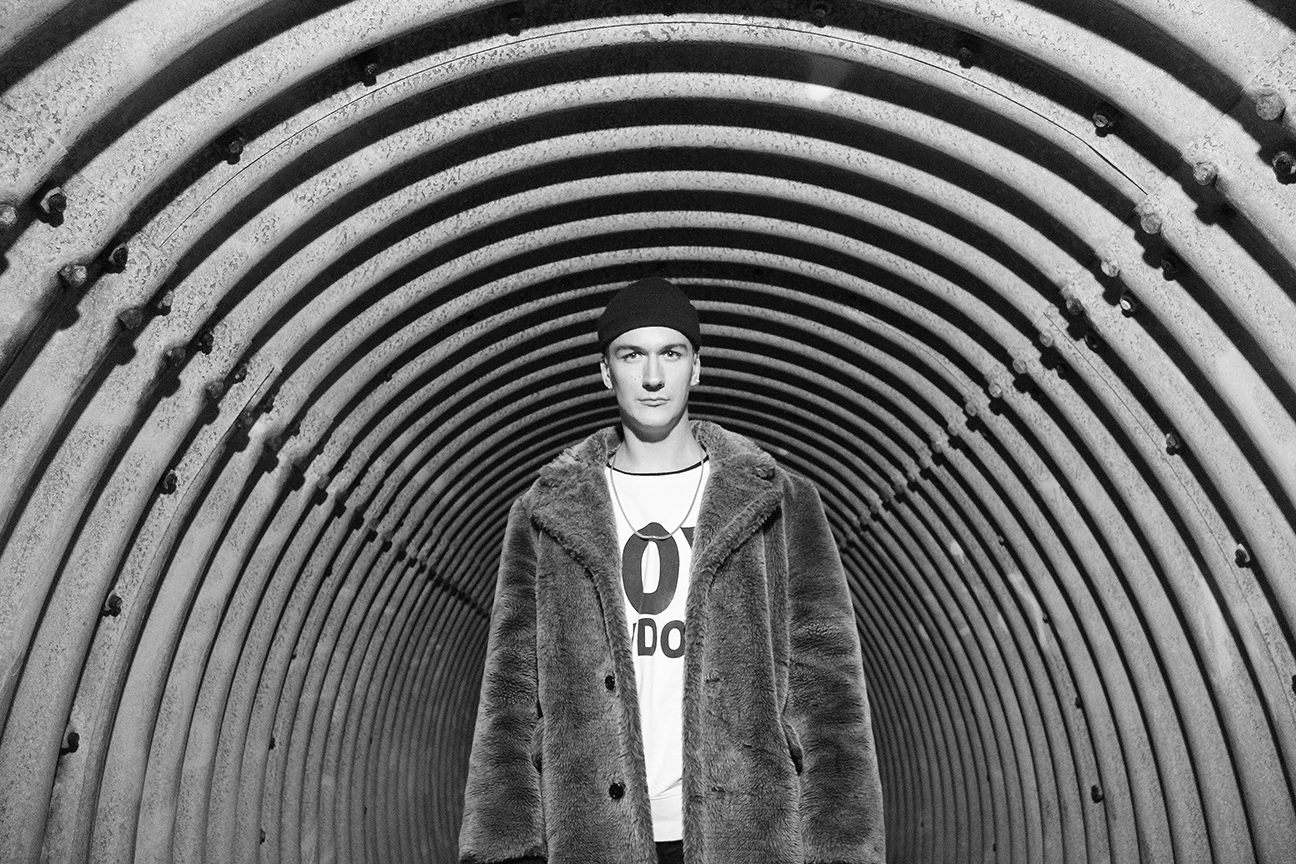 You've created some amazing remixes recently – we're particularly in love with your remixes of MØ and Diplo's XXX88 and Kasper Bjørke's 'Rush'. What do you enjoy about remixing other people's work? And how do you choose which songs deserve a Brynjolfur remix?
It's fun to mess around with tracks that aren't yours originally and see what kind of version you can get out of the original. I get a lot of remix requests, so I'm a bit picky with what I choose, I have to see that there is something in it for me and that the artist I remix is one I like and appreciate.
Can you tell us about some of the tracks that you've selected for your mix today and why you selected them, or what you like about them?
Well there's a lot of different stuff… it's a bit moody and atmospheric… I like to take walks at night just listening to music in my headphones, and this mixtape is inspired by that. It's pretty much the tracks I listen to at the moment when i'm taking a stroll. I didn't want to restrain myself to any specific genre and I didn't want to make a mixtape where I show off my technical abilities, so it is pretty straight forward. There are some of my own tracks released and unreleased, and just some tracks I like, from artists I think people should check out.
Which artists/DJs/cool creative folks from the Faroe Islands and Denmark would you highly recommend we check out?
There are way too many to mention. My cousin HEIDRIK is one of the big talents in the Faroe Islands, both film director, painter and musician. He has made a lot of great stuff. Other great artists from the Faroe Islands are names like BYRTA who are this kind of pop act in the Faroe Islands and SAKARIS who makes this electronic funk music. Really high quality music. Another band I really like is Danish/Swedish band Lust For Youth – their music is dark and melancholic, but uplifting at the same time… just how I like it.
www.soundcloud.com/brynjolfur
www.facebook.com/brynjolfurmusic
www.twitter.com/Brynjolfurmusic