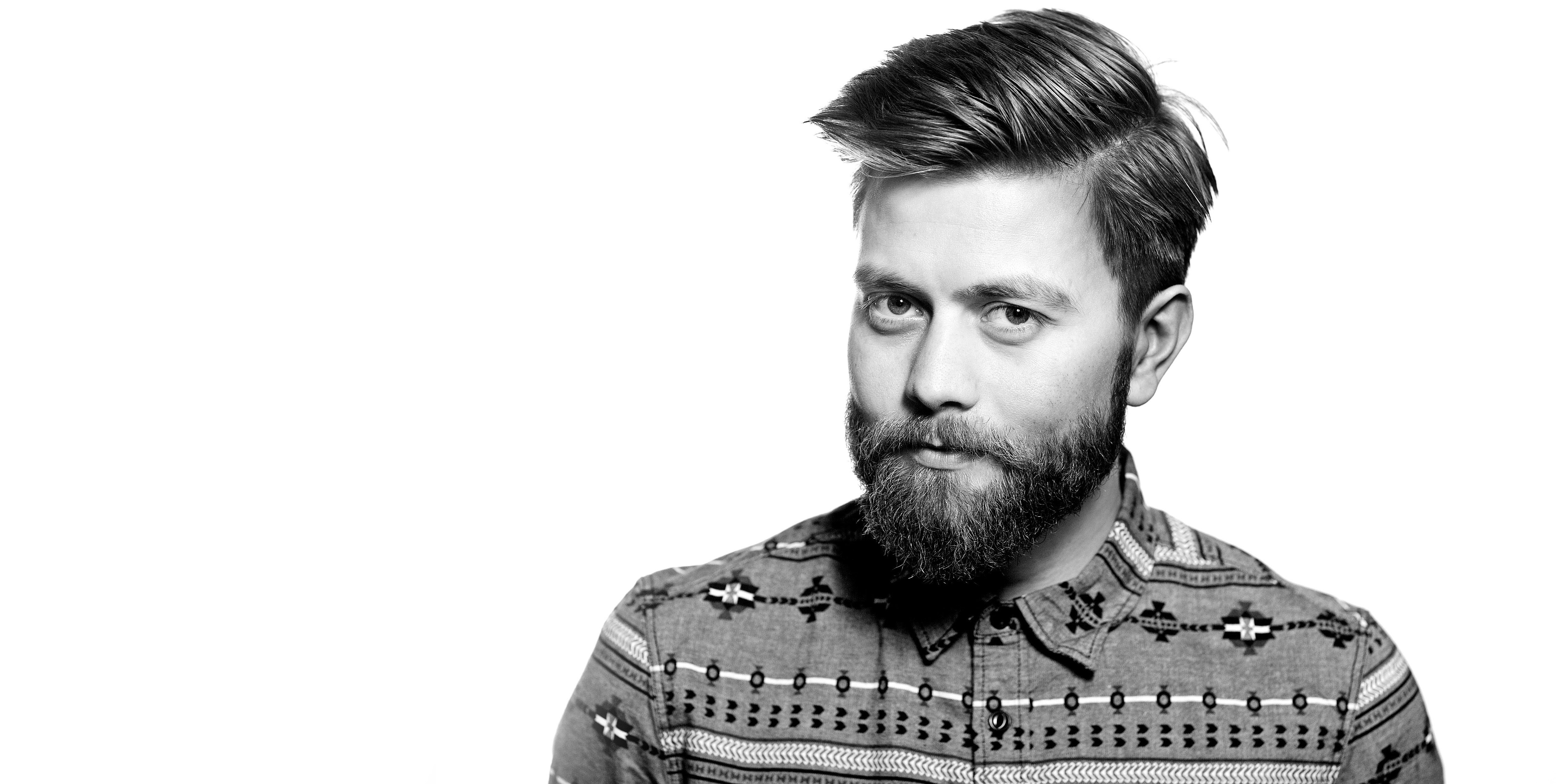 Jul 2016
There's no doubt about it – the Nordic countries are churning out some of the most exciting new music to be found anywhere in the world right now…
From pulsating pop, to grandiose rock, enthralling electronica to ground-shaking urban, the Nordics are at the forefront of burgeoning music scenes, and we at the Nordic Playlist are here to make sure that you can find all of this music in one place.
To help us on this mission, we've invited folks who know exactly how to track down the freshest, most exciting new artists and music from their home turf – and we've invited them to present their hottest finds in specially made Nordic Playlists!
A man with his ear well and truly to the ground in Denmark is without a doubt radio broadcaster Casper Bach Hegstrup, who presents shows on Danish Radio's P6 Beat station each and every week to give emerging artists the chance to have their music heard across the airwaves. Casper is now bringing his exceptional taste to the Nordic Playlist, where he'll be updating you with the hottest new Danish tunes on a regular basis! Aren't we lucky?! Yes we are!
Click on the speaker just above to tune in to Casper's recommendations via Spotify, Tidal and Deezer, and make sure to 'follow' the playlist to be notified as soon as new songs are added!
Thanks so much for joining us Casper! First of all, we'd like to introduce you to our friends and followers! Can you tell us a bit about yourself, and your show at DR?
Hello fellows! I used to play the drums in various lovely up-and-coming bands – oh, the joy! And now I have the pleasure of presenting a lot of new music on the radio channel called P6 BEAT. One of my shows is called Debut – and as the name may implies – we deal with new stuff, bands that are under the radar and interesting new constellations.
You well and truly have your ear to the ground when it comes to new Danish music, so what are some of the scenes that are exciting you the most right now?
I think my ears are well tuned within the range of so called "indie" music – be it pop, rock or electronic. But there are A LOT of new (and sometimes home-brewed) genres out there. I am not giving up though, and I always try to catch up on new sounds – I don't even dare to but any labels on the styles, but there's a lot of greatness going on in both the hardcore metal scenes and in the basements of electronics… Where to begin and where to end? As long as I get blown away – I'm happy!
You feature so much new music on Debut, so what are your favourite ways of discovering new tunes?
My obvious choice is to listen to the music live. You can come a long way in home studios today, but I really enjoy to see people doing stuff live on stage. This is where I really feel the music – laptops, guitars or singing, I don't care, as long as I can feel the emotions of the people behind it.
And which has been the most exciting new music discovery for you lately?
I recently visited SPOT festival in Aarhus, Denmark (a festival primarily for new acts) and I had the pleasure of re-discovering an old indie favourite called Speaker Bite Me. Really touching performance by a group that made their first appearance in the 1990s, but now they are back for some serious ass kicking. I also went to see an improv riff-based jazz group called Svin – they just blew my mind with noisy hardcore saxophone and guitar riffs spiced with some pretty hardcore drumming. Scary and groovy at the same time, if that makes any sense..
We love love love mixtapes and playlists here at the Nordic Playlist, so have you ever made a mixtape for someone, or has someone made one for you? If so, what music was on it?
OH YES. I have. I still believe a mixtape (or a playlist) to be the BEST way to tell someone that you like them/have the hots for them/love them. Passionate stuff. Burning hot – and I can spend way too many hours thinking about that shit. A little advice – you still have to tell them stuff. The music alone is too much to interpret.
Can you tell us about the tracks that you've selected for your Nordic Playlist?
Yes. Summary is: great stuff in there – A lot in Danish, but you can handle it, since you love music and it is all about the feeling within the music.
And if we were out and about in Denmark, where should we go to track down the best new music?!
With the Summer and all, I would recommend outdoor venues that are free to attend – a lot of great acts throughout the Summer, with a lot of the bands that are included in my playlist. Pumpehusets Byhave – shows every Wednesday, Thursday and Friday early evening. Very cozy with nice people in the centre of Copenhagen. On Friday afternoons we have Ofelia Beach near the Skuespilhuset. Great acts in the afternoon. Sun, sand, drinks. You'll love it.
And finally, who would you list as your favourite Nordic artists of all time, and why?
Yikes! Thanks… Uhm. Okay. The Minds of 99. I'm front row every time. I've also cried a little sometimes, to be honest. They are pretty good. Yes.