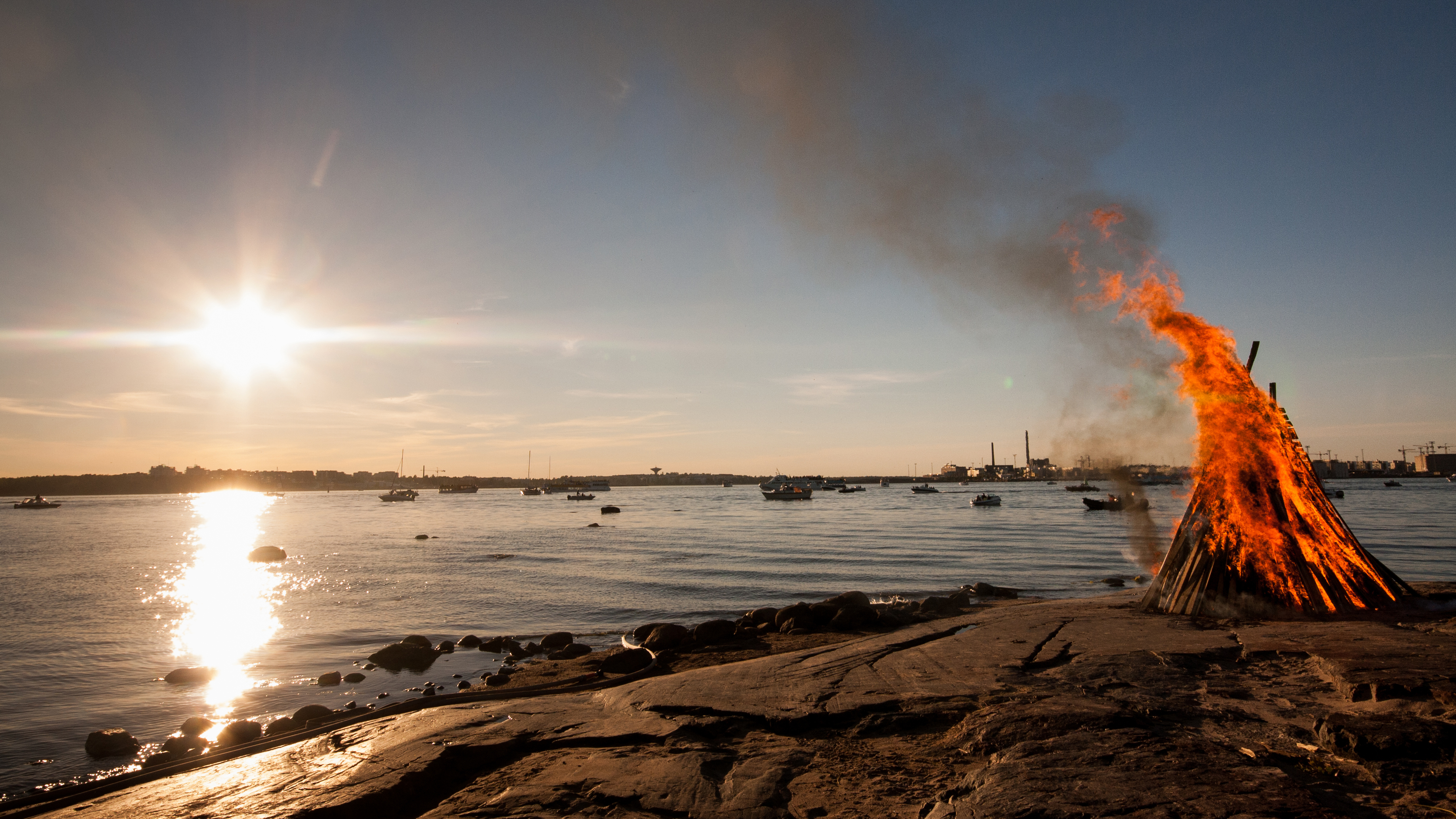 Jun 2019
As the sun sits as high in the sky as it will all year, the Nordic region is preparing to unleash its Midsommar festivities!
Midsommar is one of the most anticipated events in the annual calendar, giving the Nordics a chance to celebrate the lightest, brightest time of the year and to unleash some of their favourite – and strangest – traditions! The festival centres around the summer solstice, the longest day of the year, and Midsommar arrives at the same time, bringing with it an annual celebration of long-lived rituals, community  spirit and of course, a bit of a party.
Depending on where you find yourself, you might celebrate Midsommar in a variety of different ways. From adorning a midsommarstång (a maypole) with ribbons in Sweden and then dancing around it like a frog (we hinted at the strange earlier, remember?!), to lighting a 'kokko' (bonfire) next to a lake in Finland, there are a number of different ways to mark the arrival of Midsommar. Here at the Nordic Playlist though, we care about just one thing – and that's ensuring that you have the perfect soundtrack to accompany you through the entire day and the sun-drenched night.
Light inspires energy, and if there's one thing that's needed to endure an entire eve of Midsommar, it's some serious energy! So we've come up with a playlist which lasts for hours, and which will keep the tempo high – making sure that you're feeling lively and fresh and the light, bright night draws on!
Tune in to the likes of Galantis, Alan Walker and Icona Pop in this hand-picked playlist, found in the pop corner of the Nordic Playlist realm, Trenda.
So let's get ready – prepare the Smörgåsbord, dust off the maypole, adorn your head with a garland of flowers and turn our specially made All Night Midsommar Party playlist up high!