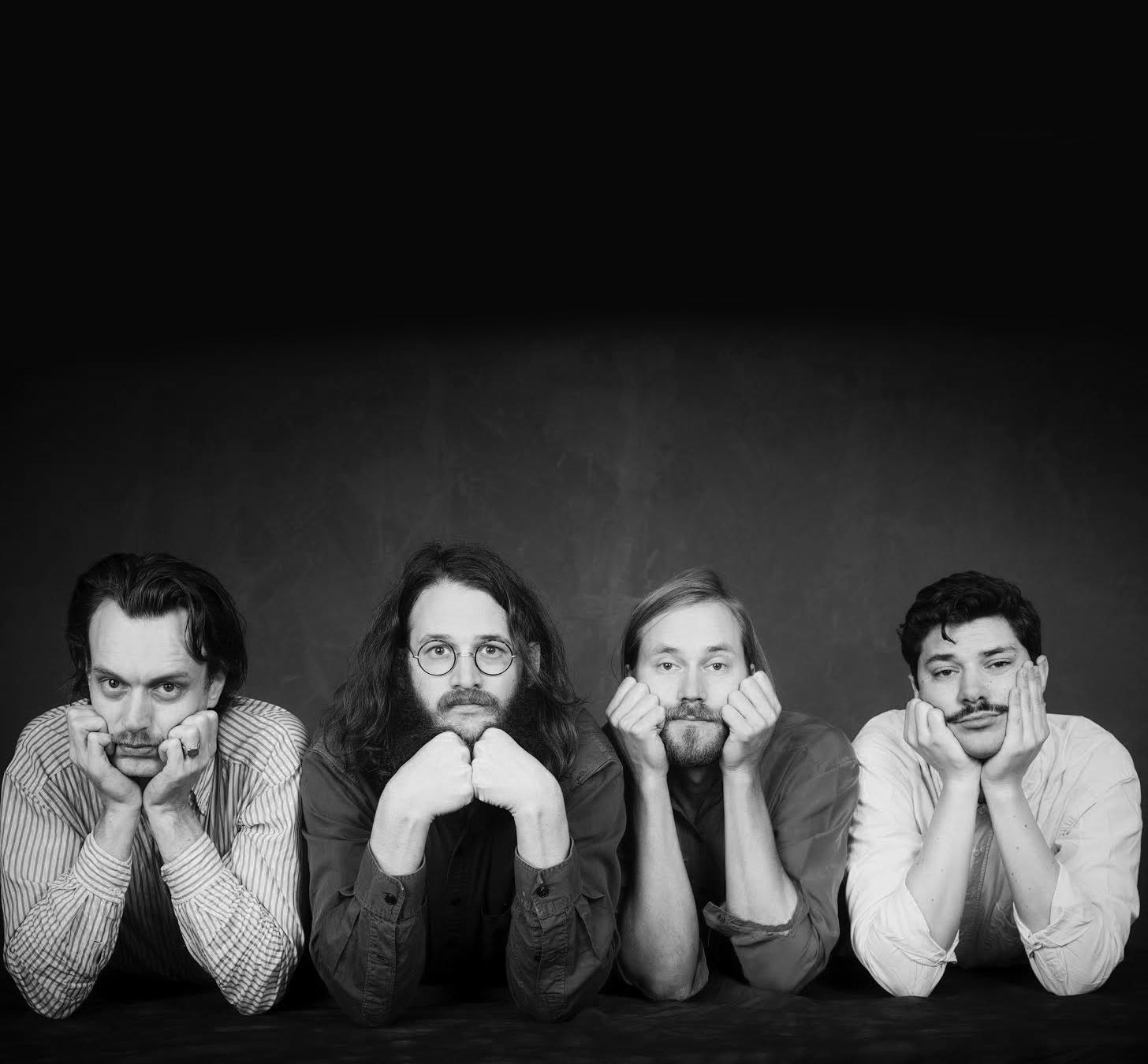 Mar 2016
Liima is the latest project and brainchild of Danish collective Efterklang and Finnish percussionist Tatu Rönkkö.
Having initially brought Rönkkö on board as a co-performer for their high-spirited and widely acclaimed live shows, Efterklang members Rasmus Stolberg, Casper Clausen and Mads Christian Brauer formed a completely new sonic vision with Rönkkö, taking their collaboration as Liima to a whole new creative stratosphere.
Liima create their music during intensive residencies, building songs around improvisation and then immediately performing them in front of live audiences. Finland, Berlin, Istanbul, London and Madeira have all played host to this exciting process over the last year, and the result – Liima's debut album ii – is now set to be released on the 18th March through revered label 4AD.
Focussing on their favourites from the Finnish and Danish music scenes, Liima have created an extra-special Nordic Playlist for us – so tune in by pressing the 'play' button above, and read on as the band reveal more about their creative methods and the ideas woven throughout this extremely exciting project.
Thank you very much for joining us at the Nordic Playlist! Can we start off by asking you to tell us about how Liima became a band?
The four of us were invited by Pekka Kuusisto to come to Our Festival in Finland for a residency. They gave us a place to work and ten days to come up with something we could premiere at the festival for a final concert. This was an eye-opening experience for us. We felt a great collaborative and creative flow and immediately decided to form a band and continue with the same kind of working method.
And after a series of tours and performances, your debut album ii is now ready to be released – so what was your ambition for the record? And how did you enjoy the process of making it?
We wanted to keep the energy and intuition of how we wrote the songs and how we had been performing them live and at the same time we approached the album as a format with its own distinctive nature. Producer Jonas Verwijnen helped us navigate and understand. We rehearsed and did a little tour before going into the studio and then we recorded 16 songs in just three days. Everything was recorded live. No layers, no dubs. Francesco Donadello recorded and mixed the album in his Vox-Ton studio in Berlin.
The songs on the Liima album were written during a series of residencies – can you tell us where you went, and the different inspiration you found in these places?
We were in Finland in a little summer cottage by a lake. Lots of sauna time and nude swimming.
Then we were in Berlin for a week in the fall of 2014. January 2015 we went to a snowy and cold Istanbul also for a week and then in May 2015 we spent 10 days on the island of Madeira. We usually write a song a day on these residencies. We get inspired by the locations for sure. It usually happens without us realising it.
And what would a typical day during one of your residencies be like?
We would start with improvising and jamming for maybe 40 minutes and then afterwards listen to a recording of this. Then we pick ideas from the improvisation that we all like and we begin making it into a song together. Sometimes there is a song in a few hours, sometimes it takes longer. We also eat a lot of food and drink too much. Chocolate is very important as well.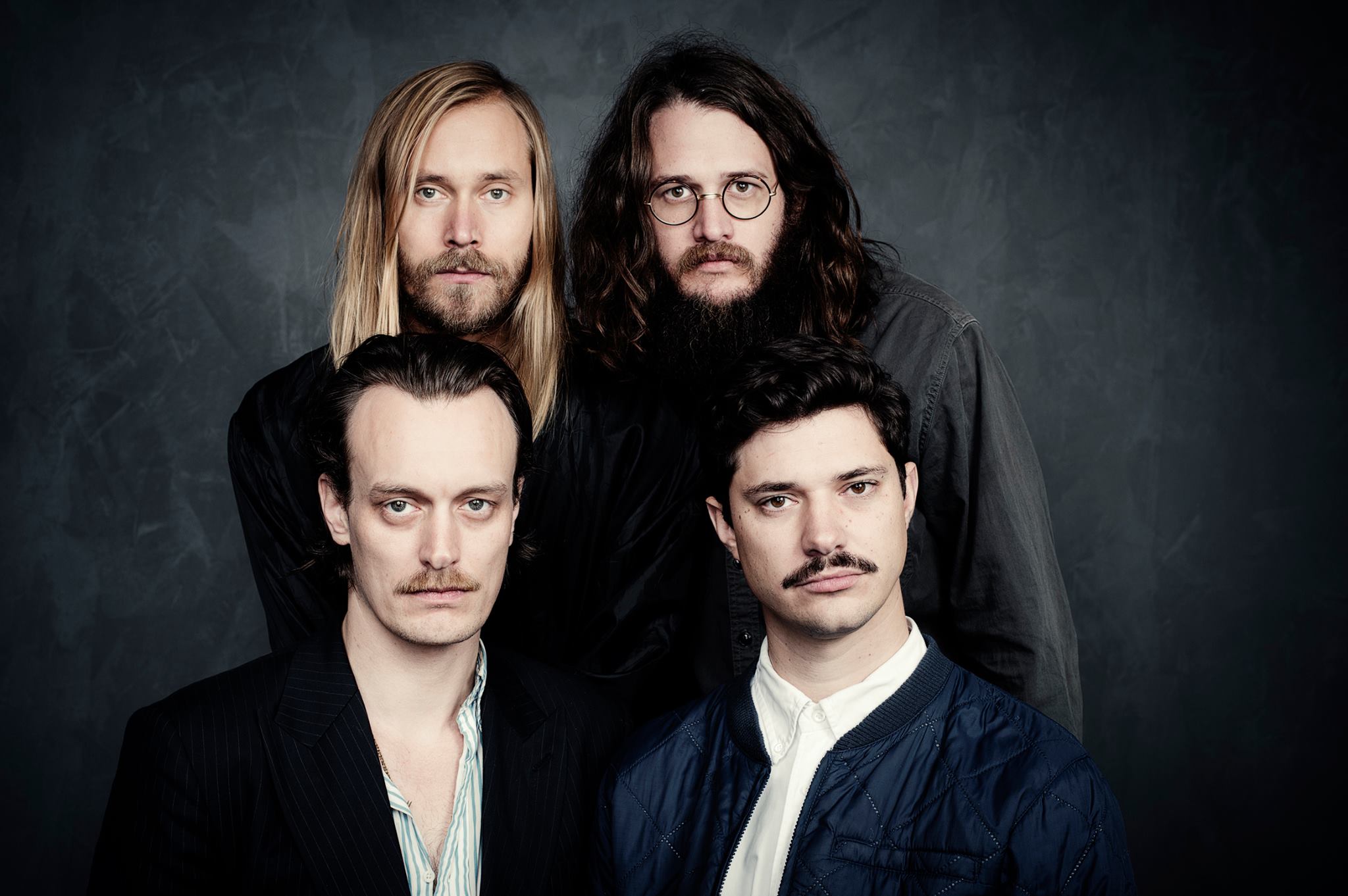 This seems to be a super interesting very immersive way of making music, so what would you say you most enjoy about the music-making process with Liima?
I love the intuitive flow and collaborative-ness. No one has to bring sketches or ideas from home. We just meet up and start working. I also like the simplicity.
The way we set up for writing music is identical to the setup when we record and when we perform. We sometimes think of ourselves as an electronic garage band.
So how do you approach the project's live side? As it appears to be extremely closely connected to the writing process…
Exactly. Many of the songs we perform are songs we still are working on. We use the confrontation and communication with the audience as a test of the material. We recorded our debut album ii in October and we've already written a good chunk of new songs in residencies here in January and February, so right now our concerts feature material we know really well and brand new songs that are in progress.
Can you please tell us about the tracks that you've selected for your Nordic Playlist today?
The list only features Danish and Finnish tracks as a homage to the DK/FI background of the band. They are selected by me (Rasmus) with a couple of Finnish tips from Tatu.
Jimi Tenor is an old Finnish hero of the Danes in the band and Tatu has played in his band so we had to include him.
Then there are common favourites like Selvhenter and K-X-P and I hope the others will accept that I included a track by Kirsten Siggaard who ruled the Danish Eurovision song contests in the 80s. Nils Gröndahl (DEN) has a great solo album where he sings in German and I wanted to include a track from that album and then I realised it was a perfect opportunity to also include one of M A Numminen's (FIN) tracks where he sings German texts by Ludwig Wittgenstein. There are many other names on the list. Some new and some old. I like to keep it varied.
Have you been introduced to new bands from Finland and Denmark respectively, since being in a band together?
Absolutely! Happens all the time. I included some of them on the list.
And are there any Nordic artists in particular that you really bond over – either musically, or because of their methodology or approach to making music?
When we get really drunk we sometimes sing our own acapella versions of hits by The Rasmus and Carpark North. We usually only remember the choruses, but then we just repeat the few lines we know over and over.
And finally, what are Liima's future plans following the album release, and what do you hope the rest of 2016 has in store?
We look forward to introducing the music of Liima to more people on tours and on festivals and then we are excited about writing new music for the next album or whatever format it will be.
www.liima.net
www.facebook.com/liimaband
www.twitter.com/liimaband