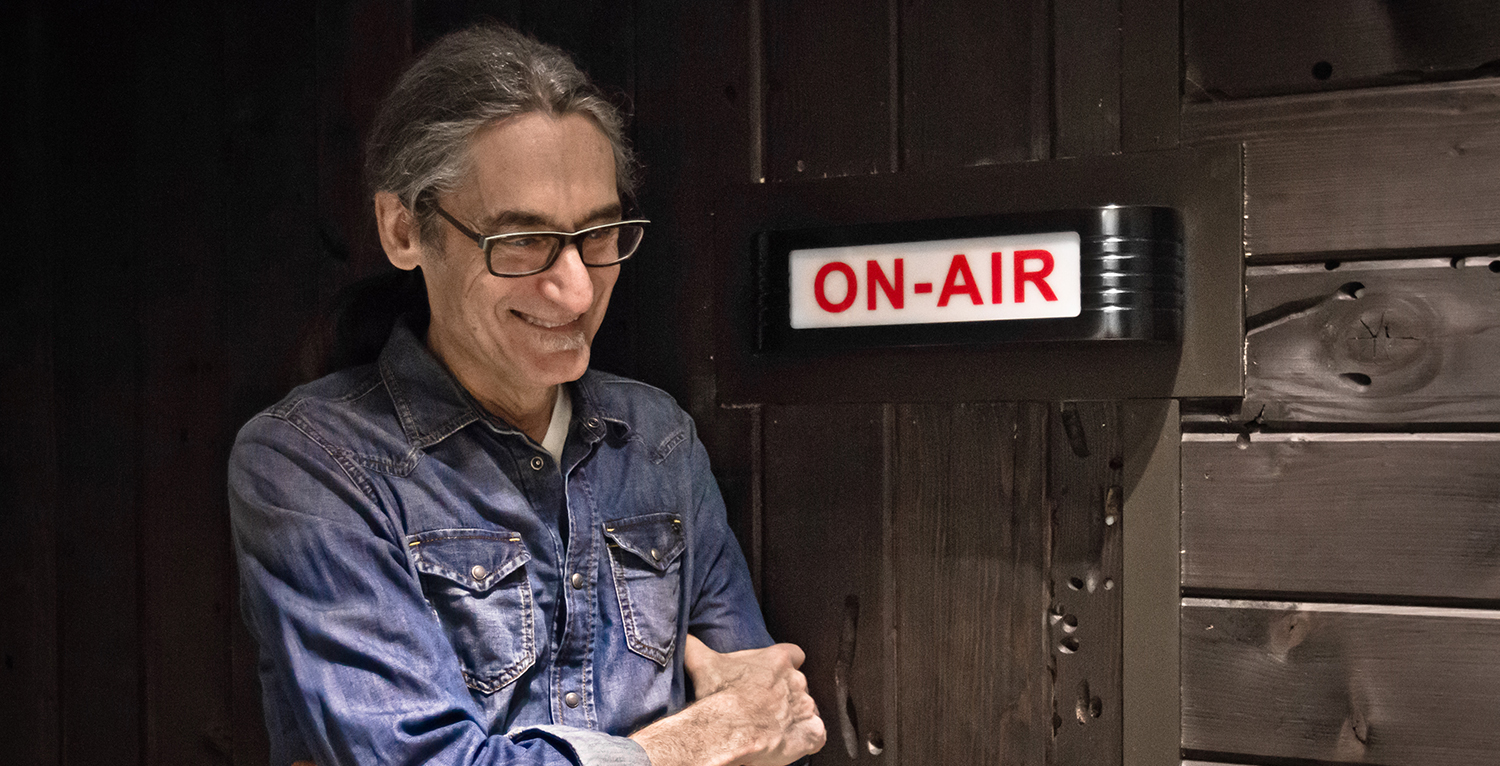 Apr 2016
For the past few years, a special friendship has been nurtured between the Icelandic music scene and Seattle's KEXP, leading the radio station to be recognised as a go-to source for discovering a whole host of up and coming Icelandic artists!
As well as keeping a close eye on the new music emerging from Iceland – as well as the neighbouring Nordic region – KEXP has also become an unmissable fixture of the Iceland Airwaves off venue programme, each year taking up residency at KEX Hostel in Reykjavík to host special live streamed performances, all of which can be explored over at KEXP's YouTube channel.
A radio station that's driven by passionate people with a love not just for Nordic music, but for music as an art form to be shared and experienced, we're very excited to have the station's fantastic Senior Programming Director, Host and all round musical oracle Kevin Cole as a curator of the Nordic Playlist!
Read on to find out more about Kevin and his special relationship with Nordic music, and press 'play' just above to delve into a fantastic hand-picked playlist which sees Kevin present more than 40 of his favourite Nordic tunes!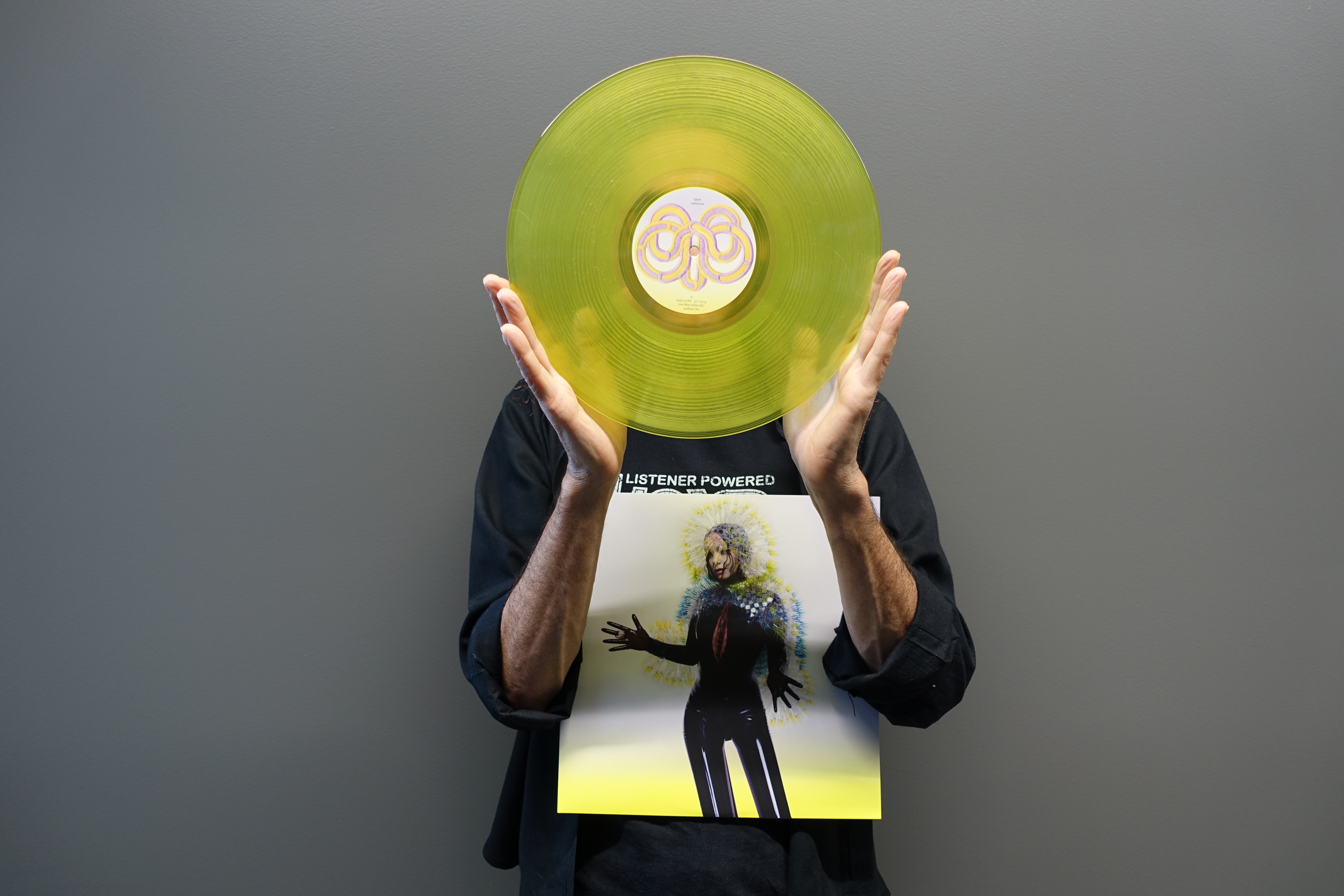 We're huge fans of KEXP here at the Nordic Playlist, especially as you have a habit of playing such fantastic Nordic music! Can we start off by asking you to tell us a bit about the history and ethos of the station?
Thank you! The feeling is mutual! KEXP is a non-commercial, public radio station, which makes us really different from the majority off radio stations in the US. We're a listener-powered station: the majority of our funding comes from listeners. This is a beautiful thing – instead of being focused on making profits for some mega-corporation, we can be focused on our public service impact and our mission, which is to enrich lives championing music and discovery.
We envision a world where music connects and inspires people everywhere, creating meaning and understanding in our lives.
Part of what sets KEXP apart is that our DJs have the freedom, and responsibility, to curate their own shows. We have no set, pre-programmed playlists. KEXP DJs hand-pick the music they think people should learn about and enjoy. It's a rarity for DJs to have that kind of curatorial authority and independence, and it sets us apart from the other radio stations and music services out there.
KEXP exists to help people discover the greatest music being made. Every day we're breaking and playing new music and new artists.The 44 plus DJs and curatorial programming team are driven by an insatiable quest to discover and share the best new music being made. We live for that and see our role as curators and musical guides, connecting music lovers with artists whose music needs to be heard.
We play new music in the context of the great music that came before – that inspired the new music being made today, ideally creating context and taking listeners on a musical journey. Our listeners are equally passionate about music and the desire to discover and appreciate great music. We feel honoured and humbled to be invited into their lives.
KEXP recently moved studios, and your new spot sounds like a very interesting place! Can you tell us about the new space, and the possibilities that it's opened up for KEXP?
KEXP's new home is amazing. We can't wait to open the doors to the public on April 16th and have the KEXP community come in and experience KEXP in-person, and to experience and discover new music in our new home, along with other music lovers from Seattle and all over the world.
One feature of the new home is the public gathering space that will be open daily. This space has been inspired, in part, by our remote radio broadcasts from KEX Hostel during Iceland Airwaves and the Ace Hotel in New York City for CMJ.
We envision a comfortable, inviting space for music lovers to gather, to meet each other, and discover music through the broadcast, live performances, studio tours, DJ-hosted salons and workshops, music related art exhibits, and educational programming where youth and adults will be able to learn about music, production, content creation, and curation from KEXP staff and partners.
One thing KEXP is known for is our exclusive live in-studio performances. Over the last 5 years we've hosted over 500 of these a year – more than any other radio station in the world that I'm aware of! In our new home, people are going to be able to watch these in-studio performances free of charge connecting with artists in a deeper, richer way. The new home will provide a new means for KEXP to do its mission work – enriching lives championing music and discovery. And, you'll be able to get a great cup of coffee!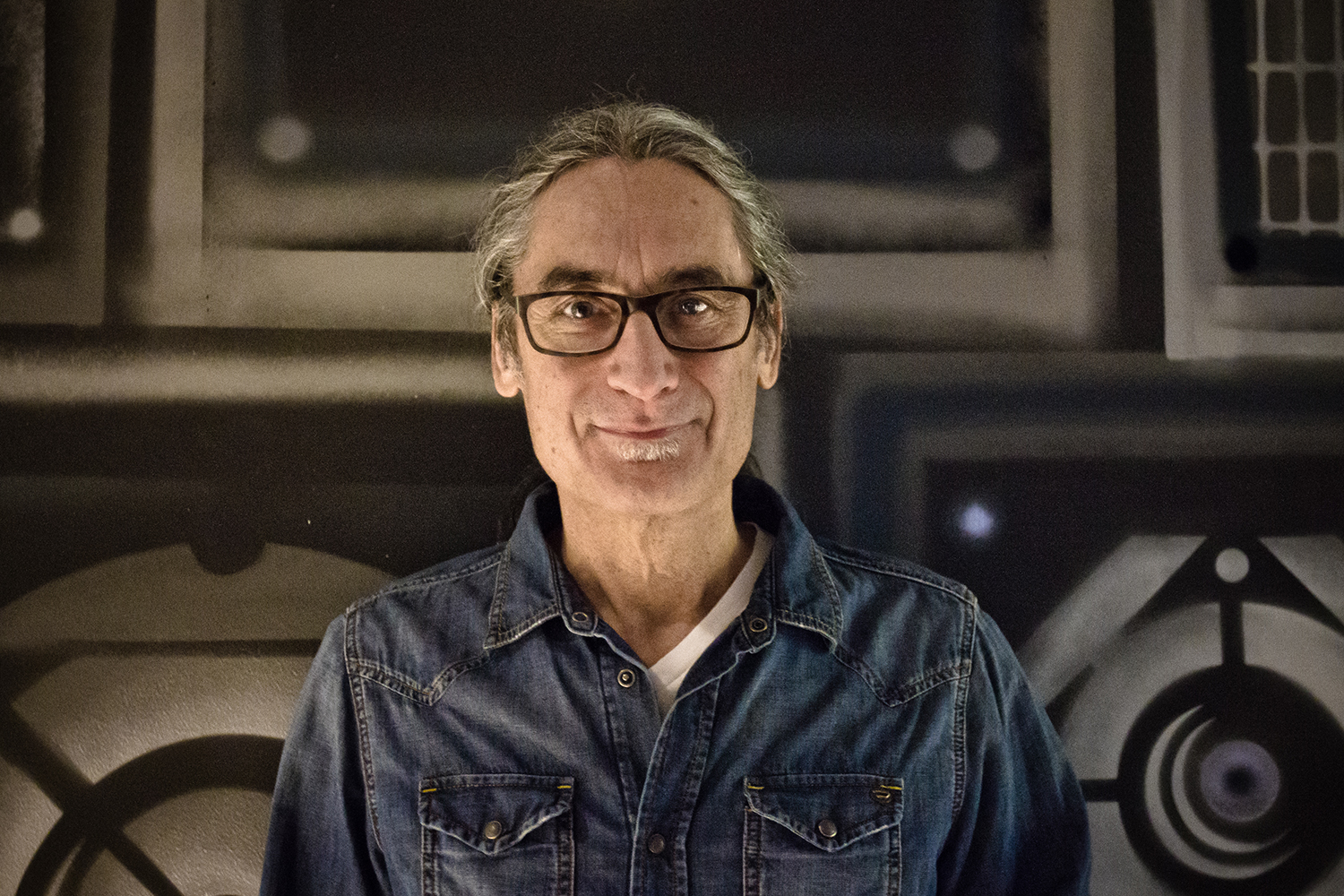 KEXP has become a fixed feature of the Iceland Airwaves off venue programme, and you seem to have a very close relationship with Iceland – so what sparked your interest in the country and its music in the first place?
I'd personally had a long running fascination with Iceland—both with the music scene and the allure and mystique of the country itself. I loved The Sugarcubes when they hit the scene in the '80s, and GusGus and Múm in the '90s. Hearing Sigur Rós' Ágætis byrjun in 1999 really flipped the switch for me though – I had never heard anything like that before – so much beauty and emotion in the music, it floored me and I felt compelled to visit the country where the music was made.
It took a few years, but in 2005 I visited during the summer solstice, and had an amazing time driving around the ring road and hanging out in Reykjavík, spending quality time at Smekkleysa and 12 Tónar, where I bought a ton of records.
When I got back home to Seattle I started seriously immersing myself in Icelandic music and featuring it regularly on my show. This opened the door to meeting Hlynur Gudjonsson, Iceland's Consul General and Trade Commissioner in North America. Hlynur's a hardcore music fan, and several years later joined me at our CMJ broadcast in NYC. While at the broadcast watching Band Of Horses, Hlynur proclaimed "we must do this in Iceland."
KEXP had already been broadcasting at music centric events in the USA, like SXSW and CMJ, and the idea of doing an international broadcast from Iceland Airwaves was exciting. I knew the music scene was fantastic and that KEXP listeners would love discovering all the fantastic bands and artists. Hlynur's support made it all possible.
This partnership also opened the door to KEXP presenting Icelandic artists in Seattle, as part of an annual event called Reykjavík Calling, which pairs Seattle artists with Icelandic artists for an evening of cross cultural musical collaboration. It's been incredibly successful, and through the program we've been able to present so many great artists like Sin Fang, Sóley, Mugison, Mammút, Apparat Organ Quartet, Ásgeir Trausti, and Júníus Meyvant to US audiences.
We always love to visit KEXP at the KEX Hostel in Reykjavík – what are some of your favourite memories and experiences from your time there?
We've had such a great experience broadcasting live during Iceland Airwaves from KEX Hostel and capturing content in and around Reykjavík. There have been so many highlights every year, incredibly powerful and rich experiences, which is why we keep coming back!
Some of the highlights of the highlights include:
The first band from the first broadcast. It was GusGus, and while setting up doing soundcheck, we blew out the electrical grid multiple times for that sector of Reykjavík.
It was a little tense, as we didn't know each other yet, and we had very little time before going live to figure everything out. It could have been disastrous, but we collectively worked hard and pulled it all together just in time for the broadcast. The room was filled to capacity, and GusGus were phenomenal—perfect really. It was a great bonding experience and really brought the crews from KEX Hostel, KEXP, and Iceland Airwaves together. We're like family now.
Recording ADHD late night at a beautiful church called Fríkirkjan í Hafnarfirði.
We had arrived in Iceland that day and were jet lagged to the max. There were maybe 8 of us on the crew and the band. The performance was transcendent – a 25 minute single take, all the songs seamlessly blending into the next. At the end, we all looked at each other, amazed, and someone said, "I can't believe no one else got to see that."
Of course, people can watch the video, over 100,000 have, and some of the comments are similar to our reaction including "all i can say is goosebumps. goosebumps all over my body. Incredible," and "This is the most amazing thing i've ever heard! This guys have everything! The power, the insanity, the melody, the rhythm! I'm impressed and delighted!" and "Holy Shti! Radiohead went acoustic and grew beards!"
Ólafur Arnalds waking up Seattle listeners with some jokes, morning exercises, and sublime music!
Other musical highlights include Of Monsters And Men, every time Sóley and Sin Fang have performed, Jóhann Jóhannsson, FM Belfast, Múm, Mammút, Samaris, Ásgeir Trausti… honestly, there's really too many highlights.
We've been fortunate to record over 190 sessions during Iceland Airwaves, and each have provided their own unique moments. You can watch them on our YouTube channel. Also, each year for me highlights include seeing old friends and discovering new bands. Every year I discover new amazing bands at Iceland Airwaves.
Who would you list as some of your favourite Nordic artists from countries other than Iceland? 
So many good ones—off the top, The Knife, José González, Goat, First Aid Kit (I love how their YouTube cover of Seattle's Fleet Foxes 'Tiger Mountain Peasant Song' helped them break out!), The Raveonettes, and the Tallest Man On Earth.
Can you tell us about the tracks that you've selected for your Nordic Playlist? Why did you pick them and what do they mean to you?
I went with a mix of mostly newer releases, like the Samaris track, which I love, and songs from the last couple years I love, but I couldn't resist slipping in a few of my "classic" faves from Sigur Rós, Bjork, Trentemøller, and The Knife. I also included a track from Seattle band ODESZA—they released a deluxe edition of their latest album, In Return, with extra tracks including "Light" which features Little Dragon. I thought that was a fitting way to highlight the Seattle/Nordic connection!
As someone that has their finger very much on the pulse when it comes to emerging music, do you have any recommendations for new Nordic artists for our audience to tune in to?
I've just flipped for a new Swedish band The Sun Days—super hooky, jangle guitar pop—one of my sweet spots! Also diggin' Westkust from Sweden, and Finnish rapper View. I played Júníus Meyvant's first EP and the song 'Color Decay' in heavy rotation. It was my favorite song of 2014, but I guess he's still new since he hasn't release his album yet!!! I've heard it and it's fantastic – so look for big things from Júníus Meyvant – plus, the upcoming albums from Sin Fang and Samaris will be big for me on the Afternoon Show.
www.kexp.org
www.facebook.com/kexp.fm
www.youtube.com/kexpradio
All photos by Charina Pitzel.