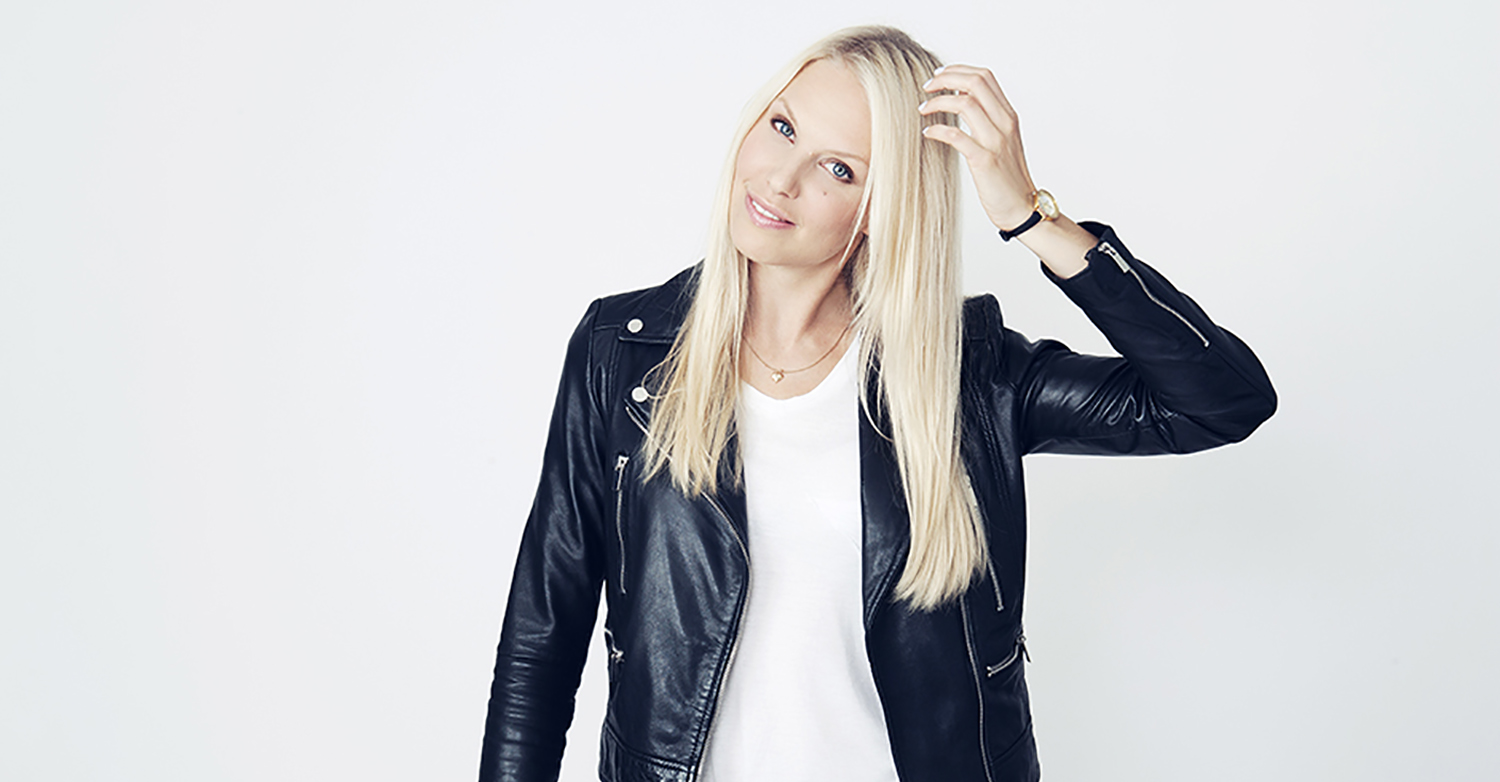 Aug 2016
There's no escaping the fact that Finland is a serious hot-bed for new music, so we're absolutely thrilled to introduce Anne Lainto – one of the country's most prominent tastemakers who'll be sharing her love and knowledge of the scene with us on a monthly basis!
Anne Lainto is a renowned radio host and journalist, and is the presenter of Uuden musiikin aamuvuoro on YLeX, a show which provides a guiding light in the search for the hottest new music trends. We first met Anne back in 2015 when she hosted a fantastic show at the Nordic Playlist Radio Bar in Oslo, where she presented an hour's worth of the finest new Finnish discoveries to a live audience, and live-streaming audience at home.
We're now super excited to join forces with Anne again, and to dig into her list of recommendations – so without further ado, click on the speaker just above to tune in to a hand-picked playlist from Anne via Spotify, Tidal, Deezer and Apple Music! And make sure to 'follow' the playlists to be notified as we add brand new tunes each month!
Thanks so much for joining us Anne! To start with, can we ask you to introduce yourself to our friends and followers?
The pleasure is all mine! I'm a radio presenter and a music journalist at the Finnish broadcasting company YleX. I have my own show, Uuden musiikin aamuvuoro, where I play new music every week day. Besides music, I also love cats and bicycles.
You are someone who is well and truly tuned in when it comes to new Finnish music, so what are some of your favourite ways of discovering the new music that you feature on your shows?
I find most of the music I play from Spotify on different playlists. I also go to gigs and festivals to see new bands, listen to the demos people send us, follow social media and try to figure out what's the next big thing.
And what has been your biggest/most exciting new music discovery lately?!
Alma really blow us away with 'Karma'. She just played her first gig at Flow Festival and it was so good! There's some great unsigned artists and bands that I'm keeping an eye on, like the garage rock band Teemu & The Deathblows, lovely melancholy electropop band Feels, amazing Anni who released her first album in the spring and Silas Frey, a singer-songwriter whose debut single 'Stranger' I love and can't wait for his new stuff.
What are some of the things that you think are special or unique to Finnish music culture?
Like in all the Nordic countries, it's quite cold, dark and miserable here most of the year. But there's lots of beauty in it all and that's what the Finns usually combine in the music. Finns are also honest with the music, especially when the lyrics are in Finnish. It's very easy to notice if the artist is trying to be someone who he/she is not.
And how about different scenes around the country? Is there an amazing rock scene in Turku, or a fantastic Hip Hop scene in Helsinki? Where should we travel to to find the music?!
I think the scenes have really mixed up in the Internet-era. But I think Tampere has roots as a rock city, Turku has indie rock and artsy stuff and there are so many new great bands and DJs in Oulu, where Satellite Stories are from, for example. Helsinki is the home of everything.
We're (obviously!) huge fans of mixtapes and playlists here at the Nordic Playlist, so have you ever made a mixtape for someone, or has someone made one for you? If so, what music was on it?
No one has actually ever made me a playlist, probably because I'm the one usually telling everyone else what to listen to, haha! I made one for myself when I broke up with my ex-boyfriend. There were songs that made me feel better and which I could listen to again and again, until I felt better. There was Jack Garratt, James Bay, Hozier, Aquilo, Alabama Shakes, Lake Jons and Ben Howard, just to mention a few.
Can you please tell us about the tracks that you've selected for your Nordic Playlist today? 
I wanted to make a playlist with everything on it. You can find big emerging pop stars like Alma and Venior, a bit of rock from Teemu & The Deathblows and great rappers like View and Biniyam, if you haven't heard them before. There's also the amazing ROOXX, which is talented musician Jori Sjöroos's new project, and will release an album next year. My favourite DJ Lenno is also on the list and Katea, who has an amazing voice.
And if we were out and about in Finland, where should we go to track down the best new music?! (this could be clubs, festivals…)
Flow Festival would be the number one to check out. The whole area is so beautiful, great food, good looking people and the best new music from Finland and all over the world. If you like to dance, go to Kaiku or Ääniwalli in Helsinki. Dynamo is my favourite club in Turku: a sweaty indie disco, just the way I like it.
And finally, who would you list as your favourite Nordic artists of all time, and why?
Noooo that question's too hard! Can't say my all time favourites, but my best new favourites from every Nordic country would be Kaleo from Iceland, Liss from Denmark, Elliphant from Sweden, Aurora from Norway aaaaaaaand… Lenno from Finland. I'll probably feel differently tomorrow. There's too much good Nordic music.