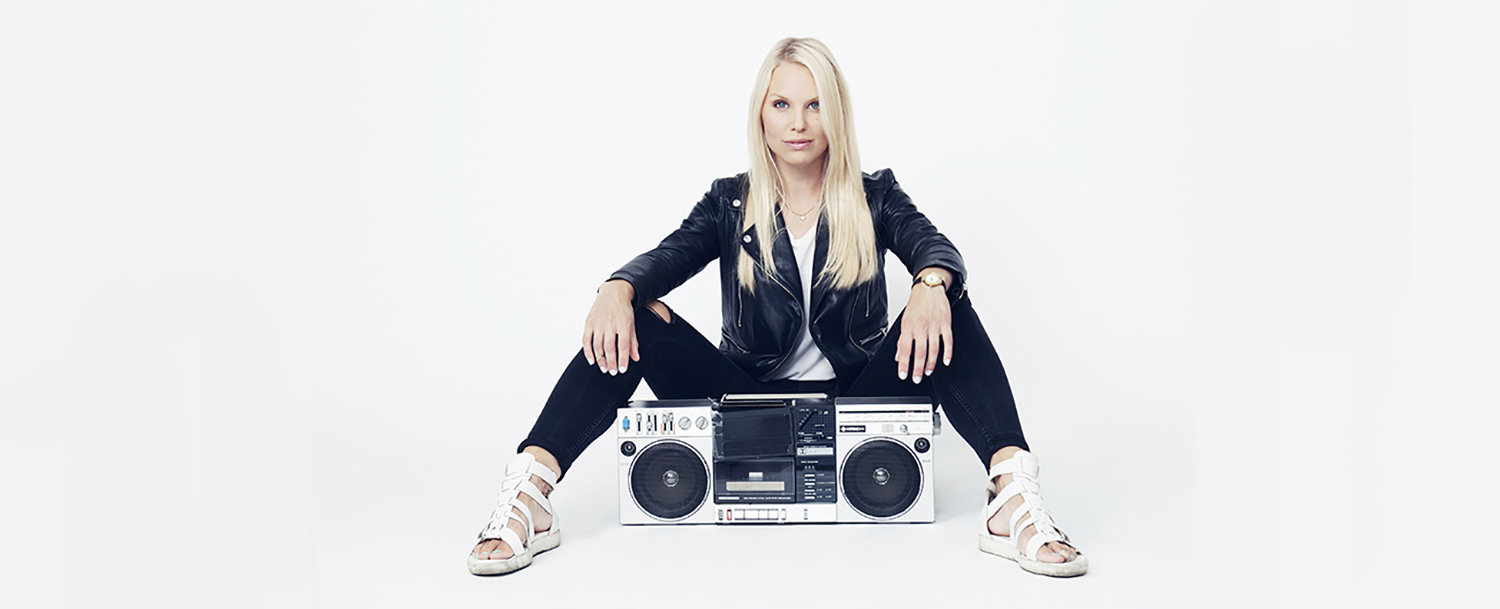 Sep 2017
Finland's music scene continues to carve out a space for itself as a simmering hub for incredible new music – so let's take a closer look at some of the scene's emerging artists!
From power pop sensation ALMA ruling radio airwaves all over the world, to the continually brilliant members of the country's thriving hip hop scene breaking down genre boundaries, Finland continues to boast some of the most exciting new music out there, and one person that knows this better than any other is radio DJ Anne Lainto.
A trusted tastemaker, the YleX DJ constantly offers up a huge variety of new music to her listeners, ensuring that every person that tunes in can access the freshest, most innovative, most catchy and most exciting new Finnish tunes on offer!
Now, Anne returns to offer up more insights from this thrilling scene in her freshly updated Nordic Playlist! So tune in now on Spotify and Apple Music to hear all of her top recommendations, and read on to find out why she rates these songs and artists as highly as she does.
Shine 2009 – 'D4WYL'
Pykäri – 'Touch' feat. SOMA
"Mikko Pykäri released his incredible debut solo album, full of catchy melodies and emotional atmosphere raging from heartbreak to falling in love. It's definitely one of the best Finnish albums of the year! At the same time he revived his other project with Sami Suova – Shine 2009! The new single is pure gold!"
Femme En Fourrure – 'So Good At This' feat. vivienxo
"This producer duo warmed up for The 1975 recently in Helsinki and their new single is irresistible! vivienxo is a brand new Russian born artist, whose debut single arrives on Friday – you should definitely check it out too!"
AK – 'Bad Chick'
"The Finnish rap scene has finally got some great female rappers! AK is a duo consisting of Tainee and Donatella. I love their soft music combining R&B, pop and rap."
Rony Rex – 'Sticky Fingers'
"Finally Rony Rex, a famous Finnish DJ, has released his debut single and it's soooo good! Playful, funny and catchy. I can't wait for the EP he's going to release this month!"
Lxandra – 'Flicker'
Venior – 'Wildflower'
"Lxandra mesmerises with her Adele-like sound, which you can hear throughout her debut single. She lives in Berlin and makes music there with Perttu and Kasperg, two Finnish producers. And Venior has also moved to Berlin, and released a beautiful new single called 'Wildflower'."
Satellite Stories – 'Waiting For'
"They finally released their new album! It's full of catchy indie rock hits and it's a perfect record for the summer."
HÄN – 'Aina samat jätkät' (Always the same old guys)
"Finnish shoegaze/garage rock band HÄN has members of French Films and Teksti-TV 666. The song is about sitting in a pub, on a same table with an old roadie and a former boxer, listening to their stories."
Biniyam – 'Watch Out'
Mouhous – 'Leposyke300' (Resting heart rate 300)
"Biniyam is still the most charismatic rapper in Finland and I love the guitars on this song! Mouhous is a totally out of control hip hop group. Finnish and Slavic vibes combined in perfect party anthems, with lyrics I wouldn't sing in front of my parents."
Kauriinmetsästäjät – 'Sua sua' (You, you)
"This duo is in charge of the #1 Finnish indie summer hit, and it's this song. A perfect love song for someone who can't get a certain someone out of his/her mind."
SNØ – 'Not Enough'
"One of the best "Finnish" songs of the year, hands down. This guy is a total mystery! All we know is that he's probably from a little town called Loviisa and he's making music in the States, so it's not 100% Finnish, but close enough. I can't get enough of this song!"
Roisto – 'Switch'
"Ready to dance? Roisto definitely is. What a tune! This guy is living in the middle of Finland on a farm. He turned an old piggery to a studio and makes his catchy music there."
Tontario – 'Solitude' ft. Lake Jons
"Such a beautiful song for those rainy summer days. Tontario is a producer from Vaasa and collaborated with the amazing Lake Jons, who also released their new single recently."