Ethiopian born Swede Sofia Jernberg is a young singer extraordinaire and a composer who fearlessly expands traditional genre boundaries. She defies preconceptions about what the human voice is capable of, let alone what constitutes singing.
A true global citizen, she is just as at home in the improvised jazz scene as she is in the contemporary music world.
Jernberg's intriguing artistic practice evolves around a playful exploration of the human voice, its possibilities and impossibilities. Drawing on the extended vocal technique methods developed in the course of the 20th century, Jernberg manages to navigate her voice as a multi-faceted instrument, meticulously constructing her highly individual palette of sounds and eccentric techniques.
Whether producing mind boggling sonorities that extend into the stratosphere or guttural drones of violent resonance that seem to ascend from the abyss, Sofia Jernberg is in total command of her idiosyncratic sound world of wondrous vocalism.
Hearing is believing. Remember where you heard her first!
Here at Magma, Sofia Jernberg shares her idols, inspirations and contemplations on music making.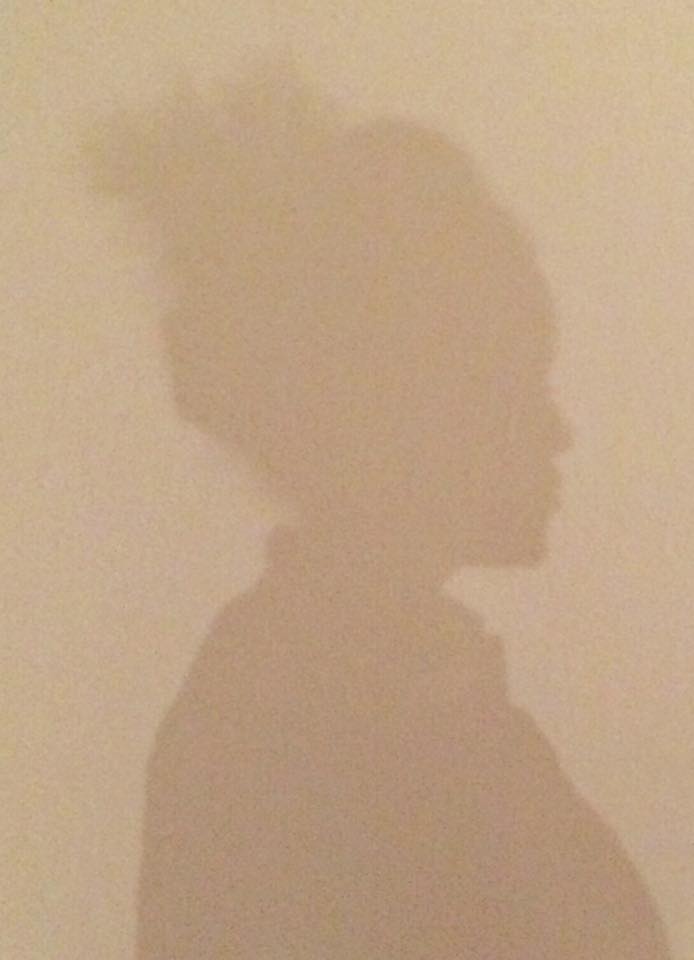 BIOGRAPHY
Sofia Jernberg is a singer and composer, born in Ethiopia in 1983. She grew up in Sweden, Ethiopia and Vietnam, and is currently based in Oslo, Norway.
Sofia is active in a wide field of music. She co-leads and composes for modern jazz octet PAAVO and contemporary quartet The New Songs. Sofia has performed Arnold Schönberg's 'Pierrot Lunaire', and Salvatore Sciarrino's chamber opera 'Lohengrin'.
One of her deepest interests as a singer and composer is to develop the "instrumental" possibilities of the voice. After many years of work in this direction, experimenting with the role of the voice in an ensemble, she is now a permanent member in several groups that use the voice in this manner.
Sofia's singing vocabulary includes sounds and techniques that often contradict a natural singing style. She has dug deep into split tone singing, pitchless singing and distorted singing. As an improviser, Sofia appears in many different constellations, but regularly in a duo with cellist Lene Grenager. As a composer, her main focus lies in the blending of improvisation and composition.
"The singer possesses remarkable pitch control, guiding her crystalline voice through all sorts of swoops, intervals, and wordless flurries. While she rarely cycles through the melodies without radically transforming them at every pass, she doesn't needlessly draw attention to herself either. Whether embroidering or radically reinventing written themes or deploying a huge arsenal of extended techniques, Jernberg's machinations always feel tightly woven into the fabric of whatever project she's involved with. The instrumentalists that surround her also follow suit, improvising heavily along the loose composed patterns and interacting with one another at a very high level, but never grandstanding." / CHICAGO READER
"An innovative and uncompromising artist, a fearless musician who with great curiosity and big appetite for every kind of music breaks new ground in the area in between jazz and art music." / ROYAL SWEDISH ACADEMY OF MUSIC (Motivation big jazz award that Sofia Jernberg received in 2008)
Magma Questionnaire
What inspired you to become a composer?
First of all I don't see myself as solely a composer. I see myself as a composer and a performer. These two elements are deeply connected for me. What inspired me is probably the opportunity to create "new" music. I'm very attached to that and feel a freedom in that. I also experience freedom in improvisation. Which, at its best, can be a sort of collective composing.
I discovered I liked to compose when I went to gymnasium. My singing teacher told me to write an arrangement on a Joni Mitchell song. I was terrified at first and didn't know what to do. So when I met here in the corridor I told hear that. She was in an hurry and asked me if I had a pen and paper. I gave it to her and there she wrote 4 bars with rhythms. She told me to fill the rhythms with pitches until next time we met.
Next time I had written the whole arrangement. Something clicked right there and then when she wrote down those rhythms. I understood that there is no right way to write the arrangement. That I could make it up myself. After that I started composing my own music.
What would you say are the principal characteristics of your music?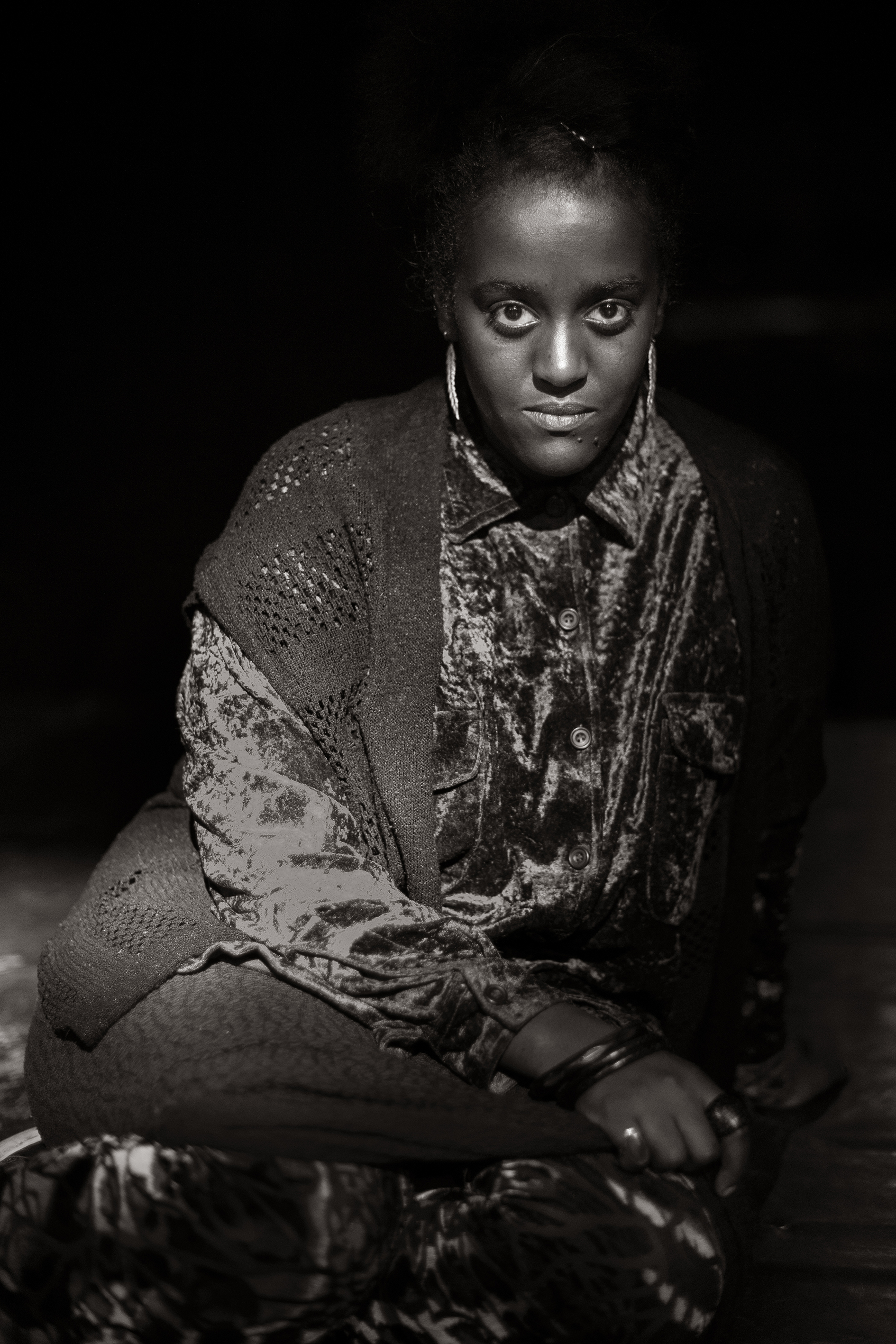 Composing for me is a constant search and a struggle towards something yet unknown to me.
INSPIRATION: Sven-Åke Johansson
"He combines a high knowledge about sound with some kind of performance or music theatre in a very convincing, uncompromising and utterly strong way. I'm always surprised by him!" – SJ
Born in 1943 in Mariestad, Sweden and residing in Berlin since 1968, Sven-Åke Johansson is a composer, poet, percussionist, and visual artist, and a vanguard of the European free improvisation music scene.
In the 1960s, he forged a European variation on free jazz in collaboration with pianist Alexander von Schlippenbach, bassist Peter Kowald, and saxophonist Peter Brötzmann, with whom he recorded percussion in trio and octet formations. His collaborations with other musical luminaries include Rüdiger Carl, Hans Reichel, Dietmar Diesner, and Axel Dörner.
He participated in Berlin's legendary Zodiak Free Arts Lab from 1967–69, and has played with Tangerine Dream and the Globe Unity Orchestra.
Malin Bång – 'Faces and Moon Splinters' performed by the Stockholm based ensemble the
"One of the first new music pieces I sung was composed by Swedish composer Malin Bång. She is very inventive and extremely thorough. It's always challenging to sing her music but so rewarding when you get it right." – SJ
Malin Bång's music is an exploration of movement and energy. She defines her musical material according to their amount of friction to create a spectrum of unpredictable and contrasting actions, ranging from the intimate and barely audible to the harsh and obstinate.
In her work she often incorporates acoustic objects to explore a rich sound world and to suggest that a musical content can be shaped by anything valuable to the artistic purpose.
Unreleased tracks from Sofia Jernberg's upcoming album
"I wanted to work with text in a different way. I asked my Facebook friends to write something beginning with "Let's…" I got lots of material and composed the text by putting together my own and their phrases. This is a demo recording of "Let's" performed by The New Songs (Eve Risser, David Stackenäs, Kim Myhr and myself)" – SJ
"In my solo work I concentrate on exploring the 'instrumental' qualities of the voice. Trying to camouflage that the sound generator is a voice. This way of working is appealing to me because I have a need to develop my way of singing and challenge my own preconceptions"
Sofia Jernberg on Soundcloud
INSPIRATION:
"A kind of bible for me. If I could only bring one CD with me to a desert island, this would be it!" –SJ
Recommended Viewing: John Cassavetes – 'A Woman Under The Influence'
Recommended listening: Pansori
"I'm fascinated by pansori because of its raw singing style. Those who master it switch from throat, straight, vibrato and ornament singing so smoothly it knocks me out.
This video is a bit weird in many ways but it contains some stunning vocal performances" – SJ