The sound generators at the EMS studio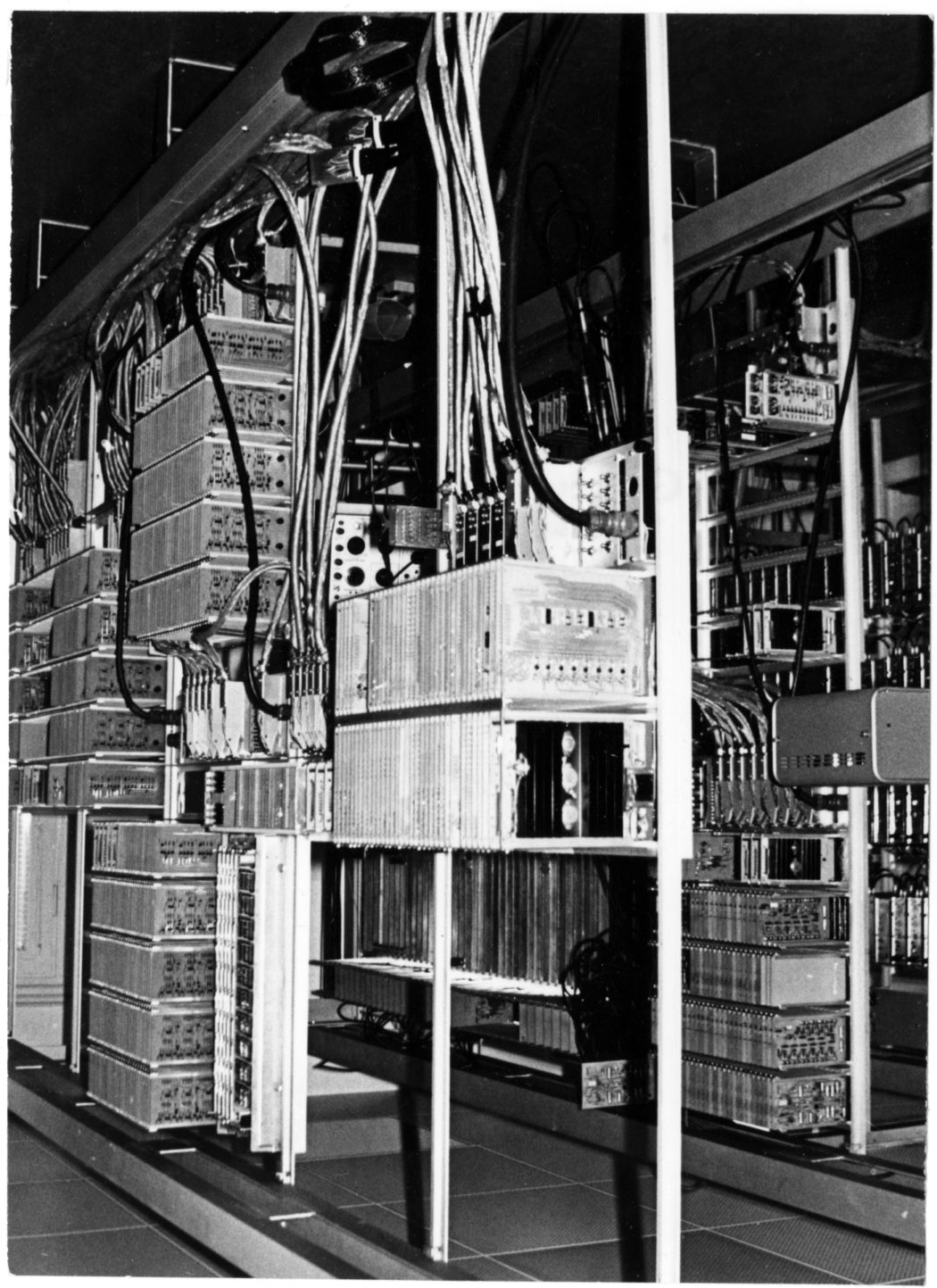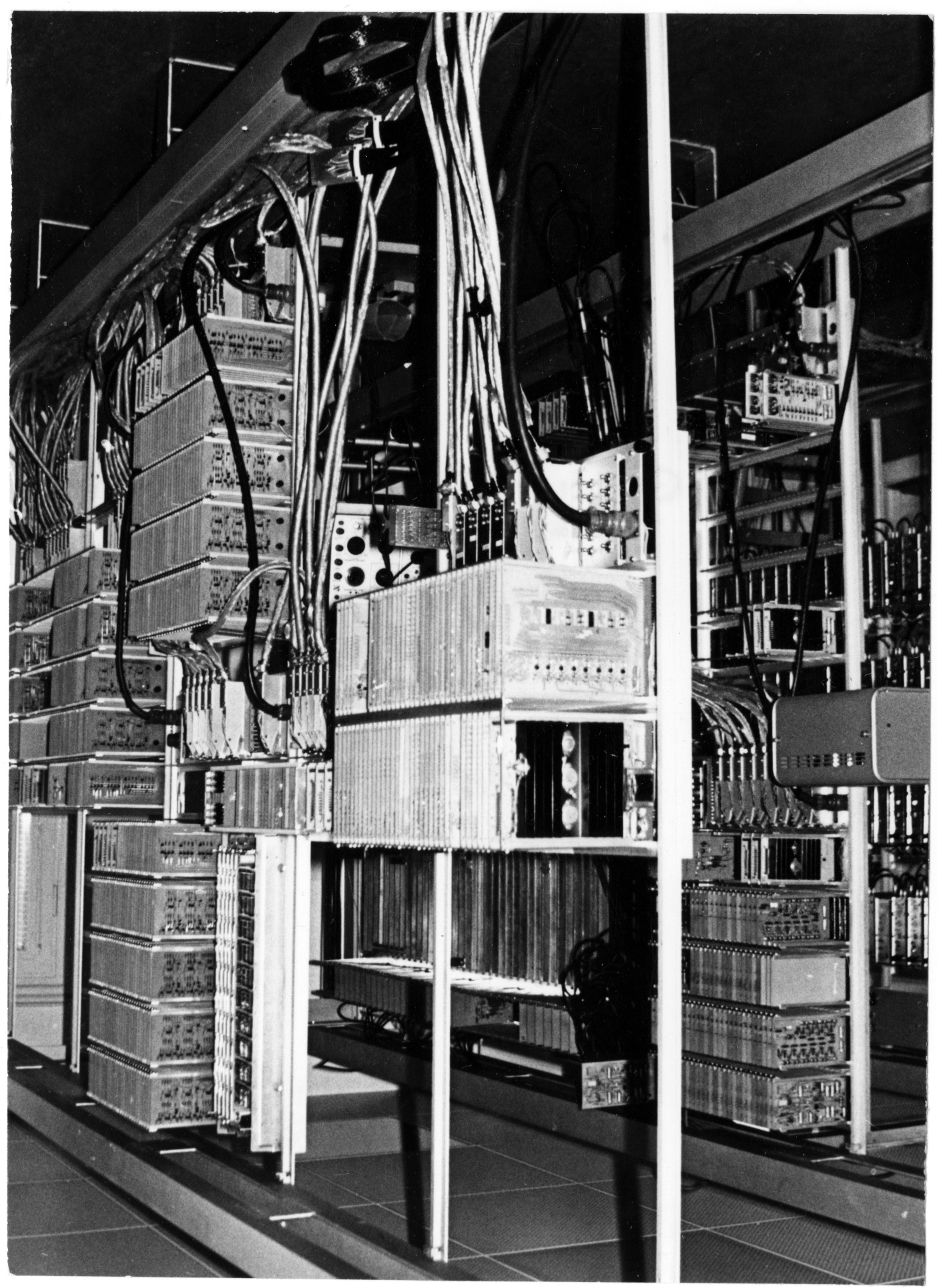 Politics and Aesthetics in Electronic Music. A Study of EMS – Elektronmusikstudion Stockholm, 1964-79, Sanne Krogh Groth
This book is the first to explore the history of the Swedish electronic music studio EMS. EMS was established in 1964 with the intent to create an international centre for research in sound and sound perception, and to build one of the world's most advanced hybrid studios. The principal creators of the studio were rooted in Swedish modernism, and had the EMS-project shaped in accordance to the social democratic cultural policy of the time. This enabled the project to achieve continuous financial support, eg. to purchase a computer in 1969.
The construction of the large studio was a complicated and prolonged process. While the building was underway, many composers worked in EMS's principle provisional studio, where they among other pieces created the so-called text sound compositions. Over time this studio was worn, and the composers asked for new analog equipment. The board of directors opposed the composers' wishes because they preferred to continue the original stake at digitally controlled analog apparatus and the planned research project. On these grounds, many disagreements and conflicts occurred.
EMS
"EMS-TU I, an art house film from 1974, gives a fascinating impression of the studio's visual expression.
The film does not give a pedagogical introduction to work in the studio, but shows composer Tamas Ungváry's work at the hybrid studio, accompanied by his own music.
I saw the film for the first time on a visit to Ungváry. It has since been uploaded to YouTube." -SKG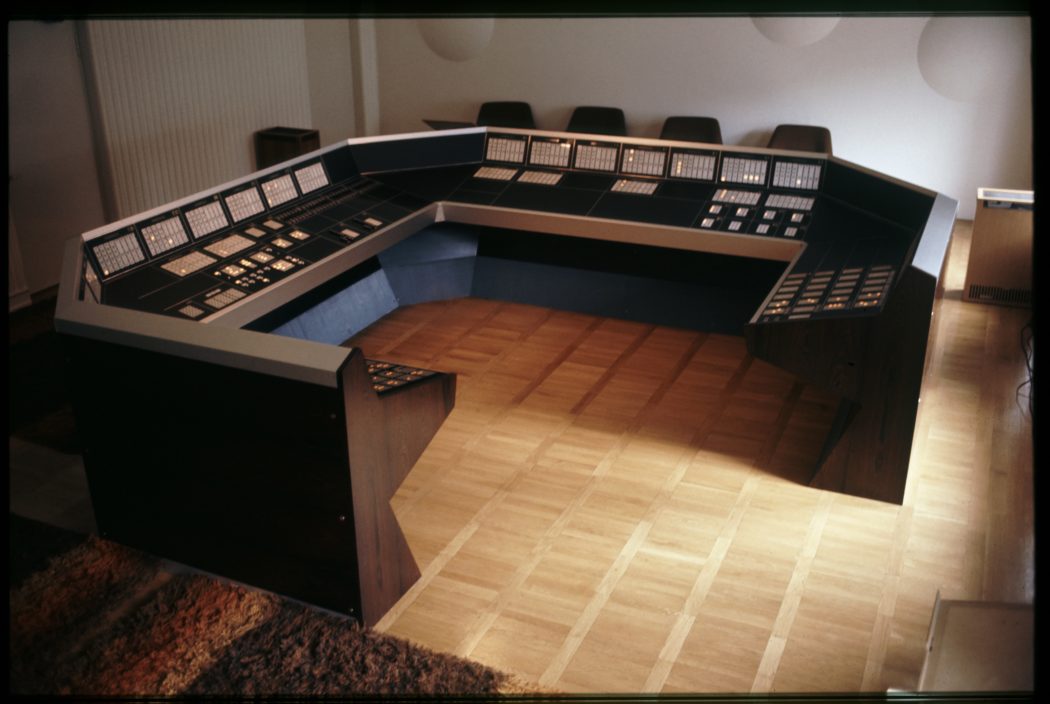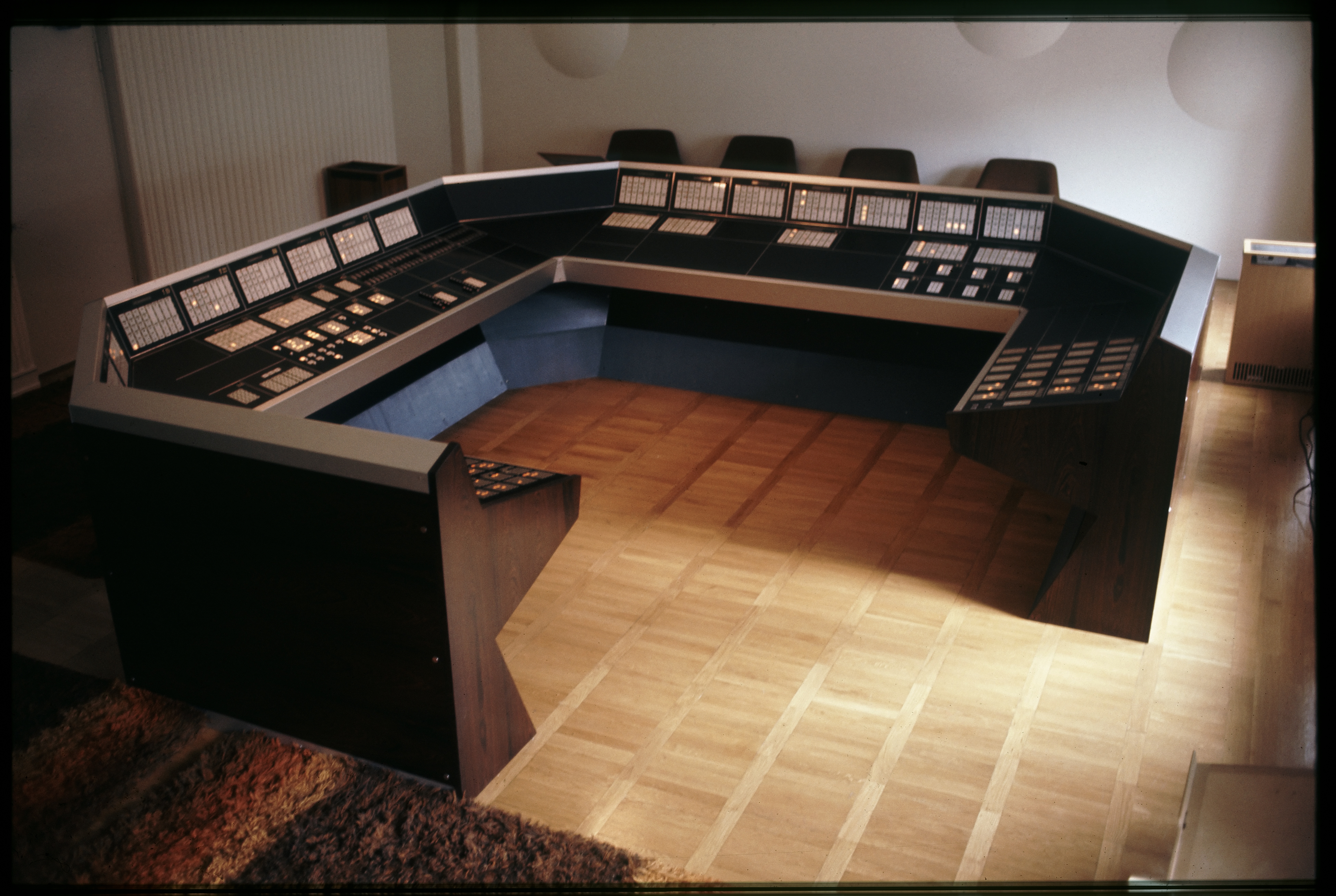 (Ferenc Füzeskuti, István Tóthpál and Tamàs Ungvàry: EMS – TU 1, Kunsthögskolan Filmverkstaden, Stockholm 1974 [colour film, duration 9 min. 59 sec.].)
VIDEO PLAYLIST: On these three films from 1980 respectively Lars Gunnar Bodin, Thomas Sjöland and Michael Hinton present the hard- and software at EMS.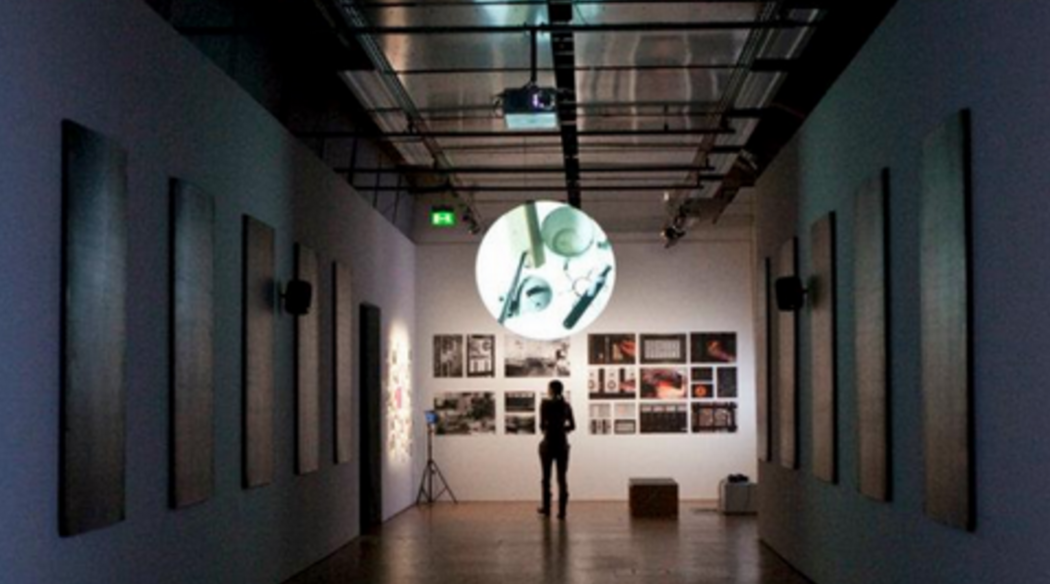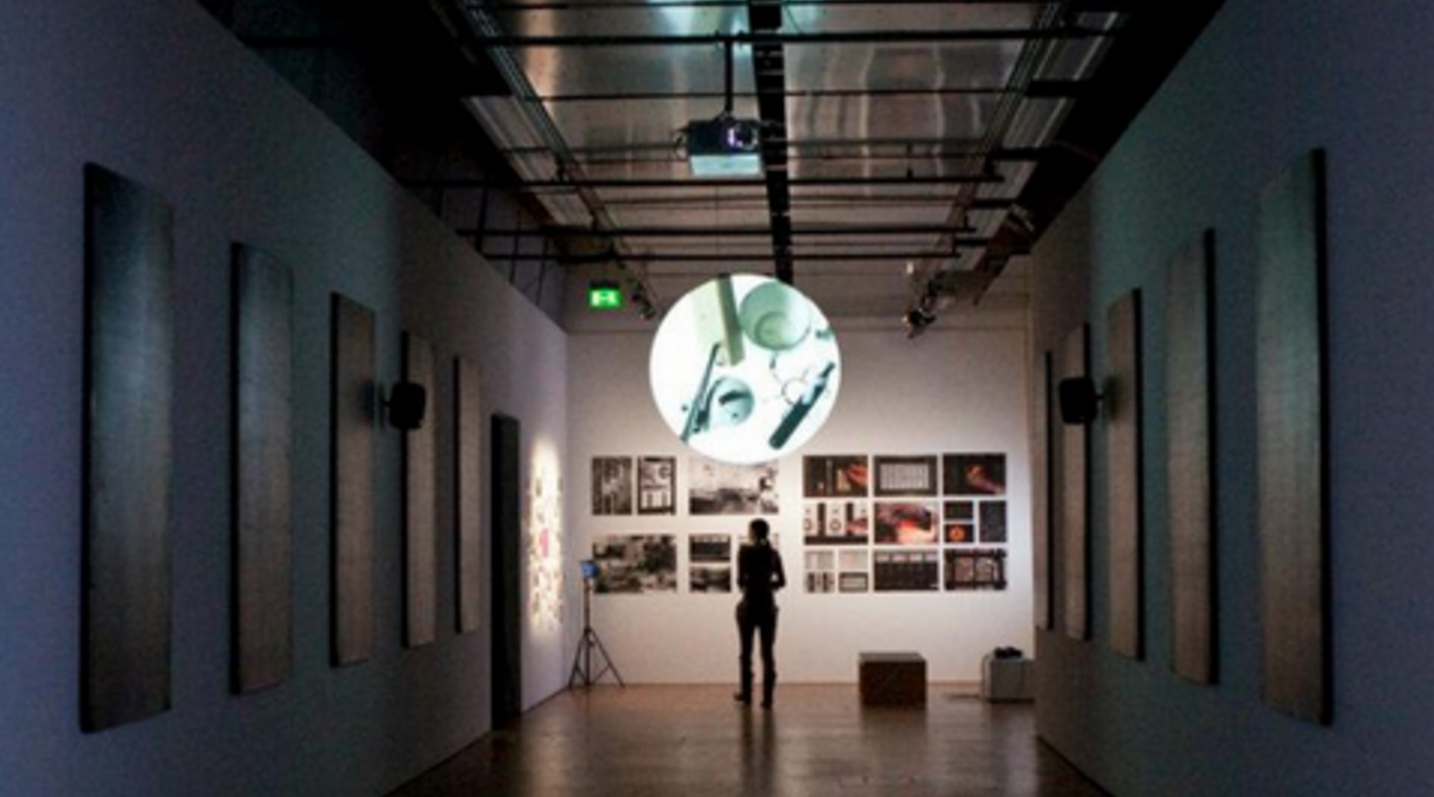 EMS documentation space behind Anemette Ruge's installation PLAeTnEr at "Unheard Avantgardes" in the exhibition "Sound Art. Sound as a Medium of Art." ZKM, Karlsruhe, March, 2013 (Photo: Felix Grünschloss, ZKM)
An interview from 2011 with the Swedish artist Sten Hanson (1936-2013) conducted by Johannes Bergmark in the artists home in Stockholm.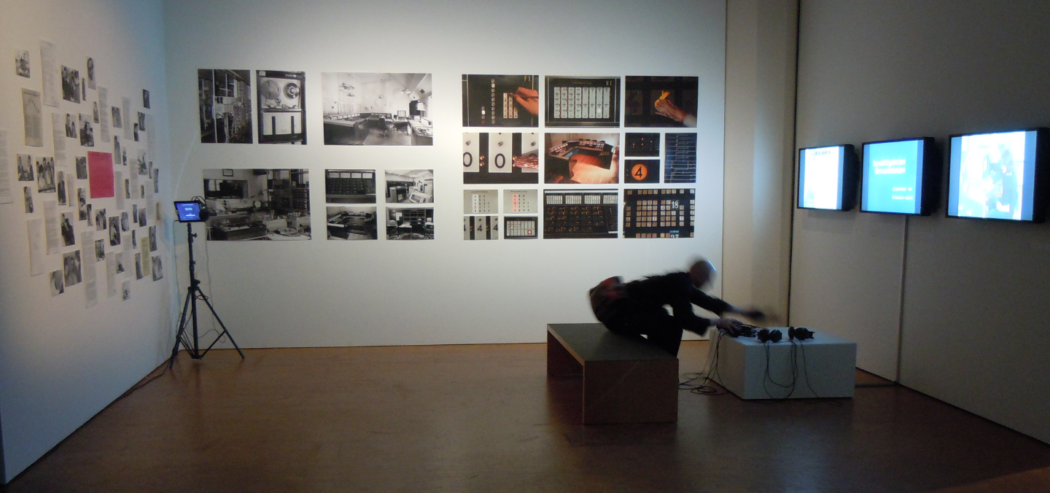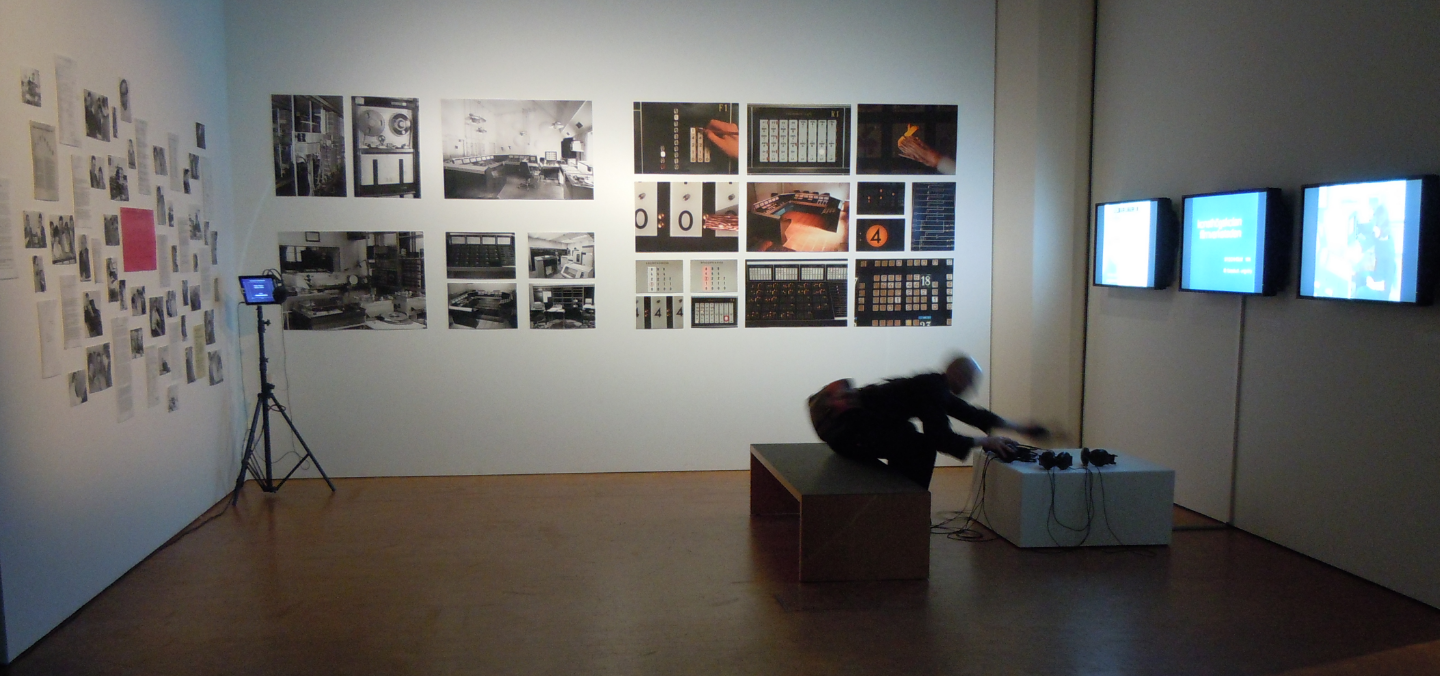 EMS documentation space selected and produced by Sanne Krogh Groth and Mats Lindström at the exhibition "Sound Art. Sound as a Medium of Art." ZKM, Karlsruhe, March, 2013 (Photo: Mats Lindström)