Tantalising harmonies of bittersweet discord echo through the air. Punch-drunk on Norwegian folklore, you are transported to a time and place that is neither past nor present.
Lars Petter Hagen's music is uncanny, immersing the listener in a sound world that is both familiar and alien at the same time. Despite the deceptive halo of nostalgia, Hagen's music is decidedly oriented towards the present with a trajectory into the future.
It is absolutely possible to surrender oneself completely to the music and gently submerge in this beautiful, subtly disturbing musical ether. Still, detaching the musical experience from the contextual imagery conjured up by this particular composer would deprive the listener of a dimension that makes Hagen's music all the more alluring and thought provoking.
Hagen's music utters a reverberation of the modern social experience, stealthily pillaging the emotional and material archives of history by referring to sounds and images associated with his home country and musical monuments of the past. He uses these tropes and familiar elements as rhetorical devices or gestures, employing them in a particular sense of style, trajectory and musical attitude to blast dialectical images out of the continuum of history[1], so to speak.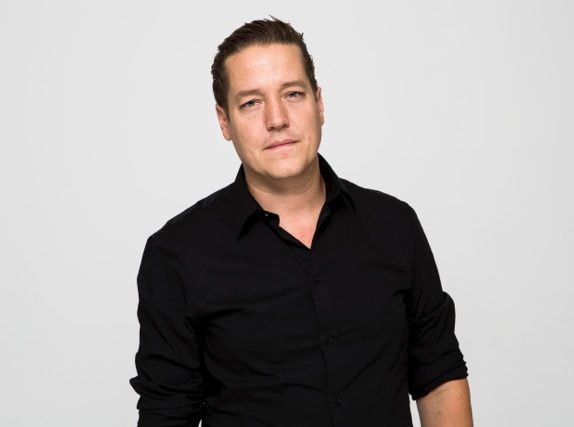 Hagen fearlessly ventures out of the comfort zone of the solitary composer. He assumes a 'critical' attitude to contemporary life and music by interrogating history with neither its origin nor its telos as the centre of attention, but rather as a melancholic contemplation on the question of belonging to the present. This deliberate situatedness is essential to his work and echoes the Foucauldian premise of the individual as both element and agent of the object of critical analysis, shifting the enterprise of critique from one of analytics of truth to that of an ontology of the self as a means for diagnosing the present. This reflection can be described as a search for the difference introduced by the present with respect to the past.
Deciphering Lars Petter Hagen's music summons the listener to embark on a hermeneutic odyssey. One worth indulging in, though it will undoubtedly leave you with more questions than answers. Through his music he traces his own identity, negotiating his own place amidst the ruins of musical history. A personal existential quest that renders the composer vulnerable while simultaneously opening up a critical space for reflective analysis and deeper understanding of his music and its inherent universal themes.
The complex patterns of identity employed by Hagen are often contradictory but they do somehow hold the key to unlocking the historical, ideological and sociocultural problems that occupy his mind. That is the point, perhaps. Consequently the ambivalent and conflicting picture that emerges remains strangely fragmented, broken and incomplete. As such, the highly individual and transgressive artistic voice of Lars Petter Hagen will ultimately remain a beautiful conundrum.
Here at Magma you get a fragmented glimpse into Lars Petter Hagen's thoughts and archive of curiosities. Enjoy the ride. – Arnbjörg María Danielsen
Biography:
Lars Petter Hagen (b. 1975) is a Norwegian composer and curator.
His music has been performed at festivals like Donaueschinger Musiktage, Maerzmusik, Eclat and Gaudeamus Music Week by ensembles such as Ensemble Modern, SWR Sinfonieorchester Baden- Baden, Neue Vocalsolisten Stuttgart and Oslo Philharmonic Orchestra. In addition to vocal and instrumental music he works with sound installations and music for stage and film.
In 2010 his music for "Baby Universe" by the New York based puppet theatre company Wakka Wakka was nominated for a Drama Desk Award. In 2012 he did a collaboration with electronic music producer Pantha du Prince, that was released on Rough Trade Records in 2013 as Pantha du Prince and The Bell Laboratory. In August 2013 a new record with all his symphonic music will be released, performed by the Oslo-Philharmonic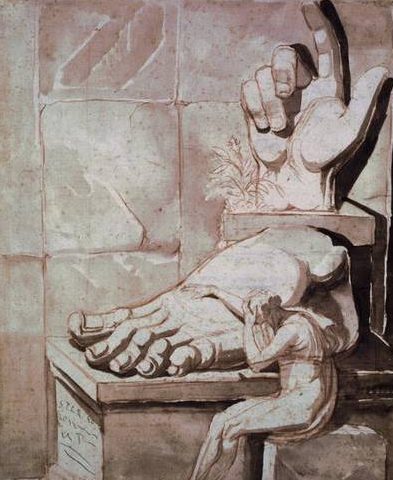 In 2003 he was awarded the Arne Nordheims Composers Prize by the Norwegian Ministry of Cultural Affairs and in 2004 the Edvard Prize in the contemporary music category.
Lars Petter Hagen is the director of Ultima Oslo Contemporary Music Festival and former artistic director of Ny Musikk (Norwegian Section of ISCM), and the festivals Happy Days and Nordic Music Days in Oslo.
[1] Blasting Open the Continuum of History- Walter Benjamin's challenge to the practice of history
The Poetics of Resignation: Lars Petter Hagen in conversation with Eivind Buene
EB: I have used the term 'neo-folklorism' about some of your works. After having been taboo since the 1970s folk music material and methods are increasingly evident in the music of younger composers.
LPH: Folk music material is used today in quite a different way than before. Not so much as a celebration, but as a way of problematizing identity – a reflection on where we come from, as composers.
EB: Where do you come from?
LPH: I don't have a folk music background – my first composition, a clarinet concerto I wrote for myself – was motivated by my exploration of the instrument to discover new sounds. At the same time, when I was a member of the regional youth orchestra at the age of 15-16, we played a lot of Grieg, Dvořak, Tchaikovsky and such. And I have to admit that the overwhelming experience of sitting in an orchestra and being one hundred per cent engulfed in sound is an incredibly powerful memory. That ecstasy is an important reference for me as a composer.
EB: You speak of hope, but in your titles and programme notes we find words such as tristesse, melancholy, despair, resignation…
LPH: I have always been interested in music as a form of reflection, and melancholy is a reflective attitude to life, an active response to something. That is why it can also be a positive creative force. The philosopher Espen Hammer writes about these matters in his book Det indre mørke (The Inner Darkness), about the cultural history of melancholy. It is not about sadness and depression, but about the realization of finality: you know you are going to die, and accepting the fact is the only way to relate to life. For me it also works as a compositional technique: realizing that it is impossible.
EB: Two other terms that seem to be important to you are Ruin and Archive. Is your preoccupation with memory first and foremost an expression of a tendency towards nostalgia?
LPH: Music is intimately linked to memory, through time. We experience music in relation to something that has been. This is the way in which we experience musical form. An archive, a collection, is precisely a materialization of memory, so for me these things belong together.
The realization that time is irreversible has been called "The ruin motif of melancholy". I am interested in the transitoriness of things, which the writer Tor Ulven was so preoccupied with; it is the opposite of nostalgia. I do not want to go back; I am lying in my grave, smiling at the world.
EB: You called Kunstnerens fortvilelse… a brand new ruin?
LPH: There is a long tradition of constructing ruins that goes all the way back to the follies of the eighteenth century. And there is a darker offshoot, namely Hitler architect Albert Speer's Ruinenwert, in which an important aspect of architecture was to construct buildings that would eventually decay into impressive ruins. This says something about the desire to live on after death by staging one's own version of history. And it is a powerful force in the human psyche. The orchestra as an institution is fascinating because it presents a very practical confrontation with the past. Today's orchestra is that of Mahler and Strauss, and you have to relate to that whether you like it or not. In its structure and sonority the orchestra is the same as it was in Mahler's time, and my postulate became to accept the impossibility of writing better orchestral music than Mahler. The history of the orchestra after Mahler is a ruin.
EB: That seems to me a liberating perspective. It implies a critical absence of illusion. Nonetheless long passages of Kunstnerens fortvilelse… are like a balm for the soul, as one would say – an inattentive listener might take it for pastiche. Are you afraid that the critical aspect might be lost beneath a blanket of euphony?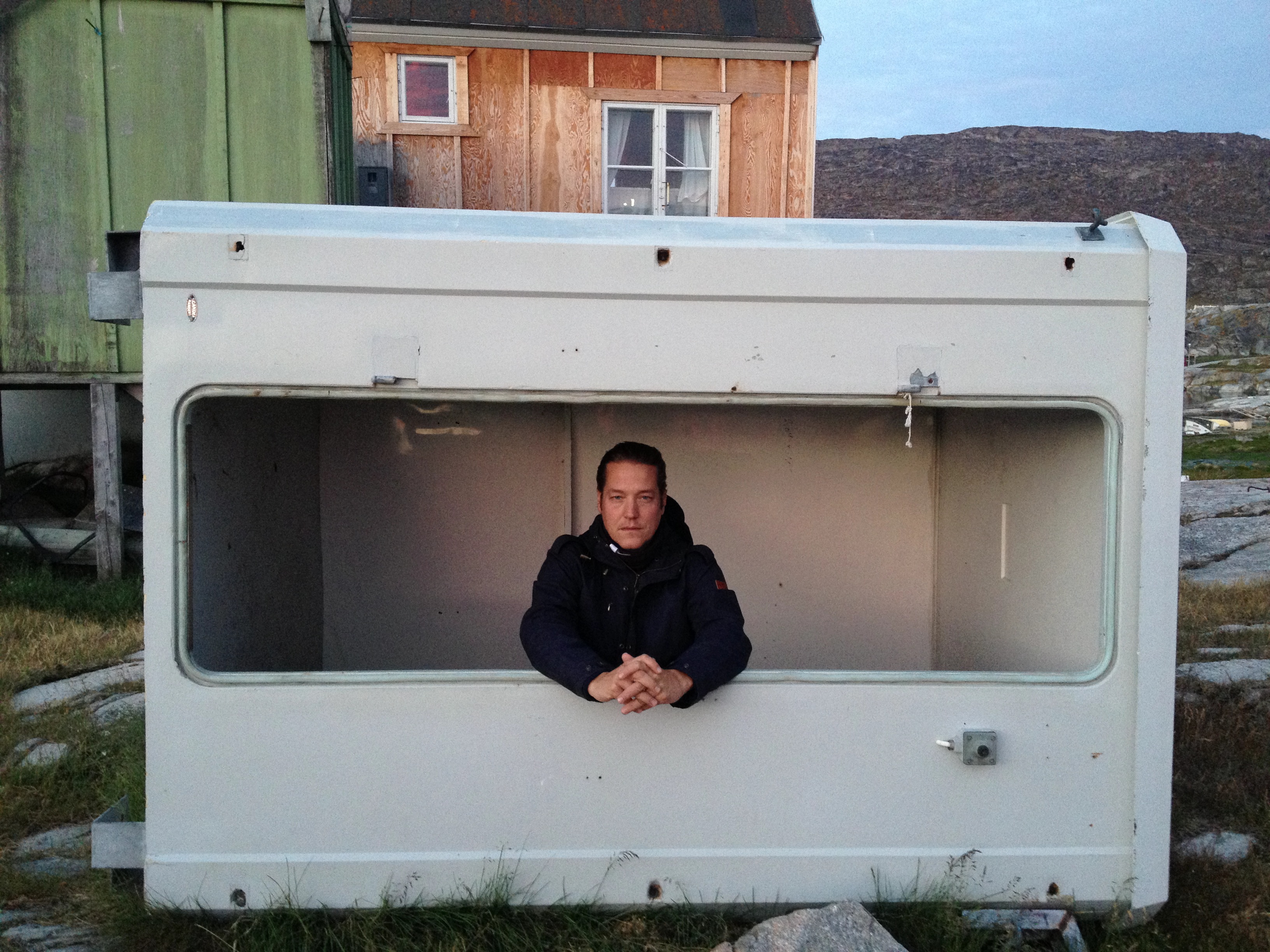 LPH: Yes, or rather… no! There are many layers of communication here. I am not interested in seduction. For me there is no contradiction between euphony and problematization. It is no longer the case that atonal music is critical and tonal music retrospective – in many instances it is the opposite.
The relationship between concept and material is and has always been at the very core of the act of composition, and there is no clear recipe for how to materialize critical thought in the complex musical landscape of today. The point of departure for To Zeitblom was precisely this, as described by Adorno in "Das Altern der Neuen Musik" from 1954.
Adorno already suggests here that contemporary music has found its form to too great a degree; this is contradictory to the idea that contemporary music should always represent continuation. You could say that the works on this recording are the consequence of 'fatigue'where compositional focus slowly shifts from interval structure, rhythm and colour to context. But at the same time this would be an oversimplification, since the essence of these works will hopefully never be reducible to a method. Insofar as one should attempt to understand anything at all, one should examine the poetic aspect of the music, that which is unformulated.
EB: Could one, to use a somewhat clumsy term, say that you negate negation?
LPH: Well, it's resignation. Resignation as a compositional method. But yes, any development involves a negation of the point of departure. And to me, the point of departure at the first encounter with the orchestra is really first and foremost an invitation to a discussion about values. Why is Mahler important? How does this continue? I have no solution. My project is the opposite – there is no solution, we can all give up.
EB: …but we can listen to some fine music while we give up? It seems that you take a very material pleasure in the sound of the orchestra. At the same time, as festival director of Happy Days, Nordic Music Days and the Ultima festival, you have maintained a contextual and conceptual programme in which music as a sensual experience is toned down. Is there a schism between Hagen the composer and Hagen the curator and artistic director?
LPH: No!
EB: Are you sure of that?
LPH: No.
EB: So there is an ambivalence?
LPH: Absolutely. There is extreme ambivalence.
EB: No schism, but extreme ambivalence?
LPH: Well, the motivation behind my work as a curator presenting music to the public arises from my social and political conviction that it is something profoundly necessary. An obligation to continue tradition. When I compose, the picture is more complex, because it is so personal. My preoccupation is with rendering visible doubt, weakness, differentness, fragile ideas, but I choose different strategies than those I choose as a curator. But my motivation is the same, I think. I probably do a lot more doubting than most people think I do, as a festival director too, even though I am concerned with making clear rhetorical statements. This provides the transparency necessary to communicate with the public. Reality is brutal, as you know, and when you cannot choose not to relate to it, it is easy to become cynical. At the same time you are constantly struggling to maintain your own sensitivity. It is a paradox, but I find it interesting in itself. The two roles complement one another, in a way they appeal to different sides of my personality and perhaps inspire each other more than I would like to admit.
EB: Perhaps that is the reason why I often sense a form of dissension in your works, where your statements are voiced in one domain, and the material aspects exist in another. The various layers of communication in Kunstnerens fortvilelse… is one example. At the same time I feel that the sincerity in your music is sincerity in inverted commas, a staged sincerity. Or cynicism, if you like. Do you consider this to be a legacy of modernism?
LPH: Yes. I am interested in structure, and in a reductionist compositional technique. As you mentioned earlier, my scores are becoming simpler and simpler. The rhythmic element disintegrates and I try to remove all forms of musical gesture from the material – articulation,
agogical aspects, that kind of thing, they are really in the way. My music is in fact very tablelike, very schematic. But because I use this charged material it acquires a semblance of sincerity. The Tveitt fragments are the most concrete example of this. I took partly burned manuscript pages that had been recovered from the fire on Tveitt's farm, and the way in which the fire had damaged them determined the harmonic and rhythmic structure of the musical fragment. If one of the pages contained a large chord but the clef and instrumentation were missing it gave me a lot of leeway for interpretation. A ruin, literally.
EB: This is what the most recent decades in music have reclaimed – direction, gesture, context – and applied it to the 'neutral' pitch structures of modernism. You do the opposite – retain the gestures of modernism with which you dress a material charged with romantic expressivity.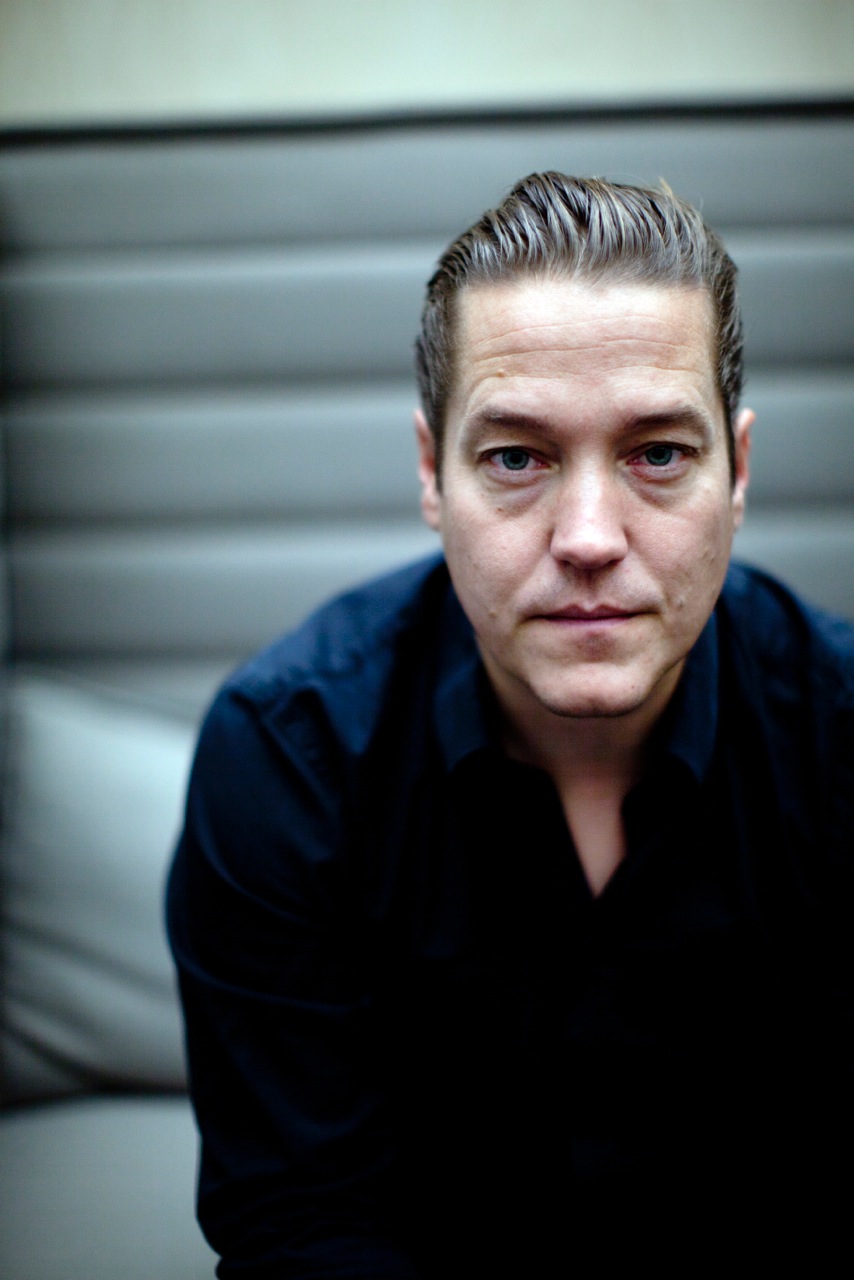 LPH: That is a very precise summary of the project.
EB: What forms the basis of the selection you have made from the Norwegian canon – from the Sørgemarsj for Grieg via nationalistic choral music of the 1930s in Norske Arkiver to the Tveitt-fragmenter?
LPH: It's not really a canon, it's a problematization. As an unknown young composer from Norway I was invited to write a work for Donaueschingen, one of the bastions of modernism, known for its scepticism towards folklore ever since Schoenberg's day, and I wanted to start out with this stereotype idea of 'Norwegian authenticity'.
I wanted to strike a blow for the Golden Age – Svendsen, Halvorsen and Grieg. A liegeman of the rhapsody and a spokesman for a 'national sound'. It was an interesting position to be in. So in the context of the festival a critical dimension arose, because it was, as you put it, a negation of negation; an 'overidentification'.
I find it fascinating that for two hundred years Norwegians, Grieg and all of them, went to Germany to study music; Norwegian music history was for the most part German music history and it was not until 1945 that this changed. In some way or other it is fundamental to my compositional project to examine why I write the music I write. Norske Arkiver was my first attempt.
EB: Your music might have turned out differently if you, like previous generations of Norwegian composers, had studied in Germany – or to put it another way: Do you experience a provincial freedom in coming from the fringe of Europe?
LPH: Yes. I do. Inaccessibility is a condition of all freedom. Haha.
EB: Could you, for example, have used the Adorno device in To Zeitblom if you had studied in Germany?
LPH: No. I don't think so, but there is more to it than geography. The centre-periphery mentality is becoming less and less relevant. Now it's all about relations, the individual and context, which is a much more complex problem. Zeitblom has a lot to do with 'translation', narratives, how we relate to our parallel universes, to the complexity. Ensemble Modern did a version of Zeitblom for which the Adorno translator Wieland Hoban unfortunately could not be present. So we invited Suhrkamp's Derrida translator, instead. That was very good too. The text then focused more on the relationship between the original and the translation; that the original always needed a translation otherwise it is lacking something. The meaning always lies beyond language, in that reflective space between the original and the translation. Or between Hardanger fiddle tunes and Vivaldi's viola d'amore concertos, if you like.
EB: In the speech in To Zeitblom you mention your success with 'exotismus'. Is that a deliberate play on the cliché of the Nordic idea?
LPH: Yes, it's very deliberate, even expressly so! It is a staged, dramatic situation in which the very premise is that ambivalence. Many of my works contain similar theatrical devices, music losing to language; this gives rise to awkwardness and other elements that disconnect the music from its traditional context, not unlike Brecht's Verfremdungsteknik. After the premier performance of Norske Arkiver at Donaueschingen I was approached by a girl who said that what I was doing was theatre, not music! I think she meant it as a criticism, but I took it as a compliment.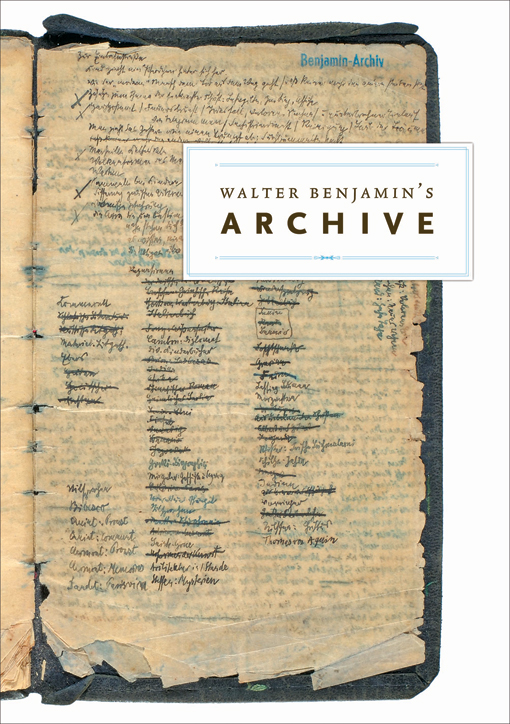 "The object of philosophical criticism is to show that the function of artistic form is as follows: to make historical content, such as provides the basis of every important work of art, into a philosophical truth. The transformation of material content into truth content makes the decrease in effectiveness, whereby the attraction of earlier charms diminishes decade by decade, into the basis for a rebirth, in which all ephemeral beauty is stripped off, and the work stands as a ruin."
"Everything about history which, from the beginning, has been untimely, sorrowful, unsuccessful expresses itself in a countenance – no, in a death's head … in this, the figure of man's most extreme subjection to nature, is pronounced the enigmatic question not only of the nature of human existence as such but of the biographical historicity of the individual. This is the core of the allegorical way of seeing, of the baroque, secular account of history as the passion of the world, a world that is meaningful only in the stations of its decay. The greater the significance, the greater the subjection to death, because death digs most deeply the jagged line of demarcation between physical being and significance."
– Walter Benjamin, The Origin of German Tragic Drama
INSPIRATION: Hardanger Fiddle
"This traditional music has always fascinated me, musically with its very strange microtonal tunings and complex rhythms, but also socially with its iconic function representing "Norwegian identity in music".
A very problematic term, but nevertheless of great importance in the relatively short Norwegian history of art-music.
INSPIRATION: Christian Boltanski
"In a sense I work with music as monuments. Christian Boltanski once said something along the lines of "I think I want my art to be more about familiarity, rather than discovery", a statement I can fully identify with. Since the onset of this century, contemporary music has legitimised itself through a 'rhetoric of discovery', but I'm not entirely convinced that music is the most effective medium for generating new ideas. At least not at the moment.
Still, on the other hand, I am convinced that music is extremely well suited to establish new connections between ideas, on a conscious as well as a subconscious level, and in this way introduce new perspectives. It is exactly this intermediary stage, the tentative and incomplete, which interests me." – Lars Petter Hagen
INSPIRATION: Arkhilokhos: Fragments, rerendered by Norwegian author Svein Jarvoll.
"Norwegian author Svein Jarvoll wrote in the foreword to his rerendering of Arkhilokhos: Fragmenter that "fragments are the form of recollection".
Jarvoll uses the term thixotropy as an analogy for aesthetic experience –this is the property of a shear thinning liquid agent that makes it more thin flowing when agitated, and thicker under static conditions.
The notion that new interrelations occur when you stir something around is fascinating. I believe music is very well suited to mediate these kinds of relations and reactions. To create a universe that makes use of these properties, is what I want to accomplish with my music.
When the thixotrophic experience is applied to reading the Arkhilokhos Fragments, the fragments melt together in a constant flow. If you stop "stirring", the meaning becomes obscured." – Lars Petter Hagen

Arkhilokhos is well known for his lush language and is one of the earliest known Greek poets who chose his themes from his own feelings and experiences. The only thing that today is preserved by Arkhilokhos texts are fragments of poems. [Source]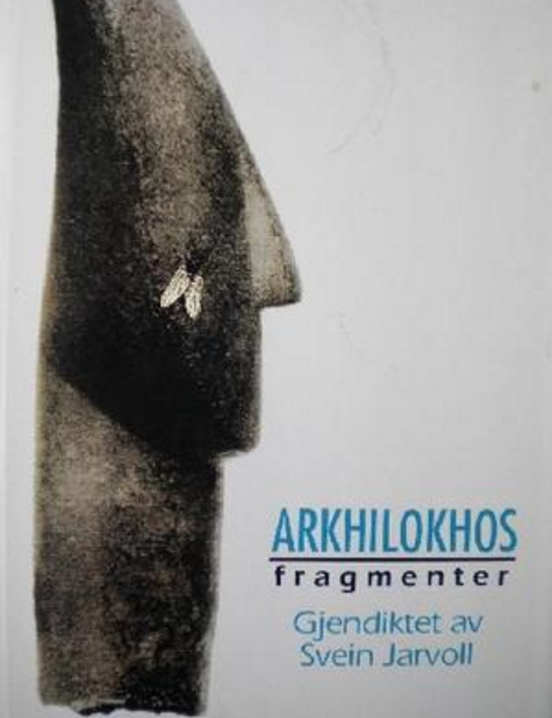 RECOMMENDED LISTENING: Essential pieces from Lars Petter Hagen's playlist of pleasing melancholy.
"Melancholy can be overcome only by melancholy" -Robert Burton, The Anatomy of Melancholy (anno 1621)
RECOMMENDED VIEWING: Lars von Trier – 5 Benspænd/ The 5 Obstructions
In 1967, experimental filmmaker Jorgen Leth created a striking short film, The Perfect Human, starring a man and women sitting in a box while a narrator poses questions about their relationship and humanity.
Years later, Danish director Lars von Trier made a deal with Leth to remake the film five times, each under a different set of circumstances and with von Trier's strictly prescribed rules. As Leth completes each challenge, von Trier creates ever more elaborate rules for the contest.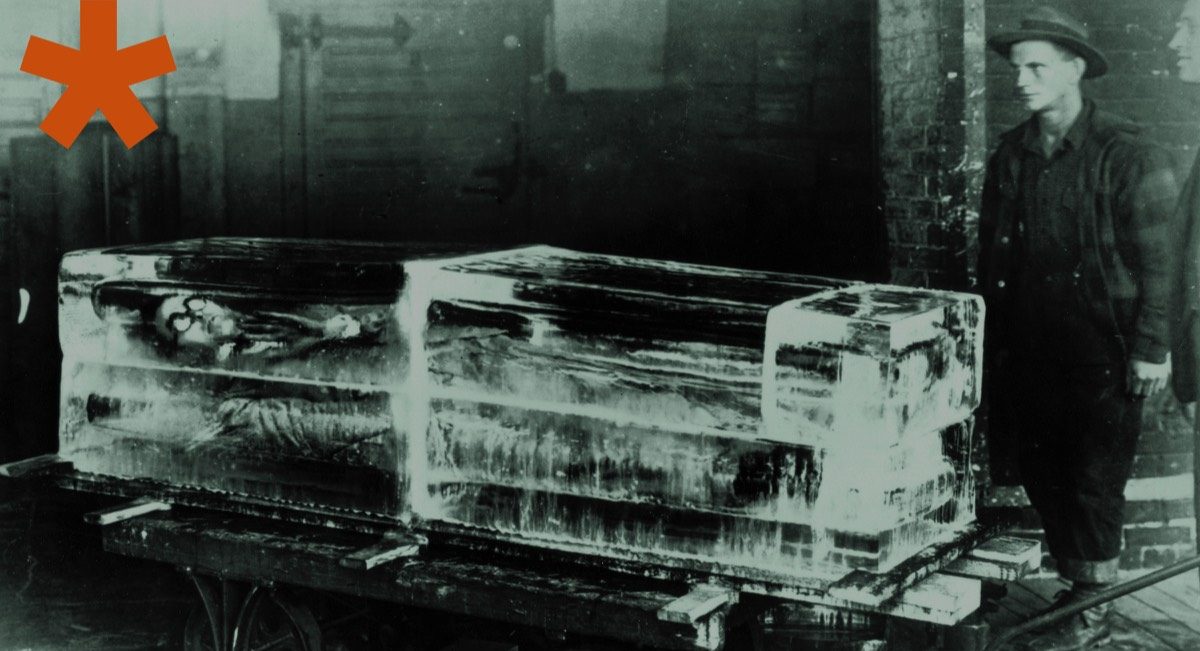 The Successful Freezing of Mr. Moro was a book project commissioned by the County Council of Stockholm to increase interest in education in healthcare, which was losing applicants every year.
The attitude among young people towards the program had become that it was for those with lower grades. It was obvious this was a problem that needed to be solved, as the need for healthcare personnel was predicted to increase within a couple of years.
The title of the project derives from a picture of a neatly dressed man frozen in a large block of ice that Roy Andersson had seen in a photo book. The caption stated "Mr. Moro successfully frozen in a cake of ice".
The editors of the book chose an unusual path for the project by creating a book that combined selected texts, poems, images and figures that should in one way or another represent the essence of human existence on earth, history and development. Among the selected items is an advertising text from an American cryonics company, excerpts from Dostoyevsky's Notes from Underground, George Orwell's essay A Hanging and the United Nations Declaration of Human Rights.
Among the photos in the book were images of dancing teenagers, the atomic bomb over Nagasaki, a boy with his arm stuck in a candy vending machine, and an industrial milk cow with giant, abnormal udders.
Recommended Reading: Thomas Bernhard – CONCRETE
"All our lives we've been looking for something, in the end for everything imaginable, and never finding it, always wanting to achieve everything and not succeeding, or else achieving it and losing it at the selfsame moment." – Thomas Bernhard, Concrete
Commentary from the back of the book: Introversion leads to suicidal ideation for Rudolf, extroversion to homicidal ideation, yet somewhere in between there are astonishing insights yet to be held.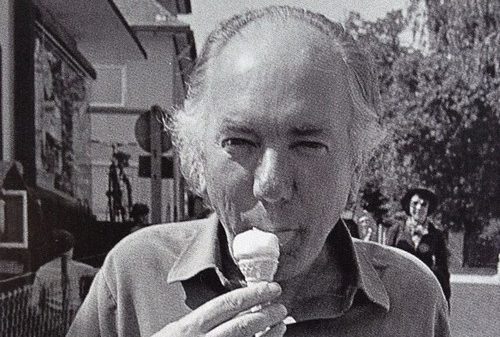 Recommended Reading: Georges Perec –
I Remember/ Je me souviens
"Je me souviens de ploum ploum tra la la"
About: This book is manifestly autobiographical and also obeys a rigid (but not difficult) formal constraint. It is also one of the oddest works of literature ever written.
'I Remember' is not a play, a poem, or a novel, and it's not a memoir in the ordinary sense either.
Recommended viewing: Fischli & Weiss: The Way Things Go (Der Lauf der Dinge)
The Way Things Go is a 30 minute film made by the Swiss artists Peter Fischli and David Weiss in 1987.
Set in a vast warehouse, filled with a carefully positioned collection of household objects such as car tires, ladders and oil drums, the film is in effect a very long chain reaction. One item topples over, which then triggers a car tire to roll down a ramp, etc. There are also a few pyrotechnics along the way.
The film is to some extent inspired by cartoon drawings of fantastic and improbable machines performing simple actions in complex ways created by Heath Robinson and Rube Goldberg.