Magma Chamber: In Conversation with Jüri Reinvere
INTRODUCTION
Jüri Reinvere (born 1971) is a composer; and a large part of his identity is to be a thinker and a poet. With the opening of the Iron Curtain in 1990, he migrated abroad to study and live, first in Poland, then for a long period in Finland and from there to Berlin in Germany. The eighteen-year-old boy's headlong plunge into the widely interconnected world of Central European music culture has left strong impressions on his personality and on his art.
Typically for Reinvere meanings are multifaceted, he moves beyond genre limitations, and recognizes the natural transition from music to poetry. In music he uses materials ranging from traditional instruments to sounds of nature and accompanying sounds of interpretation—and among the latter, most particularly, breathing—or phenomena that relate to sound environments like the echo in a room.
Reinvere's ease with crossing boundaries comes also from his having lived in societies with contrasting lifestyles and belief systems: the atheistic Soviet world replaced by Catholic Poland and followed by Lutheran Finland. Reinvere also lived for an extended period in Stockholm. In 2005, he established his permanent home in Berlin.
Friend and mentor, Käbi Laretei, who has played a significant role in his life, says: "Jüri is a very original composer and writer. Every work is a new surprise, and unpredictable developments are constantly in motion. Jüri is a Free Europe person: lightly stepping from world to world, from Cracow's intelligentsia to village landscapes of central Finland to the cultural circles of Stockholm—in each of these there is something of himself."
And despite the fact that all these countries have influenced Reinvere's music, his music has a characteristic locality, a sense of place. In the same way that a composer's home is significant to him as a person and his music is born from the continuous reciprocal relationship with his space, so his music progresses to performance most successfully in the right place.
His works are often performed in churches: sacred- and theatre-spaces have become a part of Reinvere's performance convention.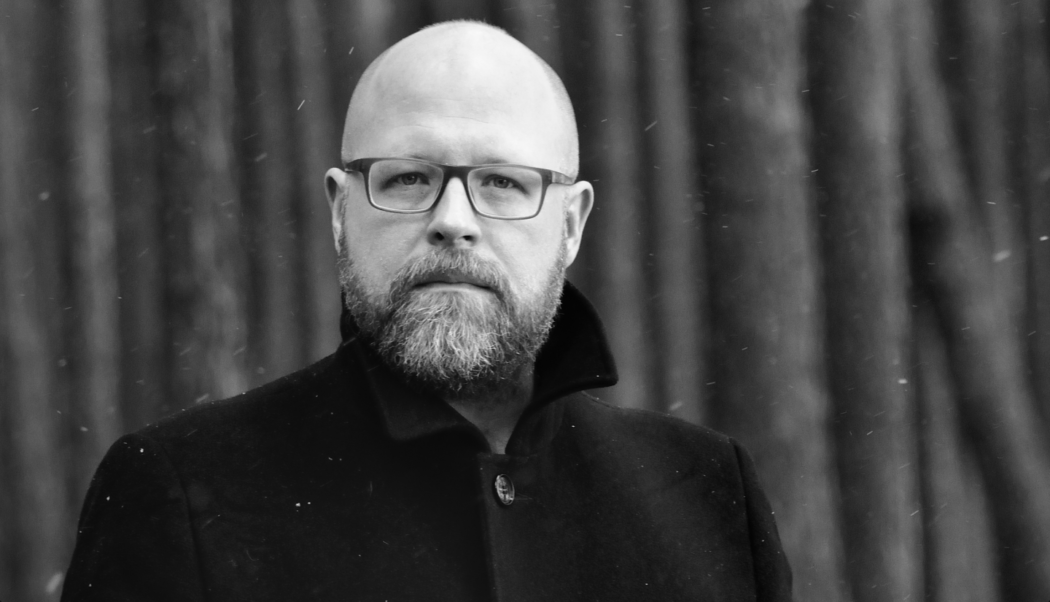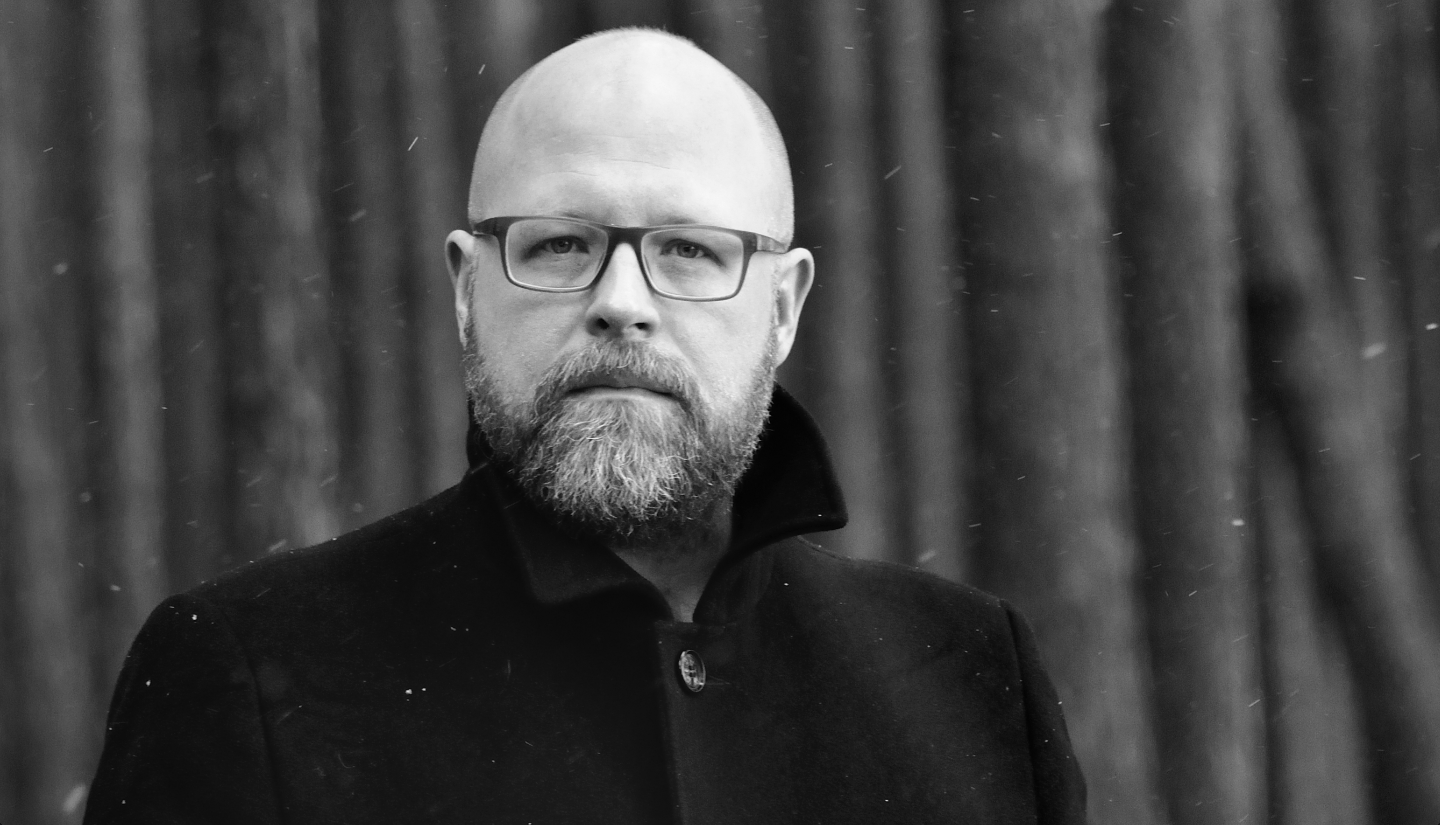 The composer has been much influenced by haiku poetry that speaks of nature and weather phenomenon, particularly the works of the classical masters Bashō and Kobayashi Issa. In their minimalist verse are expressed meaningful connections and in paralleling it with Reinvere's music there is the feeling that these fringe-area concentrations are just where Reinvere has employed his style of expression.
Text by By Sofi Oksanen & Gerhard Lock
PURGE OPERA
Opera based on the international hit novel by Sofi Oksanen, text taken from purgeopera.wordpress.com
In April 2012, the Finnish National Opera gave the world premiere of the opera The Purge, based on the international hit novel by Sofi Oksanen. Composed by Jüri Reinvere, it is an exploration of recent Estonian history.
Sofi Oksanen's Purge is one of the most widely read Finnish novels of all time. It has been or is being translated into 43 languages. The novel has been consistently acclaimed in reviews; the Sunday Times for instance ranked it as a family saga above all others. The novel has also won several prizes, beginning with the Finlandia Prize and including the Nordic Council Literature Prize and the Prix Femina Étranger in France.
Read about the process of composing the Opera…
INSPIRATION: The Livonian Shore in Latvia
"In Europe there are so few of us Finno-Ugric peoples left anyway – but the Livonians, like many others, are fully extinct by now. Their former homesteads are a miraculous, spacious, depopulated landscape; full of forests with wolves, the roar of the Baltic Sea and the cycles of the sun and the moon. For years I've come here with my tent, to be fully cut off from the modern means of the world. In my Sibelius-Academy years, the Finno-Ugric folklore appeared in my music every now and then, later it blended seamlessly with other materials in. But the theme of the disappearance of nations, of culture, of what makes us vanish remains as one of the basic fundaments of everything I've written. Be it then in music, poetry, or otherwise." – JR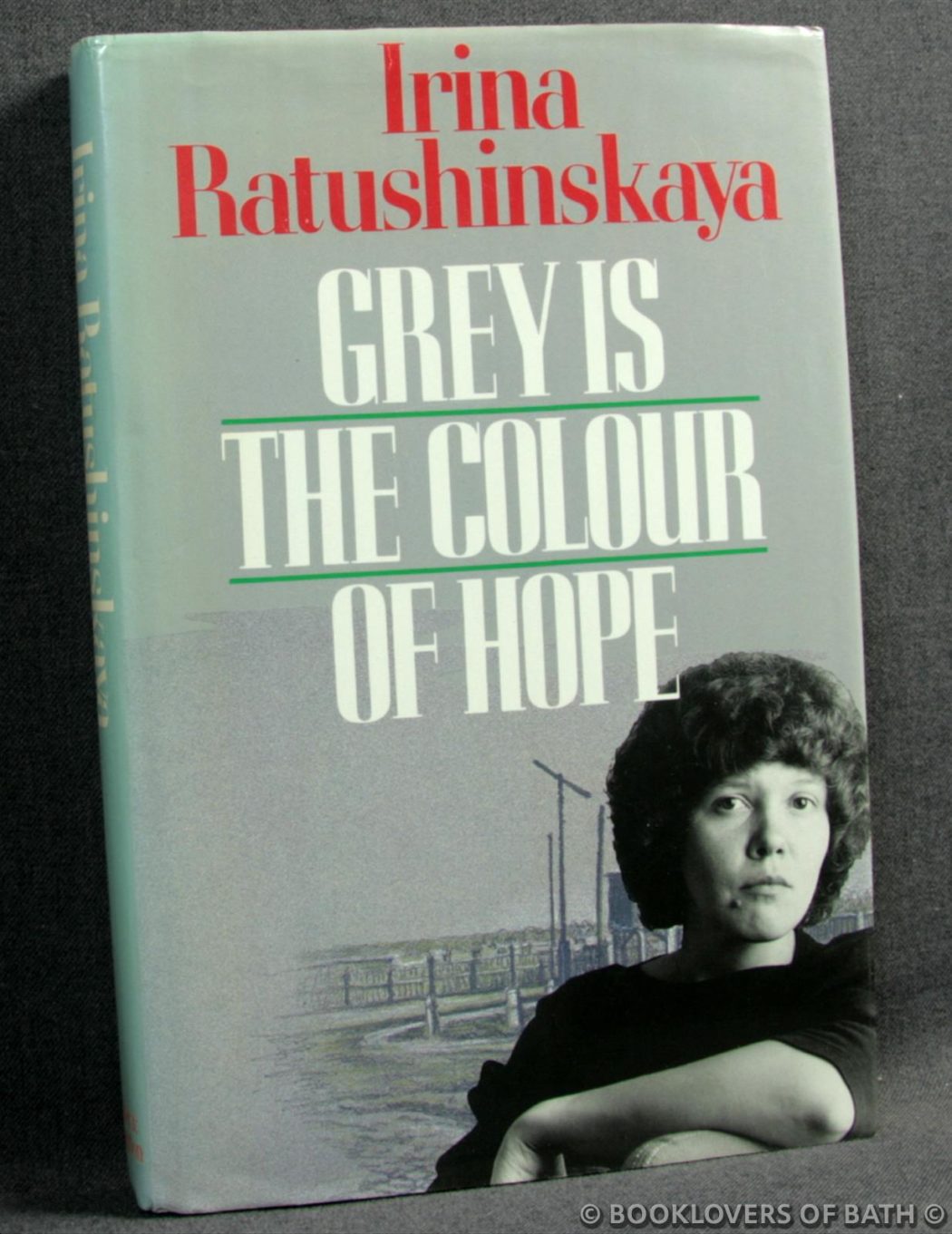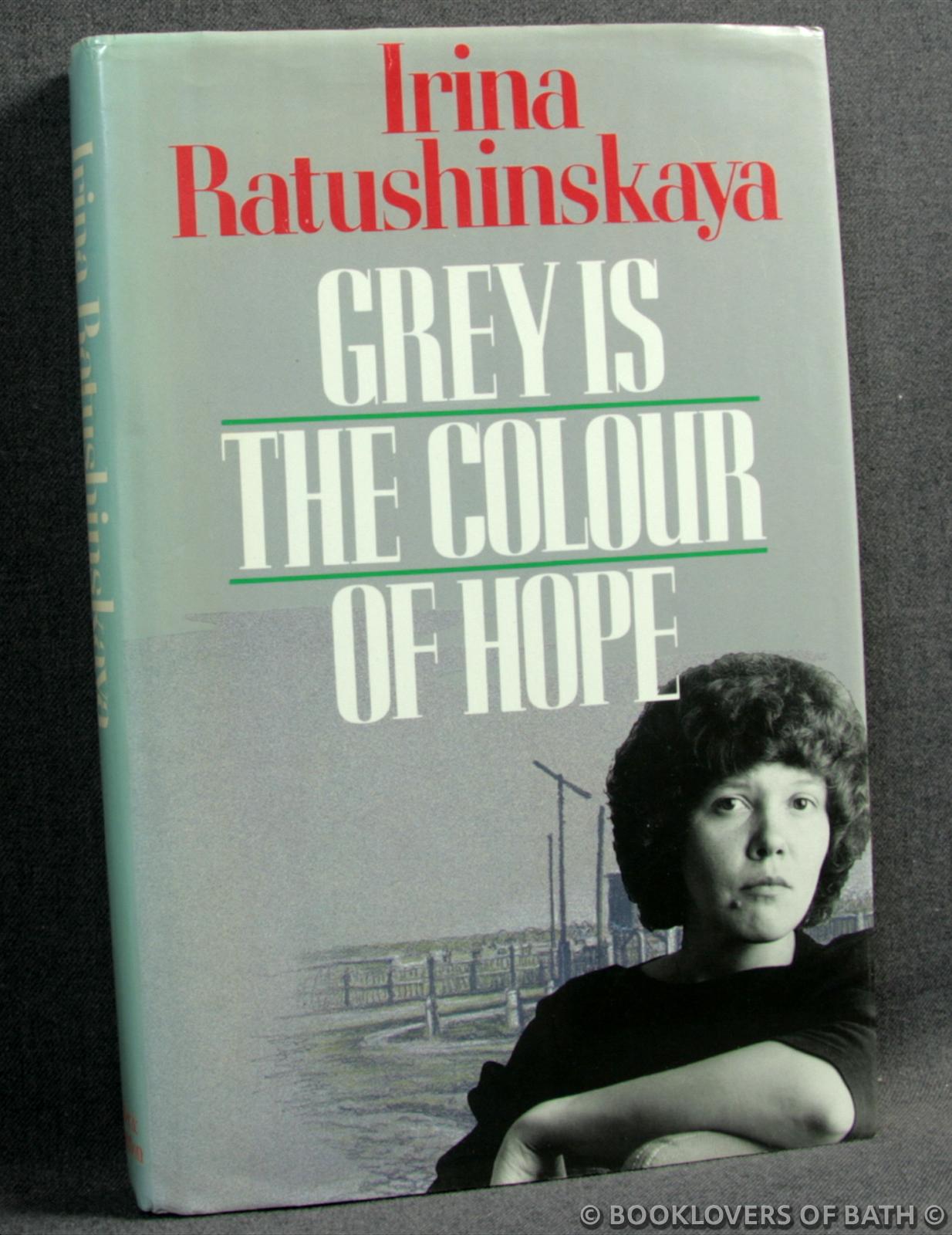 INSPIRATION: Three weeks at Irina Ratushinskaya's in London, 1996
"Irina Ratushinskaya was the Soviet political prisoner whom Gorbachev released as a sign of Kremlin's good will at the eve of his summit with Ronald Reagan in Reykjavik. After some years in Chicago she settled in London and I was lucky enough to live there with her family for several weeks. About her years in a Siberian prison, a successor of GULAG, she's written a captivating book called Grey Is The Colour Of Hope.
Back then I realised very little, how pivotally those weeks formed my identity. Not only the shredded childhood in the psychology of the Cold-War-USSR, but also the understanding of the systems of fear and humiliation as a tool of political power. Furthermore I had a balcony seat to watch their friends, arriving from Kyiv and Moscow. All this also comes visible in my music and other writings: be it then, last but not least, in the orchestral work with spoken word "Norilsk, the Daffodils."
During those weeks also the Dunblane massacre happened. In my mind it remained as a sign of the means of the power struggle, still going on" – JR
INSPIRATION: Alexander McQueen's Exhibition at the V&A Museum in London
"I think Fashion — at least it should be — is a sister of Music, and where the Music has lost its importance in the western society, the Fashion has taken it over.
Alexander McQueen was an indubitable genius of the latter, also a genius who destroyed himself. His work has in an amusing way been running in a flashy show in the V&A Museum in London, a show which, I am about to confess, I left with shaky knees.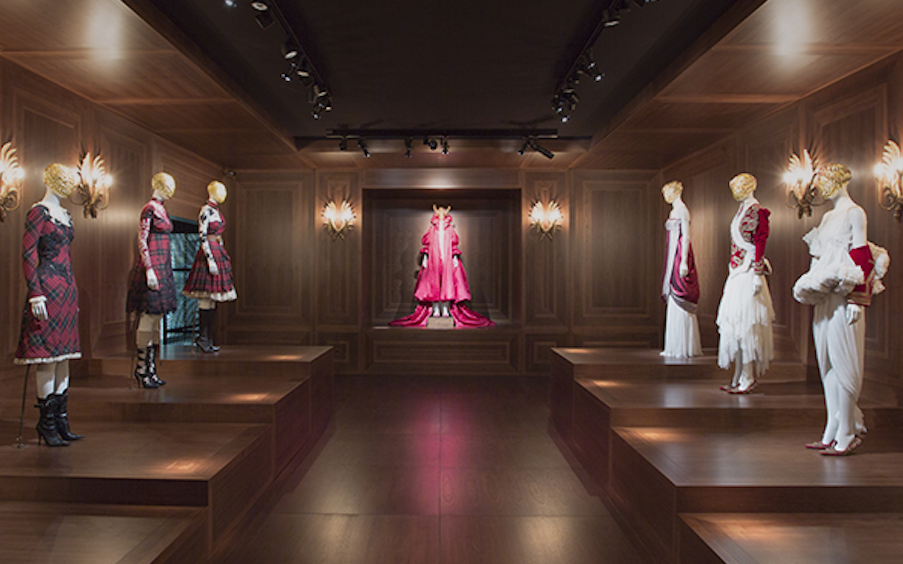 What it comes to the direct link to my work, then I am able to point it out, too. I think the design and the thematic material of music have very much in common. I think the timeline of every work should be like a catwalk for the splendour of thematic identities. If not, then something is wrong" – JR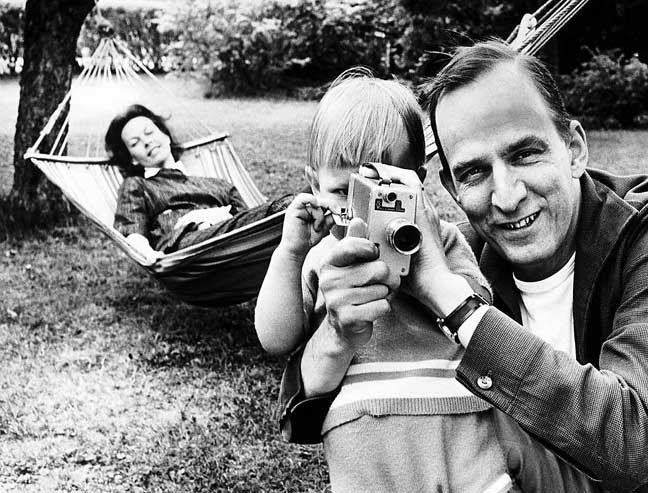 INSPIRATION: Ingmar Bergman and Käbi Laretei
Vart tog all denna kärlek vägen? (Where Did All That Love Go?)
"Both of them raised me to be the artist that I am. Käbi more, Ingmar less, but even more decisively.
Käbi, an Estonian-born pianist and writer was once married to Ingmar, later had become a very good friend. I spent countless hours, weeks, days, months, years with Käbi, and later with Ingmar, them slowly moulding me towards the artist I have later become, in good and in bad." – JR
PEER GYNT OPERA
Jüri Reinvere was commissioned to write the opera Peer Gynt, based on the national symbol of Norwegian literature.
Reinvere was both the composer and librettist. The play with the same name by Henrik Ibsen from 1867 and its incidental music written by Edvard Grieg are well known throughout the world and Peer Gynt is recognised as one of the most well-known Norwegian national symbols.
The premiere took place in Norwegian National Opera in November 2014.
INSPIRATION: 'Rosenkavalier' with Simon Rattle in Berlin State Opera in late December 2012
"Despite Simon Rattle being an immediate guarantee for a 'sold-out' evening in Berlin, it was a bizarre one: the theatre was not so full, the evening was a bit over shadowed, the staging being not too amazing. However, musically, it was one of those evenings where a magic happened. A magic, that is so impossible to attain with a will, be it only then when it is given to the hands of true masters.
I consider Rosenkavalier — and Strauss and Hofmansthal's co-written operas in general — the crown of opera writing and something likening to an etalon of a most perfect opera. However one very rarely hears a Rosenkavalier where every single element, some of them in such a sharp eclectic contrast with each other, form a unity.
That evening this happened" – JR
RECOMMENDED LISTENING:
Magnus Lindberg – Aura
Despite me not being such an ardent pilgrim to the altar of Lindberg as it sometimes in Finland is allowed, I do consider this work an amazing – looking both objectively and through its meaning to me – work.
I think — albeit it sounds 'dotty' in this context — the Peer Gynt opera wouldn't exist without any of those aforementioned 7 things, most of all without the Aura of Magnus." – JR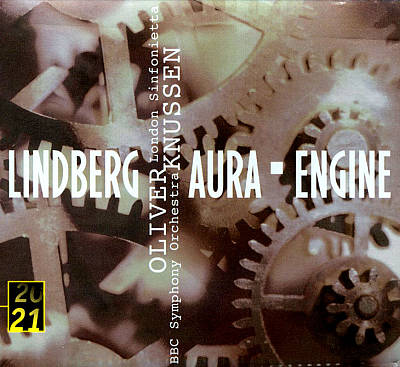 "This particular orchestra work from Finland's Magnus Lindberg is written in the memory of Witold Lutoslawski (and paying homage to the perfection of Lutoslawski's obsession in form, which, I think, Magnus Lindberg does in Aura even better).
Despite me not being such an ardent pilgrim to the altar of Lindberg as it sometimes in Finland is allowed, I do consider this work an amazing – looking both objectively and through its meaning to me – work. I think — albeit it sounds 'dotty' in this context — the Peer Gynt opera wouldn't exist without any of those aforementioned 7 things, most of all without the Aura of Magnus." – JR