Icelandic composer Davíð Brynjar Franzson has made New York his home for the past decades, but still maintains a strong tie to his native country.
This tie, and the re-contextualization of sounds and impressions of Icelandic origin filter through many Franzson's compositions. Surely on a highly conscious level, as nothing about Franzson seems random or unintentional.
His compositional approach is characterized by a reflective stance and meticulous execution that yields works which, despite qualities of seemingly straightforward, natural simplicity, unfold a structural complexity that sneaks up on the listener, manifesting itself out of the blue. It is this ambiguous yet rigorously disciplined quality that makes Franzson's work all the more interesting: His constant toiling with the perception of the listener. The carefully crafted inner dynamics of the pieces. The hypnotic tension between the sound material and the interaction of the instruments. The "negotiating context" and "activation of sound", as he himself calls it.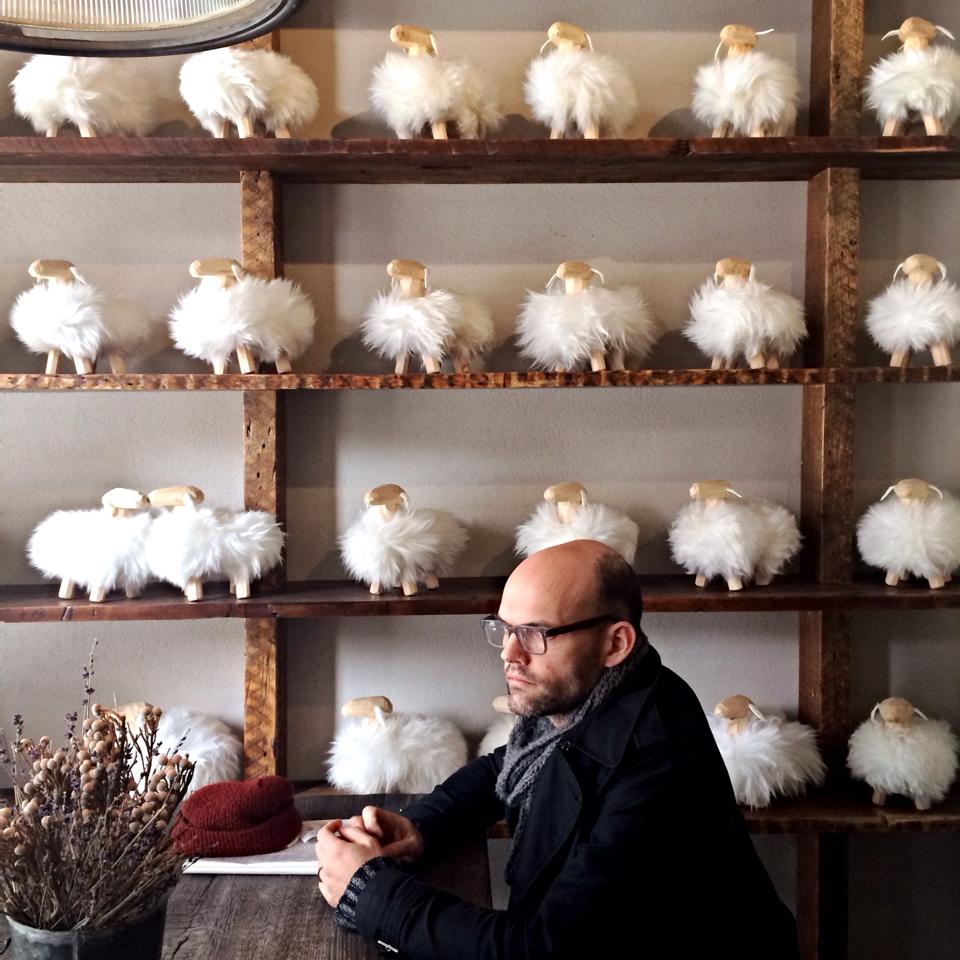 His music is frequently performed at international festivals, including the Transit Festival, Leuven/Belgium, Huddersfield Contemporary Music Festival, the Dark Music Days, Reykjavik, Ultraschall Festival, Berlin and MarzMusik at the Berliner Festspiele, to name a few.
Davíð Brynjar Franzson was one of the finalists of the Christoph Delz Foundation's Competition, Basel/Switzerland, and received a scholarship of the International Summer Course for New Music, Darmstadt/Germany.
Through long-standing collaborations with ensembles such as Ensemble Adapter, the Mivos Quartet and Yarn|Wire, he has developed a musical language that explores the internal dynamics of sounds and instruments as well as the social dynamics of performance.
His scores are published via Schott Music and his music can be heard on WERGO, Innova, Spektral, Smekkleysa and Carrier Records, a NYC based record label that he co-runs with Sam Pluta and Jeff Snyder.
– Arnbjörg María Danielsen
Excerpt from Davíð Brynjar Franzson's latest album,
The Negotiation of Context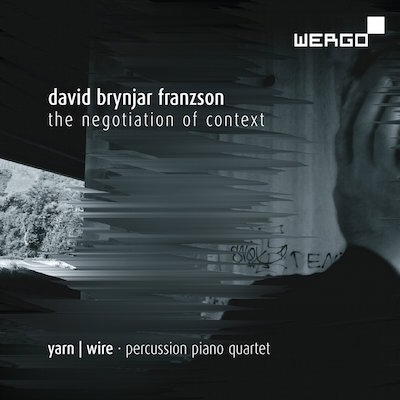 MAGMA QUESTIONNAIRE
What inspired you to become a composer?
While listening to a new–music classic on my laptop, I was blown away by the discontinuities in the piece I was listening to. The materials jumped from undeveloped, straight into states of decay and then back in an extremely natural way.
When I looked at my iTunes playlist, I discovered that the recording was in 18 parts and that iTunes was set to shuffle. It was a point of no return, the damage was done, and this experience now heavily informs my concept of form. Inspiration and aesthetic shifts often come out of nowhere, they don't trace a linear path from point A to point B.
Can you describe your approach to composition/music making?
My music is a mosaic of single sounds which fuse into a whole when heard together. My scores look almost empty, each written line only consisting of individual fragments of what the listener hears.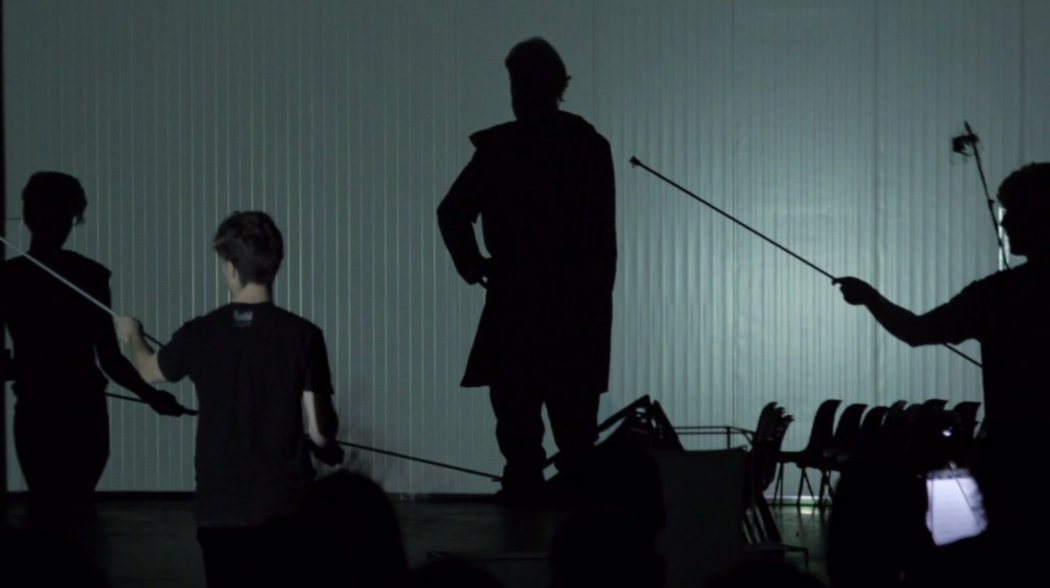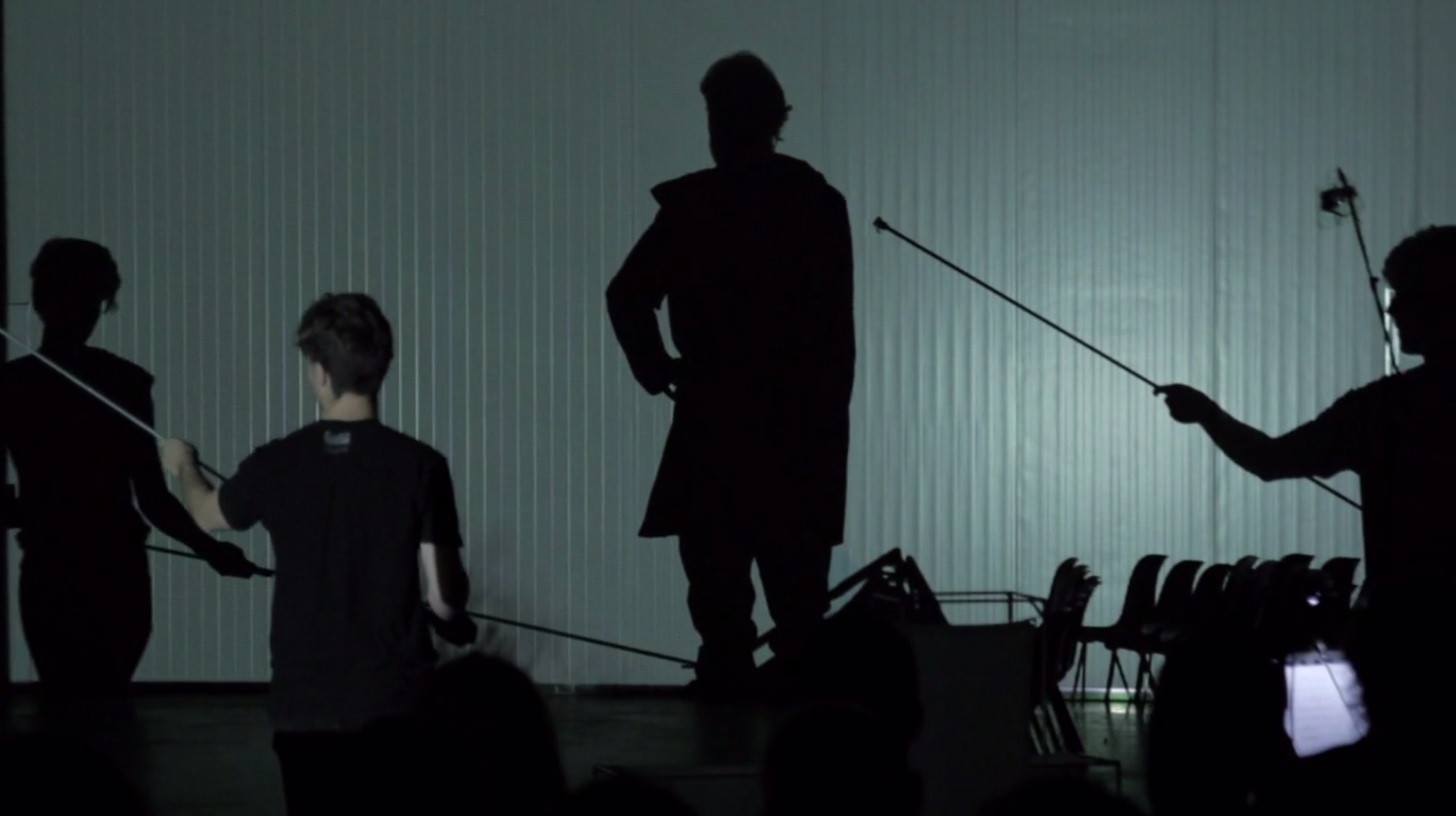 As described by a sound engineer during a recent recording session: "When you look at the score, there is nothing there but when you listen, all of a sudden there is all this music coming out of nowhere".
My approach is bottom up. I spend a large part of the creative process selecting, exploring and associating the sounds of the instruments I am writing for, usually in close collaboration with the performers. I look at what actions the sounds can perform and what perceived effects these actions conjure.
Each finished piece is an artefact of this process of discovery rather than a preconceived whole.
Where are you finding ideas for your work these days? 
Right now I'm working on a project named the Cartography of Time. I don't know too much about it. I know it deals with time, how we sense time, and how I can trace contours in our sensation of time. It is a set of materials for any combination of bass clarinet, trombone, piano and violoncello with live electronics, and is being developed in collaboration with EMPAC, Gnarwhallaby, Ingolfur Vilhjalmsson, Severine Ballon, William Lang, and Vicky Chow. I know there will be at least four solos and one ensemble piece but other than that I am excited to see where the project goes and where it takes me in the process.
I'm still in an early exploration phase, reading up on cartography, historic map-making and visual forms of knowledge, meeting with the performers and developing ideas for how to deploy these materials.
Each sound will be electronically broken apart and each of its components allowed to linger in a different part of the performance space, allowing for the association of sound through location as well as timbre.
The audience will be free to move around the sounds, experiencing them both as sculptural objects that they can explore out–of–time as well as parts of something else, as events in time.As such, the piece is open to interpretation, never finalised, an object to be both explored and experienced.
What kind of music do you hate?
I don't find that I dislike any specific style or type of music more than any other. It is more important how music captures and executes its fundamental idea than what the surface of the music is like.
What political issues are you most concerned with? Is 'the political' or political thought present in your work on a conscious level?
I explore the expression of the identity of sounds, seeking what becomes expressed and what becomes hidden when they are placed in various contexts, allowing each sound to express their uniqueness while finding similarities with others. I'm not going to claim too deep of an association with identity politics but like any human action it does capture some essence of my beliefs.
What is you present state of mind?
My 10 month old daughter just figured out how to walk so now she feels a need to do that in her sleep, leading to less and less sleep for me but more and more joy for her, so I guess I'm tired? Is that even a state of mind?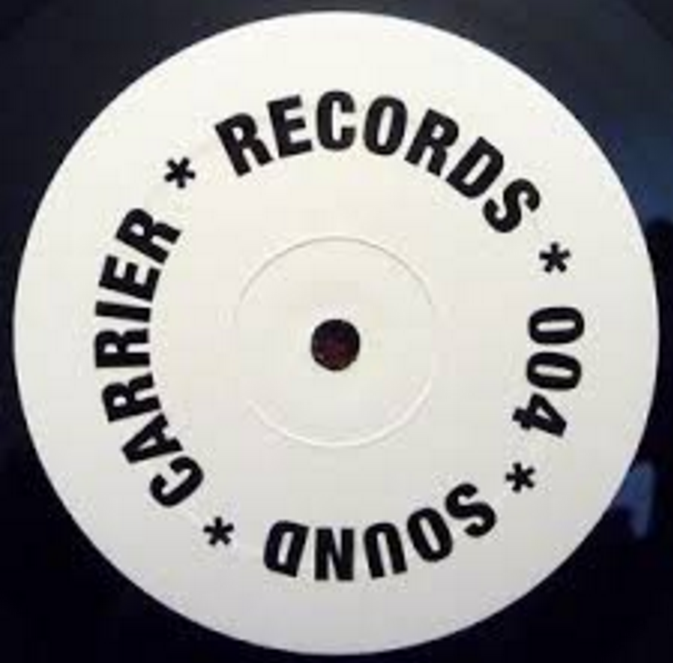 CARRIER RECORDS
"Many of my collaborators are represented on Carrier Records, a label that I co–run with Sam Pluta and Jeff Snyder. I feel lucky that we have put out some of my absolute favourite music" –DBF
The Carrier Mission
"Carrier Records was formed in 2009 by Jeff Snyder, David Brynjar Franzson, and Sam Pluta in order to create a venue for the release and dissemination of concert, improvised, and experimental music from New York and elsewhere. The label's goal is to release a wide range of styles and sound worlds, while maintaining the highest quality releases possible.
In our first three years of operation, Carrier Records will have released 13 albums, spanning a wide gamut of the best music that is currently entering our collective ears."
INSPIRATION: COLLABORATORS
"Working closely with musicians such as Ensemble Adapter, Yarn|Wire, the Mivos Quartet, Gnarwhallaby, Loadbang, Wet Ink, Severine Ballon and Vicky Chow, to name a few, allows me to explore their personal approach to their instruments as well as the sounds that the instruments themselves make" –DBF
Adapter is a German-Icelandic ensemble for contemporary music based in Berlin. The core of the group consists of a quartet with flute, clarinet, harp and percussion. Together with steady guest instrumentalists this core grows into chamber music settings with up to 10 players.
On international concert tours and in the studio Adapter plays world premieres and other selected works of the recent past. The ensemble also produces and co-produces larger interdisciplinary projects – and is interested in exploring and testing the limits of trans-medial approaches in various settings.
In workshops Adapter transfers knowledge of how to write, study and perform contemporary music to composers, instrumentalist and creatives worldwide. Adapter stays in touch with the latest developments in the differing scenes of contemporary creation – maintaining a progressive, authentic and powerful style.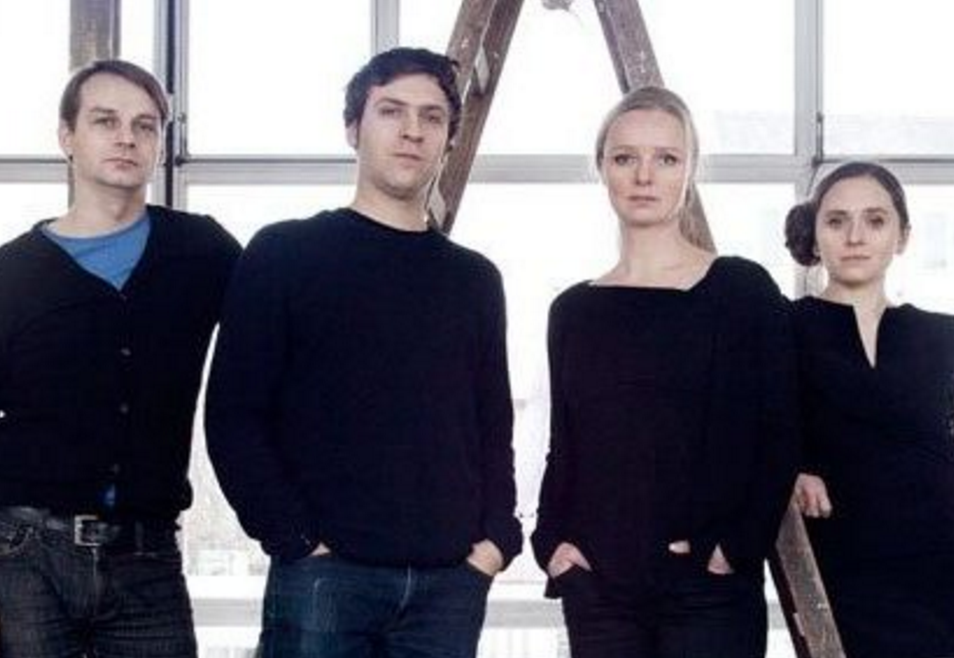 INSPIRATION: EMPTYSET
"Music that accomplishes what it sets out to do through an extreme simplicity of means. It doesn't represent or narrate, it simply is" –DBF
Emptyset is a Bristol based production project formed in 2005 by James Ginzburg and Paul Purgas. Working across performance, installation and the moving image the project examines the physical properties of sound, through electromagnetism, architecture and process based image making. Their work considers the legacy of analogue media reflecting upon structural/materialist production and the perceptual boundaries between noise and music.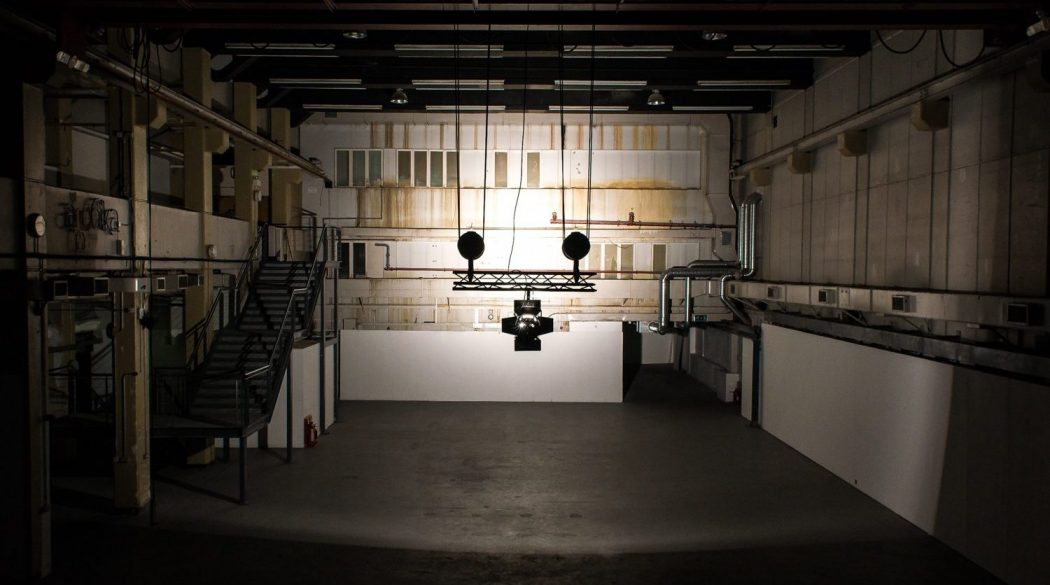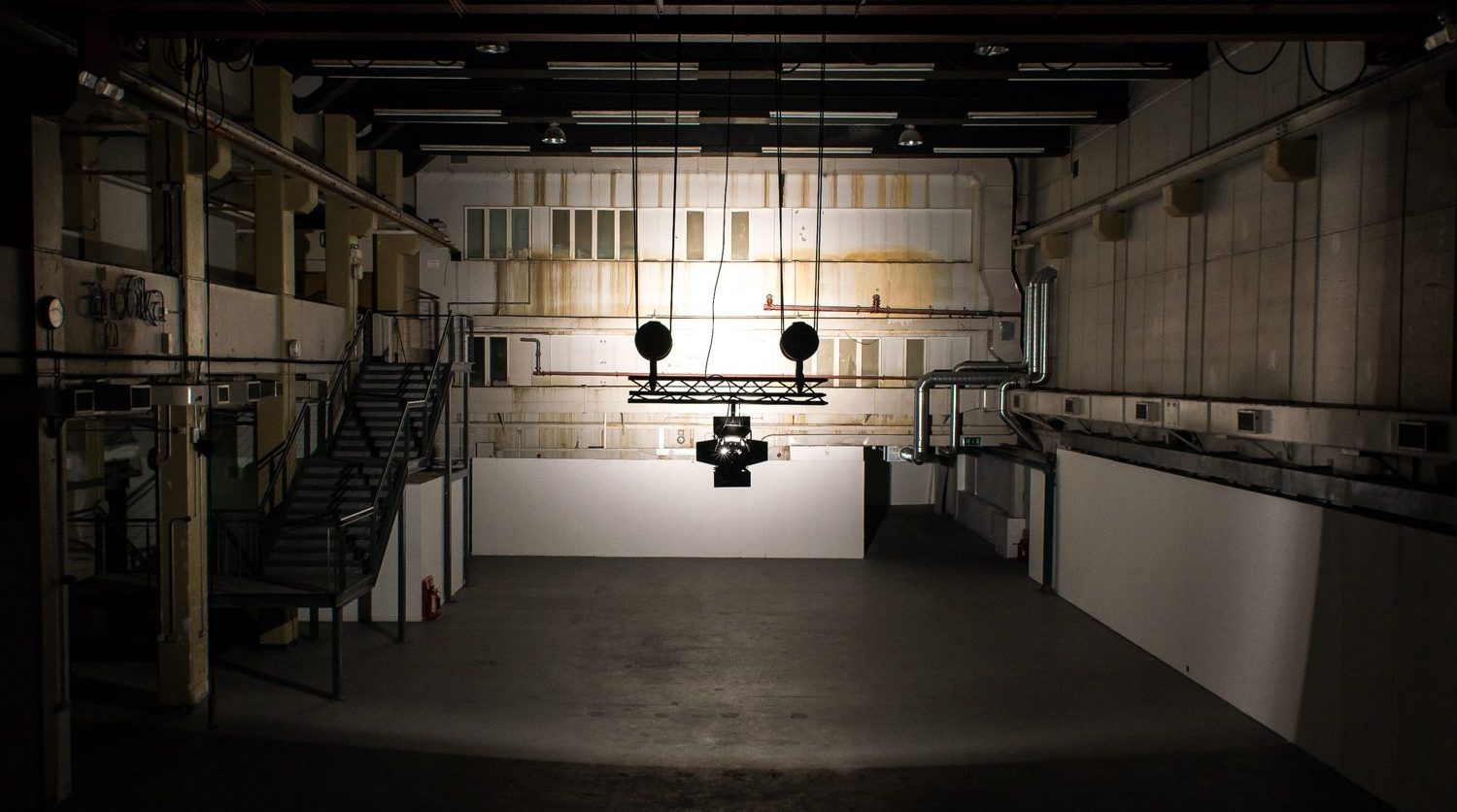 Their recorded output includes the releases Recur and Collapsed for raster-noton as well as Medium, an expanded live recording in Woodchester Mansion in Gloucestershire. Emptyset have produced installations for Tate Britain and the Architecture Foundation in London, and presented live performances at Arnolfini, Kunsthalle Zurich and Sonic Acts XIV.
INSPIRATION: COREY FOGEL
"The Los Angeles based musician/visual artist Corey Fogel, especially his bahçecik bateri series. Here, more than in most music, the idea and execution are one and the same" -DBF
Biography: Corey Fogel is a drummer and performance artist currently living in Los Angeles, CA. Corey performs and composes in many rock, jazz, noise, folk, and chamber music capacities. His solo work as a composer and performance artist is based around spontaneous encounters with sounds, objects, personalities, textiles, foods, spanning video, dance, and installation.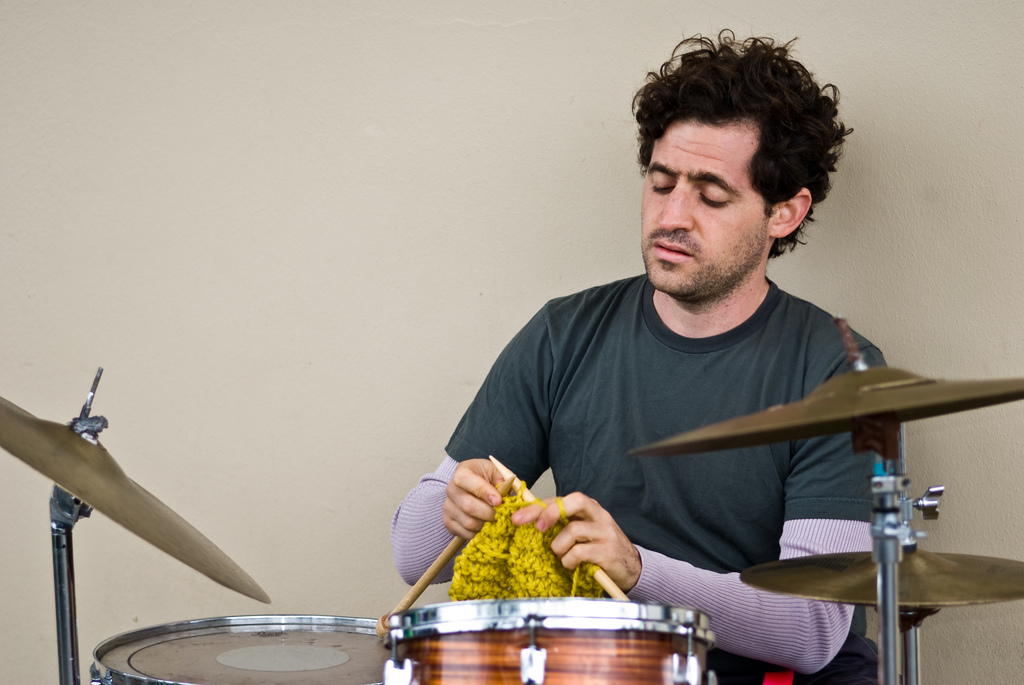 In addition to touring and recording nationally and abroad, Corey has been a member of groups: Julia Holter, Missincinatti, The Mae Shi, Gowns, Cryptacize, Barbez, Monstro, The Curtains, Learning Music, Nowcloud, Dominique Leone, 18 Squared. Corey has presented his own work with Machine Project, LACMA, Human Resources, The Wulf, The Hammer Museum, and REDCAT.
Corey was recently awarded The California Community Foundation 2014 Fellowship in Visual Arts.
INSPIRATION: JULIE MEHRETU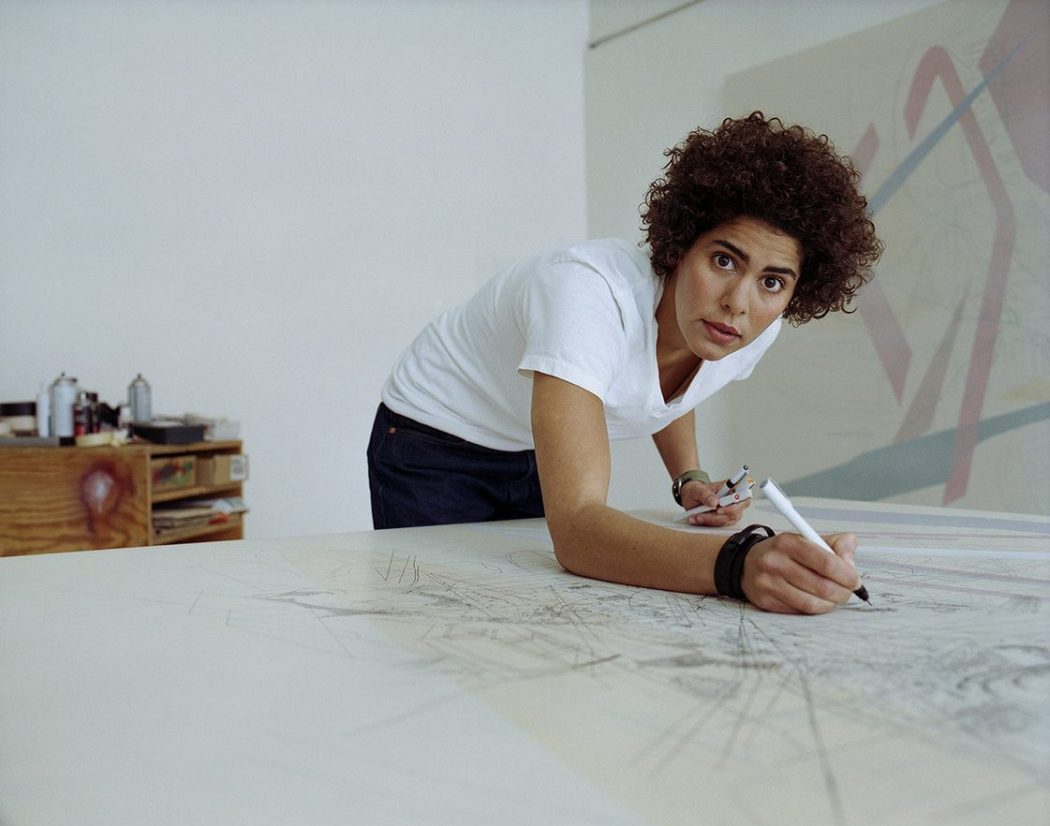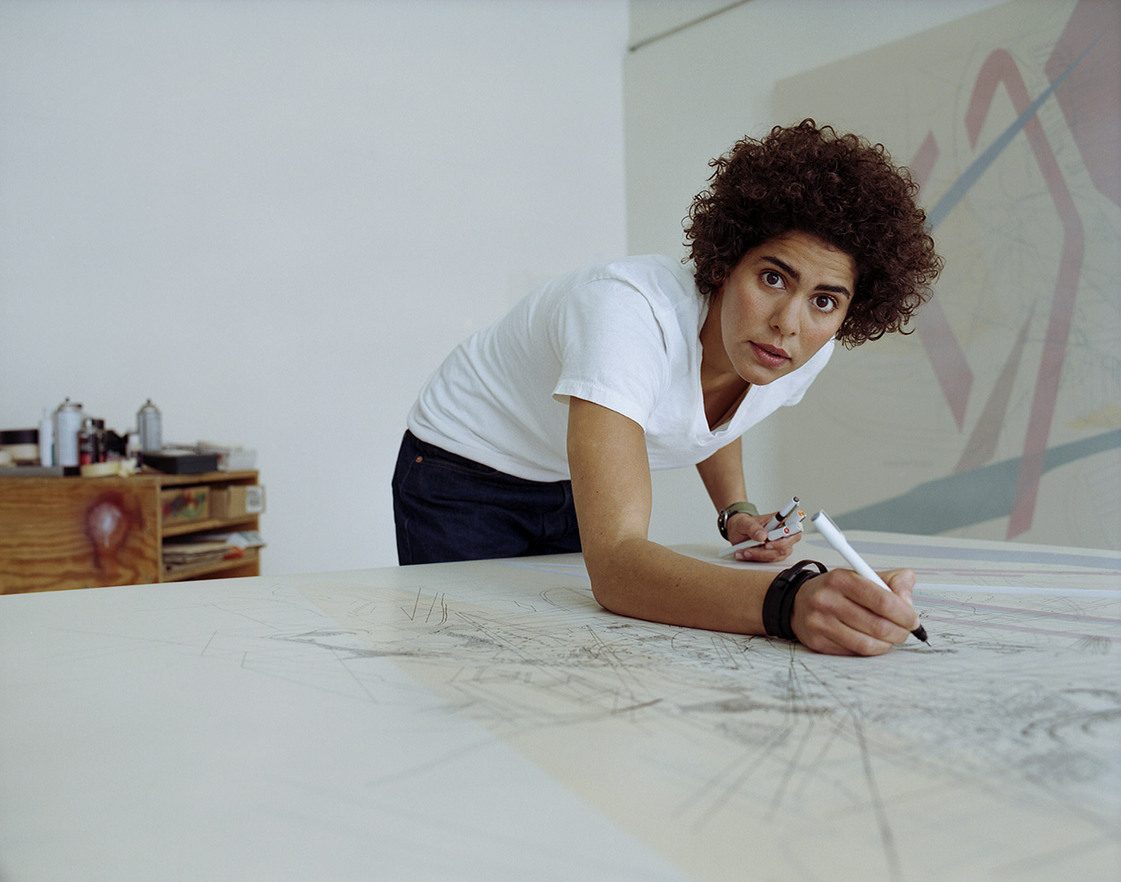 "The Ethiopian/American painter Julie Mehretu. Many layers of simple marks and etchings overlap to form seemingly complex spaces. Form arises through the dynamic interaction between the local and the global" –DBF
Julie Mehretu makes large-scale, gestural paintings that are built up through layers of acrylic paint on canvas overlaid with mark-making using pencil, pen, ink and thick streams of paint. Mehretu's work conveys a layering and compression of time, space and place and a collapse of art historical references, from the dynamism of the Italian Futurists and the geometric abstraction of Malevich to the enveloping scale of Abstract Expressionist colour field painting.
In her highly worked canvases, Mehretu creates new narratives using abstracted images of cities, histories, wars and geographies with a frenetic mark making that for the artist becomes a way of signifying social agency as well suggesting an unravelling of a personal biography.
Other works by Davíð Brynjar Franzson