One of Iceland's oldest music festivals, Dark Music Days – or Myrkir Músíkdagar – has existed since 1980, and has continually strived to highlight contemporary and new music being produced in Iceland.
Over the years, Dark Music Days and its extensive programme of events has taken place in various settings around Reykjavík, finally settling into the stunning environs of Harpa on the city's waterfront, where the house's maze of rooms and performance spaces will soon be infused with sounds from its 2016 edition.
With in excess of 35 premieres in store over the course of more than 20 events, this year's Dark Music Days festival is not only set to showcase a number of unique new works and compositions, but is also being guided by a fresh vision, as Artistic Director Þórunn Gréta Sigurðardóttir embarks upon her first festival in this newly acquired role.
In this edition of Magma, we speak with Þórunn Gréta to gain an insight into her ambitions for Dark Music Days, as well as to explore its historical influence and its importance for Icelandic composers both in the domestic and international spheres.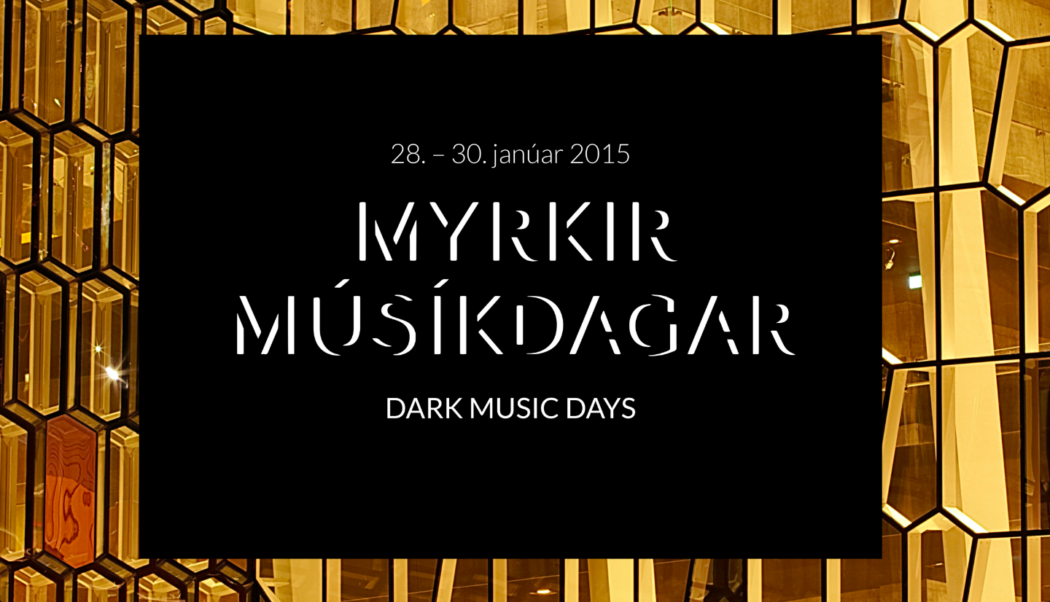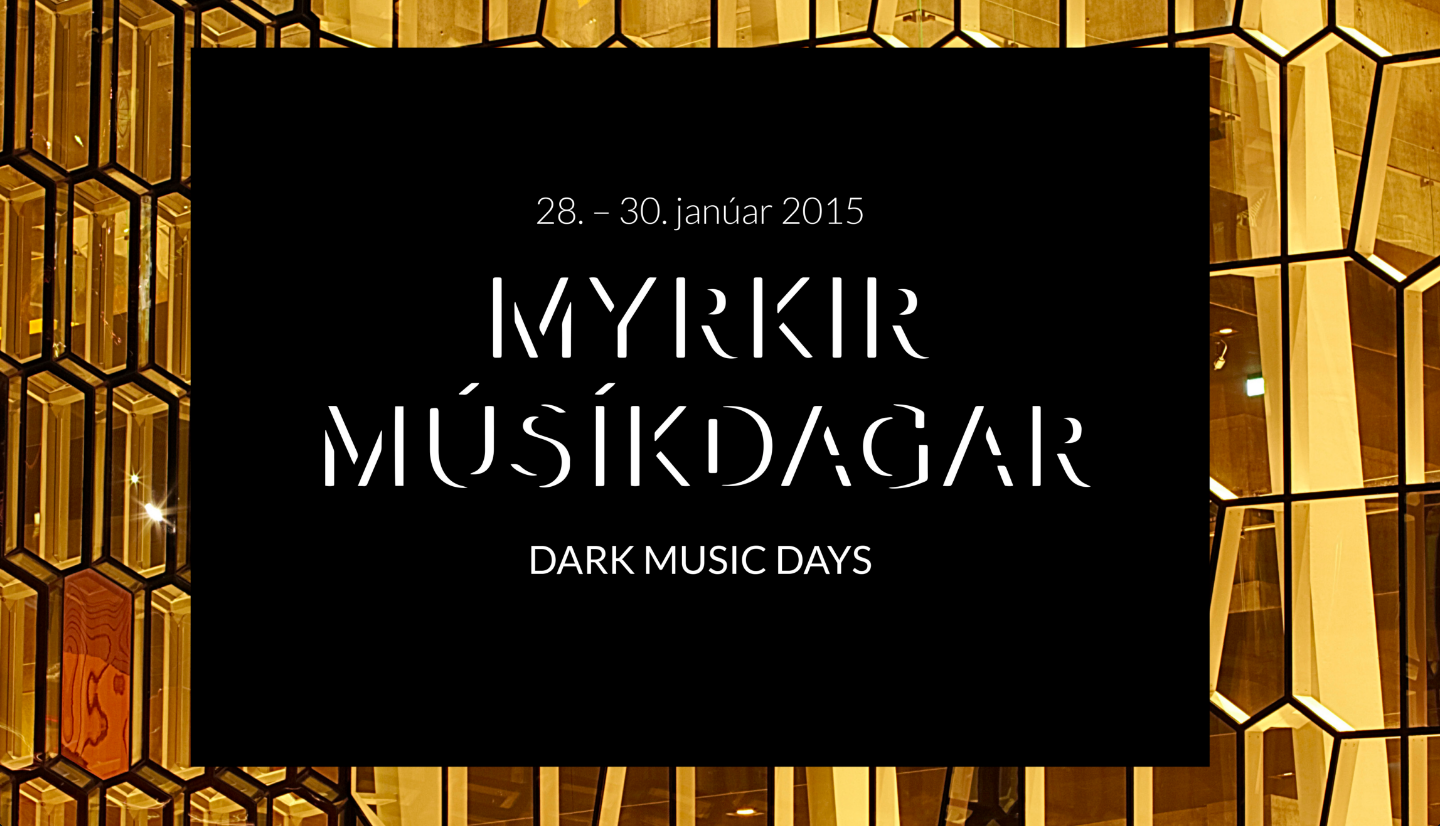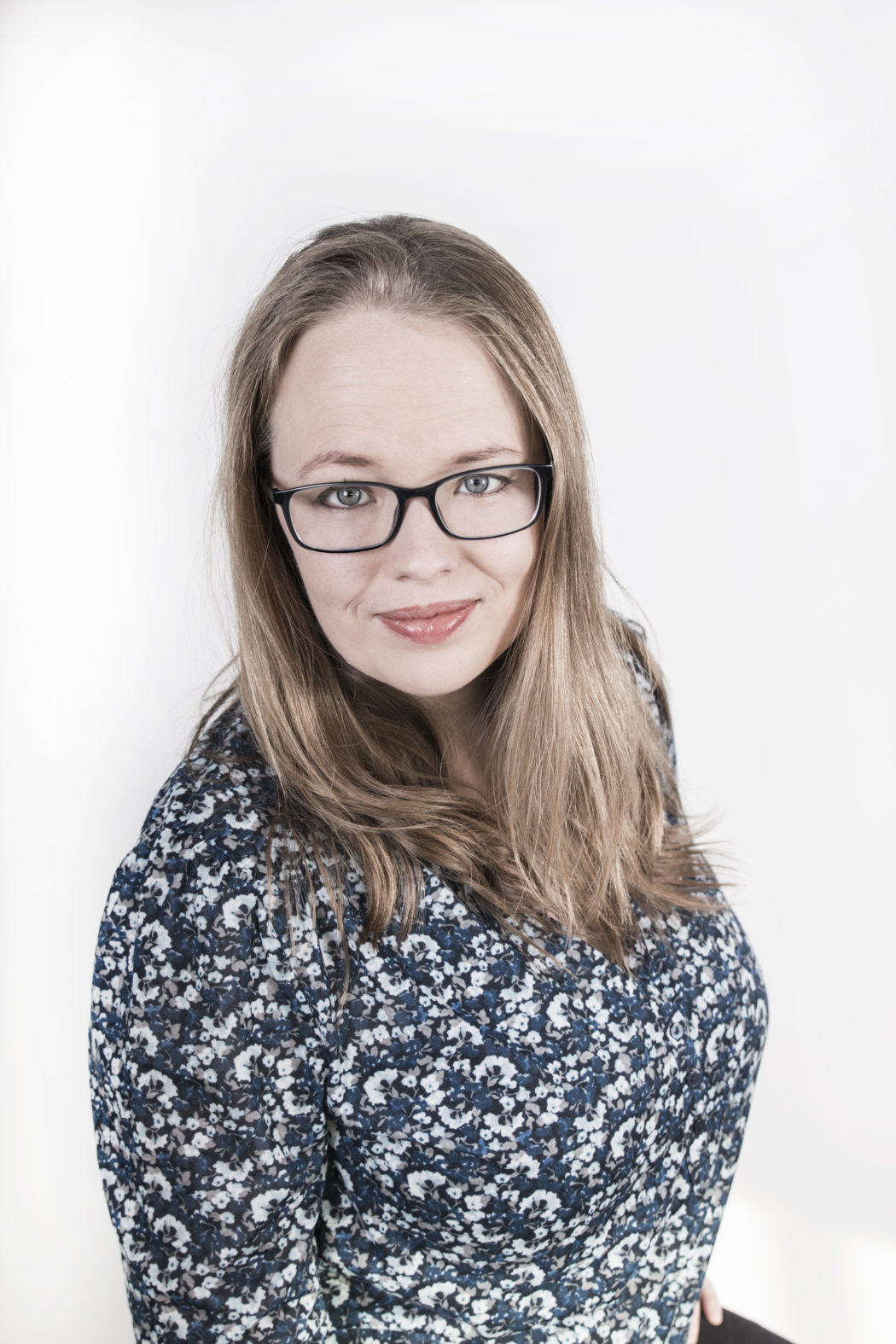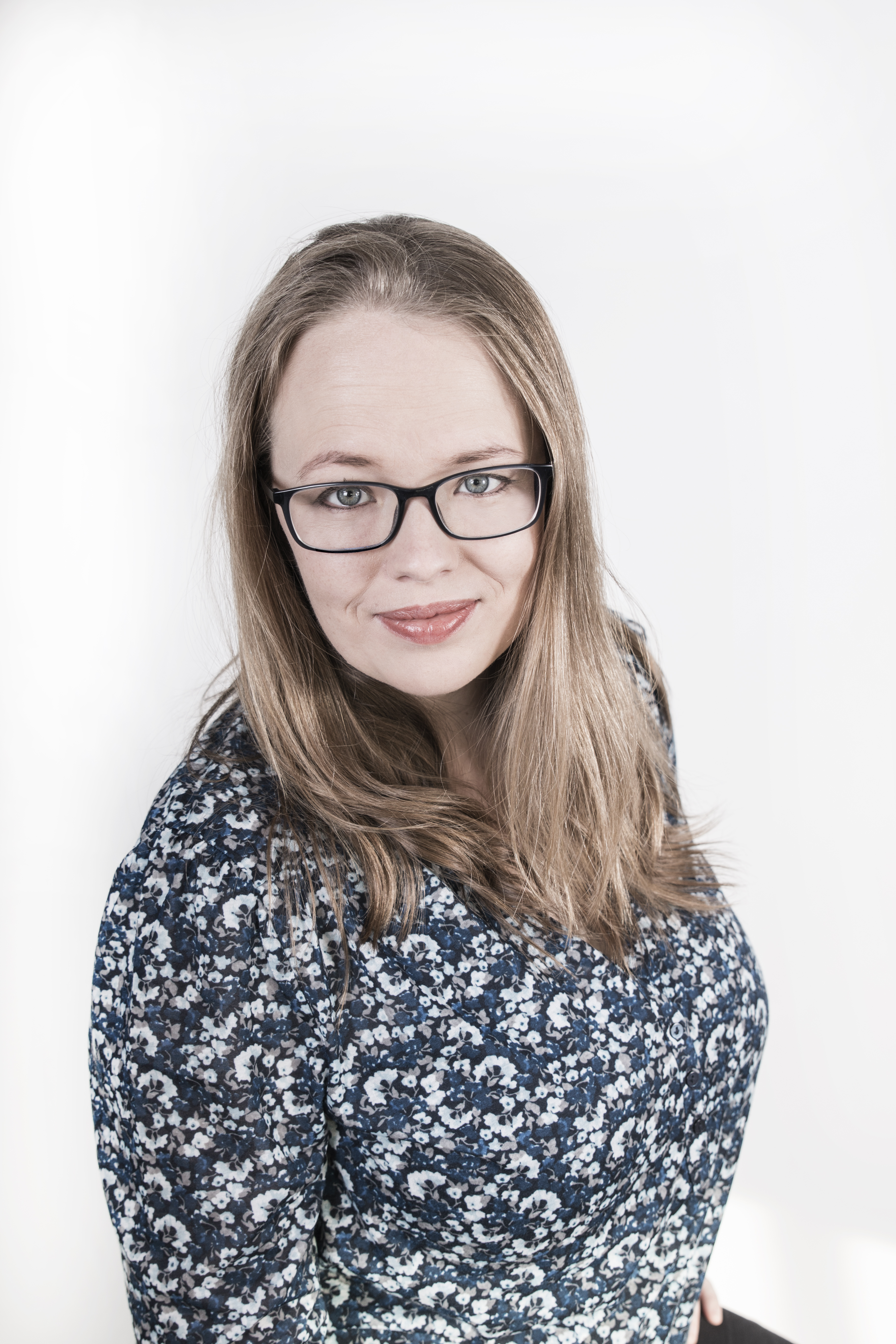 Interview: Þórunn Gréta Sigurðardóttir – Artistic Director of Dark Music Days
In her new position as Artistic Director of Dark Music Days, composer and musician Þórunn Gréta Sigurðardóttir harbours grand ambitions for the future of the festival, as well as firm ideas about her programming decisions for the 2016 edition.
This year will be the first time that Þórunn Gréta has led the festival from this position, having been closely involved with the event in previous years not just as a composer, but also in her ongoing role as Chairman of the Society of Icelandic Composers.
To find out more about what the festival has in store, as well as some of her resonating memories and experiences of Dark Music Days, we spoke to Þórunn Gréta in an interview ahead of 2016's festivities taking place.
Magma: As one of the oldest music festivals in Iceland, Dark Music Days has developed a great reputation for presenting contemporary and new music to a Reykjavík audience.
What are some of your most vivid memories from previous editions of the festival? 
Þórunn Gréta: There are many memorable performances I could mention, for example the premiere of Miss Reykjavík Rita in 2014, an orchestra piece by Thuridur Jonsdottir, but she creates a particularly interesting sound world in her orchestra pieces.
Some memories from the previous years concern me personally as I had three important premieres at the festival in the last two years. I had my debut concert after finishing my Masters degree at Dark Music Days 2014, and then two pieces of mine were premiered in 2015. But that is also evidence that Dark Music Days plays an important role in making a platform for new music to be performed, not least for young composers and performers.
What would you say was the most striking performance/event that you attended at a previous edition of Dark Music Days?
Last year we had a great solo recital with the clarinettist Ingólfur Vilhjálmsson with an exceptionally memorable piece, 248° by Áki Ásgeirsson. As many of his works, it started as a composed piece and ended as an installation.
Additionally, this piece had one crazy visual effect in the middle of the piece where a homemade speaker dropped from the ceiling over the audiences heads and swung over a line of microphones making different feedback sounds.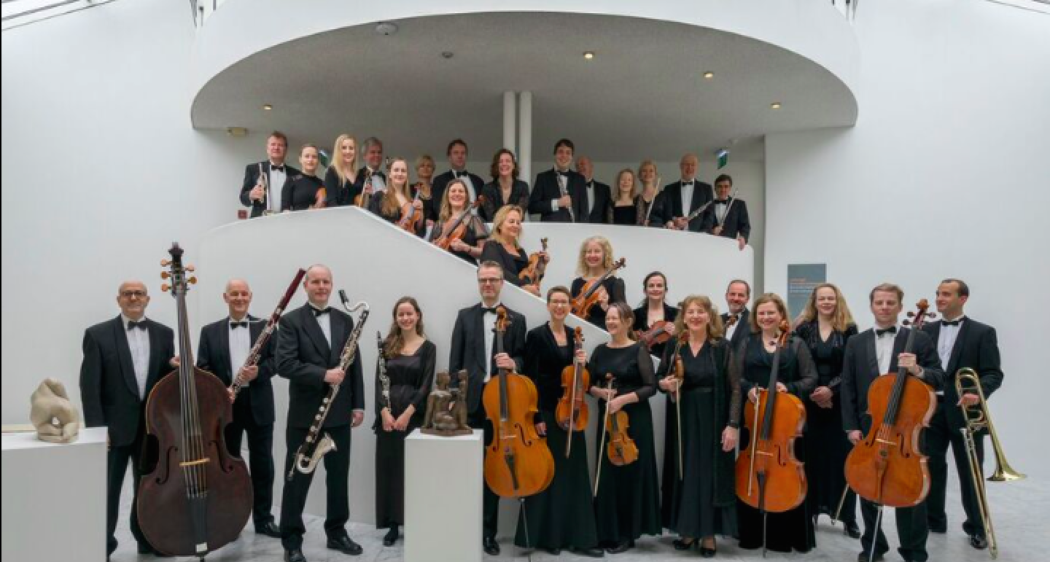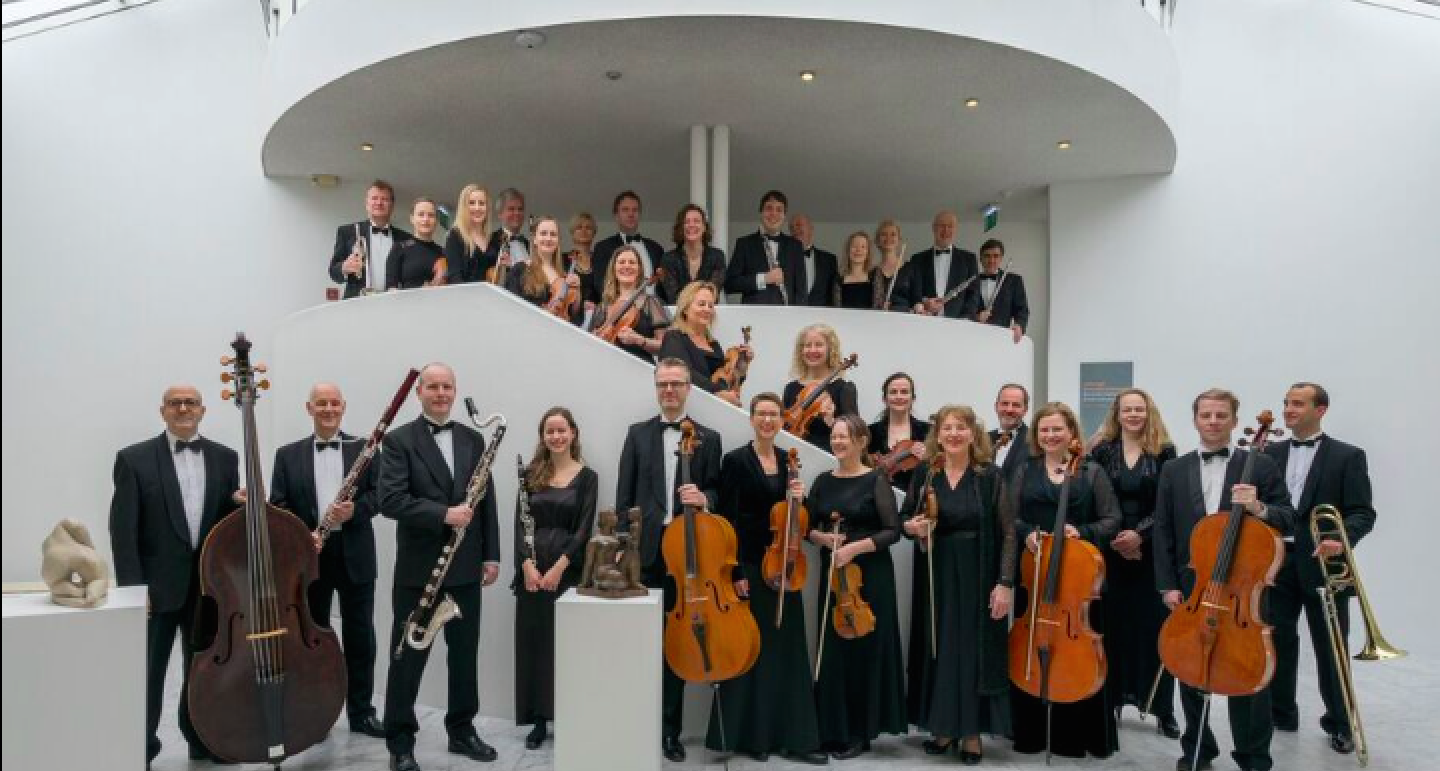 This is your first year in the position of Artistic Director of Dark Music Days, so what were your main considerations when preparing this year's programme? 
I took the position in the middle of June, a little over half a year in advance, so some contracts had already been made and there was not much time to make any huge changes of the artistic direction.
After having done a call for proposals I put the programme together in a close collaboration with the board of the Icelandic Composers Society and the festival director. Our main considerations when choosing from the proposals were premieres of new music by composers of all ages and of both genders.
And are there any discernible themes running through the programme that you could tell us more about?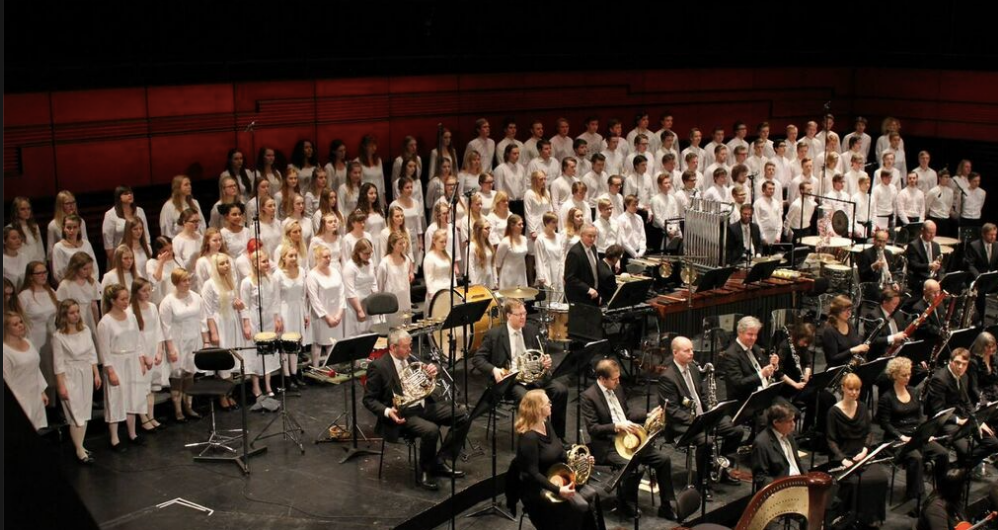 Foremost, we put emphasis on a variable programme of premieres of new music.
This year we have no less than 35 premieres on the programme. The lack of women in the contemporary music scene is a fact that has to be changed, so we decided to put women in the front line as much as possible. There will be six solo recitals of female soloists this year. Besides that, there is a concert by the female ensemble Nordic Affect and the women's choir Vox Feminae.
Working as not only the Artistic Director of the festival, but also as the Chairman of the Society of Icelandic Composers, you have unparalleled access to the music being created in Iceland – are there any particularly exciting modes or themes that you can see emerging from the work of composers in Iceland at the moment?
In previous years, there has been a lot going on in the alternative field in the contemporary music scene in Iceland. A collective of composers has been making experiments on how to re-approach notation and making innovative sound research by designing and building instruments.
It is also interesting to see how much of an active and ongoing collaboration between performers and composers is to be found in Iceland. This shows that there are many performers in Iceland interested in new music and are enthusiastic about new music performance.
There seems to be a new wave of interest for crossover art worldwide, especially for contemporary music theatre, and this is a development we see in Iceland too.
Last year there were at least three premieres of contemporary operas from Icelandic composers, Anna Thorvaldsdottir, Atli Ingolfsson and Karolina Eiriksdottir, all being produced abroad. Fortunately Karolina's opera, Magnus Maria, made it to the Reykjavík Art Festival, in my opinion one of the highlights in Icelandic music life in 2015.
So this wave certainly got to Icelandic artists, but unfortunately Icelandic audiences have little access to the fruits these bigger productions bear.
Why should international audiences pay special attention to the contemporary music being created in Iceland at the moment?
I think in general Icelandic musicians are innovative and open to making all kinds of experiments. Also, one of the advantages of the small community in my opinion is that it's hard to specialise in one field, so most musicians are used to working in a very variable environment.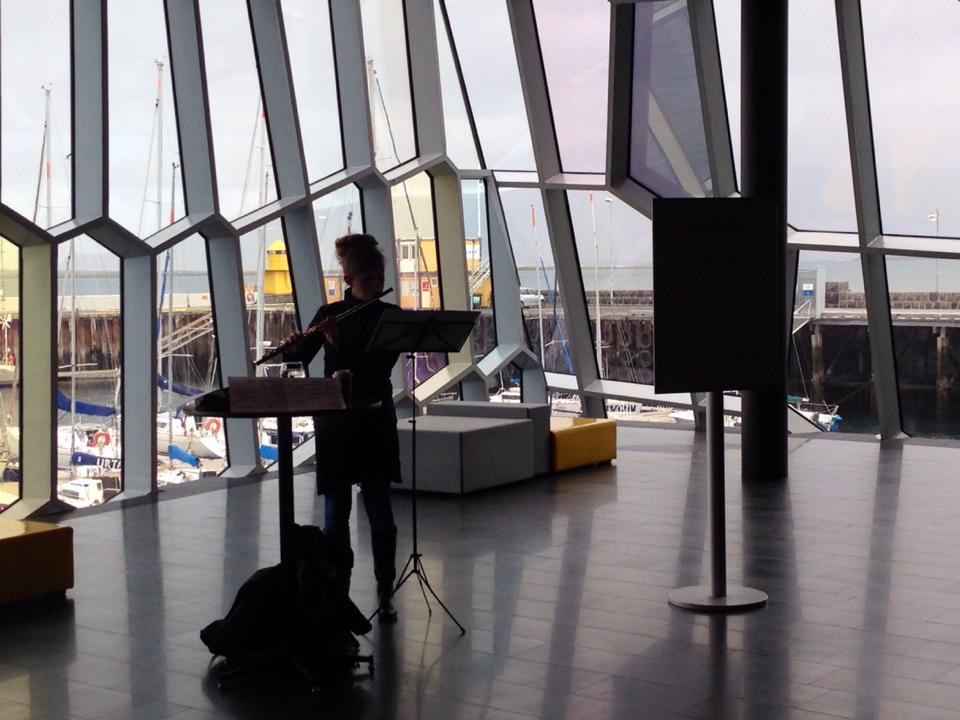 It is not uncommon that the same musician is touring with a pop band one day and the next he's writing his own music for a specially designed, home built instrument or programming an animated music score for goose flutes. An orchestra player might be playing a modern jazz at a club tonight and so on, that makes different ideas and exchanges of experiences flow freely between genres, making the edges between them blurry.
And finally, what would you say are your ambitions for this year's edition of Dark Music Days?
I hope the festival will become visible to a wide audience and that it will create new dialogue and possibilities for those artists who take part.
If the events will open some new eyes and make more people curious about contemporary music, it would make me extremely happy. Last year the children's programme of Magic Door was an eye opener to some children and their parents, who decided to visit some of the other events after the introduction called The Children Tackle the Composers.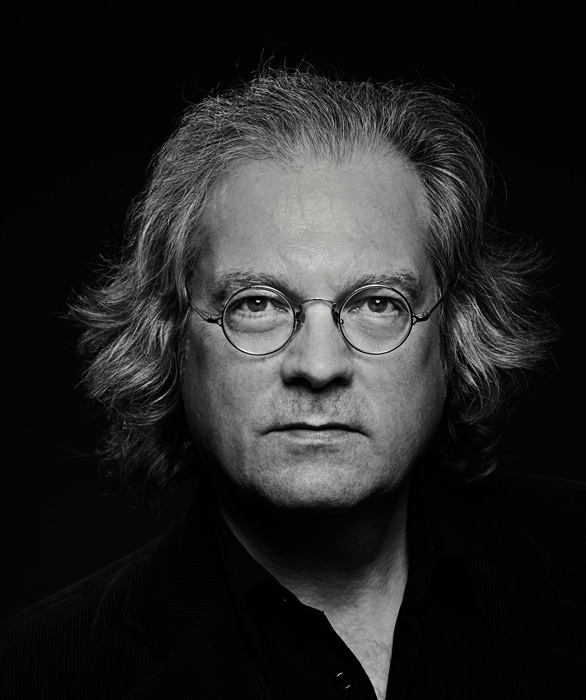 PREMIERE: Gullský for flute and orchestra by Áskell Másson
Both premiered by and dedicated to Melkorka Ólafsdóttir, Áskell Másson's Gullský for flute and orchestra has been selected by Þórunn Gréta as a programme highlight.
The piece will be performed at an orchestra concert on Dark Music Days' opening night, and will be conduced by internationally renowned Icelandic composer and conductor Daníel Bjarnason.
The works of Áskell Másson (*1953) stand out for their depth of expression and brilliance of sound. A freelance composer since the early eighties, his music for percussion already in the seventies was gaining international attention for originality and unusual approach. Many of these are now amongst the obligatory studies at music universities, f.ex in Scandinavia, Switzerland, Japan and the USA.
His music is regularly performed around the world by top ensembles such as the New York Philharmonic, Cleveland Orchestra, Toronto Symphony Orchestra, BBC Symphony Orchestra, Orchestre Philharmonique de Radio Paris, Radio Symphoniker, Wien, Residenz Orchest Den Haag, New Juillard Ensemble, Ensemble Intercontemporain, Kroumata, conducted by amongst others Esa-Pekka Salonen, Leonard Slatkin, Ivan Fisher, Leif Segerstam, Petri Sakari, Osmo Vänskä, Andrew Massey and John Storgaards.
Másson has worked in Copenhagen, Stockholm, London and Paris, collaborating with such artists as Roger Woodward, Evelyn Glennie, Benny Sluchin, Gert Mortensen and Christian Lindberg to name a few.
Amongst his main works are the grand opera The Ice Palace, Cecilia oratorio, three symphonies, 15 concerti and orchestral works, Rún, Frón, För, Októ Nóvember and Hvörf, chamber orchestra works Elja, Ymni, Maes Howe, and an abundance of solo and chamber works for a large number of combinations. In addition to concert music, he has composed music to numerous plays, films and TV programs.His music has been heard in most parts of the world and has been recorded on several records and CD discs, which are listed in this catalogue.
PREMIERE: Píanókonsert by Þórður Magnússon
A piano concerto by Icelandic composer Þórður Magnússon will be premiered at Thursday's orchestra concert at Harpa, performed by acclaimed Icelandic pianist Víkingur Heiðar Ólafsson and conducted by Daníel Bjarnason.
www.facebook.com/magnusson.thordur
Belonging to the younger gen­eration of Icelandic com­posers, Thordur Magnus­son bears the fresh and audacious qualities of his generation.
He is unafraid to maintain ties with tradition, with his Icelandic as well as international musical heritage.
Magnusson feels that the word tradi­tional is in itself too negatively connoted in the world of modern music and that many composers shy away from any as­sociation with it and with the past, in their search for something absolutely new.
He however welcomes making use of tradition and believes in good crafts­manship and that conventional writing for instruments can be a springboard for truly new sounds and challenging musi­cal experience.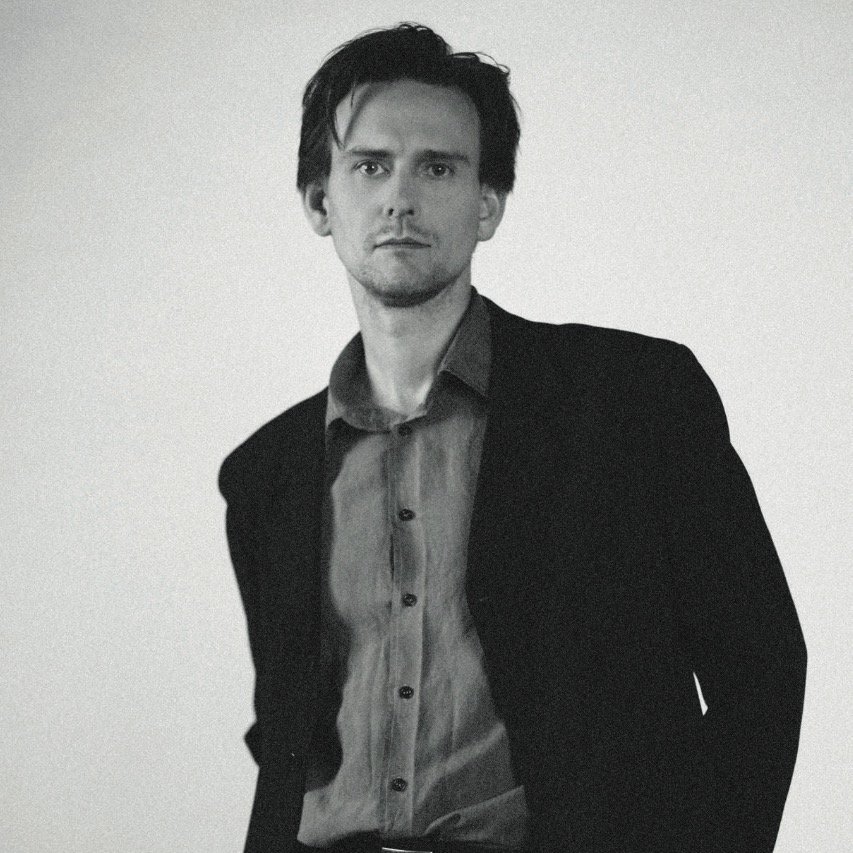 Through the years, Magnusson has had a number of commissions from distinguished ensembles such as the Icelandic Symphony Orchestra, Trio Nordica, KaSa, Ethos String Quartet, the Icelandic Saxophone Quartet and the Icelandic Amateur Symphony Orchestra. Moreover, his compositions have been performed in various places of the world, from Scandinavia to New York, in France and in Tokyo, by ensem­bles such as CAPUT and the Quatuor Bozzini and the pianist Izumi Tateno.
PREMIERE: Bergrún Snæbjörnsdóttir – A new piece for solo bassoon, performed by Kristín Mjöll Jakobsdóttir
Kristín Mjöll Jakobsdóttir will premiere a new piece for solo bassoon by Bergrún Snæbjörnsdóttir, an innovative young composer.
Kristín Mjöll has been performing and recording Icelandic music for bassoon for the last few years and will perform six Icelandic solo works for bassoon at the concert in Kaldalón as art of Dark Music Days, including this anticipated premiere from Bergrún Snæbjörnsdóttir.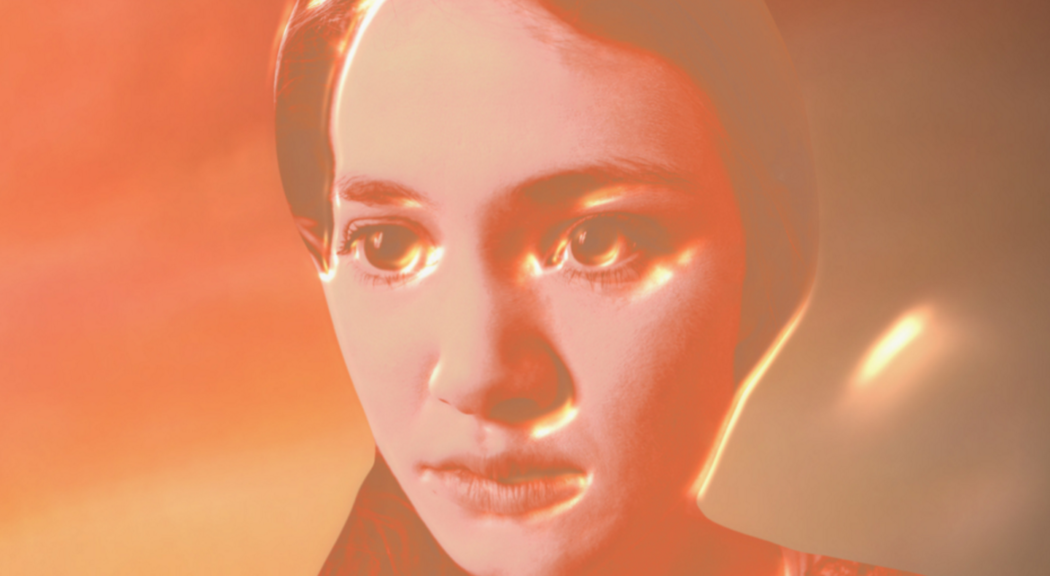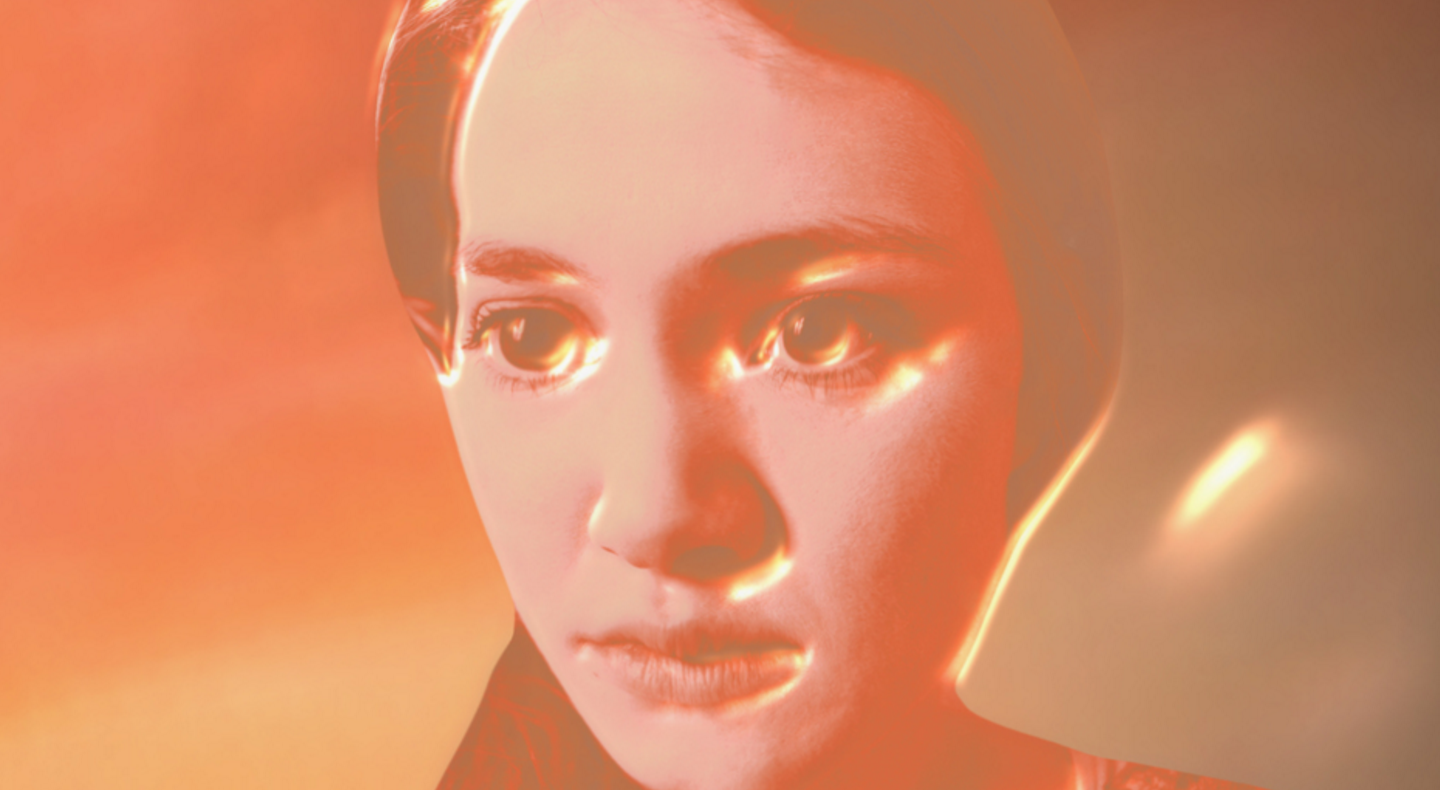 Bergrún is an Icelandic composer/performer based in Reykjavík, Iceland / Oakland, California. Her work has been performed in Europe, Australia and the USA by groups such as Decibel (AUS), The Iceland Symphony Orchestra (IS), Avanti! Chamber Orchestra(FI) and Kúbus (IS) amongst others. Her work has taken place within festivals like Cycle Music and Art Festival, Tectonics Music Festival Glasgow and Reykjavik, Dark Music Days, Ung Nordisk Musik and Peripherryberry concert series.
PERFORMANCE: Yes! by Hafdís Bjarnadóttir – performed by
As well as performing a new piece from Bergrún Snæbjörnsdóttir, bassoonist Kristín Mjöll Jakobsdóttir will also appear to perform Yes! – a piece composed for her by Hafdís Bjarnadóttir and which will is also featured on a CD release alongside Elements, a composition for bassoon by Anna Thorvaldsdottir and Compositio IV by Atli Heimir Sveinsson.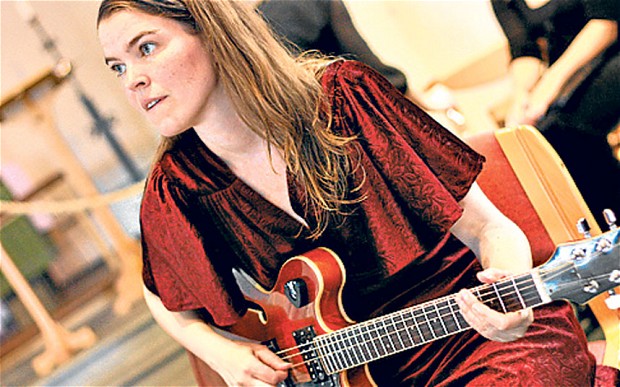 A native of Reykjavík, Iceland, Hafdís Bjarnadóttir started playing electric guitar at the age of 12. She was soon performing in bands and writing her own music, with an initial focus on rock and folk. In 2002, she graduated in jazz guitar performance from the FÍH School of Music. Keen to develop her compositional voice, she earned a bachelor's degree in contemporary composition from the Iceland Academy of the Arts in 2007 and a master's degree from the Royal Danish Academy of Music in 2009.
With a reputation for breaking down barriers between different genres of music, her past projects include a sound installation for the Nordic Lighthouse at the 2010 World Expo in Shanghai; an orchestral piece based on knitting
instructions; two solo albums mixing different genres and instruments from different traditions; an ensemble piece based on financial graphs and charts from Iceland's 2008 banking crisis; various commissioned pieces for solo instruments or chamber ensembles; and a piece for a mixed choir and electric guitar.
Her second solo album, JÆJA, received critical acclaim and was nominated for the 2009 Iceland Music Awards. Her piece for accordion and halldorophone, "A Day in February", was nominated by the Icelandic National Broadcasting Service for the 58th International Rostrum of Composers in Vienna in 2011. She lives and works in Reykjavík.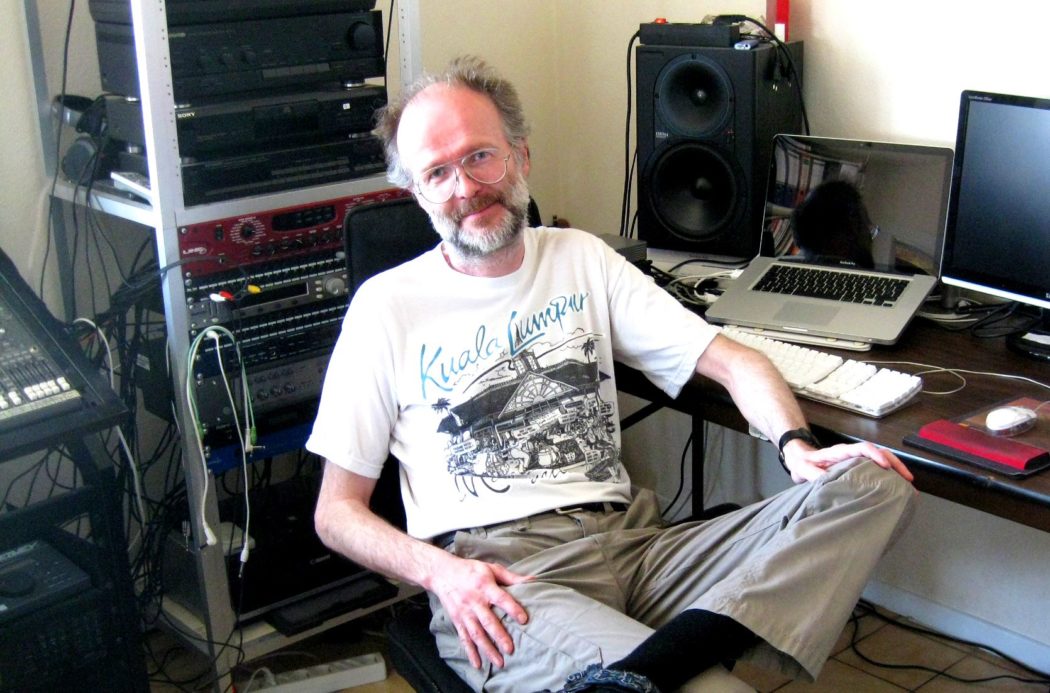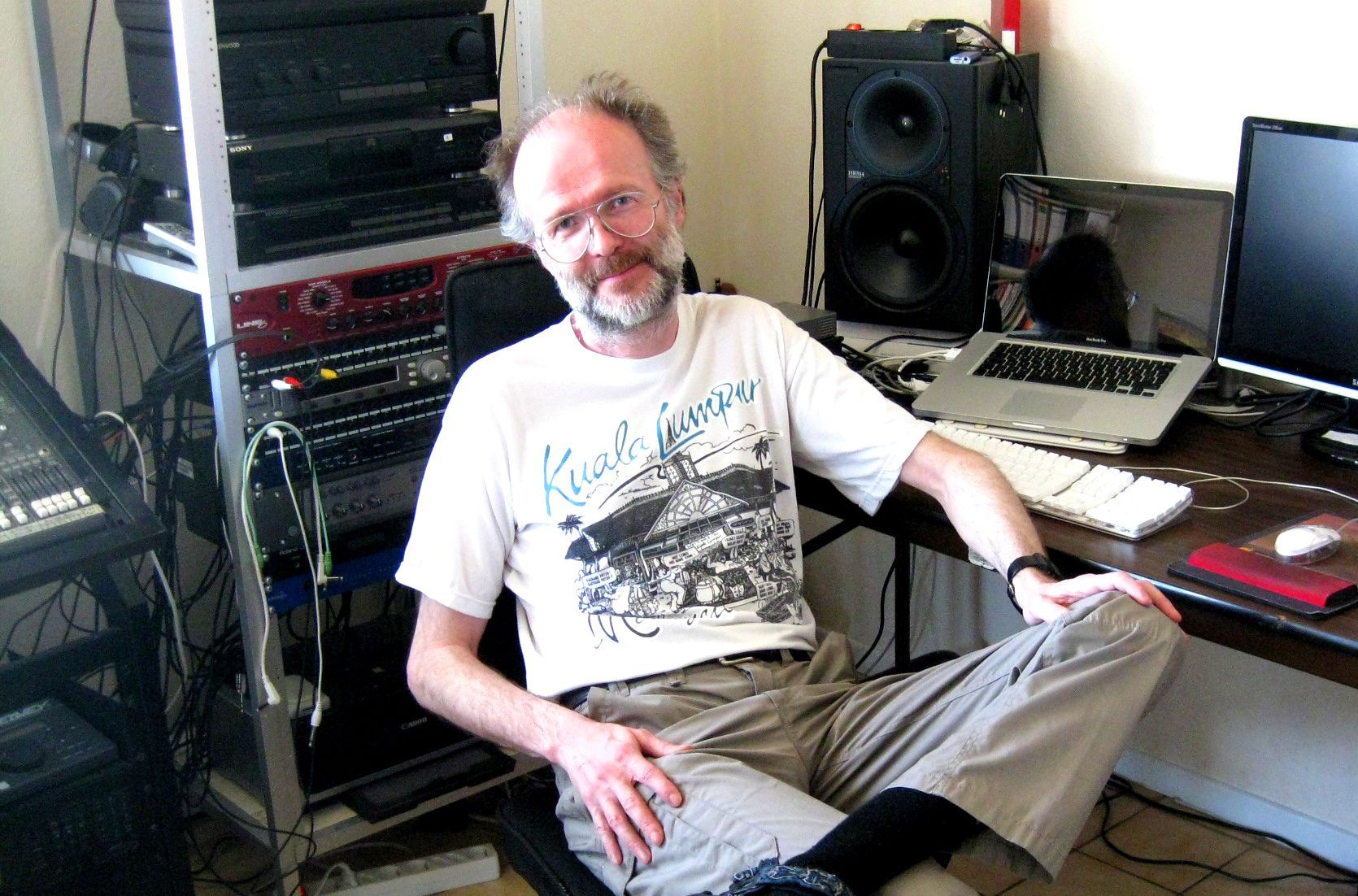 PERFORMANCE: Ríkharður H. Friðriksson …e mezzo
As part of Friday night's electro acoustic concert at Dark Music Days, Ríkharður Friðriksson's …e mezzo – a work that is made out of human sounds, mostly generated in the mouth or its vicinity – will be performed at a concert recommended by Þórunn Gréta Sigurðardóttir. The evening will also host electronic works from Jesper Pedersen, Kristín Lárusdóttir Steindór, Grétar Kristinsson and more.
Photo from www.themmixdown.com
After a strict work period, in the middle of a large work, Ríkhardur H. Fridriksson realised he had way too much material on his hands; enough material for many works. He then decided to take a break from the big work and make a smaller one, which would take some material out of the equation and at the same time give him a better perspective on what he was working with. This intermediate work is made out of human sounds, mostly generated in the mouth or its vicinity. The material was made in California, the composition took place in New York and Reykjavik, and the mix-down in Kópavogur.
PROGRAMME HIGHLIGHT: Jennifer Torrence – No Say No Way
"I'm very much looking forward to Jennifer Torrence's solo performance. She is an amazing performer and I'll never forget her playing the Iceland premiere of Stockhausen's Kontakte at Raflost Festival in 2014. At Dark Music Days she is performing a Music Theatre Piece by Francois Sarhan, called No Say No Way." – Þórunn Gréta Sigurðardóttir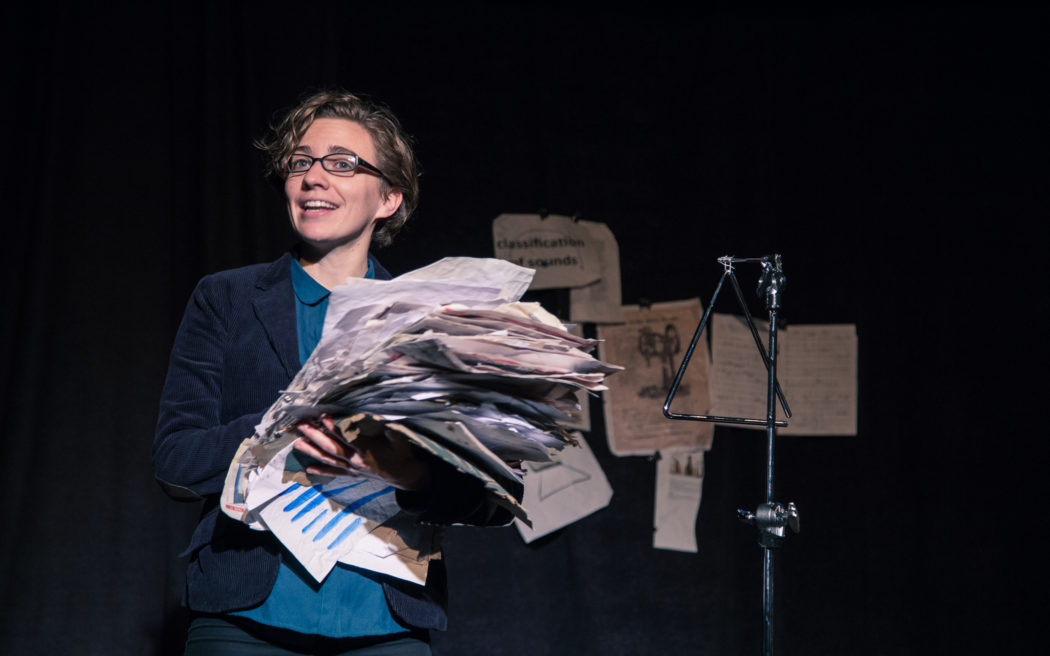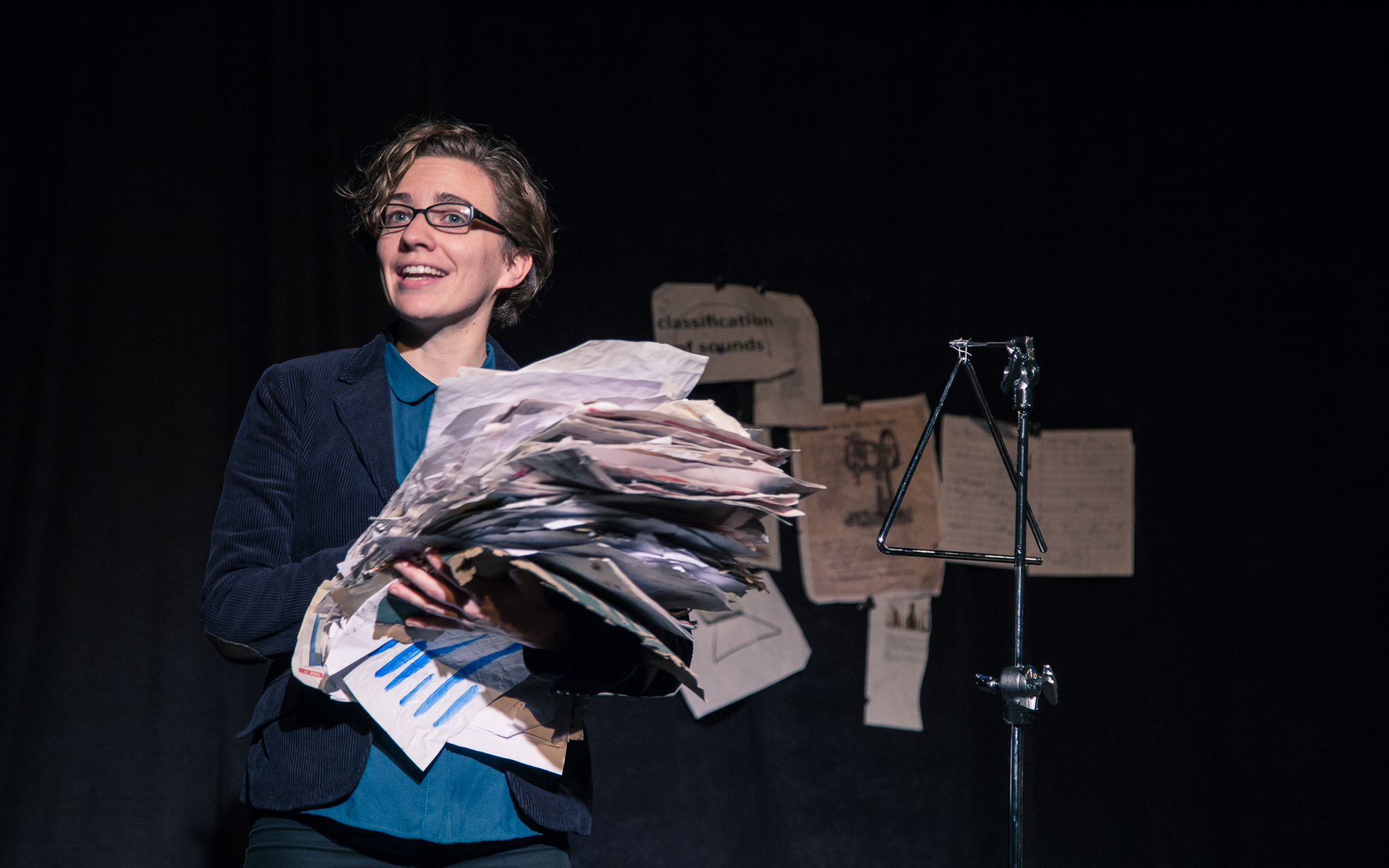 PROGRAMME HIGHLIGHT: Guðný Einarsdóttir performing Jón Nordal's five organ compositions
"Guðný Einarsdóttir's will perform a solo recital to the honour of Jón Nordal who is turning 90 this year.
This is the only event taking place outside of Harpa and I'm looking forward to the short walk from Harpa through the city centre over to Reykjavík Cathedral, enjoying the organ music of Jón Nordal." – Þórunn Gréta Sigurðardóttir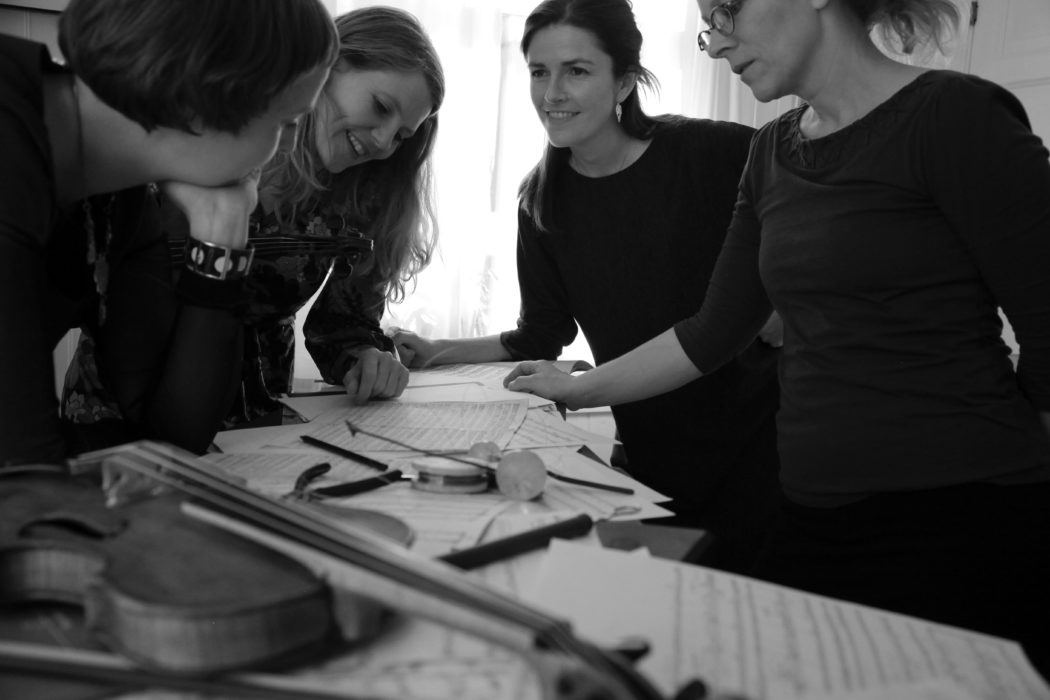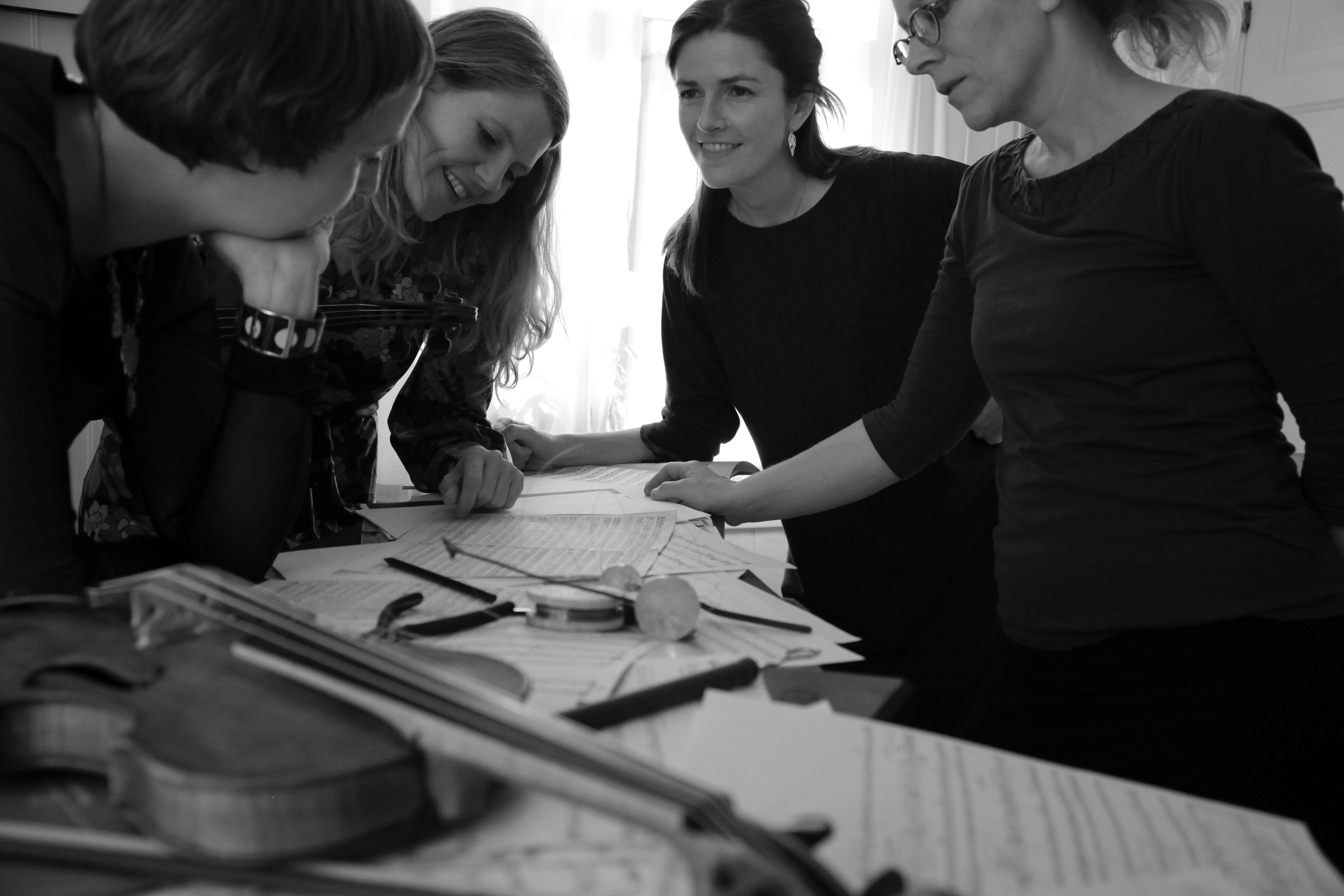 PROGRAMME HIGHLIGHT: Nordic Affect – Piece from Clockworking
"Nordic Affect will be performing new works by some of their collaborators from the recently released album Clockworking along with music by other musicians.
They will premier the final piece of the trilogy written for them by María Huld Markan Sigfúsdóttir." – Þórunn Gréta Sigurðardóttir
Nordic Affect returns to Dark Music Days with the program Warm life at the foot of the iceberg, set to offer a varied and intimate listening experience. The lineup features the result of Nordic Affect's first time collaborations with Thráinn Hjálmarsson and Mirjam Tally and Icelandic premiere of a work by Rachel Stott.  Furthermore, the event includes the ensemble's continued work with Anna Thorvaldsdottir, Hildur Gudnadottir and María Huld Markan Sigfúsdóttir. Their works were featured on Nordic Affect's latest album,Clockworking, which prompted Q2 Music's Hannis Brown to write; "…a brilliantly sensitive sound mixed more like up-close ambient music than chamber music, and it's one of the most evocative releases edging on either category in recent memory."
OPENING CONCERT: Errata Collective, Elektra Ensemble, Elísabet Einarsdóttir
"Errata is a collective of young composers who have been working in a close collaboration with Elektra Ensemble and Elísabet Einarsdóttir, soprano, looking to musical theatre for their inspiration. They will give the opening concert for the festival this year." – Þórunn Gréta Sigurðardóttir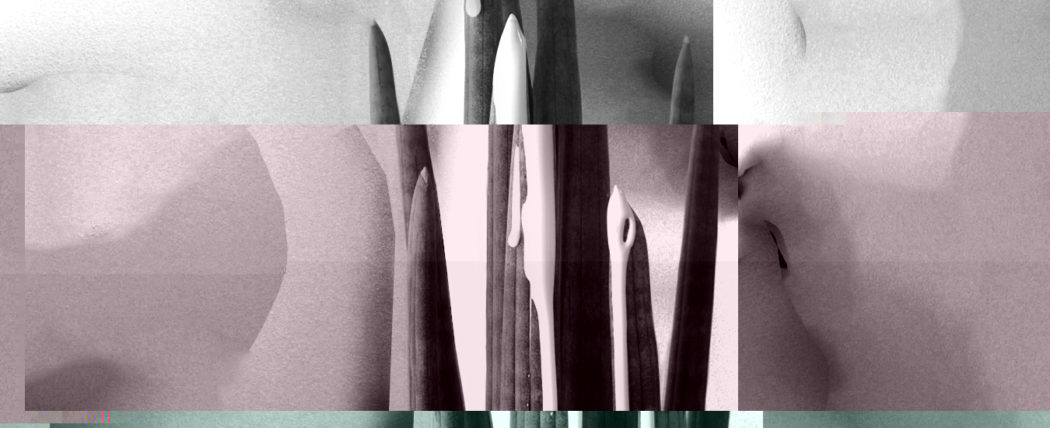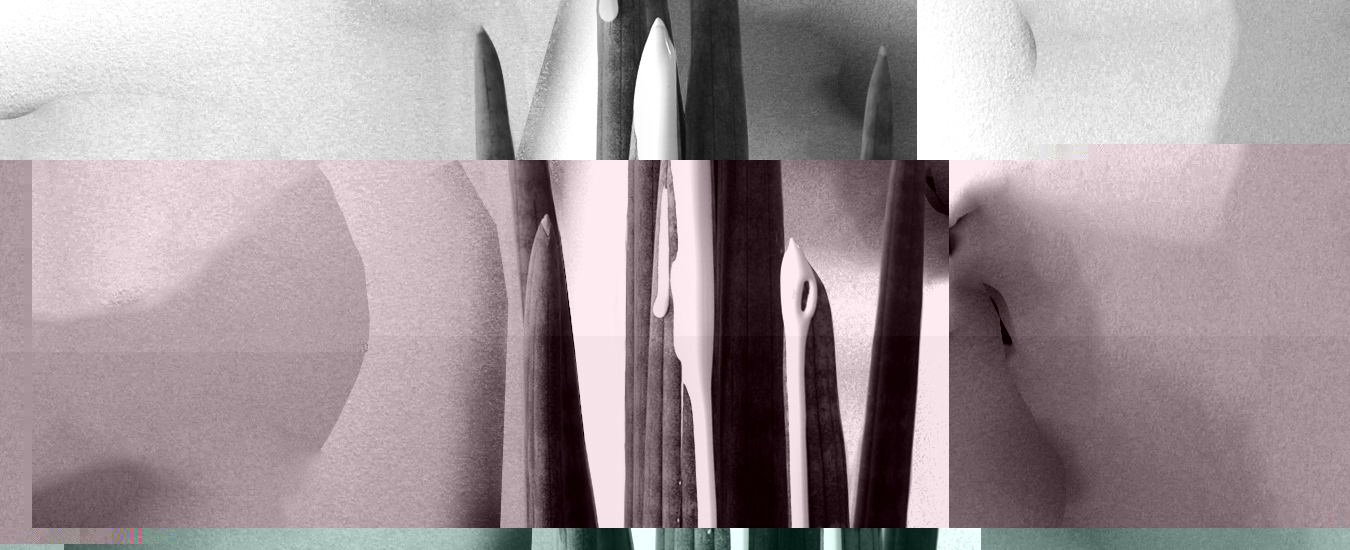 Errata is an artist collective founded by the composers Bára Gísladóttir, Finnur Karlsson, Halldór Smárason, Haukur Þór Harðarson and Petter Ekman.
The art collective Errata Collective, Elektra Ensemble and singer Elísabet Einarsdóttir combine their efforts and premiere four new compositional stageworks. The pieces are composed in close cooperation with the ensemble and are specifically composed for this occasion. The composers look to musical theatre and the operaform for their inspiration and therefore the performance will be for both eyes and ears to enjoy . The goal of Errata Collective is to create opportunities for themselves and their art as well as create new and innovative ways for their creations.
PROGRAMME HIGHLIGHT: Caput New Music Ensemble
"Caput Ensemble has been in a close collaboration with the festival for years. They define themselves as a workshop that has always put much emphasis on premiers of new music in close collaboration with the composers, mostly avoiding any lines or a definite program policy." – Þórunn Gréta Sigurðardóttir
"Caput has been taking part in the tumultuous workshop of new music, giving concerts and recorded music since 1987, mostly avoiding any lines or a definite program policy. This has simply been a question of playing good music to an open minded audience. The ensemble has always put much emphasis on premiers of new music in close collaboration with the composers. At the concert at Dark Music Days we will play music by relatively! young Icelandic composers and we will premier a new piece by Sveinn Lúðvík Björnsson who has been working with the ensamble for quarter of a century."
Caput Ensemble is sponsored by the City of Reykjavík and Iceland Ministry of Culture and Education.