Anna Thorvaldsdottir radiates an aura of calm, but her music reveals an immense inner power, unleashed through sumptuous sound.
Hers is an enigmatic sound world, an aurally illustrated landscape of vast proportions, at once pregnant with sustained tenebrosity and glistening luminance.
Thorvaldsdottir is a true sonic sorceress who draws us into her fantasy land, just as sovereign in organically balancing musical material in a fragile dance of flowing elements as she is at conjuring up the perfect lyrical storm, nature's grand design gracefully unfolding.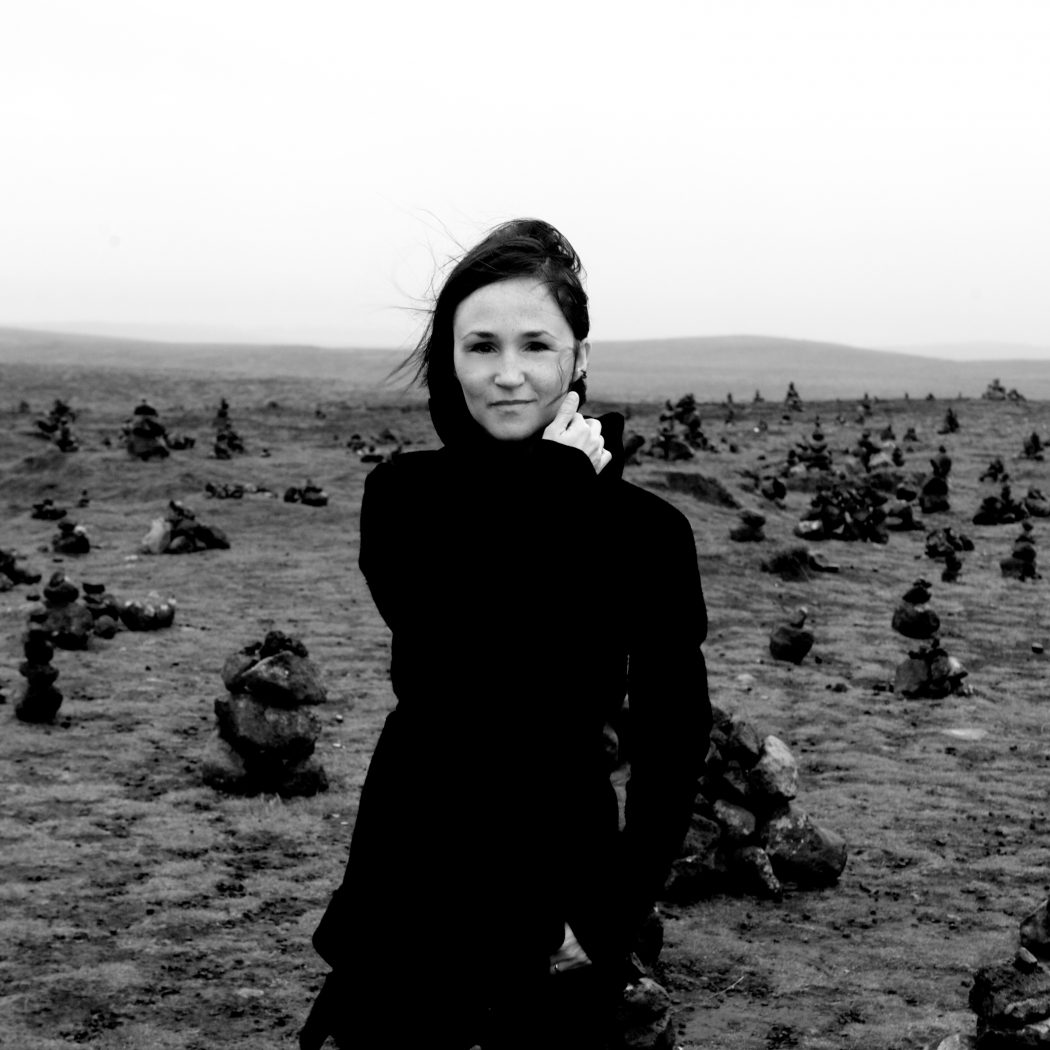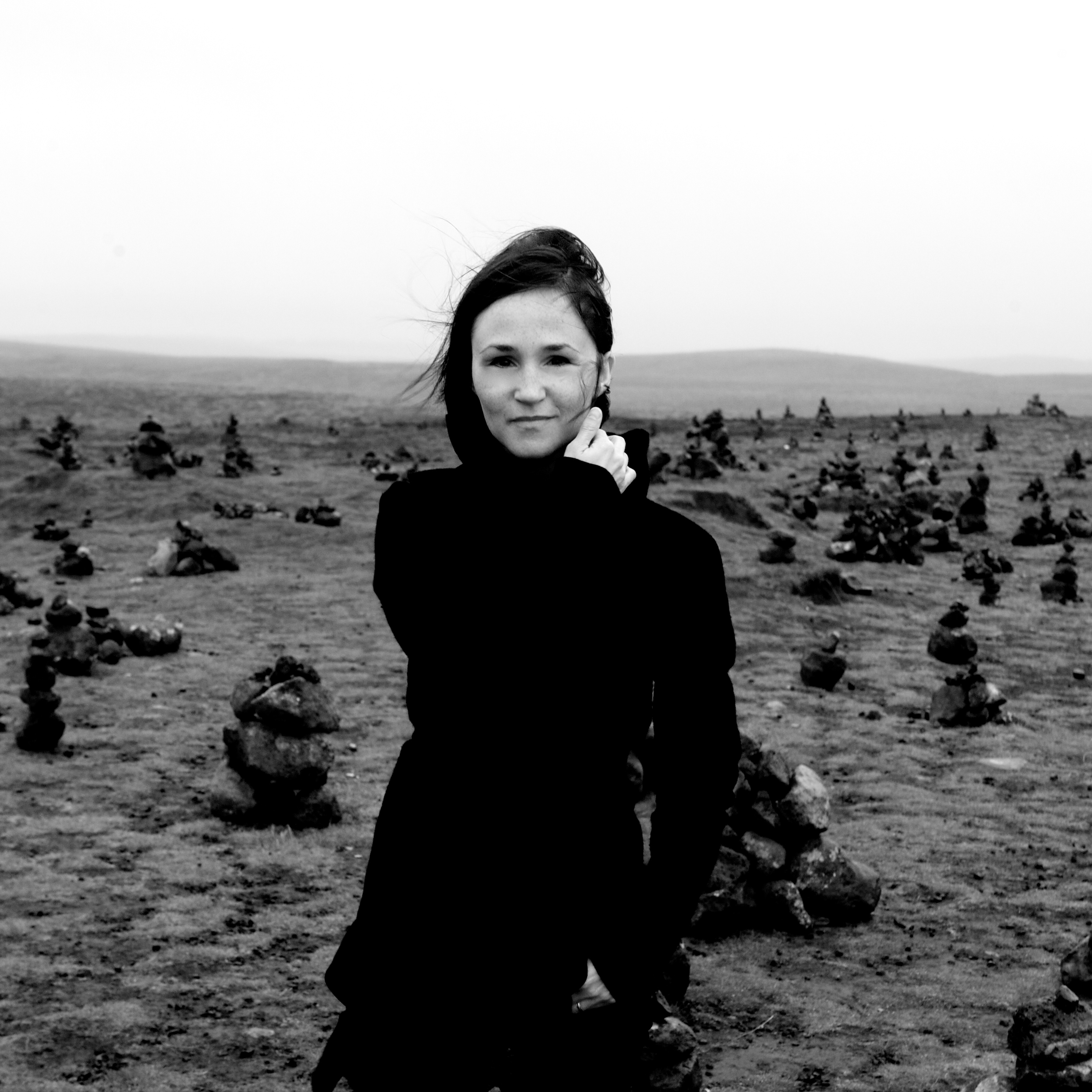 Anna's music is frequently performed internationally and has been featured at several major venues and music festivals, including portrait concerts at Lincoln Center's esteemed Mostly Mozart Festival in NYC with the International Contemporary Ensemble (ICE) and at the prestigious Composer Portraits Series at NYC's Miller Theatre with Either/Or Ensemble. Other orchestras and ensembles that Anna has worked with include the BBC Scottish Symphony Orchestra, the Oslo Philharmonic, the Iceland Symphony Orchestra, BIT20, Musiques Nouvelles, Yarn/Wire, and CAPUT Ensemble.
Anna's works have been nominated and awarded on many occasions, including the Icelandic Music Awards and the International Music Prize for Excellence in Composition. Most notably, Anna is the recipient of the prestigious Nordic Council Music Prize 2012 for her orchestral work Dreaming. Anna holds a PhD from the University of California in San Diego.
Anna's debut portrait album – Rhízōma – was released in October 2011 through Innova Recordings. The album features three larger pieces for orchestra and chamber orchestra, including Dreaming, and five shorter movements from a solo percussed piano work. Rhízōma was very well received and in addition to being selected Classical/Contemporary Album of the Year at the Icelandic Music Awards 2012, the album also appeared on a number of "Best of 2011" lists, e.g. at TimeOut New York and TimeOut Chicago. Anna's a new portrait album, Aerial, was release in November 2014, by Deutsche Grammophon. – AMD
"Thorvaldsdottir's music has a natural beauty to it in the way it reveals itself patiently, and in its unpredictable but organic-seeming instances of rhythmic quickening." New York Times 
"One of the most involving and affecting concerts in several years . . . Thorvaldsdottir has a notable compositional voice: her unique ability to manipulate her material so that the passage of time is made beautiful." New York Classical Review 
"A significant compositional voice." The Wire Magazine
"Here is a composer with a distinctive sound world, and the ability to choose, from a wide textural palette, the most apt instrumental voice for a given moment. Yet, unlike some who toil in the au courant genre of the soundscape, she also knows how to build and sustain tension and convey emotion while evoking the vast sweep of the ages." Classical Voice North America
"The depth and sumptuousness of the orchestral writing . . . turn this into a compelling, even ravishing creation." San Francisco Chronicle
"Frosty orchestral music seems to invoke a shimmery soundworld of textures" WNYC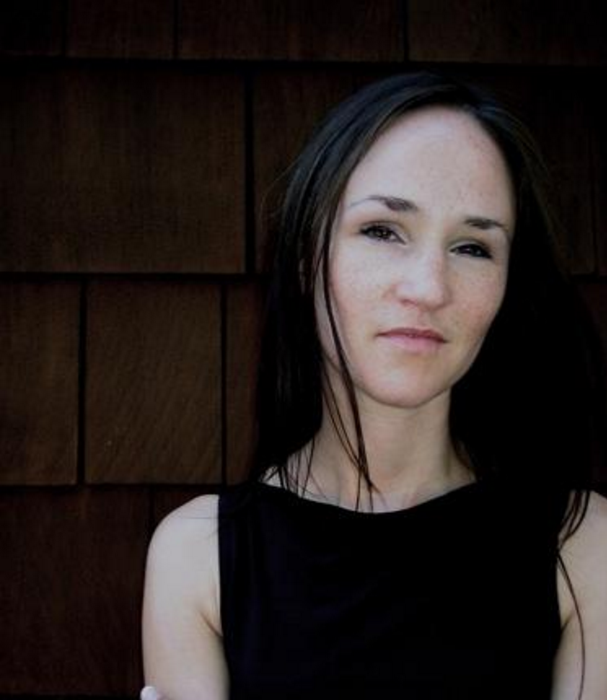 INTERVIEW
December 3rd 2014
Arnbjörg María Danielsen: You grew up in Borgarnes (a small town an hour away from Reykjavík) and this is where you started treading you path in music. Can you tell us about your early musical life?
Anna Thorvaldsdottir: My mother is a music teacher, but learning an instrument or not was always a choice for me growing up.
When I was little I studied various instruments and when I was a teenager I found the cello and knew immediately that it was an instrument for me. I took it really seriously, to practice a lot on the instrument and was planning on becoming a cellist. Then when I was 19 years old I started to write music and found out that I could not be without writing music, so it took over in a sense – although I still play the cello of course.
AMD: You lived in California for a long time, but now you have chosen to return and make your home on the outskirts of Reykjavík. How significant was your time in California for you? What is it like for a composer with a mainly international career to live in Iceland?
AT: I lived in California for just over 5 years when I was doing my graduate studies at the University of California, San Diego. It was a very precious time and I really enjoyed living there.
After I graduated in 2011 we were traveling a lot for a couple of years, then, my husband and I chose to move back home to Iceland in mid 2013. One of the main factors in that decision, besides the fact that Iceland is "home", is that since I travel a lot to the US and within Europe for music, Iceland is very conveniently located. So for me it works really well to live in Iceland and travel internationally for music.
Also, it is very important to me to have a nice and quiet place to write music and I have that and feel very good about living here. Working as a composer is a very solitary job really, and as long as I can stay in touch with performers and organisations etc, which I mostly do via the internet and when traveling, I think it is almost really possible to live anywhere and have an international career.
AMD: Do you think being from Iceland gives you a kind of outsider position in the international music scene? Does Iceland play a role in your work and if so, is this something that you are conscious of or do you think this association exaggerated?
AT: I do not consciously think about Iceland in my music as such. I do believe that the roots play an important part in the music I make, but it is not on a conscious level. Also, the world today is in some aspects really small and it is relatively easy to know what is going on in the arts everywhere, almost.
The effect that it has had on me to travel and study abroad is also fundamental in the work I do. And although I am inspired by nature in my music that does not mean that this is only Icelandic nature, and of course many things come together to influence and inspire the music.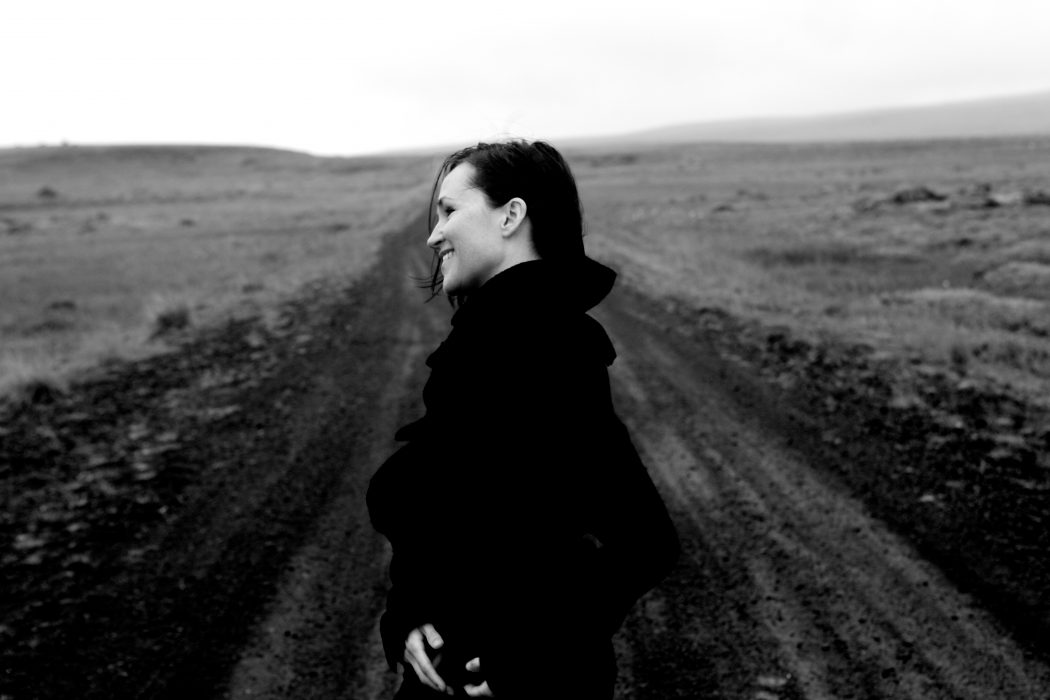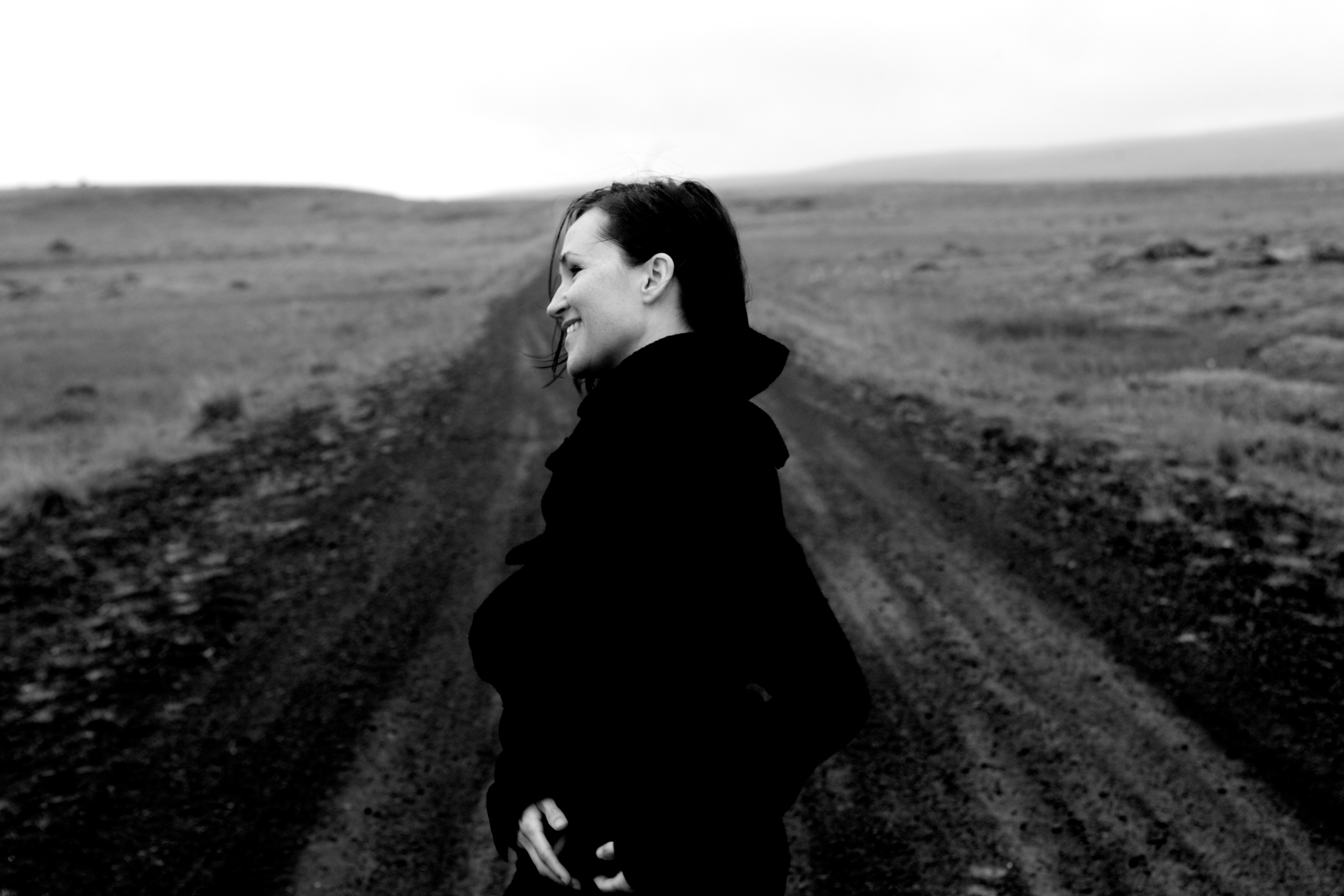 I definitely do not think that being an Icelander gives an outsider position, but it is definitely very important to go abroad and expand the horizons, but I think that is true anywhere.

AMD: Was embarking on a career as a composer a gradual process that slowly unfolded over a long time or was there at some point a eureka moment, where you just realised 'Aha! This is it'?
AT: I had always been making up songs since I can remember, but when I started to write music, when I was around 19, I gradually started realising that this is something I need to do and cannot be without. So when I was in my early 20s it had become clear to me that I needed to write music and it never felt like I was choosing a career.
AMD: Would you say you found your compositional voice quickly? What do you consider specific hallmarks in your compositional life, in discovering your individual sound?
AT: I think I found my compositional voice rather quickly. And then of course over time, through studies and experience I developed various tools to better communicate my sounds. The only hallmark I can think of was when I started writing music on paper (at around 19 years old). Before that I had been making up songs but never wrote any music on paper. So when I found this way to store my ideas and sounds, it was a moment that turned everything for me and I gradually realised that I could not be without writing music.
AMD: Though you make a practice of carefully taking in your environmental surroundings and your music is frequently described as evoking images of the natural world, you do not literally attempt to recreate actual sounds found in nature. How, actually, does your perception of nature translate over into your music?
AT: The inspiration from nature has to do with the way I experience the surroundings and nature as a grand structure. I do not seek to portray the sounds heard in nature, but rather to look to nature for inspirations based on how I experience it.
In particular I am inspired by the perspectives of the whole natural force down to the smallest of details and the perception and shifts of focus between the two. For example by looking to nature for natural movement and structure, and searching for ways to allow for that to carry over to the music.
AMD: The idea of 'The Universe' is a recurrent theme associated with your work, both on a perceptive and structural level, and you have stated that this is a major inspiration for you and present in several of your works. Could you elaborate on that?
AT: I have always been fascinated with the 'infinite' and the grand design of the universe, and how the elements come together as a grand structure.
AMD: Recently there has been an explosion of attention surrounding your work, including the new album, major performances and awards. Is this having an impact on your compositions or your work?
AT: I am of course very thankful when people choose to listen to my music. I don't think it has had a perceptible impact on the music itself. Although all my writing is commissions, I always make sure to allow for enough time to work on the music and for the music to have the breathing room it needs.
The reasons why I need to write music are very dear to me – that is, to be true and honest to the art and to project the sounds and structures that need to be born.
AMD: How do you deal with intrusion? As a composer who is much in demand, do you feel you need to actively counteract being constantly interrupted? Do you thrive on social interaction or are you more the kind of artist who needs to be deep in thought, in solitude?
AT: Well, I definitely need a lot of solitude to work, and a lot of space – so I regularly close myself off to write music, and it works best for me to have designated times for other work-related things. So I make sure to have a schedule that I am comfortable with, with enough time for uninterrupted work.
AMD: You are known for making detailed drawings that map out the procession or flow of your musical compositions. One of these drawings was featured on the cover of your 2011 album Rhizoma.
There seems to be some misconception regarding the function of these drawings. Some people are under the impression that they are graphic scores, which is not the case. Can you tell us a bit about their function and what an actual Anna Thorvaldsdottir score looks like?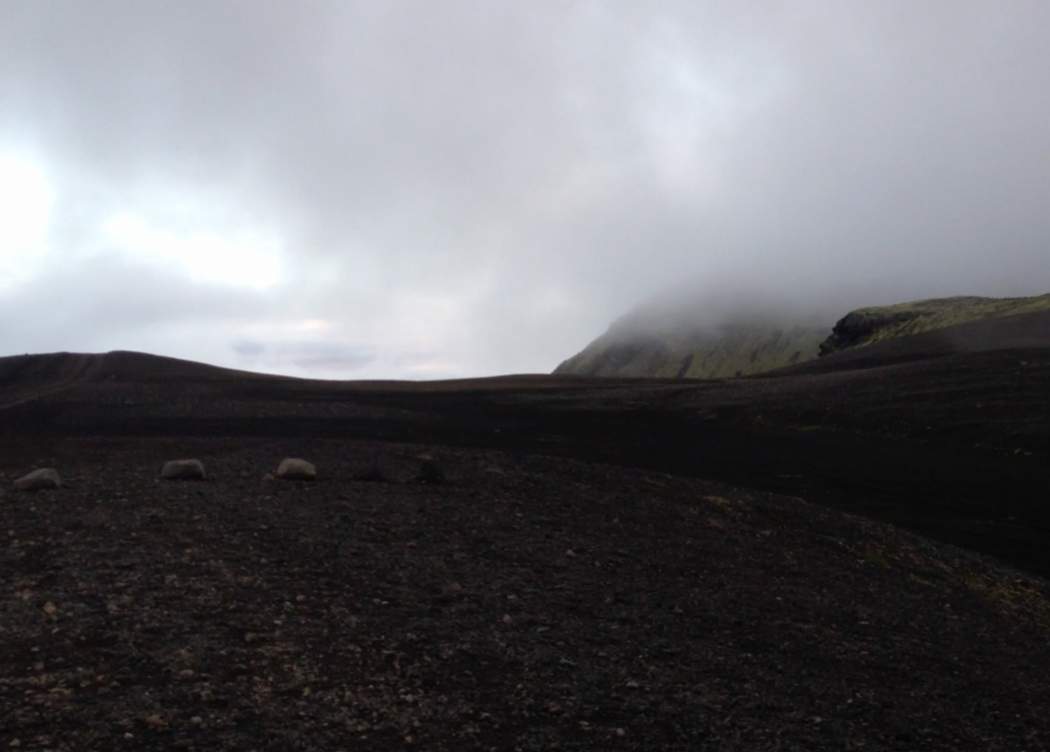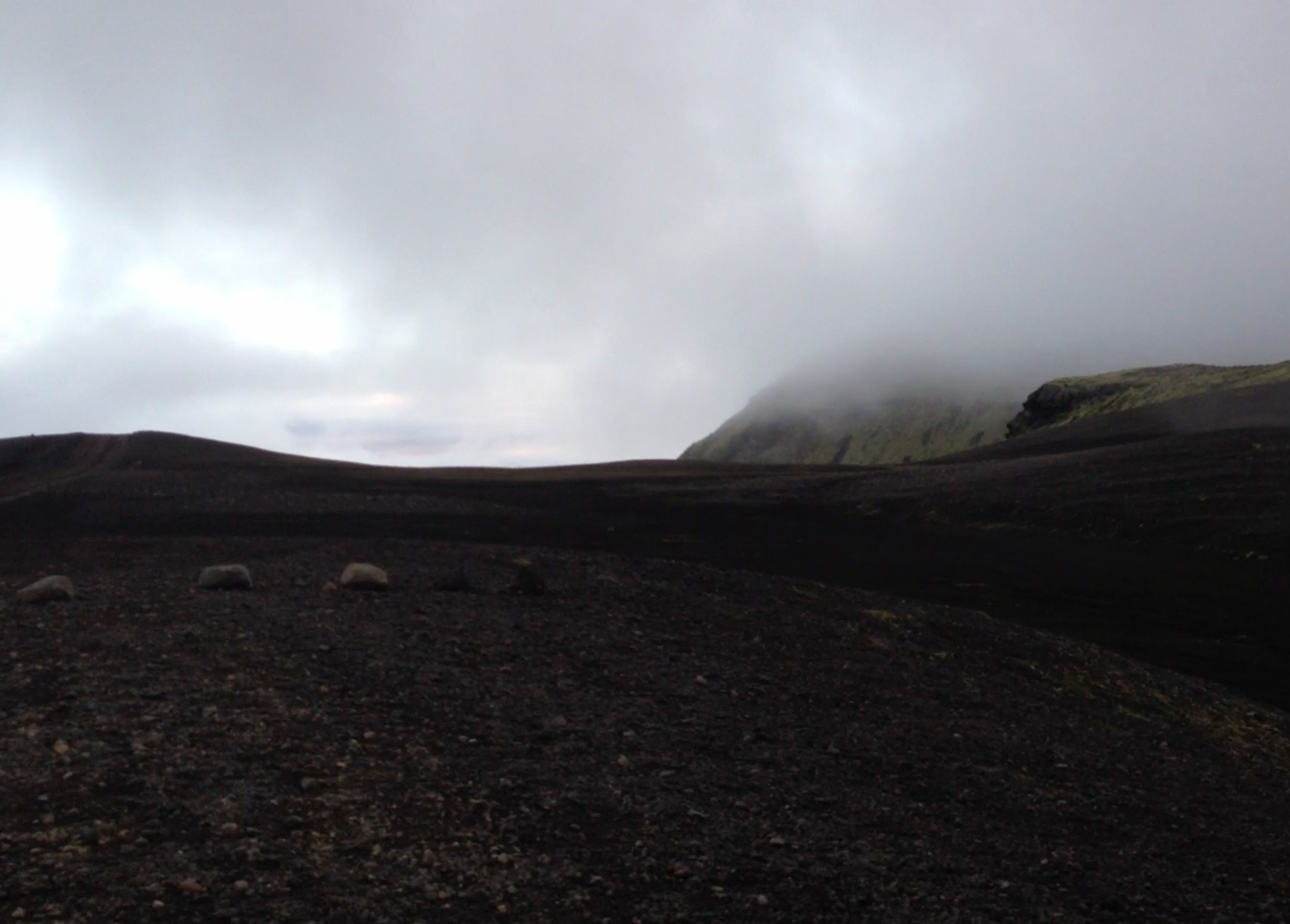 AT: The drawings I make are a sort of mnemonic device – a way for me to remember the music I want to write each time. It is a way for me to not have to retain the music consciously in my mind the entire time until I have written it out in final notation, which is especially convenient because I usually work on two to three pieces at a time.
So the drawings do not musically mean anything to anyone but myself and are definitely not graphic scores – to me they work like blueprints of sorts, with the concrete details appearing in the final score in the end. My scores are always written out in notation and performed from that.
AMD: Let's talk about the recordings on the new album, AERIAL. Do you find that the recordings capture what you envisioned when composing the pieces? How is it different to listen to a recording of your work versus a live performance?
AT: The recordings absolutely capture the works. When I notate the music I include a lot of details so the music is very clear in my mind before I hear others perform it.
But since some of my works require that the instruments are placed in different parts of the concert hall during performance for example, as well as sometimes including visual elements and/or installations, this aspect is naturally best perceived during a live performance of the works.
AMD: Do you like the writing process more than the actual performance? The process of creating the work, hearing it in your mind, as opposed to listening to it in the concert hall? Or vice versa?
AT: I really like both actually – but in different ways. The writing process is always very personal and introvert for me, and then when the time comes to share the music with others in the concert hall (or on a recording), the music becomes public and then it's time to let it stand on its own.
AMD: You chose to not include any liner notes on the music inside the cover of your new album AERIAL, but there are a lot of other people currently writing about your work. Why did you choose not to include a text and how do you experience reading what other people have to say about your music?
AT: It is always very interesting to read or hear how other people experience the music, and it is always a bit personal for everyone although sometimes there are shared experiences.
I chose not to include liner notes this time to give people an opportunity to listen without images or ideas in mind – but I am of course always more than happy to answer questions about the works when asked.
AMD: You know how the tired age old saying goes "behind every great man there's a…". Well, everyone who has been around you more than a minute notices what a formidable duo you and your husband Hrafn are [Thorvaldsdottir is married to philosopher and photographer Hrafn Ásgeirsson]. Do you give it any thought that when looking back on music history, even recent music history, this is quite the role reversal?
AT: This is very true, Hrafn and I are extremely close and both do our best to support each other in what we do in life. We have been together for a very long time, so he knows me and my music very well and has a good sense about the things I need to manage as part of my career, and he really goes to lengths to support in any way he can.
AMD: Are there things you like listening to, or do you have musical practices that one would not expect? A dirty musical secret you'd finally like to share with us?
AT: I have a pretty high seasonal tolerance for cheerful Christmas music (like Ragnhildur Gísladóttir – Jóla jólasvein). I also like some of the drone metal that Hrafn listens to… (like SUNN O)))).
NEW ALBUM: AERIAL
Aerial, which was release on new label home Deutsche Grammophon/Universal Music Classics on November 11th 2014.
It includes six expansive new works with ensembles of varying sizes and is the follow up to her noteworthy debut portrait album, 2011's Rhizoma, which ended up on numerous year end lists.
target="_blank">Buy Aerial on iTunes
Track List:
Into – Second Self, performed by members of the Iceland Symphony Orchestra
Ró, performed by CAPUT Ensemble, cond. by Gudni Franzson
Aeriality, performed by the Iceland Symphony Orchestra, cond. by Ilan Volkov
Tactility III-I-II, performed by Duo Harpverk
Trajectories, performed by Tinna Thorsteinsdottir & Anna Thorvaldsdottir
Shades of Silence, performed by Nordic Affect
REVIEWS:
"Thorvaldsdottir's music isn't about straightforward narratives; it creates landscapes that linger, summoning phantom sounds and imaginative possibilities. Nothing I've heard this year has sparked my mind like Aerial." Chicago Reader
"It is Aerial's willingness to stay the course of heavy and steadily dramatic tones that allows Thorvaldsottir to not only strikingly stand out but ultimately succeed in her ambitiously complex vision." AltoRiot 
"Best music of 2014 so far" The New Yorker
"This is a big spinning planet of a work that, to echo Whitman, contains multitudes of ideas within itself, pregnant with promise from the opening whipcrack of percussion and major-key chord that keeps reasserting itself as tendrils of other sounds curl off it like smoke. When melodies do arrive, they're couched in an old-fashioned lushness that turns out to be a prominent component of what you've already heard; you just didn't realize it yet." Washington Post
INSPIRATION: NATURE
"Listening" to Nature. On Grand Structures and Effortlessness.
I am often asked about my inspiration from nature and indeed nature provides me with my biggest inspiration, which I use as a tool to work with various structures of sounds. The inspiration does not come from the sounds heard in nature but rather from my perception of the combination of grand structure and effortlessness.
This is the purest form of inspiration – then, when paying attention, noticing that within the bigger picture rest various details on many different levels. The details make up the structure. It varies as to how much they need to be searched for in order to find them, and this interests me as a composer.
I like to pay attention to the details and watch how they contribute to the whole. The tiniest details provide a powerful tool to generate a unity – a structure. Then, as the structure has been created, it is possible to alternate between focusing on the details, on single elements from the whole, or on the larger structure. You can decide if you want to watch the mountain or if you want to focus on a single rock from the mountain.
I "listen" to landscapes this way; I listen to the structure – to nature and her grand design – and I reflect. The music comes from within, though. The sounds are born inside the mind, but the tools for projecting these sounds are provided by various inspirations and by the approach I decide to take towards those inspirations.
In my case, the music – the ultimate product – is the reflection of a process, rather than a projection of the actual source. I write music to create a fantasy – a fantasy world of balance and beauty. – AT
INSPIRATION: ICE
I have a deep fascination with the massiveness of ice and the elements – ranging from the visual aspect and to the sounds it makes. -Anna Thorvaldsdottir
In the last two years I have been twice in Greenland doing research for a new opera I am working on. These are my impressions from my first encounter with the massive Arctic icebergs:
Musically, listening to the calving icebergs contrasted with the silence in the landscape, and observing the solidness of the earth is a magnificent inspiration.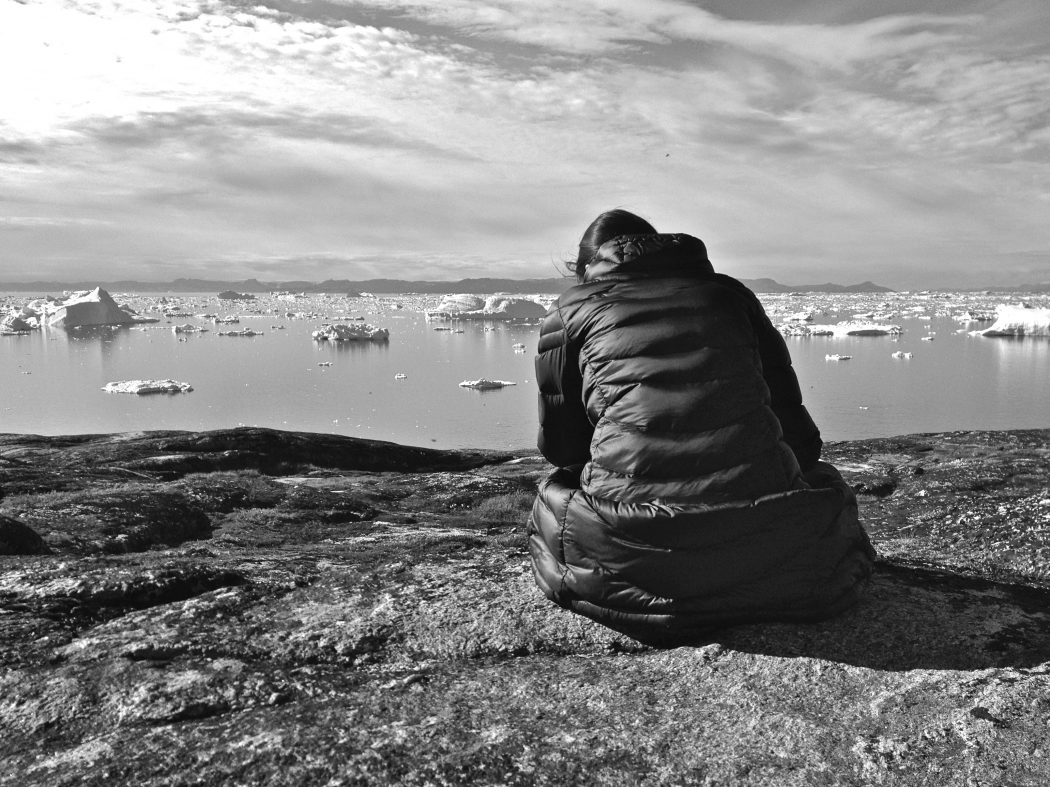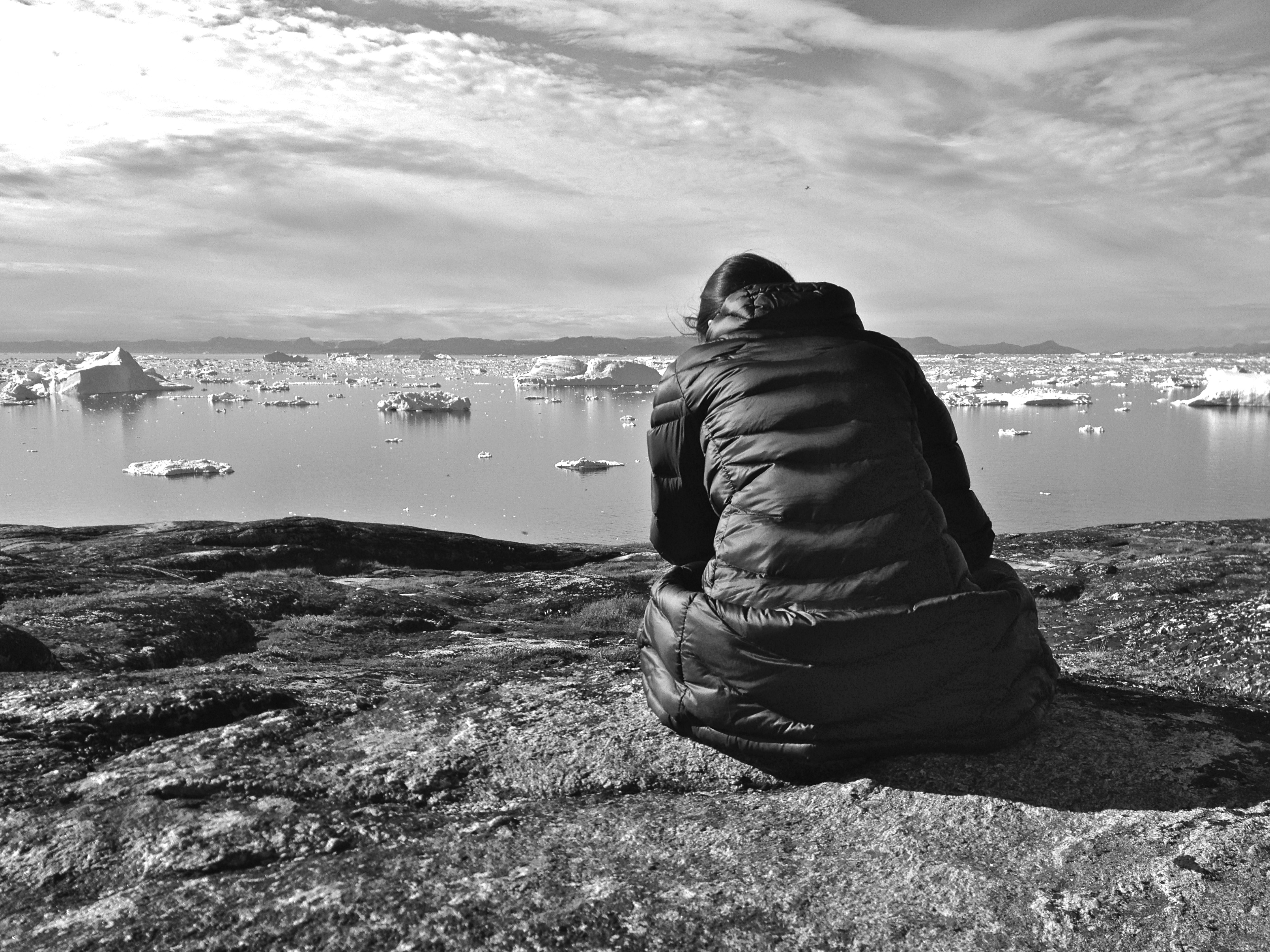 The dramatic contrast between the solid mountains of the land and the oceanic figures of ice that subtly move each day is such a dynamic and powerful artistic impression. The grand solid figures, these unimaginably big and strong blocks of ice that seem solid and steady, graciously move each day so that on one hand you have this solid never changing landscape of the earth versus the ever changing view of the ocean.
The overpowering surrounding silence in the landscape to which the icebergs lend an occasional rhythmic accompaniment is so powerful that in the presence of these grand figures you feel like whispering out of respect to nature. – AT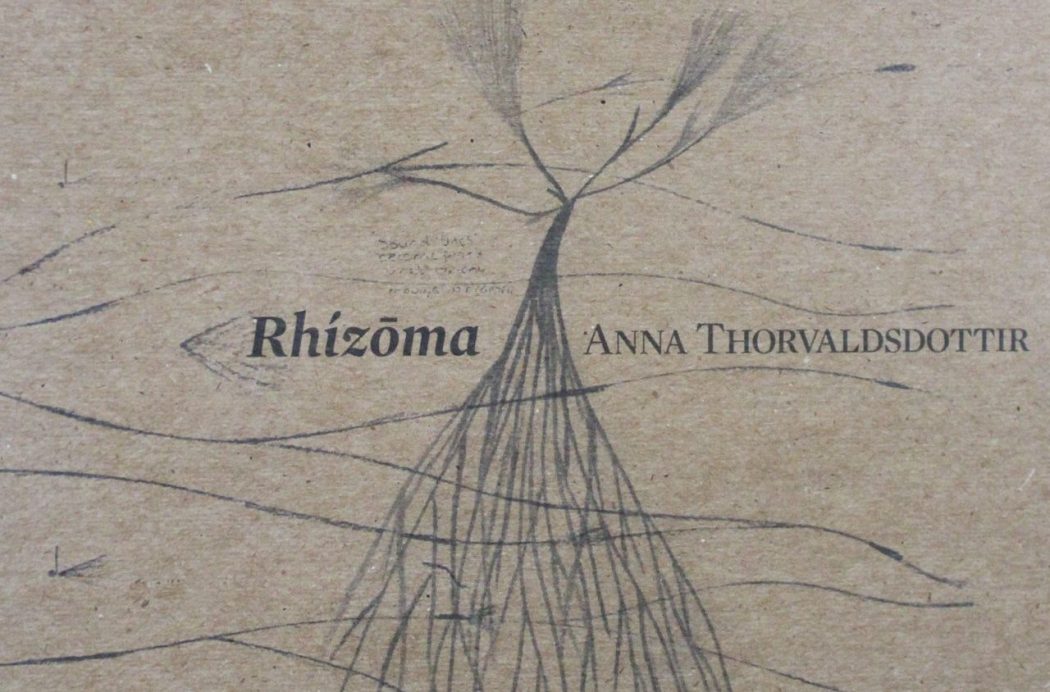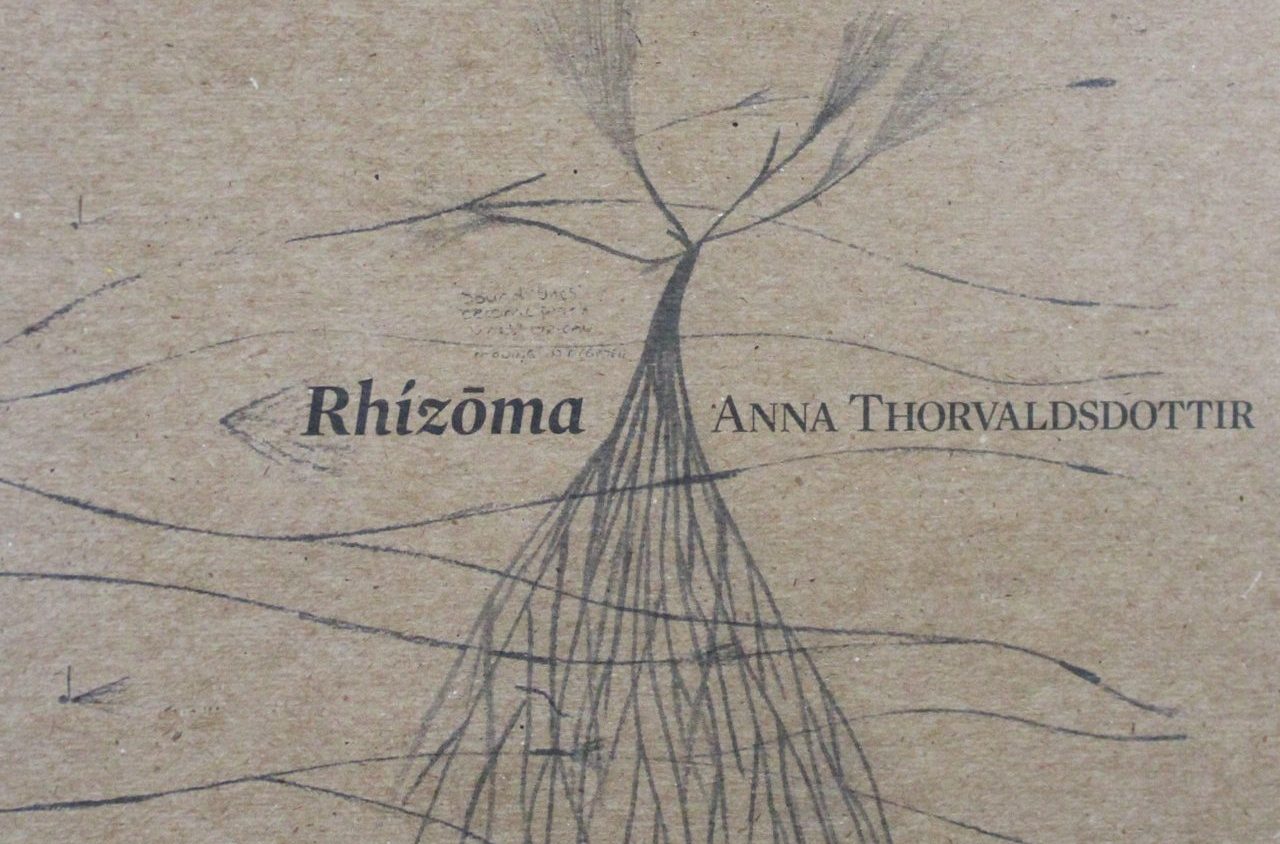 DREAMING: Orchestral work from Rhizoma (2011)
"Dreaming opens the sphere of the symphony orchestra in an unusual and innovative way. … The music behaves like a shifting landscape, bringing an experience of chronological time to halt – like in dreams. … The tones are carefully depicted – almost like small pieces of embroidery. But the work is perhaps particularly unique by the way it achieves to build and unfold a large form within a sound world that apparently stands still."
Nordic Council Music Prize Adjudicating Committee
Anna Thorvaldsdottir, notes on Dreaming:
Nature
listen
flow free
individually
embrace
listen
Nature
A quiet soundworld is born from silence, the piece is born from the quiet. The music is in a single movement which from beginning to end embodies a flowing world of sound. The conductor becomes a part of the orchestra as his role and "performance" is at certain moments written in a different way than regular beating of time. After the development of a flowing interplay between the instruments, each performer gradually begins to perform individually so that the orchestra becomes an ensemble of soloistic events. The motionless presence of the conductor directs the piece in the end – his presence alone is enough to lead the orchestra and the piece into the infinite. Time is redundant. The cycle continues.
The inspiration is not in the form of recreating the soundworld or visual presentation already found in nature. It can rather be used as a tool to work with and measure proportions and natural progression.
In each chord there is a world of collective sounds where the small sound particles dissolve and create their own world. By attending to the various qualities of the sound the perception can be changed from one moment to the next.
-realization-
Collaboration: Trajectories
Video work by visual artist Sigurður Guðjónsson and electronic/piano composition by Anna Thorvaldsdóttir
"The collaboration between myself and Sigurdur was very natural and effortless in a sense. We had similar ideas and very early on agreed on an atmosphere for the piece which became our focus point from which the work was constructed.
I have worked with pianist Tinna Thorsteinsdottir before and she knows my music well and how I write, so it was great to get her to premiere the work" – AT
Trajectories 2014 exist in two versions: As an installation (Exhibited at The Reykjavik Art Museum, February 1 – April 13, 2014) and as a performance piece. The piece was commissioned by The Reykjavik Center for Visual Music and was premiered at the festival of RCVM in January 2014.
Text: Trajectories, Metaphysics of Perception
"All perceptual experience is a matter of bringing the world into focus by achieving the right kind of skillful access to it, the right kind of understanding. Art matters because art recapitulates this basic fact about perceptual consciousness. Art is human experience, in the small, and so it is, in a way, a model or guide to our basic situation."(Alva Noe, 2012, p. 128)
If we are being guided by this artwork, where will it take us? A model of what are we being presented with? It is a guide to a part of perceptual experience where sound and visual perception are in unison. This model has been constructed to immerse us in a bodily experience; light, darkness, movement, and sound are presented as pure. It is not sand as such we are being presented with, but a mass that moves in direct relation to sound, this is not the darkness outside our window at night, but darkness as a premise for light. This is a feast for our senses, we are guided by the sparse elements of the work to experiences; romantic, dramatic, filled with arctic night and white light of almost unearthly kind. This is perceptual experience that models something out of the ordinary.
At least since the rise of empirical science, metaphysics has not been the subject of direct experience. Our perceptual consciousness is usually not thought to contain any direct relations to metaphysical truths, or untruths. We do not experience these kinds of things (if they exist or are meaningful at all) but arrive at them with the aid of our rationality, our abstract thinking. But if our perception is, in fact, a learned or acquired skill, this strict dichotomy between perception and rational thought seems less important. We all approach perceptual experience armed with the experience and knowledge we have, and perceiving is conditioned on these factors.
The interrupted flow, the sounds from the piano, the visible mass, the darkness, the light, the movements, the trajectories directly experienced seem to model metaphysics, seem to offer perceptual access to something that is usually thought to be the subject of thought. This is a part of our basic situation that we seldom get the chance to see, but when we do, we do so in art. Jóhannes Dagsson – Philosopher 
My Process
These sketches are my initial "drawings" of the music that I am about to write each time – I do this to remember the sound-world and the progression in each piece. Then, I write the music in notation and the initial graphical representations live on as a reminder of a process. These sketches were never intended to be revealed, but it made sense to use them as graphics in the design of the Rhizoma album.
I have often thought about at some point making a graphical score, but I know that this type of notation (as a means of communication between composer and performers) is too limited to project the music and would not allow me the precision I seek in the music. Notation can achieve this with all its details, and very clearly conveys the musical sound-world to the performers.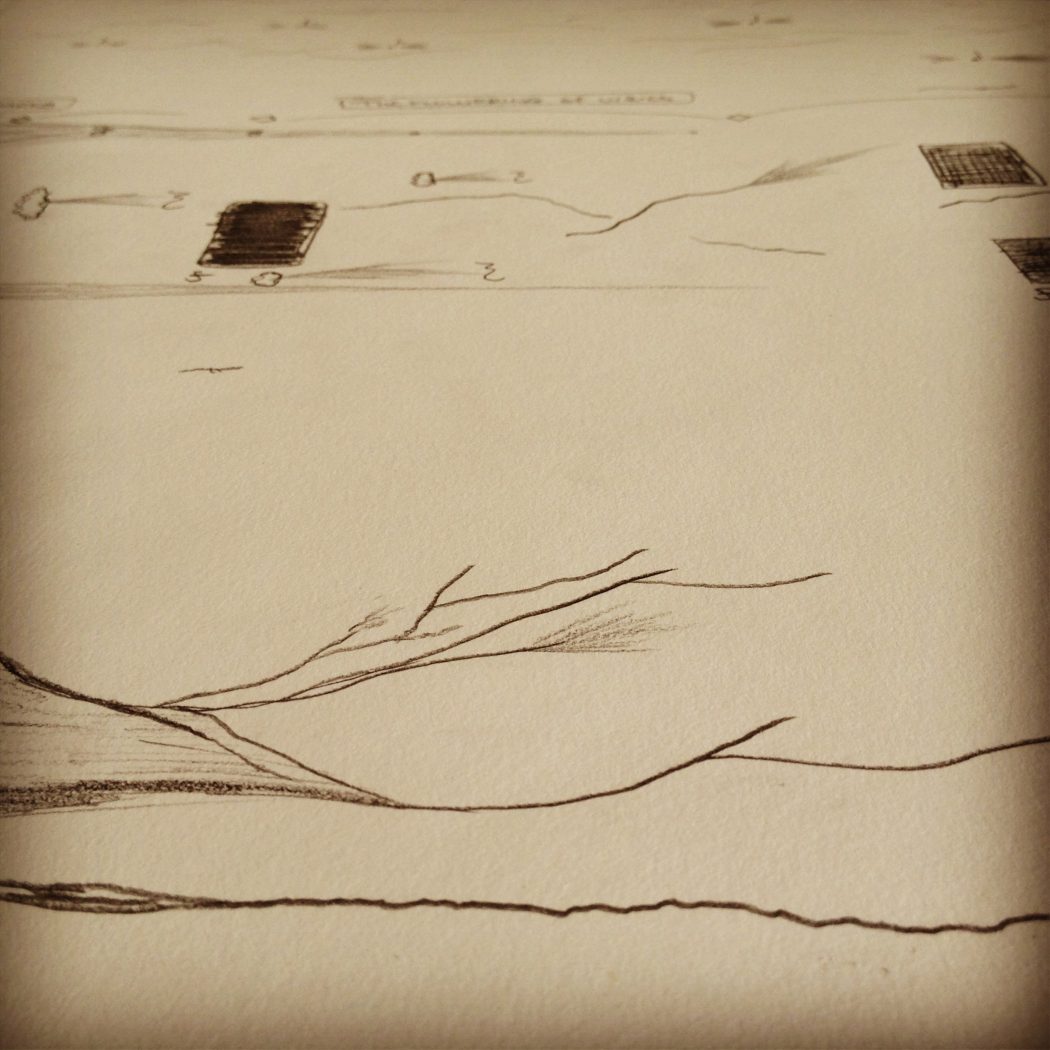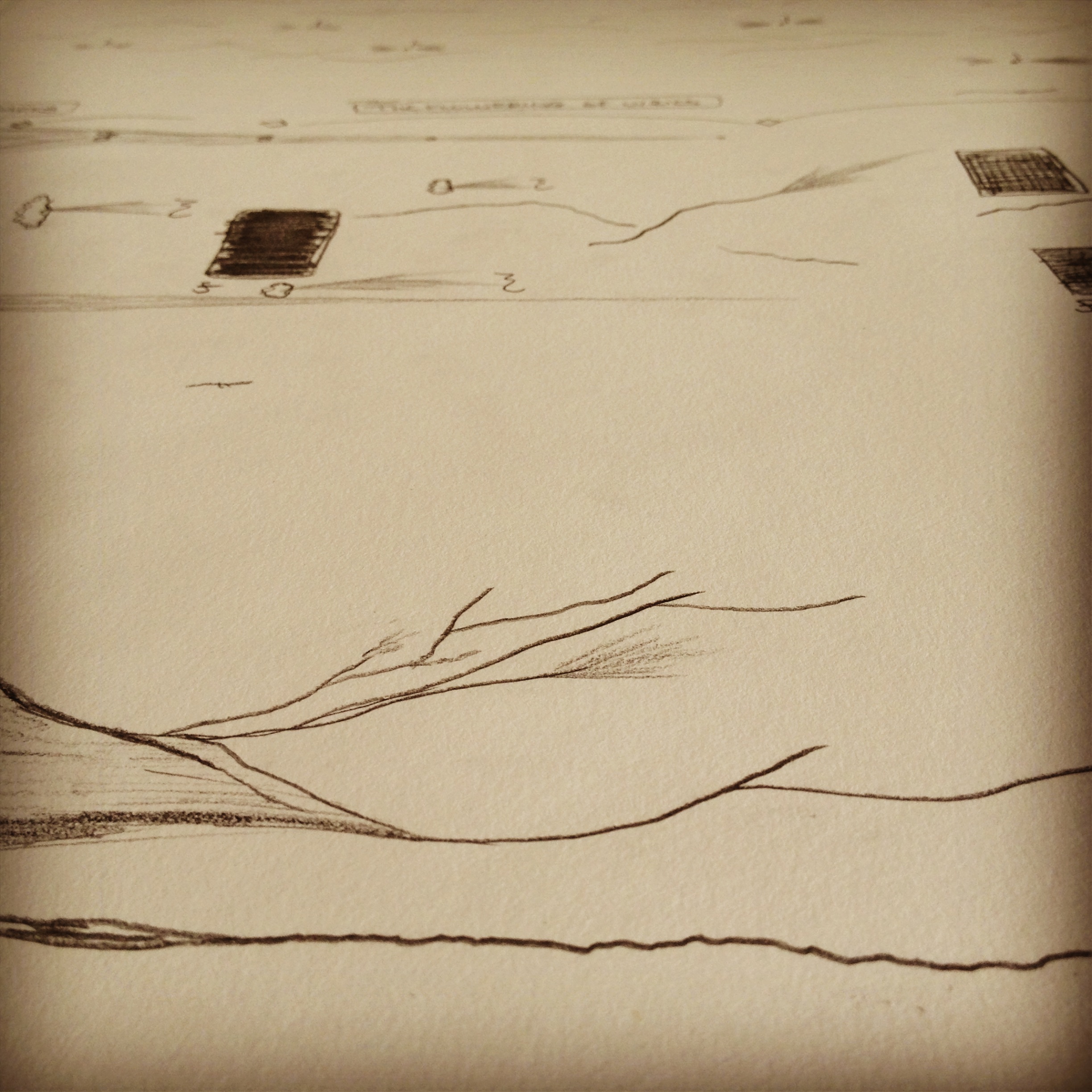 Click here to see the final musical notation of the same work.
The initial graphical representations are my own means of remembering the music from an early stage in the compositional process – they trigger my memory so I can work on the music without having to constantly be thinking about it for months while working on a piece. – AT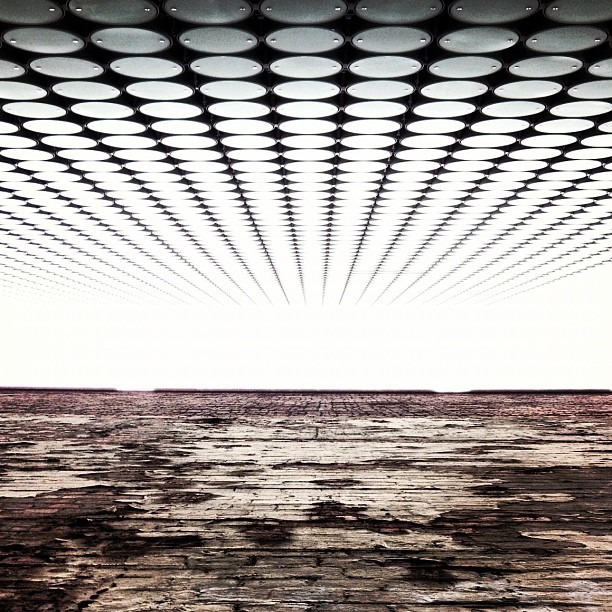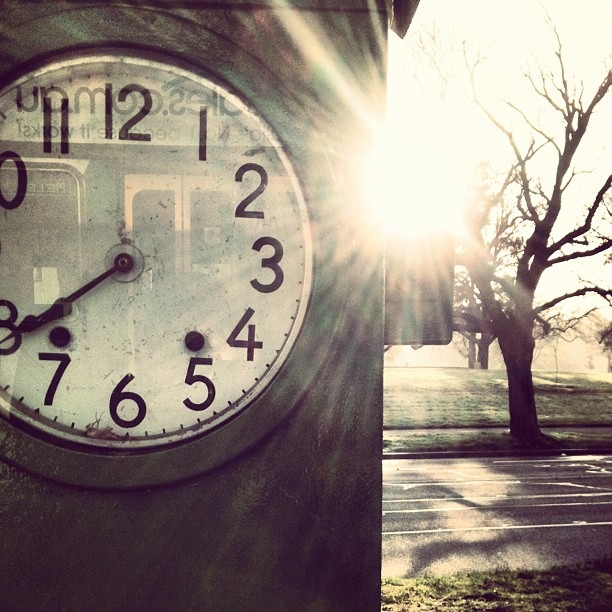 PLAYLIST:
RECOMMENDED LISTENING
Here are some of the artists and works that I have been drawn to and that have inspired me significantly in one way or another at different times:
Recommended Listening:
KAIJA SAARIAHO
Though the title refers to the star constellation, I don't think of it in metaphorical terms when I listen to the music. 'Orion' just fascinates me and is one of my favourites from Saariaho… – AT
Images of the Night, dreams, myths, and distant mysteries have always loomed large in Kaija Saariaho's work.
The Finnish composer's extensive catalogue contains evocative titles like 'From the Grammar of Dreams', 'Wing of the Dream', 'Caliban's Dream', 'For the Moon', 'Graal Theatre', 'The Castle of the Soul', and, most recently, her opera performed with resounding success at Santa Fe this past summer, 'L'Amour de Loin' ('Love from Afar').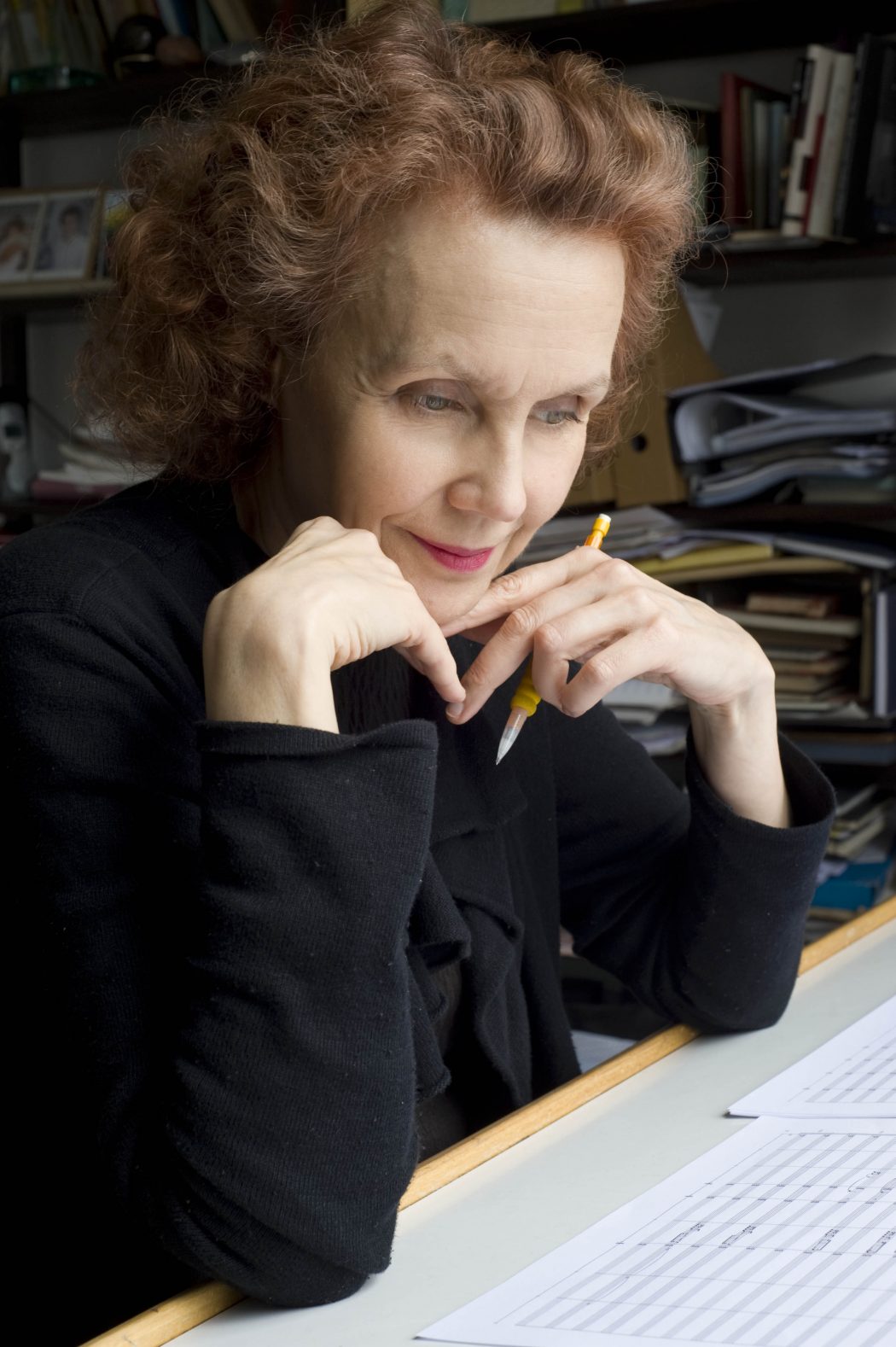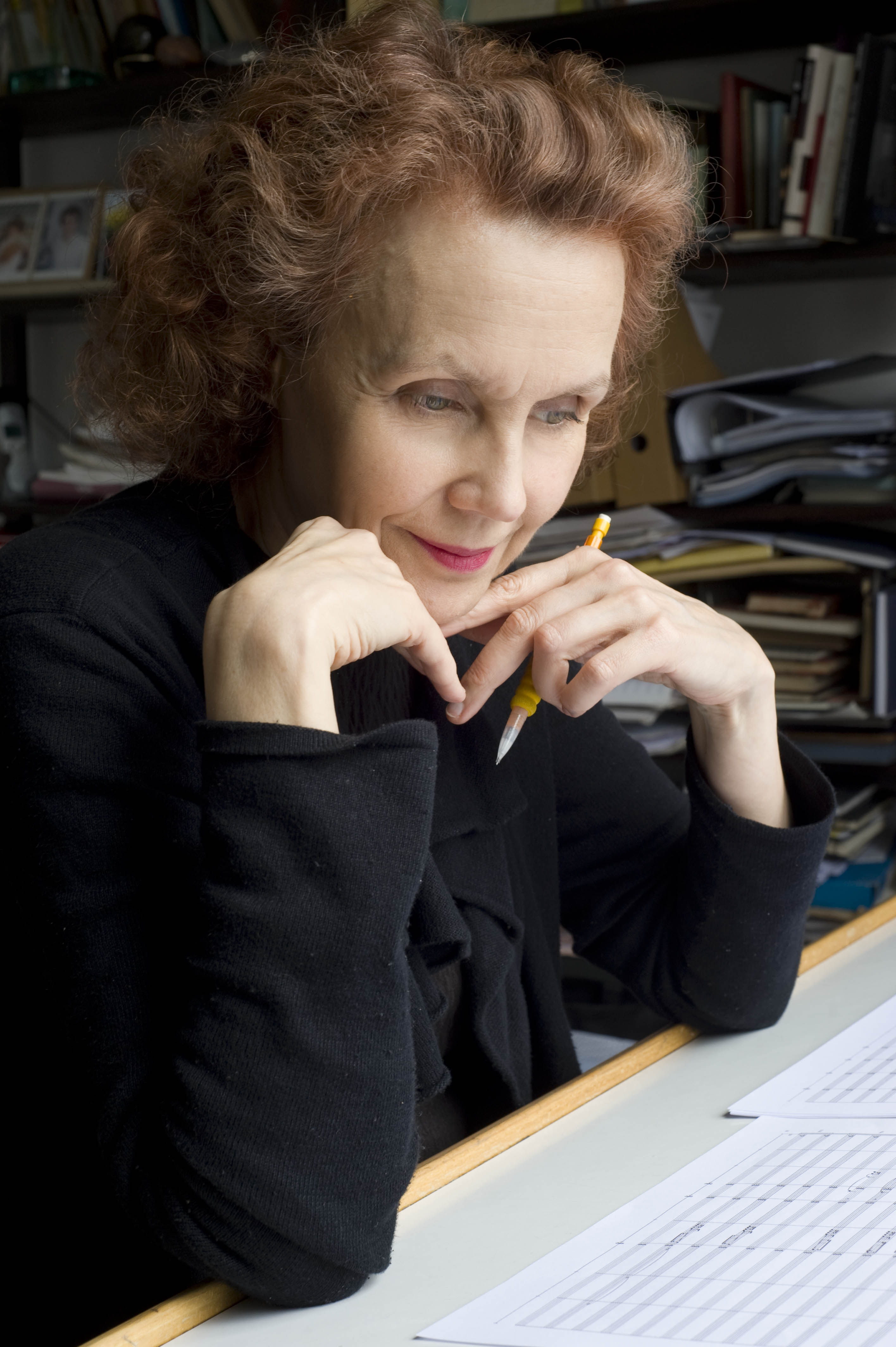 Orion, the mysterious and adventurous hunter of Greek mythology, was the mortal son of Neptune (Poseidon), the god of seas. After his death, Orion was placed by Zeus in the sky as a radiant constellation. He is, thus, at once an active (even hyper-active) human being and an immobile heavenly object, and Saariaho has fully exploited that contrast in the present work in three movements – her largest purely symphonic composition to date.
'Orion' begins its musical journey in a kind of amorphous 'interstellar space'. The first movement, titled 'Memento mori' ('Remember that you must die'), evolves from a mysterious introduction towards a powerful orchestral outburst marked by the entrance of the organ. This moment also brings an expansive string melody and an insistent – one would like to say inexorable – rhythmic idea in equal eighth-notes, played fortissimo by the woodwinds. The music then becomes more animated, with a new, exited figure all in rapid sixteenth-notes gradually taking hold of almost the entire orchestra, repeated furioso and con violenza until it is abruptly cut off.
The second movement, 'Winter Sky', opens with a haunting piccolo solo, continued by solo violin, clarinet, oboe, and muted trumpet. As the orchestral soloists pass the melody around, the other instruments provide a colourful and atmospheric accompaniment.
The orchestral texture later fills out with multi-layered polyphony, yet the movement remains calm and contemplative. For the ending, the already slow tempo becomes even slower as the piano emerges from the background with a 'sky-high' melody repeating a few notes in changing permutations, over expressive string glissandos and the sound of chimes, bowed vibraphone, and crotales.
We come back to earth with the energetic final movement, titled 'Hunter'. It is a study in perpetual motion – or almost, since the fast motion is repeatedly interrupted by short mysterious episodes in a slow tempo. The third such interruption, more extended than the first two, momentarily recalls the second movement, before the music returns to its former dynamic and joyful self. The excitement grew grows apace, but as the tempo increases, the volume decreases. More and more instruments drop out, and by the end, Orion has once again assumed his position on the night firmament.
Peter Laki on behalf of the Cleveland Orchestra for the 2002 premiere.
Recommended Listening: Björk – Joga
"Björk has been an active inspiration for a long time and I wanted to chose her beautiful song 'Joga'.
There are of course many songs by her that I could have chosen, but the reason I chose 'Joga' is because the song captures so many elements that I appreciate in music"
– AT
Recommended listening: JÓN LEIFS
REQUIEM
"I wanted to include a piece by Jón Leifs, he was one of the first composers in Iceland. I have chosen to include a choir piece of his which I find very beautiful and it also sounds very Icelandic with the parallel fifths. As a composer he had very grand musical ideas, especially for the orchestra, so many of his pieces were premiered only after he passed away" –AT
Jón Leifs composed the Requiem (Opus.33b) in a state of profound grief.
On 12th July 1947, Jón Leifs' 18-year-old daughter Líf drowned while swimming off the Swedish coast. The Requiem was already completed on July 31st 1947 while the family was bringing back Líf's body to Iceland.
The brief a cappella choral draws it's name from the traditional Latin Mass for the Dead, but the actual vocal text used is a collage of Icelandic folk poetry and text by Jonas Hallgrímsson.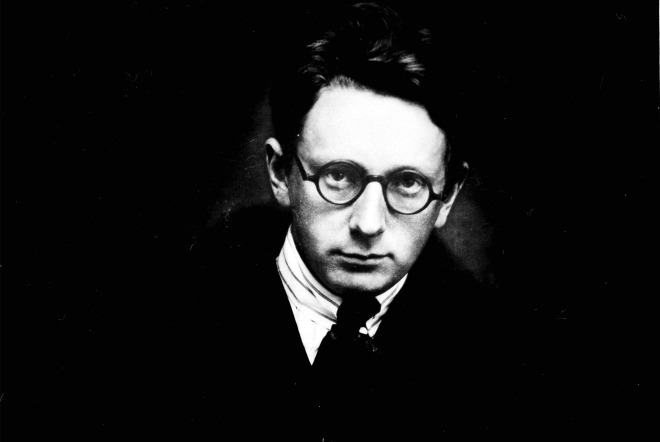 Sofinn er fífill / Now sleeps the dandelion
fagr í haga / In the field
mús undir mosa / The mouse in its mossy bed
már á báru / The mew on the billow
lauf á limi / The leaf on the twig
ljós í lofti / The light in the sky
hjörtr á heiði / The heart on the hearth
en í hafi fiskar / The herring in the deep.
Sefr selr í sjó / The seal on the skerry,
svanr á báru / The swan on the moat,
már í hólmi / The newt in the pond,
manngi þau svæfir / With no one to lull them.
Sofa manna börn / The babies sleep
í mjúku rúmi / In their beds of down,
bía og kveða / And Daddy sings them
en babbi þau svæfir / Softly to sleep.
Sof þú nú s sæl og sigrgefin / Sleep, my love, in the Lord's keeping.
Sofðu, eg unni þér / Sleep, my daughter dear.
Sofinn er fífill / Now sleeps the dandelion
fagr í haga / In the field,
mús undir mosa / The mouse in its mossy bed,
már á báru / The mew on the billow.
– Excerpt from the text of the Requiem.
Tears of Stone (IS: Tár úr steini) Trailer: Award winning film about pioneering Icelandic Composer Jón Leifs