Acclaimed Icelandic record label Bedroom Community is celebrating its 10th birthday this year – and is doing so in serious style…
Since launching in 2006, Reykjavík based record label Bedroom Community has become internationally recognised for the uncompromising quality and integrity of its releases, and for presenting a worldwide audience with cutting edge music from an intimate roster of like-minded artists.
It all started 10 years ago, when Icelandic musician Valgeir Sigurðsson teamed up with friends and fellow music makers Nico Muhly and Ben Frost to find a way to create and release music that they could orchestrate themselves. As a result, Bedroom Community was born, and during its lifetime, has expanded to include artists such as Daniel Bjarnason, Sam Amidon and Nadia Sirota, building up a back catalogue of internationally acclaimed releases along the way.
10 years in, the label has plenty to celebrate – and in true Bedroom Community style, they're doing so by rounding up the troops for a series of special performances which will be taken across the globe in the coming months. The series is named the 'Whale Watching Tour' and will feature special performances of music released via the label, and appearances from numerous artists affiliated with the label. So, as the Bedroom Community family prepare to head to the Barbican Centre in London (7th October), Iceland Airwaves Festival (3rd November) and beyond, we've invited co-founder Valgeir Sigurðsson to tell us about the label's background, foundations and to share 10 of the most remarkable releases in the label's history.
First of all, congratulations on the 10th anniversary of Bedroom Community, and thanks for all of the incredible music over the years! Anniversaries are always a good time to reflect a little bit, so what can you remember of the first day, and the first conversations about creating Bedroom Community? What were your main ambitions and intentions when founding the label?
Thank you! Yes I distinctly remember the very fist time I had a real conversation about it with anyone. It was at a restaurant in New York and I had summoned Nico for sushi and to talk about making his first album Speaks Volumes, and about wanting to release it on a new label I'd been wanting to set up. The overriding thought was about this music that I felt I had to make, and help others make, and subsequently figure out how to release because it felt right to nurture this music beyond the recording process.
And what would you say have been the most pivotal moments in the history of the label so far?
I took a long drive once, to listen to some music that Ben Frost had given me on two CD-Rs. One was a draft of an instrumental album, the other was something that had Ben singing over distorted guitars and drums. As well as his other immeasurable talents, he's actually got a really good singing voice. But one thing resonated with me more deeply than the other and so when I came back from that drive I said to him "do this, and don't do that" pointing at the two CDs. Theory of Machines was our second release but I've not heard him sing since.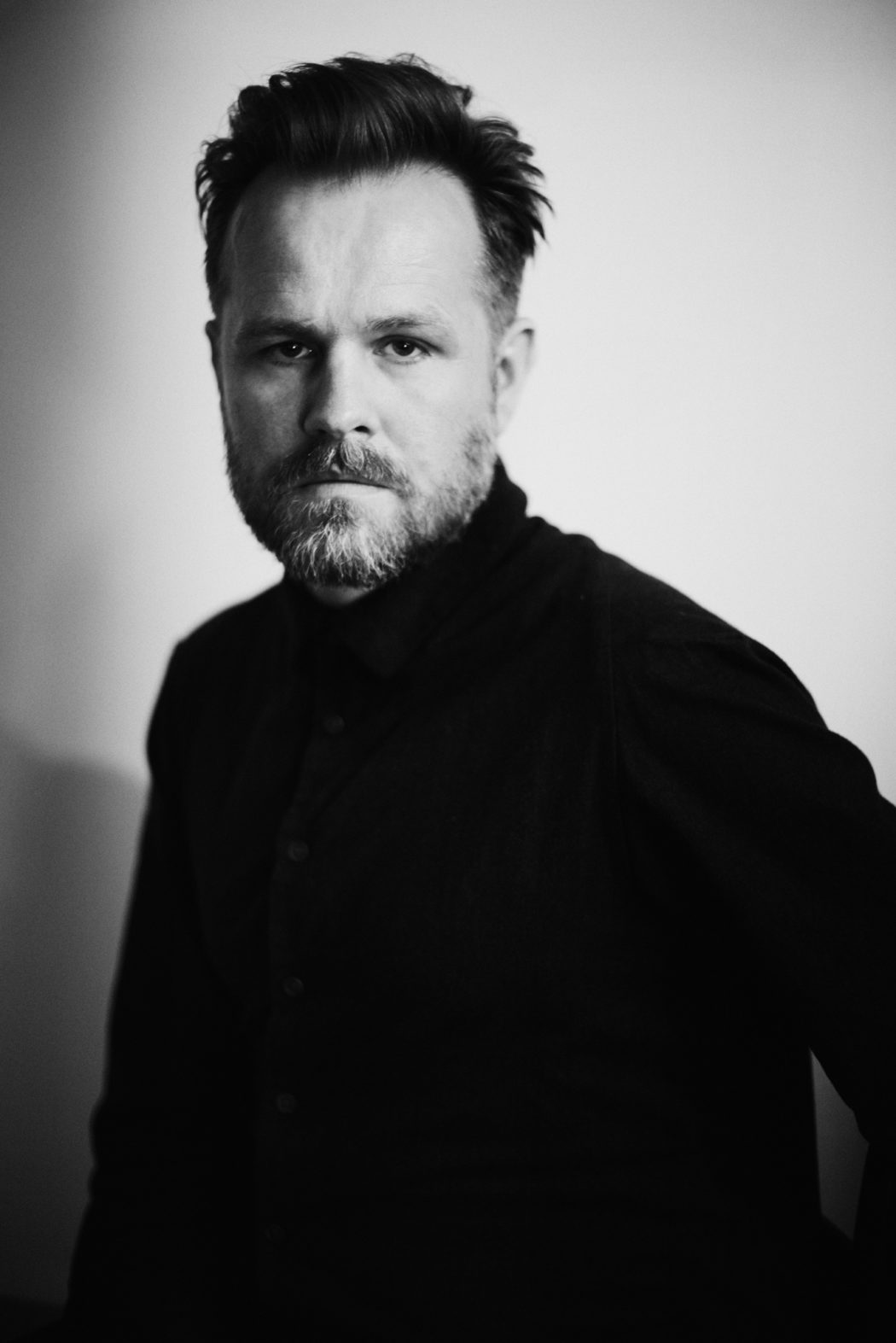 From the perspective of an artist, what do you think is the most important role for a record label to play these days?
As an artist I think that any label that encourages and enables you to create your best work, and helps in creating opportunities for the work to be heard, is a good label.
As someone running one I think that a label should be a gallery of ideas, artists and music that you or me as music lovers should be able to walk into, so to speak, and be presented with something that speaks to us but we might not have come across otherwise.
And you collaborate with and release work from some incredible artists through the label – the 'Community' part of the label's name is very apt – so what would you say is the ethos of the people involved in Bedroom Community?
If it's fixed, break it.
We're very much looking to the upcoming Whale Watching tour – so what can you reveal about what the shows have in store? Who's going to be there, and will it continue the same themes as the previous editions of the tour?
This is a new edition and there will be a ton of music we've never toured with. And even within the short span of this upcoming tour there will be a rotating cast. Nico [Muhly] is with us for a couple of shows, Sam [Amidon] will join us in London. Otherwise it's Daníel [Bjarnason] and Jodie [Landau] who haven't done this with us before. Nadia [Sirota] is standing in the front line like she has always done, but now for the first time as an artist on the label herself. And we have some more amazing musicians with us for the ride.
It's going to be really amazing. I sometimes think "shit, I hope nobody will be disappointed in Amsterdam because Sam isn't with us there, or something". But then I have to remind myself that I'm not putting this together to fulfil some imagined expectations, but to showcase a fucking amazing musical exchange that will continue to surprise and excite people when they experience it.
We've spoken about the foundations of the label, but what about the future? What do you hope the next 10 years will hold?
More of the same. Meaning more new music and new discoveries and surprises along the way. There is already a new addition to the label that we will reveal soon, that will crush everyone's preconceived idea of what Bedroom Community is or is not. But I'd hate to play it safe.
And finally, as a way of getting to know the label better, we'd like to invite you to recommend 10 memorable releases from the Bedroom Community back catalogue for us to tune in to…
I'm going to pick everyone's first release for the label, excluding my own because that would make 11. People can go on and grow and develop and have great success, but there is something special and rewarding about sending them off into the world with their BedCom debut and watch where it might take them.