There's no doubt about it – summer is here!
With the arrival of warmer weather and long days, it also means that festival season has arrived! About to take over our summer gig calendars, we're super excited for what promises to be a memorable summer of live music throughout the Nordic countries and beyond!
Now we're in June, it's probably time to cement your summer plans, so we've scoured the listings and picked out some of the Nordic line up highlights from this year's fulsome festival offering – and we're confident one of these fantastic events will be just the ticket!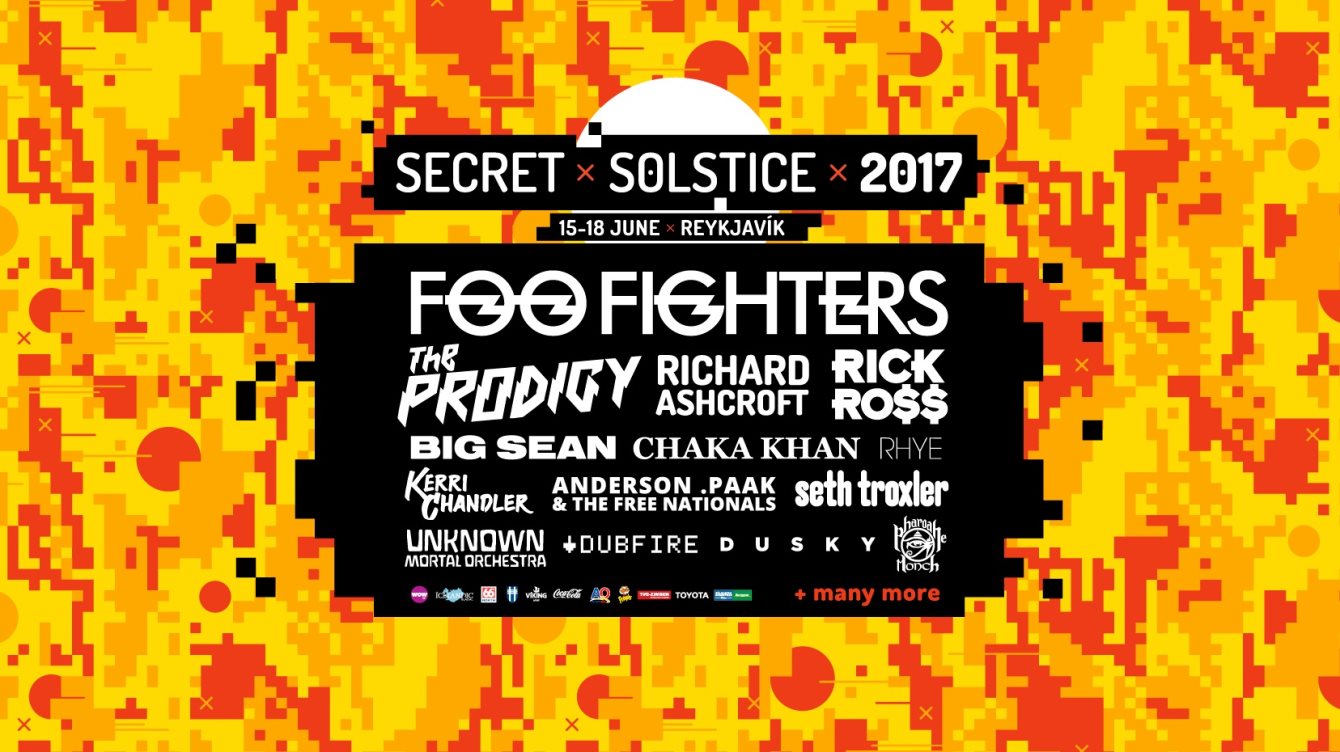 Thursday 15th – Sunday 18th June – Secret Solstice – Reykjavík, Iceland – Tickets
If you want to party without ever having to go to bed, Secret Solstice is very much the festival to you – it's not quite the longest day in the year, but the chances of seeing nightfall at the event are still pretty low, so just party straight through!
Though we're sure headliners The Prodigy and Foo Fighters will provide some top notch entertainment, the real party is with the Icelandic acts – Sturla Atlas, Kiasmos, Agent Fresco, Emmsjé Gauti, Gísli Pálmi, Cyber, Aron Can, GKR, Úlfur Úlfur and their side project SXSXSX, Hildur, Hórmónar, Auður and more!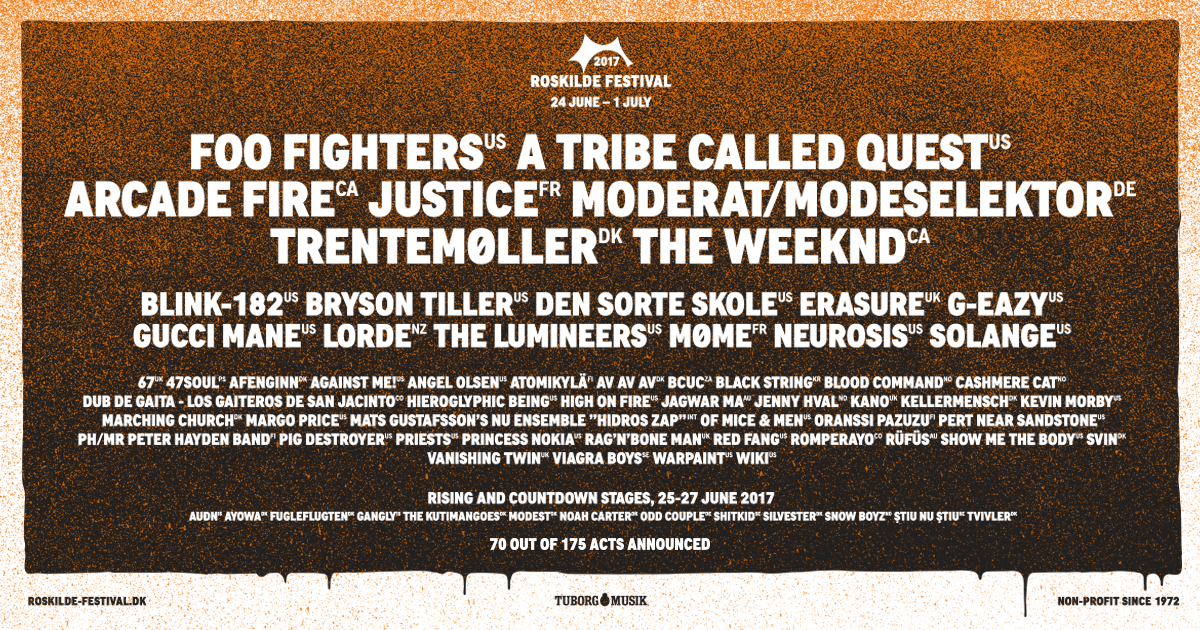 Saturday 24th June – Saturday 1st July – Roskilde Festival – Roskilde, Denmark – Tickets
If the thought of weekends in fields watching bands fills you with sadness because three days just isn't enough, then Denmark's legendary Roskilde festival is 100% the event for you – here you can enjoy a full week of live music, taking in a huge number of acts from across the genre spectrum. Alongside headliners like Arcade Fire and Justice,  Trentemøller capably holds his own, and there's plenty of other Nordic talent spread throughout the festival stages across the week long event.
Catch Icona Pop, Cashmere Cat, First Hate, Nils Bech, Cancer, Sigrid, AyOwA, Jenny Hval, Marching Church, Ary, Phlake, Pom Poko, aYia, School Of X, Mammút, Noréll, Gangly, Hater, AV AV AV, Shitkid, Den Sorte Skole and Skott, as well as the next generation of Danish hitmakers on the Roskilde Rising stage!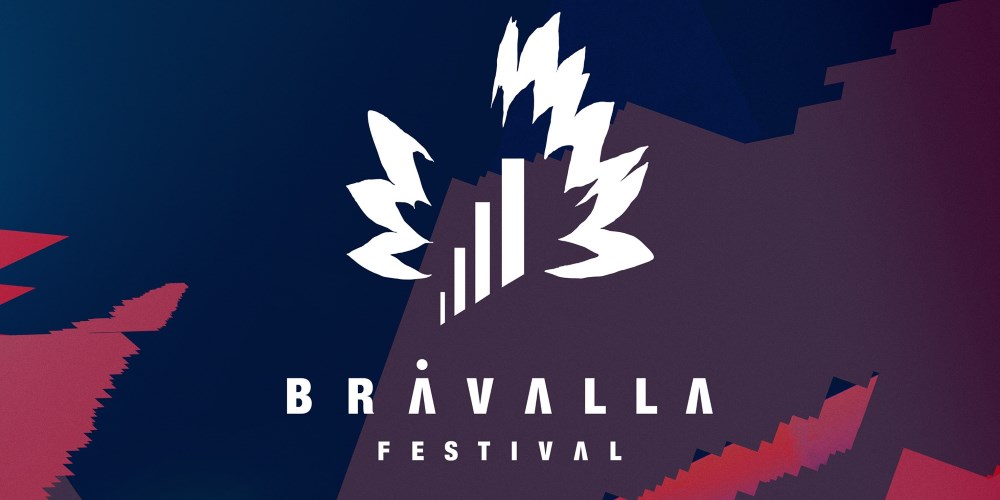 Wednesday 28th June – Saturday 1st July – Bråvalla Festival – Norrköping, Sweden – Tickets
As is so often the case at a festival, you can find artists who are polar opposites, musically speaking, that is, getting cosy. No love for the The Chainsmokers? Perhaps Skepta or Linkin Park is more your vibe. Ellie Goulding got too many power ballads? Mastodon may do the trick.
Bråvalla has something for everyone, including a very generous offering of fantastic Nordic talent. Starting with DJ royalty Alesso and Swedish legend Håkan Hellström, you can catch the likes of Laleh, Ane Brun, Beatrice Eli, Rebecca & Fiona, Cult Of Luna, bob hund, Sabina Ddumba, Miriam Bryant, Silvana Imam, Kvelertak and Yung Lean.

Thursday 29th June – Saturday 1st July – Provinssi Festival – Seinäjoki, Finland – Tickets
If you like Nordic talent with a heavier edge, Finland's Provinssi festival has plenty of to offer with tons of local favourites and beyond! We recommend trying to catch The Hives, Jaakko Eino Kalevi, Jaakko Aukusti, Astrid Swan, Mikko Joensuu, The Hearing and Suvi if you can!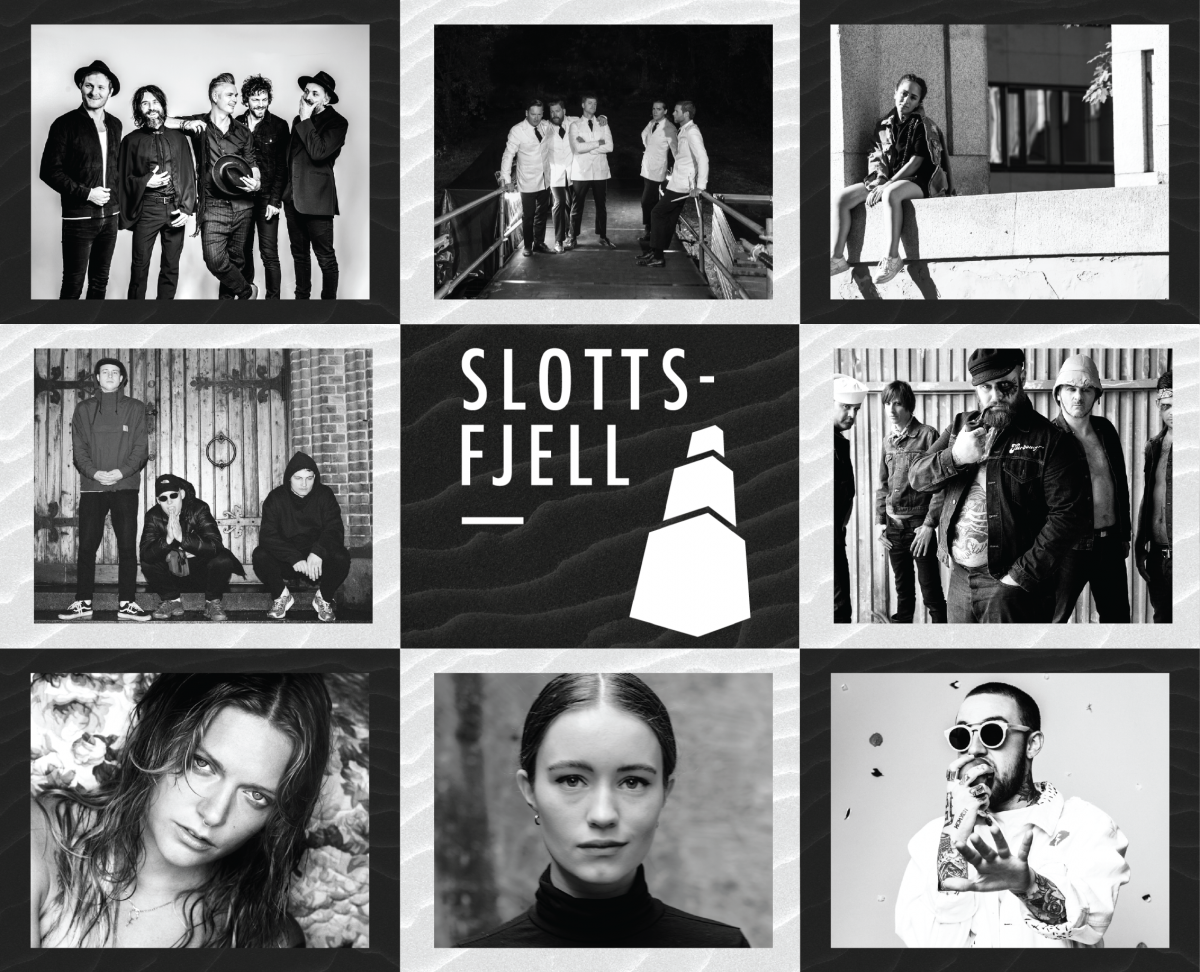 Wednesday 12th – Saturday 15th July – Slottsfjell Festival – Tønsberg, Norway – Tickets
With a ludicrously picturesque fjord/ancient castle setting, some might argue that Slottsfjell's real draw is not the bands, but they'd be wrong – the setting is gorgeous, but the line-up is always so stellar, it's just the icing on the cake! Though of course there's eye catching headliners from overseas like Paramore and The Prodigy, we have an inkling that the remarkable talent of Aurora may grab the most hearts of the weekend.
There are so many great Nordic artists playing on all of the festival's many stages we can't possibly list them all, but if you're heading down you'd be foolish to miss Tove Lo, Sigrid, Dagny, The Hives, Amanda Delara, Matoma, Astrid S, Pom Poko, Anna Of The North, dePresno, Fanny Andersen, Julie Bergan, ALMA, Loveless, Mikhael Paskalev, Death Team, Strange Hellos, Veronica Maggio and cult Swedish band bob hund!

Thursday 13th – Saturday 15th July – G! Festival – Göta, Faroe Islands – Tickets
If you want to impress your pals by going to one of the most remote festival locations possible this year, then you will land on your feet by heading to the Faroe Islands' G! Festival. Not only does it take place in a fantastic location, as well as showcasing a ton of local talent, they've got big names to rival any other events happening this summer! MØ and the legendary Kris Kristoffersen lead the way, but Teitur, Reykjavíkurdætur and Orka are not to be missed!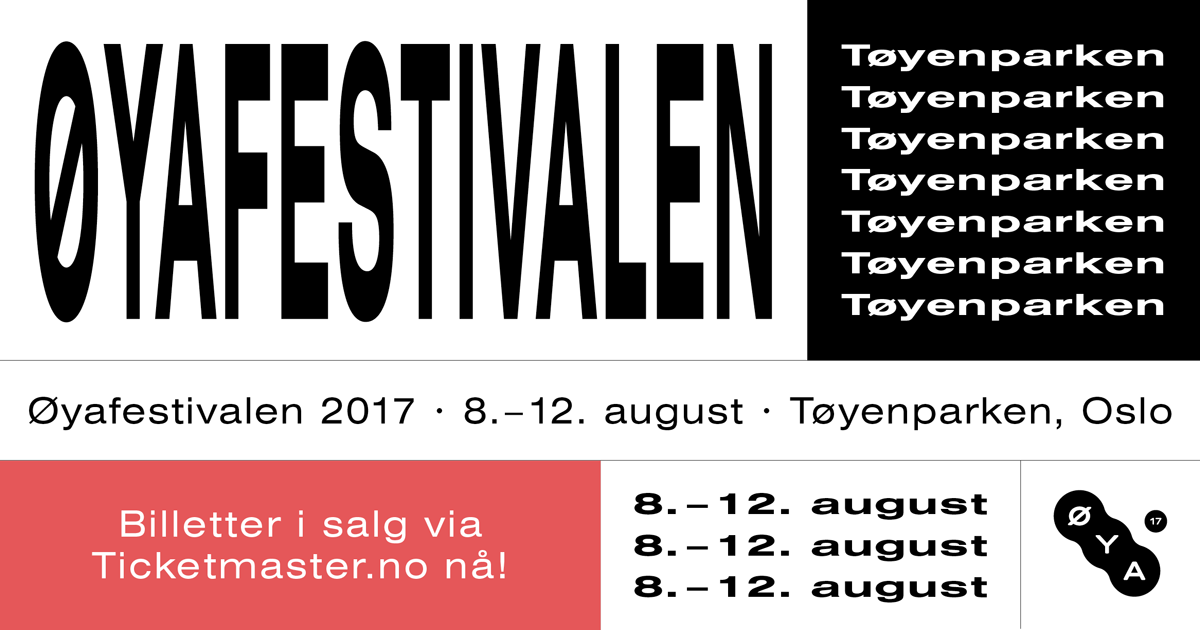 Tuesday 8th – Saturday 12th August – Øya Festival – Oslo, Norway – Tickets
The natural amphitheatre of Oslo's Tøyenparken provides the perfect home for Øya, so no matter where you happen to be standing you're pretty much guaranteed a great view of every artist you're trying to catch. This year's big draws may be Lana Del Rey or The XX, but our favourites are the artists who haven't had quite as far to travel, of course!
If you're heading to Øya, don't miss Jenny Hval, MØ, Cashmere Cat, Sigrid, Mikhael Paskalev, Nils Bech, Billie Van, Lars Vaular, Broen, Silja Sol, Hajk, Pom Poko, Strange Hellos and Pale Honey!

Thursday 10th – Saturday 12th August – Way Out West Festival – Gothenburg, Sweden – Tickets
We all know how much rainy north-western cities punch above their weight – though Seattle and Manchester may be the most iconic ones, places like Bergen and Gothenburg look poised to do some crown-snatching at some point soon, and events like Way Out West are helping clear their path!
Though we're pretty sure Frank Ocean, Perfume Genius and The Shins are going to be putting on a good show, we recommend catching El Perro Del Mar, Anna Of The North, MØ, Janice, Cashmere Cat, Jens Lekman, Ary, Josefin Öhrn + The Liberation, Sigrid, Kornél Kovács, LÉON, Sabina Ddumba, Shout Out Louds, and The Radio Dept.!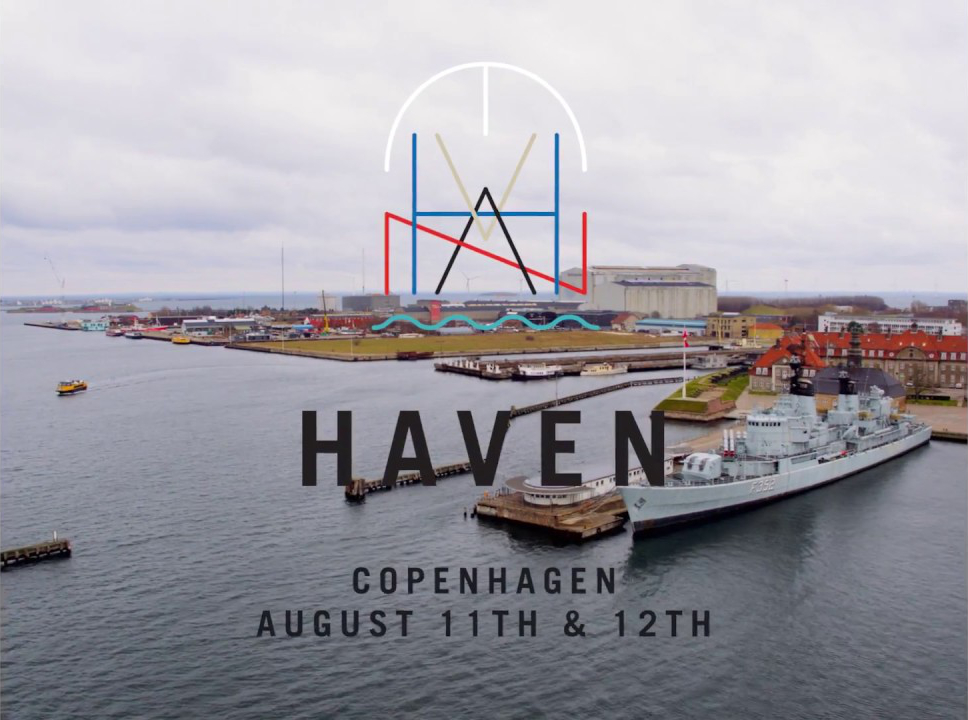 Friday 11th – Saturday 12th August – Haven Festival – Copenhagen, Denmark – Tickets
Haven describes itself as 'a festival for the senses that will merge experiments in art, music, food and beer' – sounds like a winning combination to us! More to the point, though, is that this statement is not just grand sentiment – the organisers are working hard to make sure every element separately supports the others, and that each one is absolutely world class. So if the idea of sampling the finest beers and foods and watching fantastic music alongside inspirational art installations sounds like your idea of heaven, perhaps you need to cast aside that word's 'e' and head to Haven this summer!
Artists featured include Bon Iver, The National, Conor Oberst and Beach House playing alongside Danish artists like Iceage, Kwamie Liv, Liss, Nelson Can, When Saints Go Machine and even The Danish String Quartet – just in case you were running low on culture!

Friday 11th – Sunday 13th August – Flow Festival – Helsinki, Finland – Tickets
As you might expect, Helsinki's Flow Festival has a series of impressive headliners as well as plenty of acts to challenge and surprise, like Aphex Twin, Death Grips and the unmistakeable voice of Beth Ditto. The Nordics are never outdone in terms of talent, though, and you can catch the likes of ALMA, Jenny Hval, The Holy, Silvana Imam, Satellite Stories, Femme En Fourrure, Mikko Joensuu, Linnea Olsson, Astrid Swan and Skott among a ton of Finnish talent across the festival!

Wednesday 1st – Sunday 5th November – Iceland Airwaves – Reykjavík/Akureyri, Iceland – Tickets
You're probably thinking 'Hey! Early November is really not summer anymore!', and you'd be totally right, but Iceland Airwaves is one of the best festivals on the calendar, and it would be silly to miss it out just because it does not take place in summer! Though of course you can catch artists like Fleet Foxes in the spectacular Harpa opera house, it's out on the streets of Reykjavík where the best stuff is to be found, but it's not just Reykjavík this year, either!
With an expanded line-up and a second festival site in the north of Iceland, Akureyri will also be hosting a ton of fantastic live music. Our recommendation is to look for the names you don't know and to try and see as many as possible, but if you want to tether your discoveries around some tried and tested favourites, the brilliant Ásgeir and Emiliana Torrini & The Colorist are hard to beat.
Elsewhere you can catch freshly announced acts like Sigrid, For A Minor Reflection and Mikko Joensuu, or some of our highlights from last year's festival returning triumphantly: Hórmónar, aYia, Cyber, Emmsjé Gauti, Auður, GKR, Glowie, JFDR, Halldór Eldjárn, Hildur, Mammút, Milkywhale, Pink Street Boys and Sturla Atlas!