About to host its third edition, the annual Nordic Music Video Awards aim to highlight and celebrate the most innovative music video makers throughout the Nordic region.
And one artist that has stood out particularly vibrantly in his field in recent years is Jonas Bang, a photographer and film maker from Copenhagen who has collaborated with the likes of Danish artists WhoMadeWho, Reptile Youth and Baby In Vain, specialising in capturing uniquely candid moments, as well as striking new images for each artist that he's involved with.
Nominated for his work with Rangleklods on the video 'Schoolgirls', we caught up with Jonas Bang ahead of the 2016 edition of the Nordic Music Video Awards to find out more about the method behind his film making, and what he feels is the relevance of music videos in the modern music world.
You've been nominated for a Nordic Music Video Award for your video for 'Schoolgirls' by Rangleklods (now Blondage). Where did the concept for the video come from, and what was your ambition when making it?
The band explained that the song was all about forbidden love and we immediately saw a lot of natural references to Lolita popping up in the lyrics which we thought were interesting to dig deeper into.
The track is well produced and a couple of times the sound has a rather Far Eastern/Asian/Japanese cling to it which were an interesting add on to the Rangleklods universe at that time.
In my research I discovered the work of erotic illustrator Toshio Saeki which I think is both extremely beautiful and too much – but too much in an enticing way. It has some kind of nightmarish vibe which I wanted to recreate, but much more soft and Scandinavian.
We wanted the band's performance part to take a stand to the fact that everyone knows that bands are not playing their music for real when seeing performance in a music video. So we decided to film the performance 360 degrees around them and show the set up and not hiding anything from the viewer and keep Esben's lead performance and his handling of the mic loose.
Can you tell us more about the process of making the video? Where did you film it, how long did it take etc?
The budget was really really low which made the process a bit hard. We had to depend a lot on good will from people and had to hope for the best in some situations. I'm not a fan of working in this way and I guess no one is but it was worth the effort afterwards and it felt good seeing it getting nominated for NMVA despite the fact that we had no money. It's a pat on the shoulder to everyone involved in the making.
Besides that I want to highlight our Schoolgirl Klara Utke Acs. She was nothing less than amazing to work with.
And did everything go to plan as you were filming it?! (just wondering if the octopus caused you any trouble…!)
Haha, no the octopus didn't cause any trouble. We gave it to a guy who worked on one of our locations after we were done with it and he cooked it for dinner.
And you've just made the new video for Blondage too, continuing your collaboration with Esben and Pernille – what do you guys enjoy about working together?
I think mutual trust is a key factor in our collaborations. They come up with a lot of ideas but offer me a lot of creative freedom and are very open. A lot of bands have a hard time letting go of control, but when they do sometimes magic can happen. They seem to have understood that, which I appreciate. The collaboration is still very close though and we are on the same wavelength all the way through the process.
Besides that they are just amazing to hang with. My good friend Emil Wilk and I directed the video for the first Blondage single 'Dive' over an eight day course in New York earlier this year. It was some really intense days but we had so much fun hanging around Esben and Pernille. Can't remember a music video production with so many laughs and good times.
Besides openness and good times, they have an interesting dualism building in their Blondage DNA which turns out really photogenic; a shapely and delicate yet tough looking skinhead girl and an unbreakable boy with long dark hair is just visually alluring to work with.
We've got another video coming out soon for their next single called 'Lucky Black Skirt'. Where 'Dive' added sunshine, colour and reflection on society to the newly started Blondage universe. 'Lucky Black Skirt' will be much darker and a whole different visual interpretation.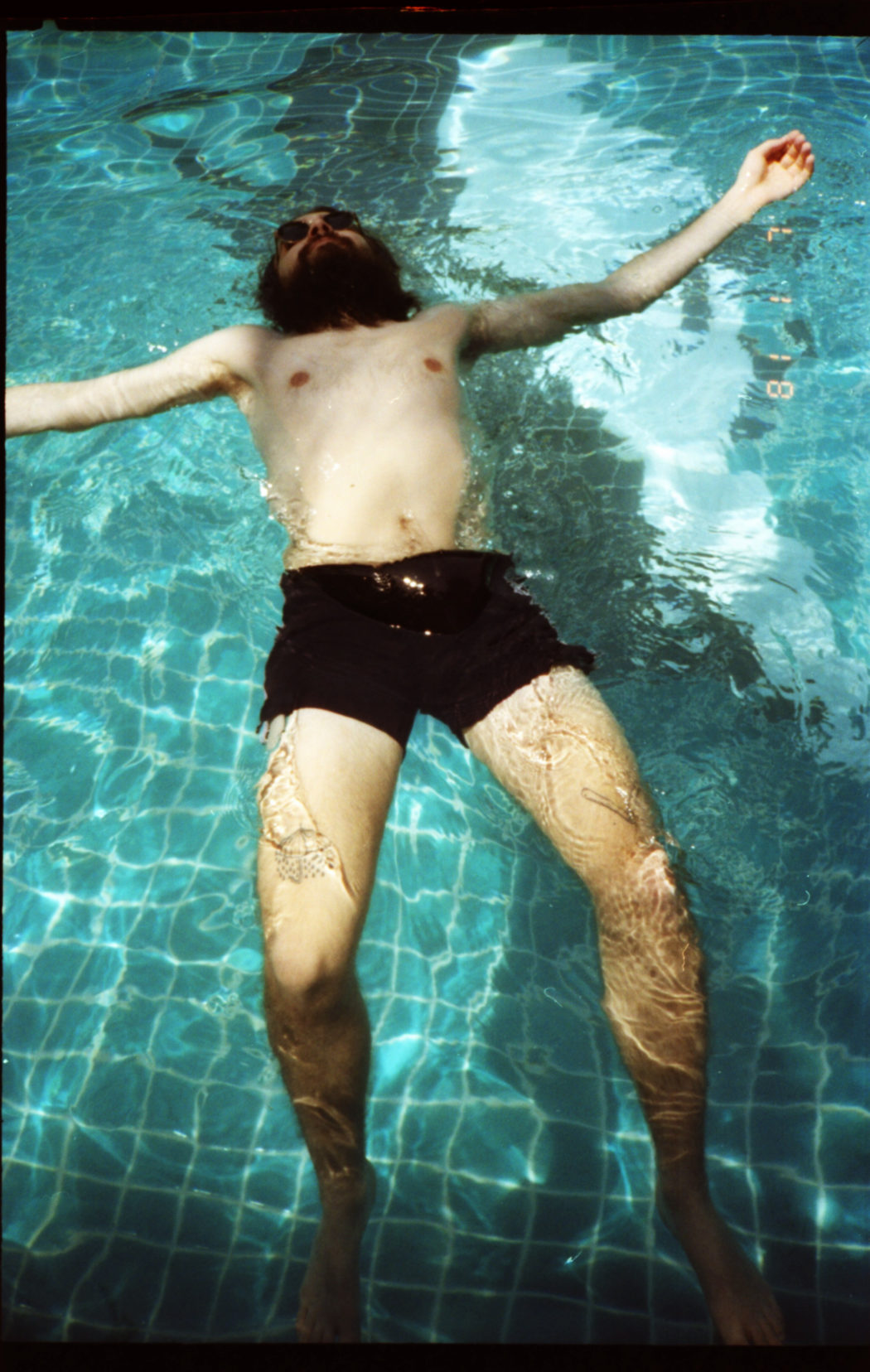 Here at the Nordic Playlist, we love to share music tips – so who are some of your favourite Nordic artists right now?
Oh, there are so many. Blondage's new material is fantastic. Yung from Århus is amazing. I like Ivan Ave from Oslo – really nice laid back hip hop vibe he's got going on there. People should check out Selvhenter, Døde Blomster, Liima and M.I.L.K. as well. I could mention at least 20 acts more.
And who would be your dream artist to make a music video for?
I pick two; Nick Cave and Kendrick Lamar.
Kendrick is one of the most important musicians of our time. I think I didn't realise that until I saw the Nina Simone documentary What Happened, Miss Simone? It's like Kendrick is fighting for some of the same causes that tore down Nina Simone's life. Kendrick is winning his battle though and I admire his ability as a storyteller in his present time. There's so many interesting ways you could turn filming his universe.
Nick Cave is just a really interesting character as well. He has built up his universe over decades constantly evolving and pushing things forward. Now he can do whatever he wants. He has a lot of different aspects and disguises and you can pin down anywhere in his career and find an interesting story to tell or an enticing character to portray.
Do you have any 'golden rules' that you stick to when coming up with a treatment for a video, or when creating the video itself?
Be open for anything. After that be realistic.
What do you think is the relevance of music videos today? For both artists, and the audience?
For artists I think it's relevant as a tool for reaching out and for audience as entertainment. It's also a great way for bands to expand the way people experience them and their music.
The last ten years or so, music videos also had an extremely impact on how commercials turn out which is quite interesting.
And are there any other videos from the Nordic Music Video Awards nominations that you're a big fan of?
The overall level is really high as it has been the last couple of years. Daniel Kragh-Jacobsen's Reptile Youth video is great. Interesting how he bends the music video format and it's beautifully filmed and told with its sporadic narration.