It's with extraordinary excitement that we reveal the next artists to be joining us at Ja Ja Ja in London!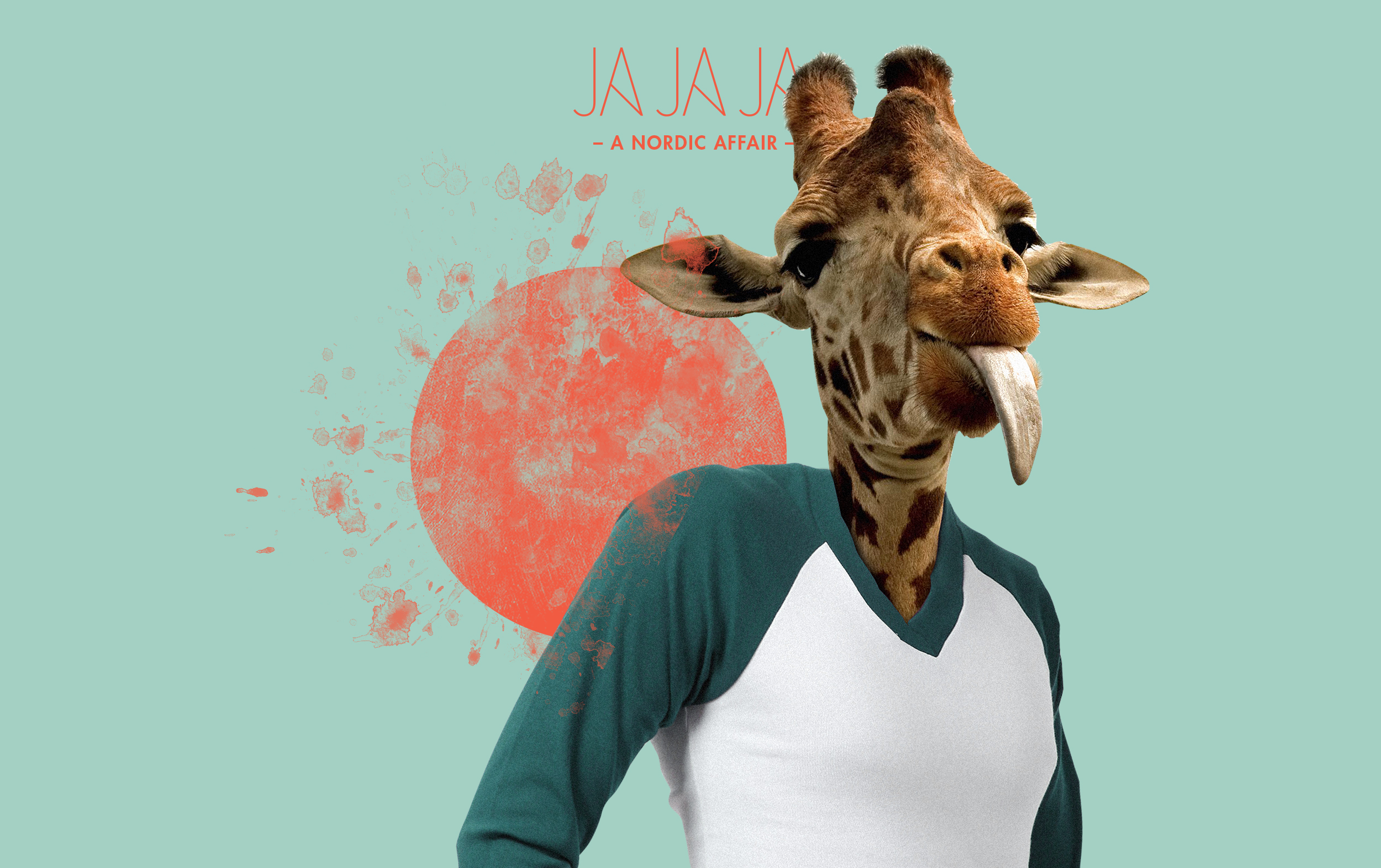 September saw Ja Ja Ja return in spectacular style, and it's now with extraordinary excitement that we reveal the next artists to be joining us at Ja Ja Ja in London!
Ja Ja Ja returned to London on the 29th September for the first show of a brand new season, bringing Denmark's Virgin Suicide, Sweden's Mavrick and Norway's Tellef Raabe along for the ride. Check out a gallery of what happened!
After a fantastic start, we're now ready to bring over three more emerging Nordic artists for you to discover – so without further ado, let's take a look at October's line up!
On the verge of revealing a first taste of their second album, Gothenburg's Pale Honey will be heading to The Lexington on Thursday 27th October! Joining them will be Danish sumptuous pop maestro M.I.L.K and rowdy Finnish party-starters, Have You Ever Seen The Jane Fonda Aerobic VHS? Not to be missed, so snap up your tickets soon!
Ja Ja Ja Proudly Presents:
Pale Honey | M.I.L.K | Have You Ever Seen The Jane Fonda Aerobic VHS?
+ Project Fresh Socks DJs
Thursday 27th October 2016 – 7:30pm 'til late
The Lexington, Pentonville Road, London N1 9JB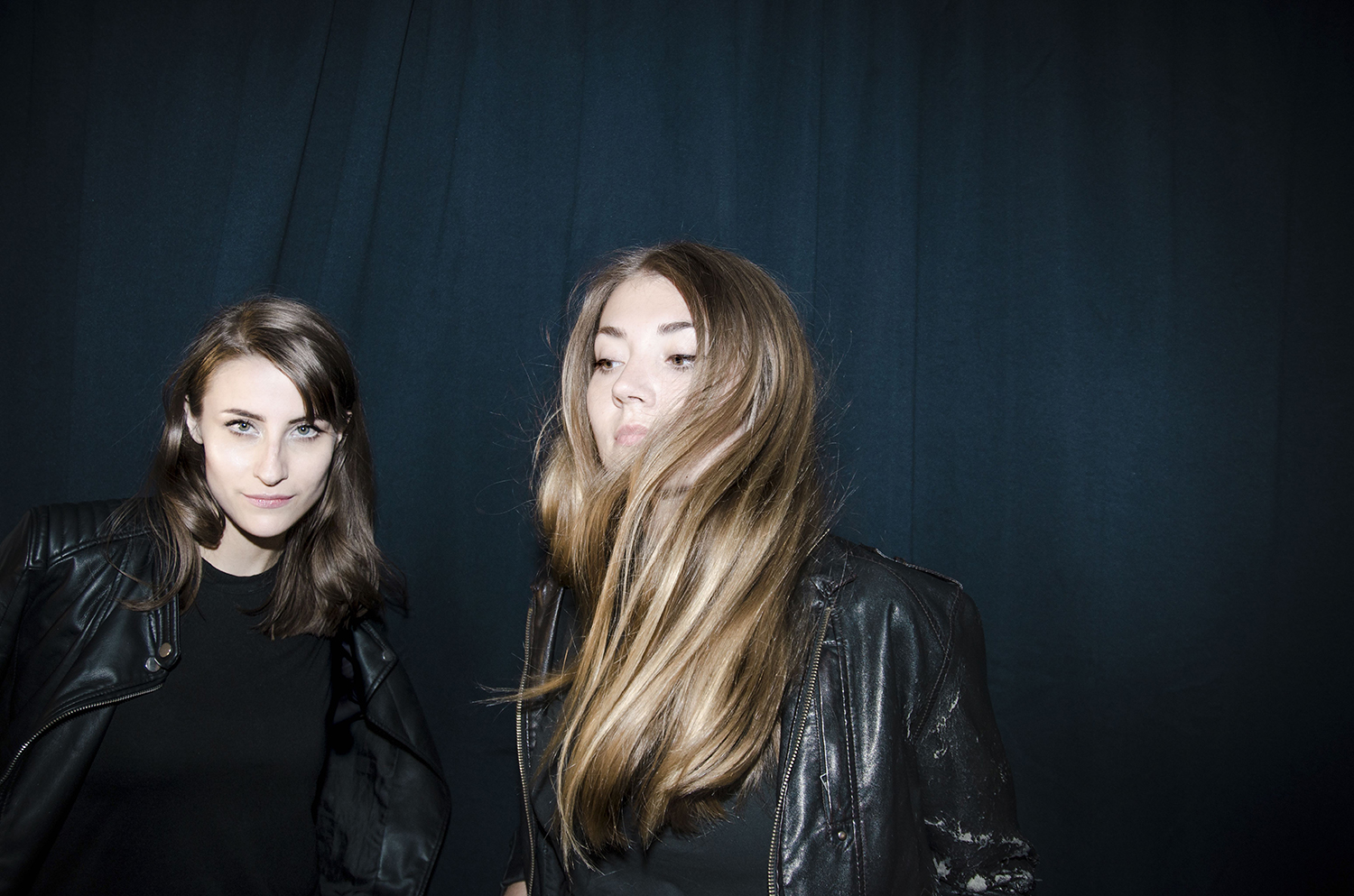 Gothenburg band Pale Honey will emerge again from their studio this October to release a brand new single 'Real Thing', the first new material to be taken from the follow-up to 2015's acclaimed self-titled debut. Praised for their sparse, direct and distortion-heavy rock, 'Real Thing' sees the band continue to plough these furrows, but also experiment more with percussion and electronics, while lead singer Tuva Lodmark laces a commanding and intense vocal into the mix.
"a White Stripesian voice-drums-guitar sparseness…brilliant" – Sunday Times, 'Breaking Act'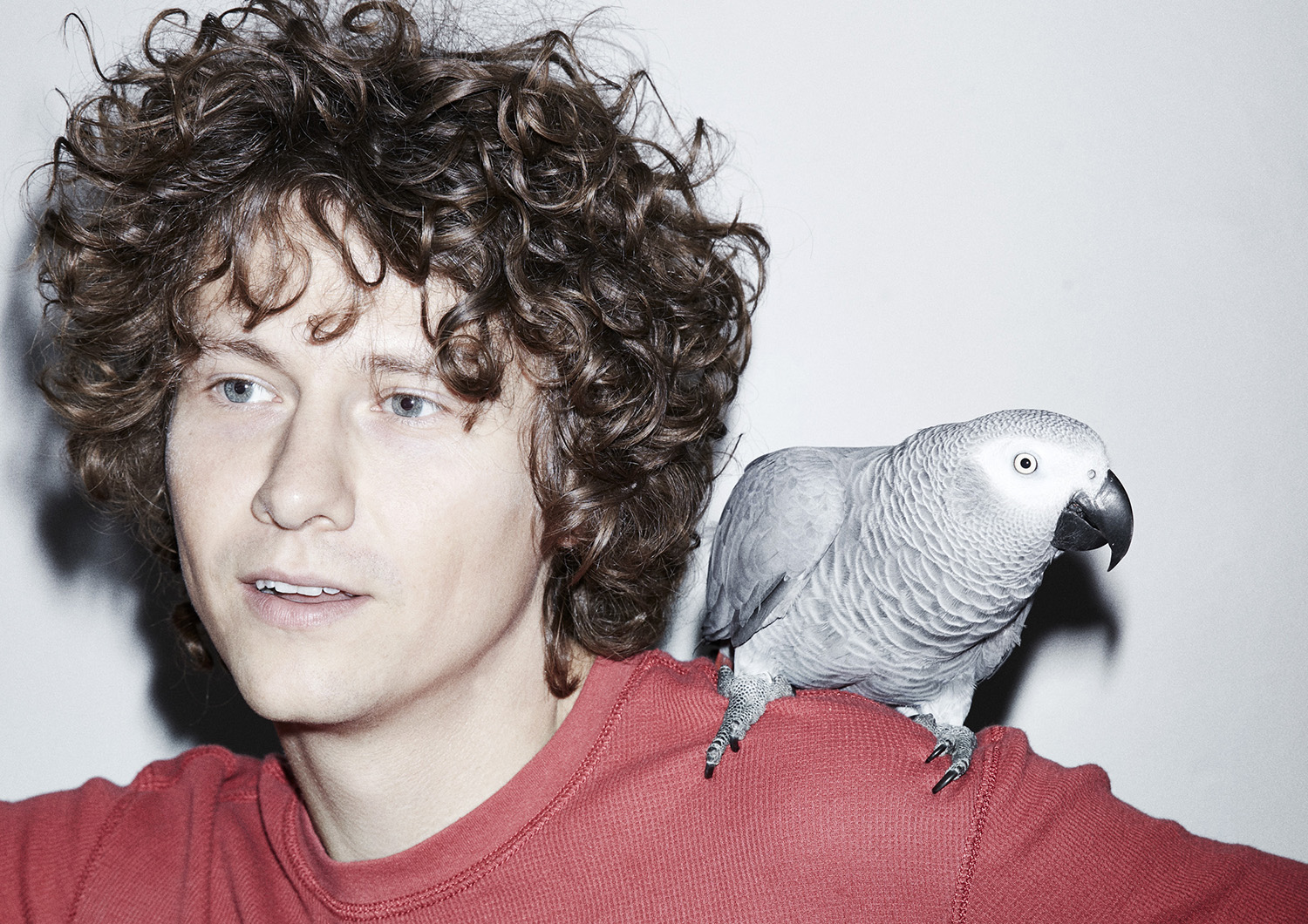 Copenhagen's M.I.L.K. announced himself last year with the glorious 'If We Want To' – which has since surpassed 350,000 streams on SoundCloud, and received hugely encouraging tips from the likes of The Line Of Best Fit, SPIN, NME, Nowness, Indie Shuffle and Hillydilly, as well as being highlighted as one of very own Ones To Watch in 2016!
An intriguing concoction of tropical production, swaying percussion, and sumptuous melodies, M.I.L.K.'s songwriting harks back to the time of 70's legends such as Curtis Mayfield or Shuggie Otis, and most certainly hints at more modern electronic acts such as Jungle, Rhye or Leisure when it comes to production and overall expression.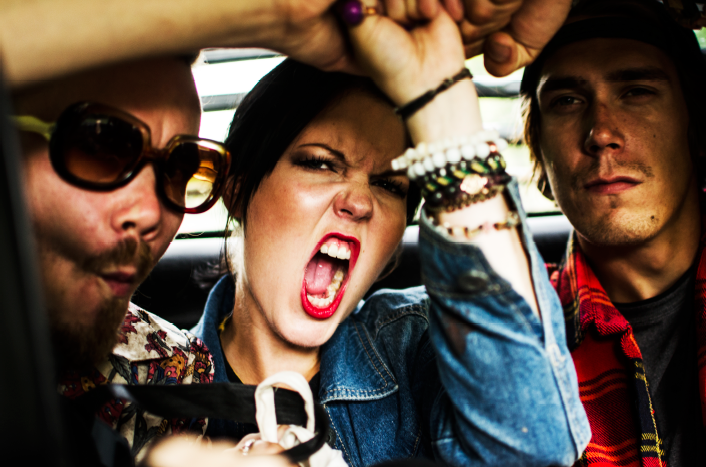 Helsinki's Have You Ever Seen The Jane Fonda Aerobic VHS? take influence from a rather wide range of genres: all the way from garage rock to doo wop, rock'n'roll to 80's dream pop and 60's soul and girl groups. And that's without a guitar player in sight.
Instead, melodies and distorted sound walls are created by good old Casio and Eco-organs. Packed with 60's girl group/soul-melodies, bubble gum punk riffs and pounding drums which will make your eardrums bleed, these newcomers are truly ones to watch.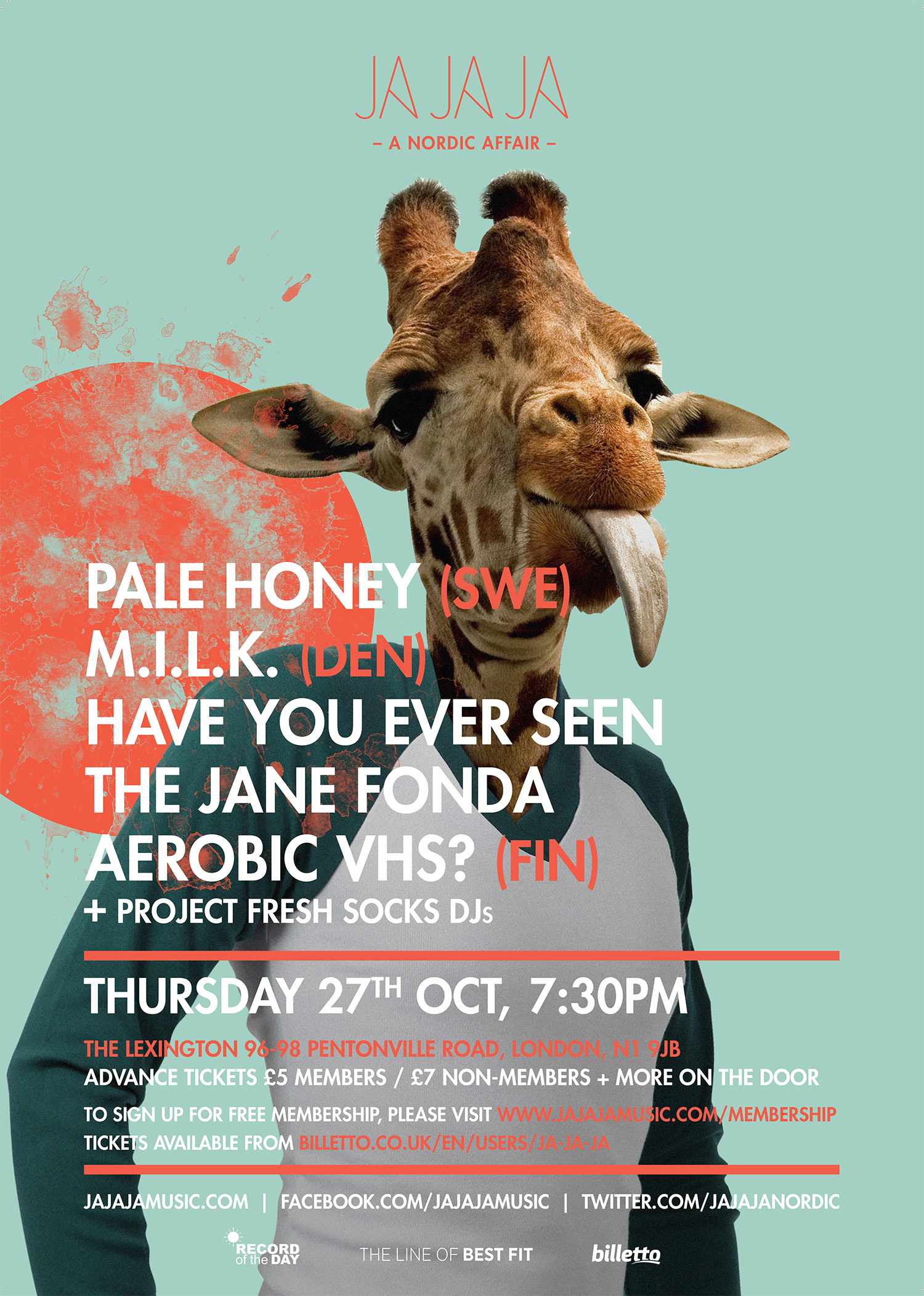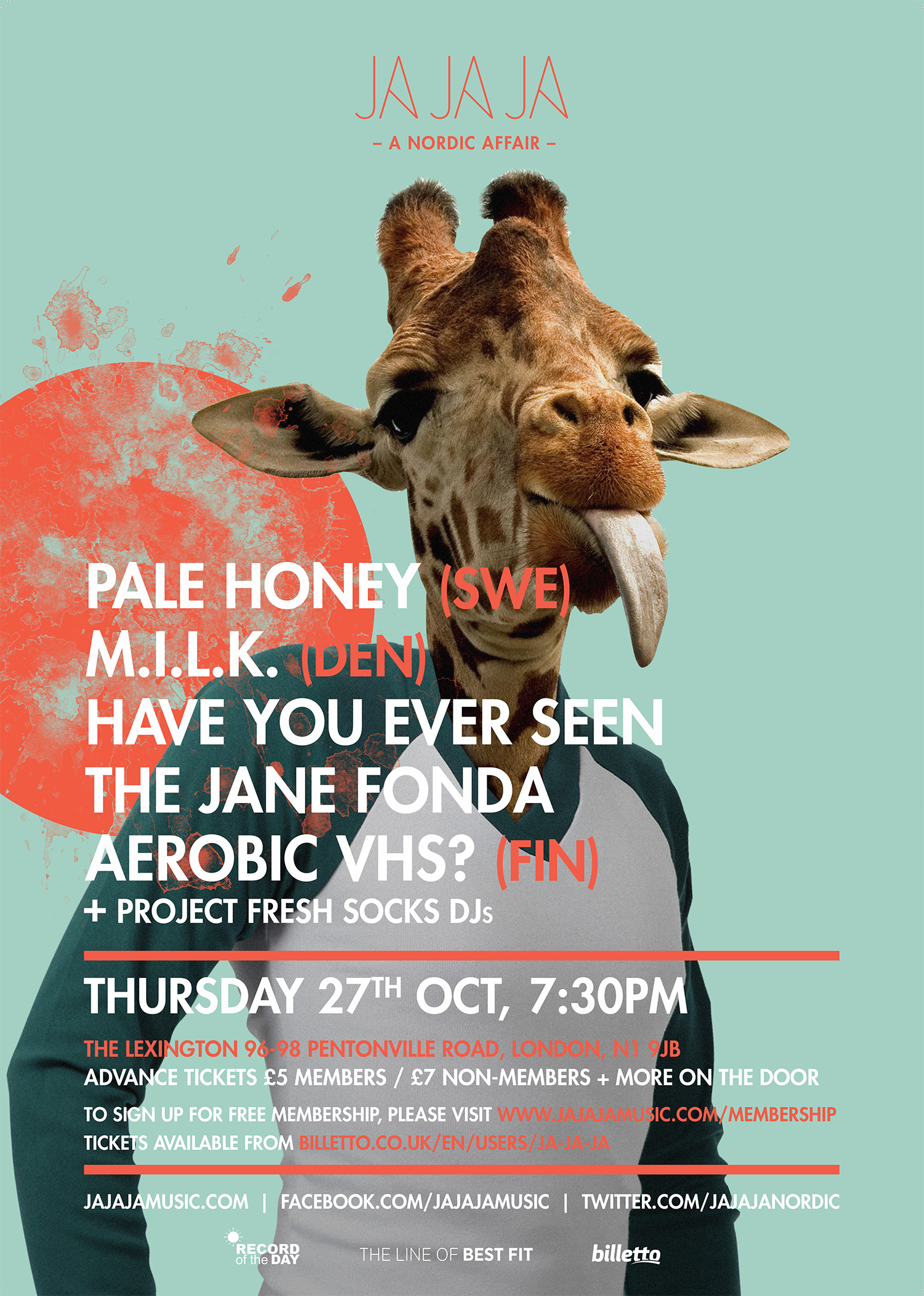 Sign up as a Ja Ja Ja member to access exclusively discounted tickets, as well as to find out about special competitions, news and offers!
Signing up is easy (and free!) – just fill out the form below!
Pale Honey [SWE]
"Gothenburg girls Pale Honey are here to make you head-bang." – Wonderland Magazine
Pale Honey is Tuva Lodmark (guitar and vocals) and Nelly Daltrey (drums). Their debut EP 'Fiction' quickly got attention, leading to festival shows in Germany and the UK followed by a longer European tour in spring 2015. In May the same year the band released their self-titled debut album 'Pale Honey' which got praised both internationally and back home in Sweden. The band got featured in a variety of respectable music magazines, as Line of Best Fit, Stereogum and Consequence of Sound. They were also picked as 'breaking act' in British Sunday Times with the motivation "Tuva Lodmark and Nelly Daltrey eschew the synth pop most often associated with their country, favouriting instead a White-Stripesian voice-drums-guitar spareness, with a plinky keyboard sometimes thrown in, that suddenly explodes into violent colour… brilliant".
Pale Honey was nominated as Newcomer of the Year at the P3 Gold-gala in Sweden after the debut album release, as well as being nominated in no less than three categories for Sweden's Gaffa Prize. Second album "Devotion" was released 2017 and followed by tours in Scandinavia, UK and Germany and several summer festivals as Denmarks Roskilde. The singles "Get These Things out of My Head" and the band´s ABBA-cover "Lay all Your Love on Me" got heavy airplay on the radio in Sweden and Denmark and also received strong support from Spotify.
"Devotion" was nominated at the P3 Gold-gala in Sweden and the band won a price for the album at Swedish Manifest Galan. The band is now in the studio working with their third album to be released early 2020 and a new single out early October this year.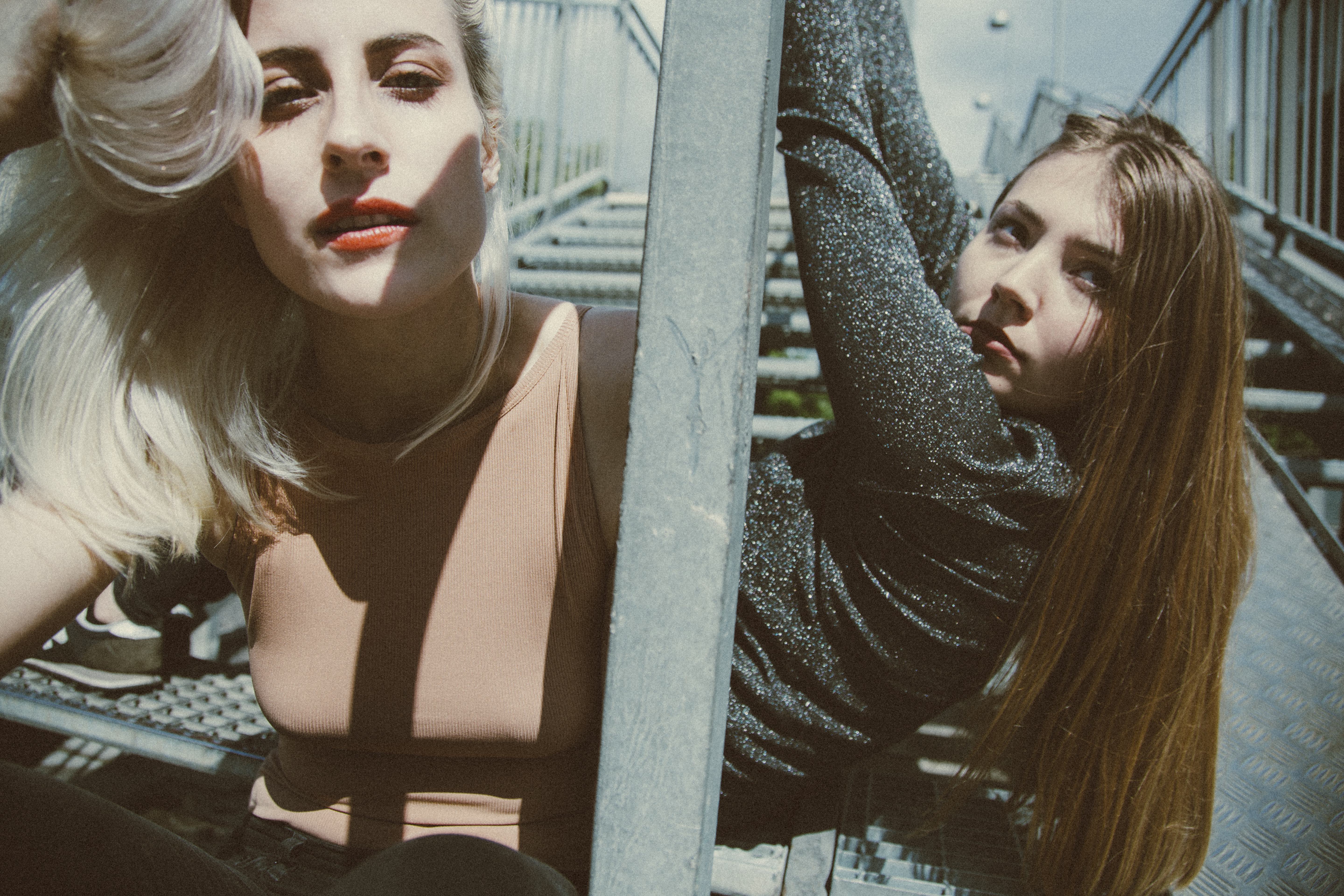 M.I.L.K. [DEN]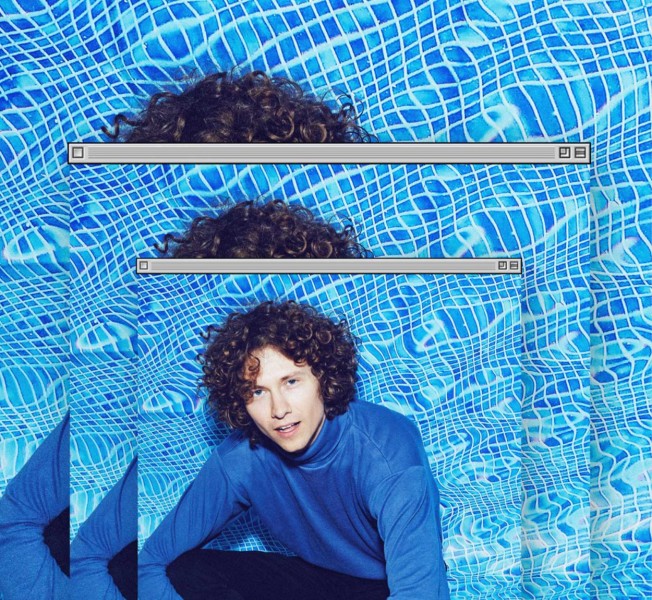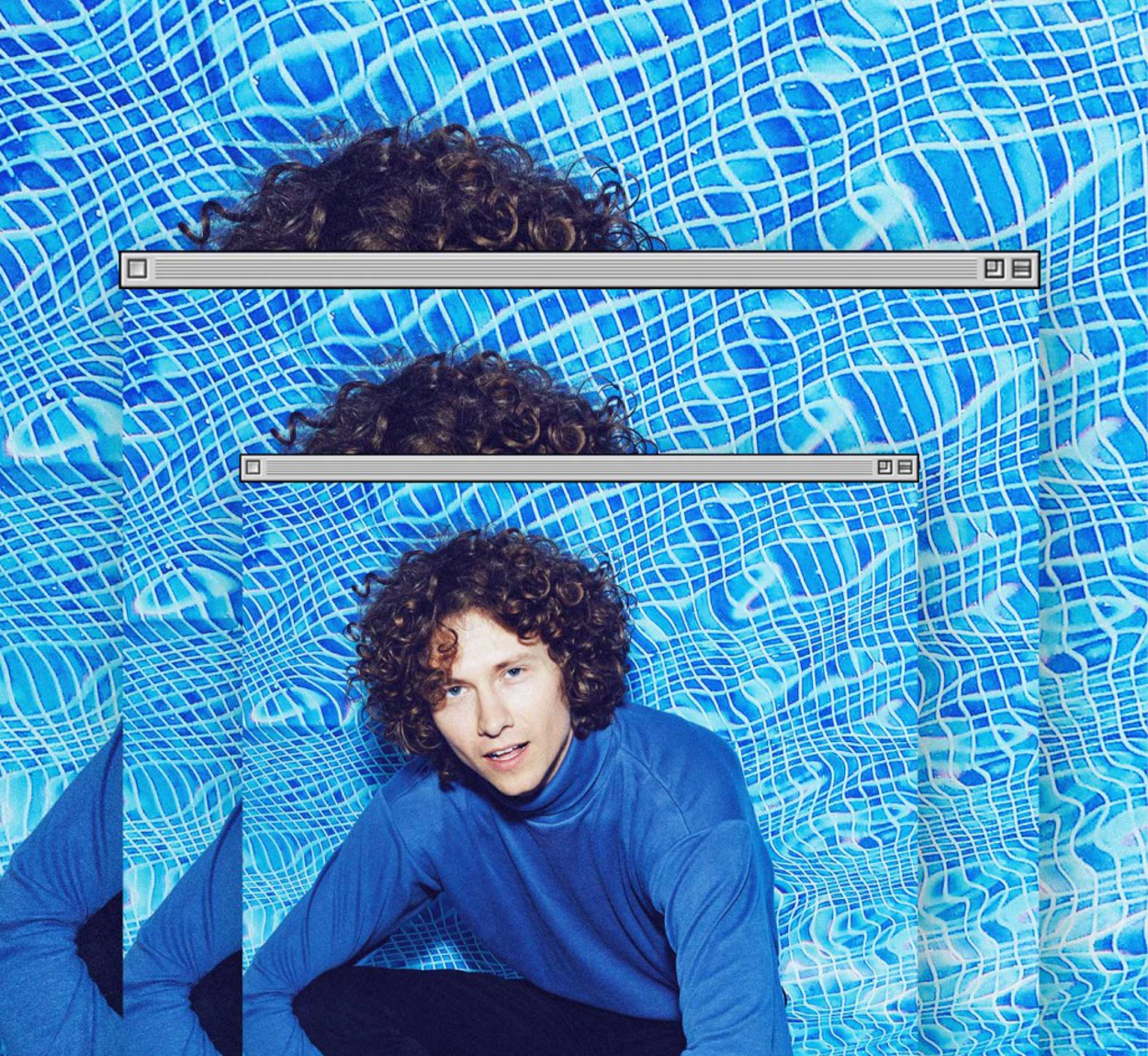 Have You Ever Seen The Jane Fonda Aerobic VHS? [FIN]