We're kicking off 2019 with the first ever Ja Ja Ja tour - heading to Vienna, Graz, Salzburg and Budapest!
We're thrilled to be returning to Vienna again in 2019, where we're set to be joined by four Ja Ja Ja favourites! And this year, we're not just heading to Vienna, but out on the road – stopping off in Salzburg, Graz and Budapest too!
Joining us on our travels will be Danish sensation Iris Gold, fresh from a dazzling performance at Ja Ja Ja Berlin's season closer in 2018, as well as Norway's Great News who became firm favourites when they lit up the stage at Ja Ja Ja London last year. Joining them with be unmissable Finnish trio Lake Jons, performing tracks from their eponymous debut album, and finally, Denmark's brilliant Lydmor who unfortunately won't be joining us at the Budapest date, but will be with us for the rest of the tour!
Tickets are on sale now, so grab one – or grab four, and head to each of the cities!
Thurs 24th Jan – Rockhouse, Salzburg – Tickets
Fri 25th Jan – WUK, Vienna – Tickets
Sat 26th Jan – Orpheum, Graz – Tickets
Sun 27th Jan – A38, Budapest – Tickets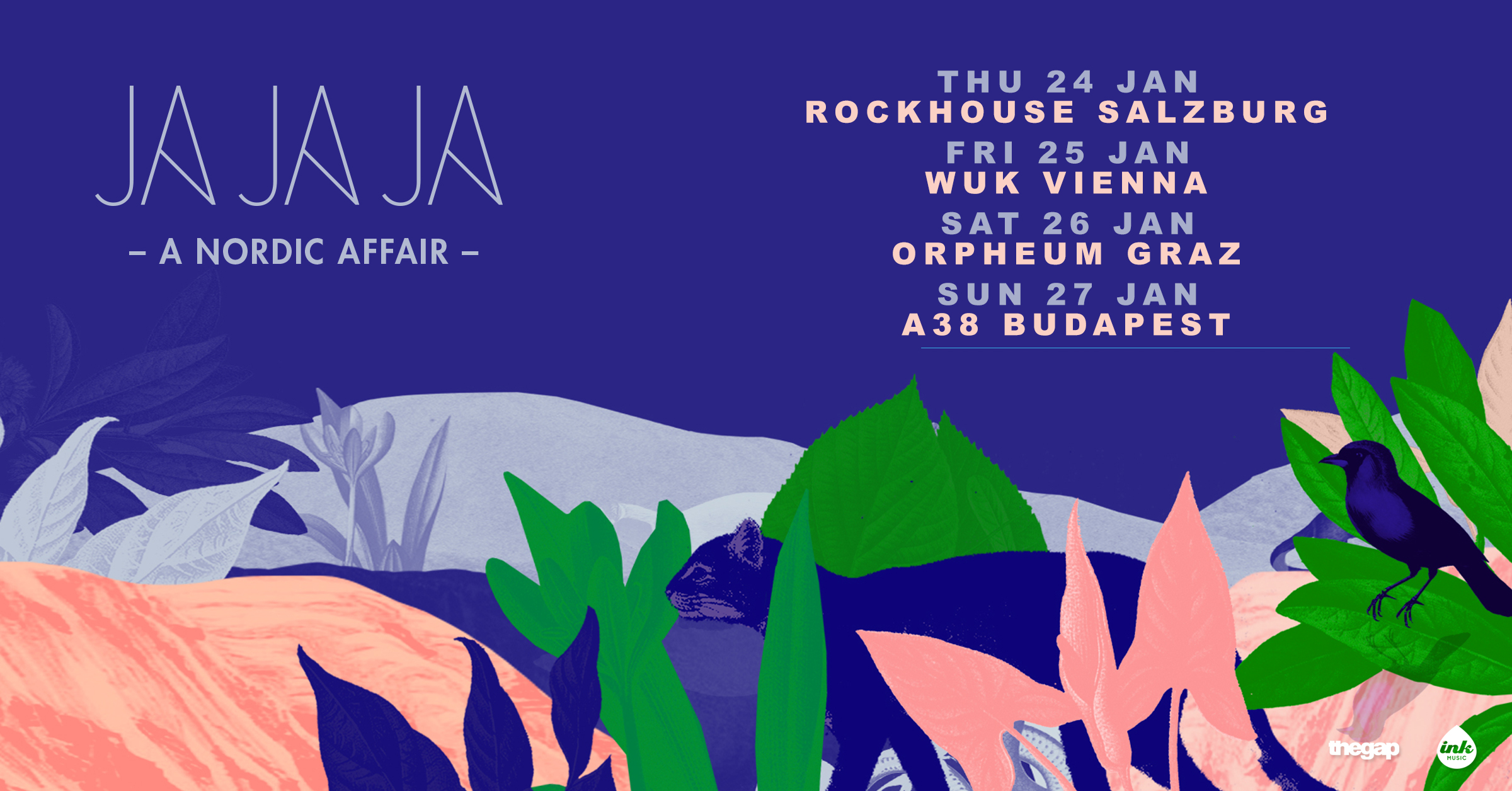 Iris Gold [DEN]
"Fantastic, infectious, and joyous" – Clash Magazine
Danish singer Iris Gold has impressed everyone with her music, which is rooted in a genuine hip-hop and soulfulness pop vibes. She grew up in the hippie community Christiania in Copenhagen, where she was listening to 70's Jefferson Airplane Beastie Boys and anything in between. This year Iris Gold and her sexy band, has been performing around in Europe at festival such as Roskilde Festival, By:Larm, Reeperbahn Festival and SPOT Festival. Iris gold live is an experience that pays tribute to Prince, Wu Tang Clan and Janelle Monae. Not to be missed!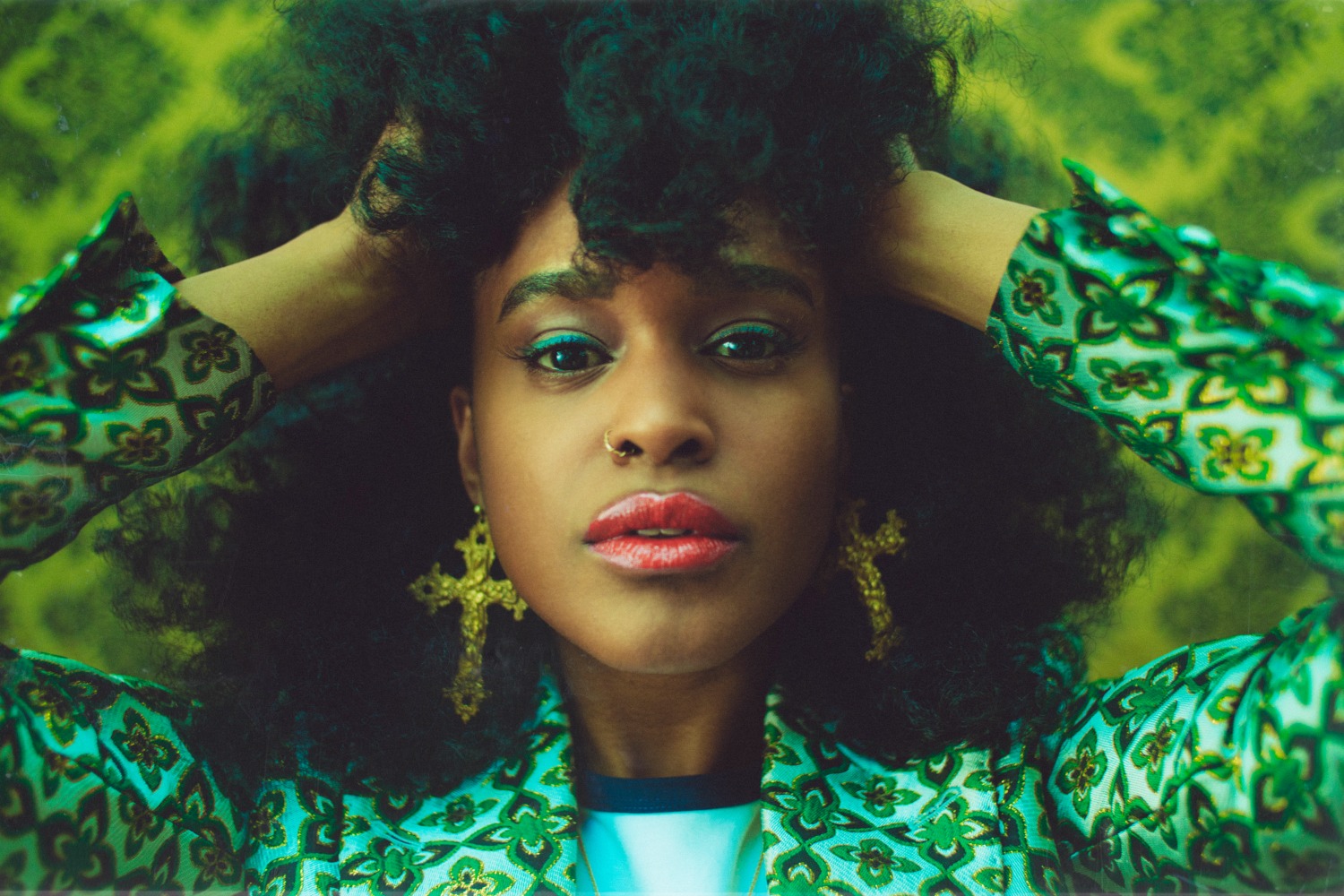 Lake Jons [FIN]
Lake Jons is one of Finland's most hyped bands, rolling in like a thick mist on a sweet northern wind.
Although Lake Jons appeared from a garage on the outskirts of Helsinki, their sound is birthed in the woods and melodies of the Nordic landscape Here, in Lake Jons, we find the harshness of the folk disposition coupled with the beauty of a northern mystic melody.
Lake Jons recently signed to US label AntiFragile, releasing their debut self titled debut album in January 2018.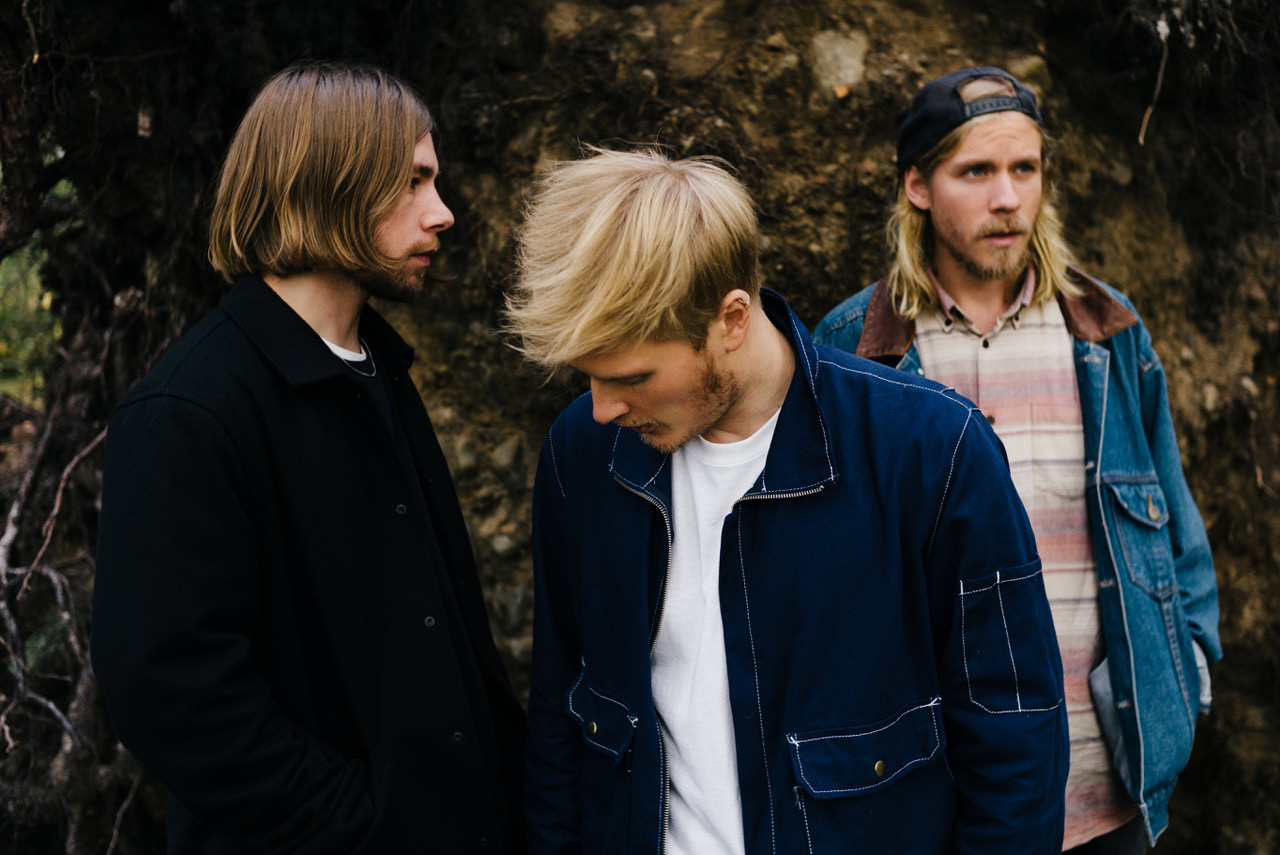 Lydmor [DEN]
"A bewitching piece of DIY pop" – Clash Music, UK
The Danish girl with the bruised knees jumping down from stage swinging the chord of the microphone like a whip while she sings as much of sex and drugs as emotions and far away places.
At times it can seem like the Danish singer Lydmor is everywhere at once. One moment she is standing on the top of a bar in a venue in Sao Paolo singing her heart out while the beat is pumping over her sweaty dancing audience. Next she playfully coproduces a track with j-pop legend Takeshi Kobayashi, or composes a soundtrack for an animated fantasy series. In between her myriad of creative collaborations (including critically acclaimed "Lydmor & Bon Homme")the young producer and singer has managed to tour most of the world several times, playing from the biggest festivals and venues to at times in the homes, in tiny living rooms, of her biggest fans.
The eccentric Scandinavian balances always on the tip of a knife's edge between light and dark. Between loving and cold. Order and chaos. If you manage to catch one of her shows, she will flirt, dance, cry, scream and hug her way into your heart with a brutal honesty that comes across both in her pumping rhythmical electro sounds as well as her emotional dreamy side.
Multiple media outlets have compared her voice to the likes of Grimes, Kate Bush or Björk, but inevitably the comparisons fall short.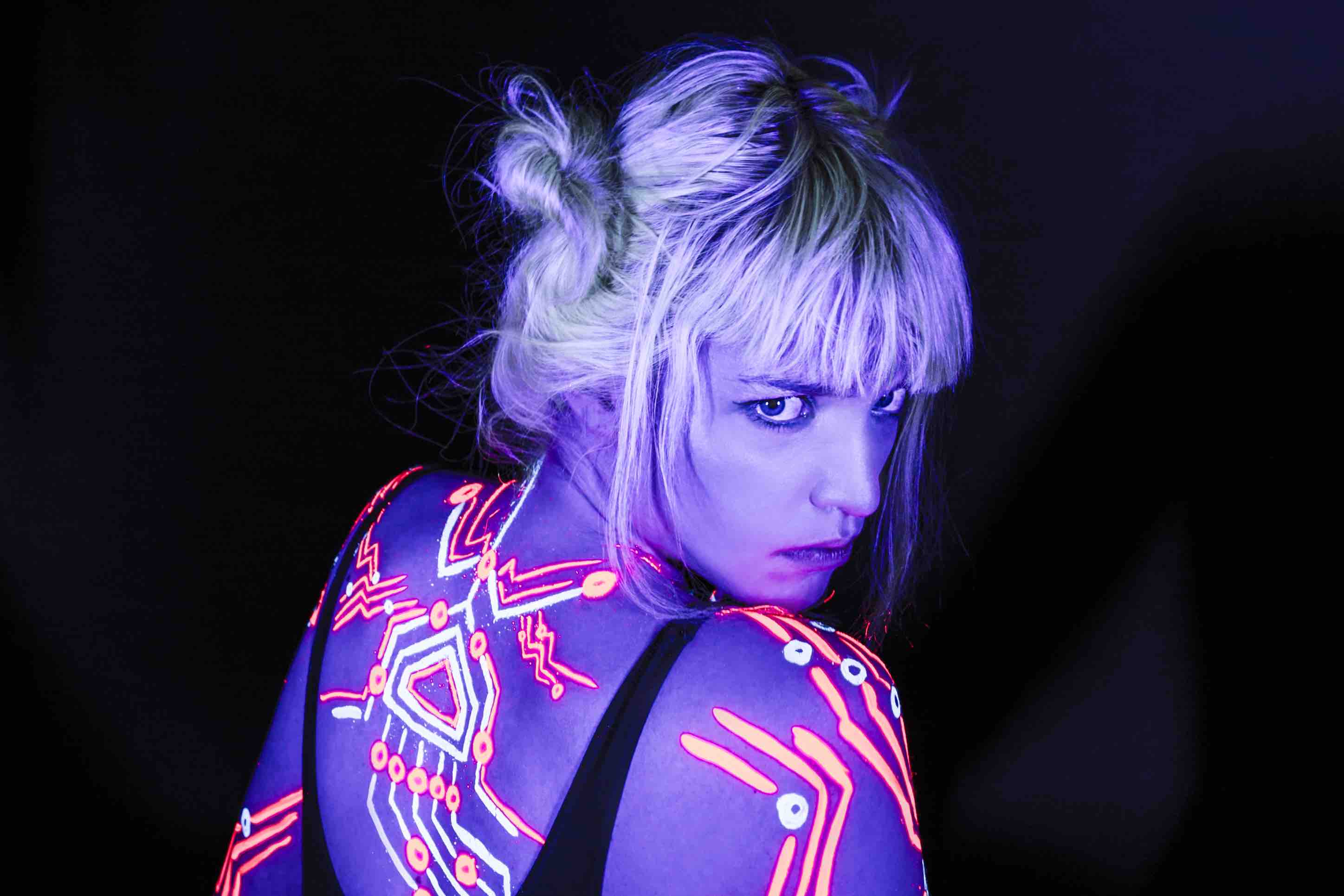 Great News [NOR]
Named after the idea of "the imperfect being something wonderful," debut album Wonderfault is one massive leap forward for Great News, the burgeoning act from Bergen, Norway, who have earned comparisons to the likes of modern day alt-heros Tame Impala & DIIV.
Their glistening debut set – recorded in their own studio in Bergen – includes previously released singles like the menacing trop-rock anthem 'Never Get My Love' the blissfully raucous DGAF anthem 'Told', and the cheerful, wide-eyed title track, rounded out by a barrage of glittering kaleidoscopic unreleased gems including standouts 'Make Me Feel', 'Secrets', and 'Forever'. The set stands as a reminder for the boys that they've made the right decision to pursue music instead of more traditional career paths, and as they celebrate the release of their debut album, they reflect below on the various odd jobs & minimum wage hustle that funded their breakthrough.