After a summer break where we've been dancing around in Nordic festival fields, we're ready to get back to The Lexington for a brand new season of Ja Ja Ja!
For the first show on Thursday 28th September, we've teamed up with the lovely people at Vevo who have hand picked a massive line up for us! Vevo is the world's leading all-premium music video platform, racking up more than 24 billion video streams each month – and they're also folks of exceptional taste. As such, September's Ja Ja Ja club night will feature performances from some of the hottest new Nordic artists; Denmark's secretive pop gem Goss (DEN), Swedish songstress Many Voices Speak (SWE) and emerging pop artist/producer Emma Jensen (NOR).
Tickets on sale now via Billetto and DICE – £7 in advance and £5 for Ja Ja Ja members. Sign up HERE to become a Ja Ja Ja member (for free!) and receive discounted entry to all of our events, free merch and other Nordic delights.
Get acquainted with the full line-up below, and we can't wait to see you at The Lexington on Thursday 28th September!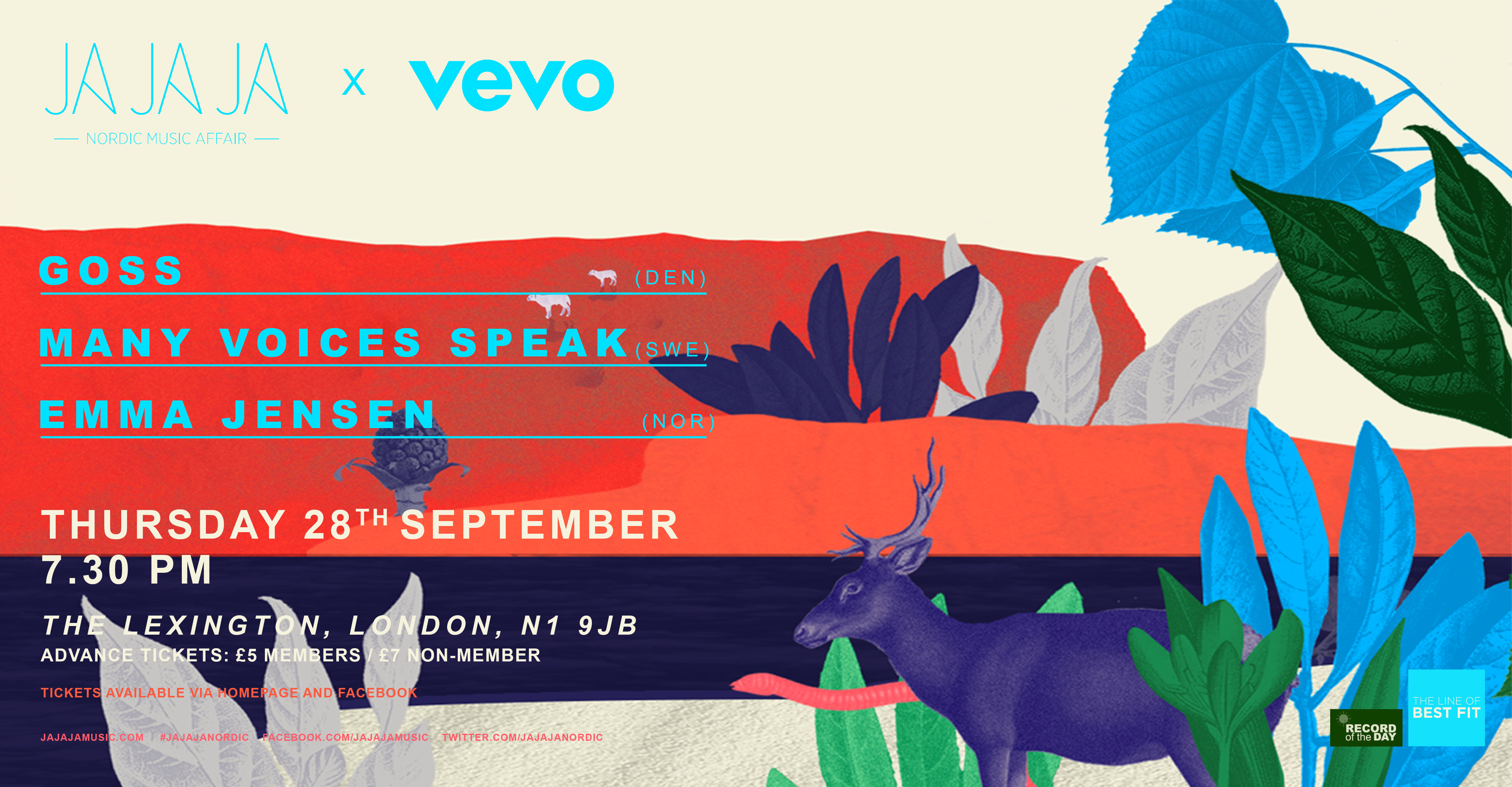 Goss [DEN]
Goss stole the centre-stage while no one was looking, causing a stir online after unleashing his first two songs on Soundcloud, and receiving high praises from the likes of The Line Of Best Fit, Clash Magazine, DIY Magazine and Disco Naiveté, as well as making it to the Top 10 on Hype Machine.
Having worked with some of Denmark's most exciting new names, and contributing to MØ's eagerly-anticipated forthcoming album, Goss is now embarking on a solo career that is most certainly worth keeping an eye on. Scandinavia-stamped in the best way, Goss's debut has all the right people behind it, co-produced by Vera (the "fifth member" of Danish alt-pop group Liss) and Vasco (Pelican Fly, Secret Songs and remixes for the likes of MØ and Terror Jr.). Fans of genre-meshing, boundary-crossing pop should head right this way.
"An ode to the fourth dimension, the alleged greatest healer, this could soundtrack Dali's The Persistence of Memory" I-D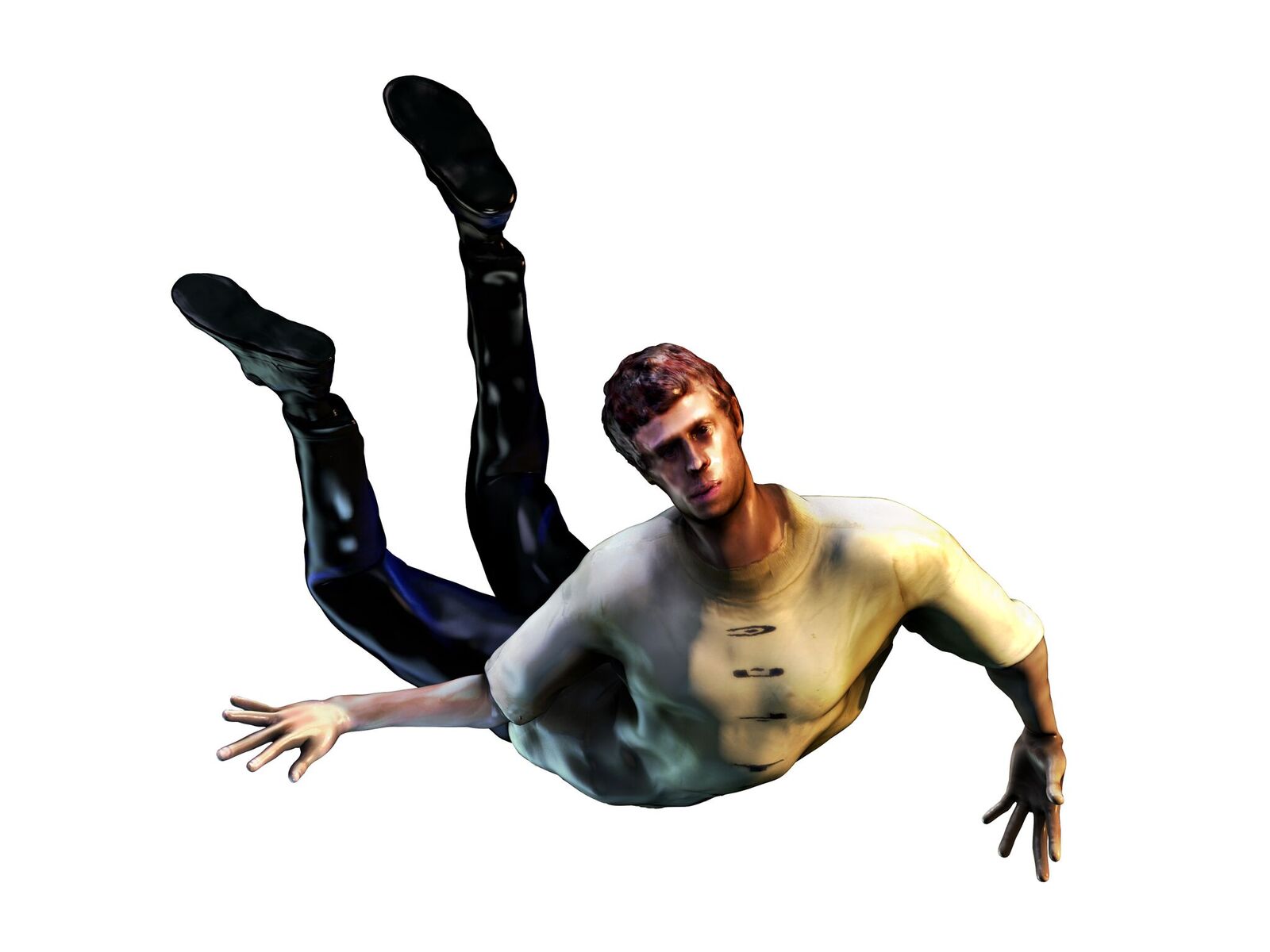 Many Voices Speak [SWE]
Matilda Mård debuted as Many Voices Speak less than a year ago and released three singles in an intense month before the debut EP Away For All Time arrived in late October 2016. The lead track "Video Child" and a cover of the classic "Blue Moon" attracted praise from Stereogum, Noisey, The Line of Best Fit and DIY, among others.
Her music is built on a dreamy soundscape reminiscent of American contemporaries such as Beach House, Real Estate and Destroyer, but uniquely its own, chilly in its delivery, at once pensive and liberating with a peaceful sense of nostalgia. "I've been told so many times I shouldn't brood, like that's something bad," says Mård. "I can't see any harm in thinking, looking back, remembering things and hopefully learning something from that."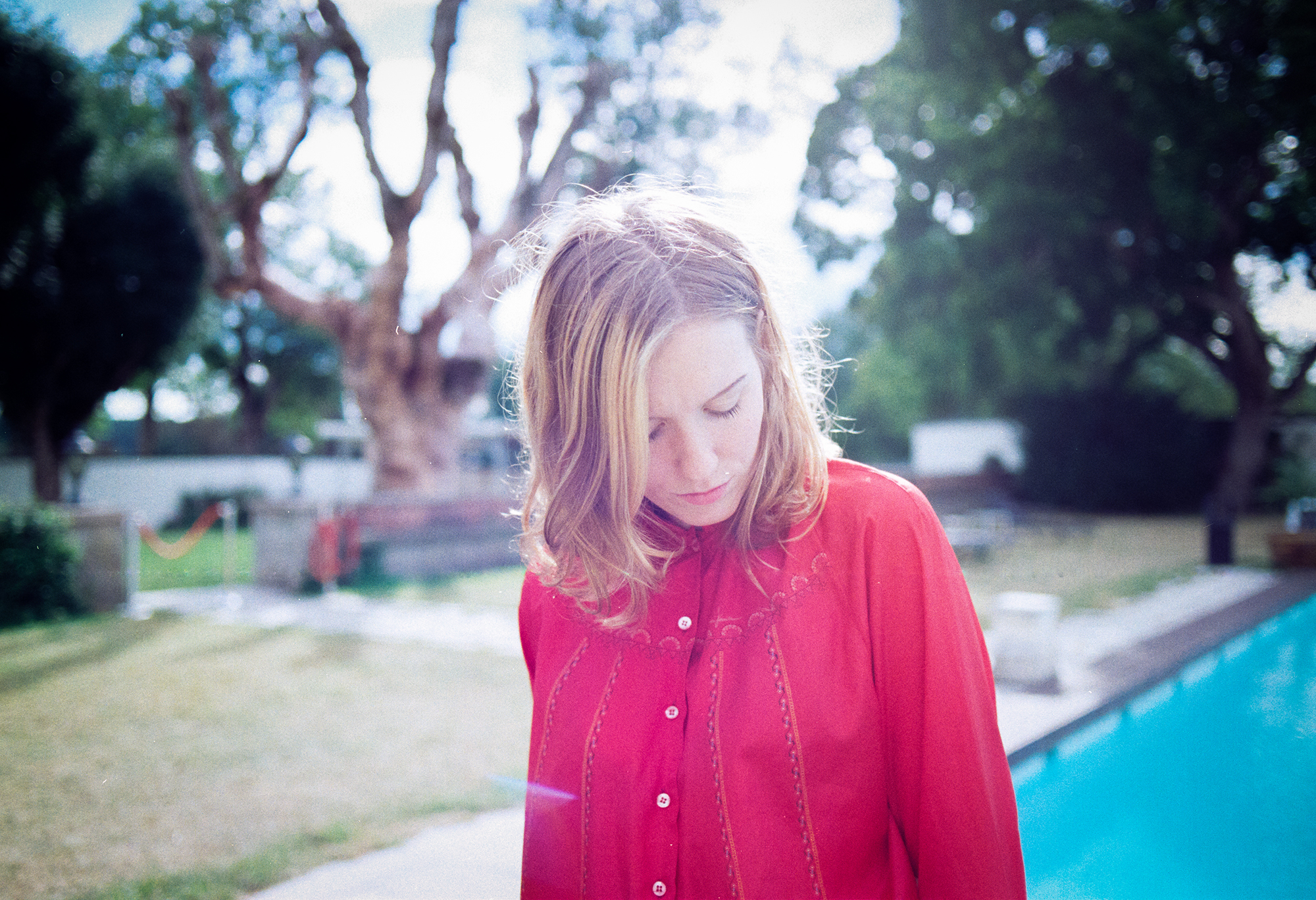 Emma Jensen [NOR]
Without telling anyone, Emma Jensen wrote and produced "Closer" herself. Growing up playing the violin and singing, writing songs felt natural while the technical aspects of producing, she learned from YouTube, and more recently, other established producers.
This low key, mesmerizing debut song is seasoned with electronic influences, with a dash of trap. Call it what you want, Emma Jensen's single became an underground hit with 5 million streams on Spotify and more than a million on YouTube.