London's premier new Nordic music night returns to The Lexington in October, presenting showcases from some of the region's most exciting emerging talents.
For the past 9 years, Ja Ja Ja has provided the primary spot to discover the latest and best music coming from Denmark, Finland, Iceland, Norway and Sweden. Bringing three new artists to the stage of The Lexington on a monthly basis, previous years have seen the likes of MØ, Aurora, Jaakko Eino Kalevi, Silvana Imam and Vök rise through the ranks to achieve widespread success – and for the upcoming season, we've lined up some of the best talent yet.
Read on to meet Mikko Joensuu, Jesper Jenset and La Lusid, all of whom will be joining us at The Lexington on Thursday 25th October 2018.
Tickets are on sale now! Get yours for just £5 when you sign up as a Ja Ja Ja member…
Brought to you in association with our media partner, London In Stereo.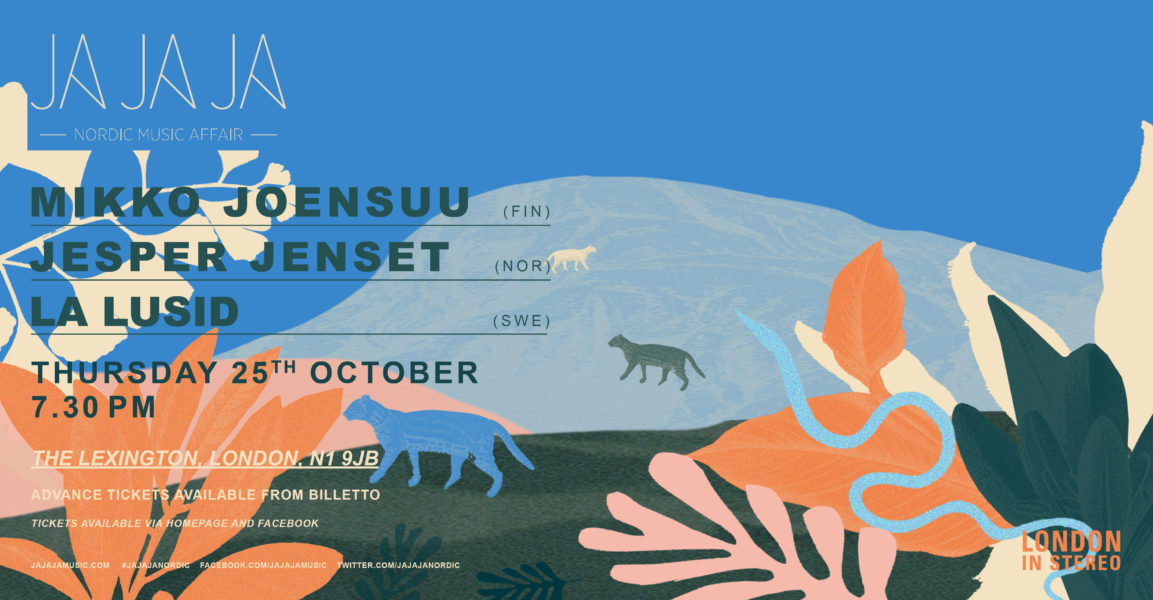 Mikko Joensuu [FIN]
'An incredibly ambitious three-part debut album, full of cracked and parched beauty' The Line of Best Fit
Mikko Joensuu's third solo album 'Amen 3' is more than the follow-up to the critically acclaimed 'Amen 1' and 'Amen 2:' it is the final chapter in the story begun by its predecessors. Each album is part of a triptych, with 'Amen 3' integral to the whole picture. Yet, still, 'Amen 3' stands on its own.
In his home country, reviews of the Finnish singer-songwriter's "snow-white pure" 'Amen 1' pointed to its intimacy and minimalism. 'Amen 2' was "moving toward the light" with "more life-affirming lyrics" than 'Amen 1.' On 'Amen 3,' Mikko explains that "the harmonic features of 'Amen '1 and the popiness of 'Amen 2' swim into another world where I forgot the usual ways I write songs. The songs live in a bigger world where I did not analyse what happened. 'Amen 3' is more free."
"These are personal albums," reveals Mikko, explaining his inspirations. "Personal emotions run through these albums. One main thing is depression, the darkness that people sometimes go through. The other thing is the religious aspect of my life. I was raised in a Pentecostal Christian home and surroundings. I grew up to be the person I am through that and I had to ask what is the concept of God, and how we ease our pain finding places which comfort us. These were big themes. Yet I didn't think about them when I was writing the songs and didn't specifically want to write songs about them. Then, in 2013, I realised these were the themes: when I say goodbye to the depression, my dilemmas with the idea of God and giving up on the idea that there actually is one."
With the deeply personal, emotional and majestic 'Amen 3,' Mikko Joensuu had completed the search to discover who he is. Finland has already recognised his incomparable achievement. Now, with the release of 'Amen 3' by Svart Records, it is time for the world beyond his country's borders to connect with the remarkable Mikko Joensuu.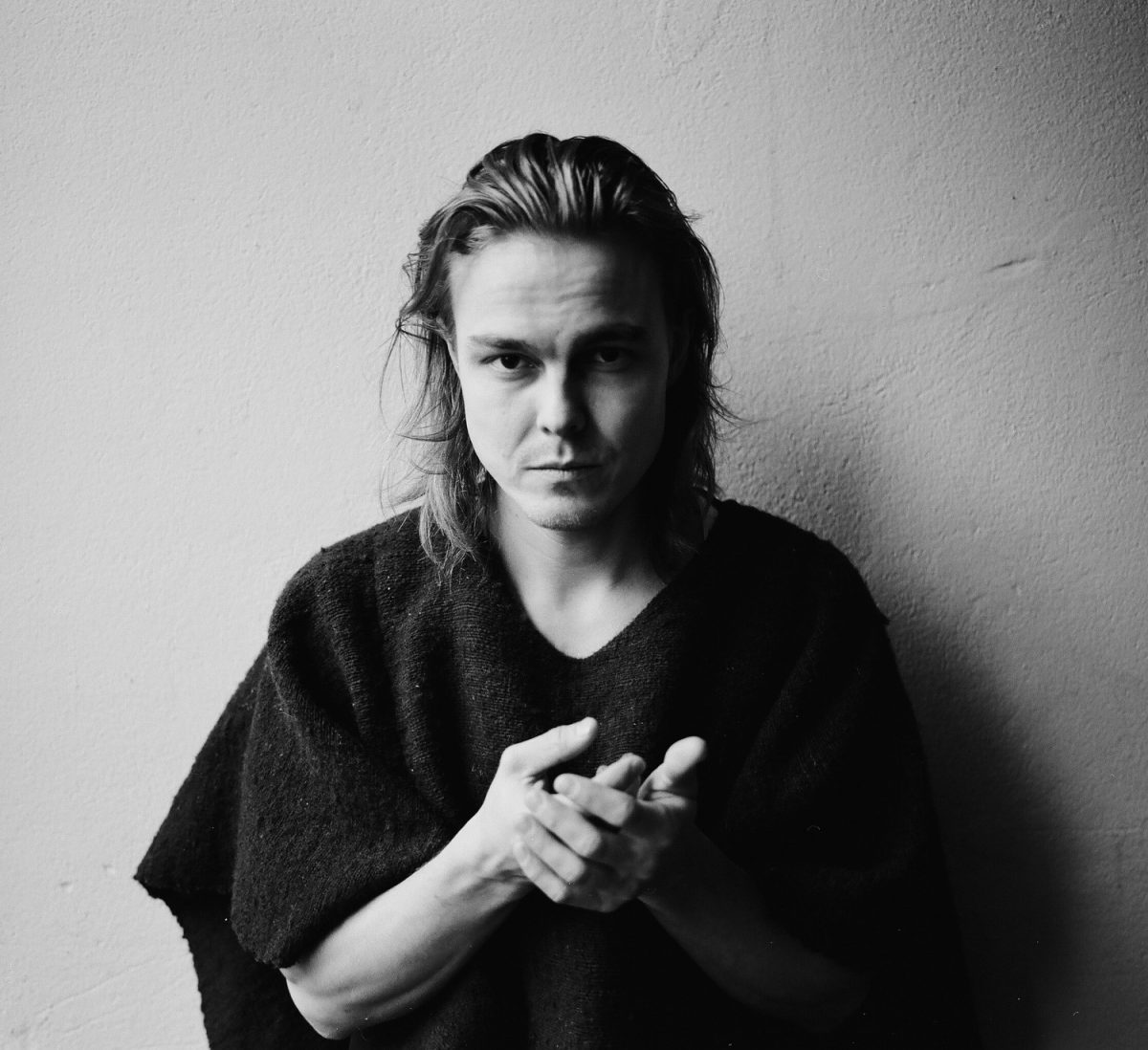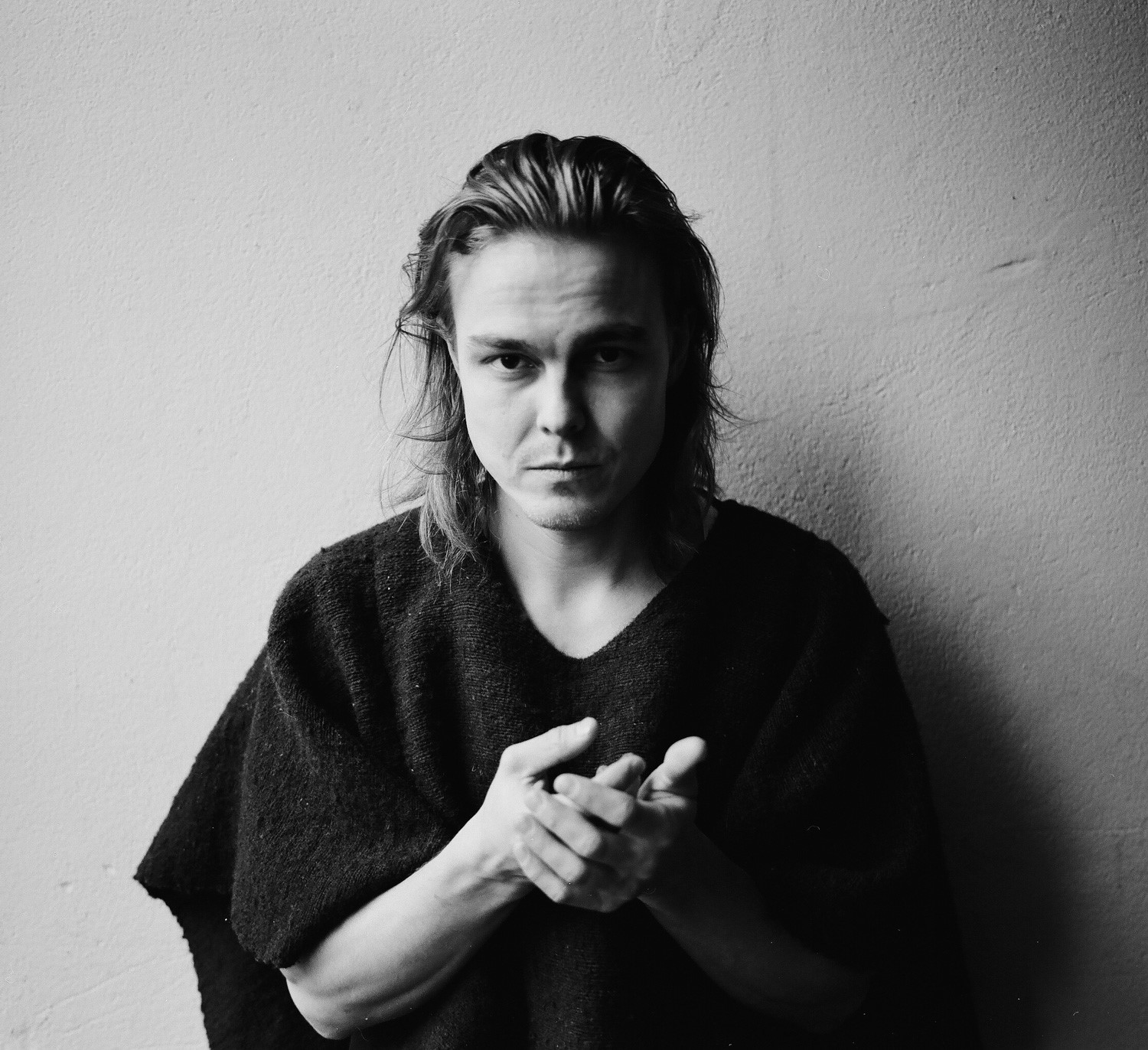 Jesper Jenset [NOR]
With over 70 million streams on Spotify, singer and songwriter Jesper Jenset is rapidly developing into one of Norway's most exciting new up and coming artists for 2019.
Despite his young age, Jesper has quickly built up a solid fan base in Norway and around the world. When he released his international debut single "High" in May 2016, it quickly became a smash hit in Norway, reaching #2 most played on Norwegian radio and #1 on the vitally important P3, staying in Spotify's Top 50 for 4 straight months and crossing borders to France, Germany, the Netherlands and the Philippines. "High" and its accompanying "Young Bombs" remix now hold over 22 million streams. However, this was only the beginning for Jesper.
In 2017, Jesper continued to make his way into the international music scene with two stellar releases, "Lies" which now stands at close to 6 million streams and his most recent release, the infectious, "Painkiller," which is now over 4 million streams. Displaying his incredible voice with a more low-paced pop ballad, "Painkiller" cemented Jesper firmly in the Scandinavian pop scene.
After a long and eventful summer 2018 promoting the EP Waves Vol 1, as well as the international release of "One Last Time" his collaborative effort with Polish DJ, Gromee, Jesper Jenset releases his newest single, "Bad Vibrations," from his forthcoming Waves Vol 2 EP, expected to be released early 2019. An infectious single with punchy bassline and catchy melodies, this single is poised to take Jesper to even greater heights.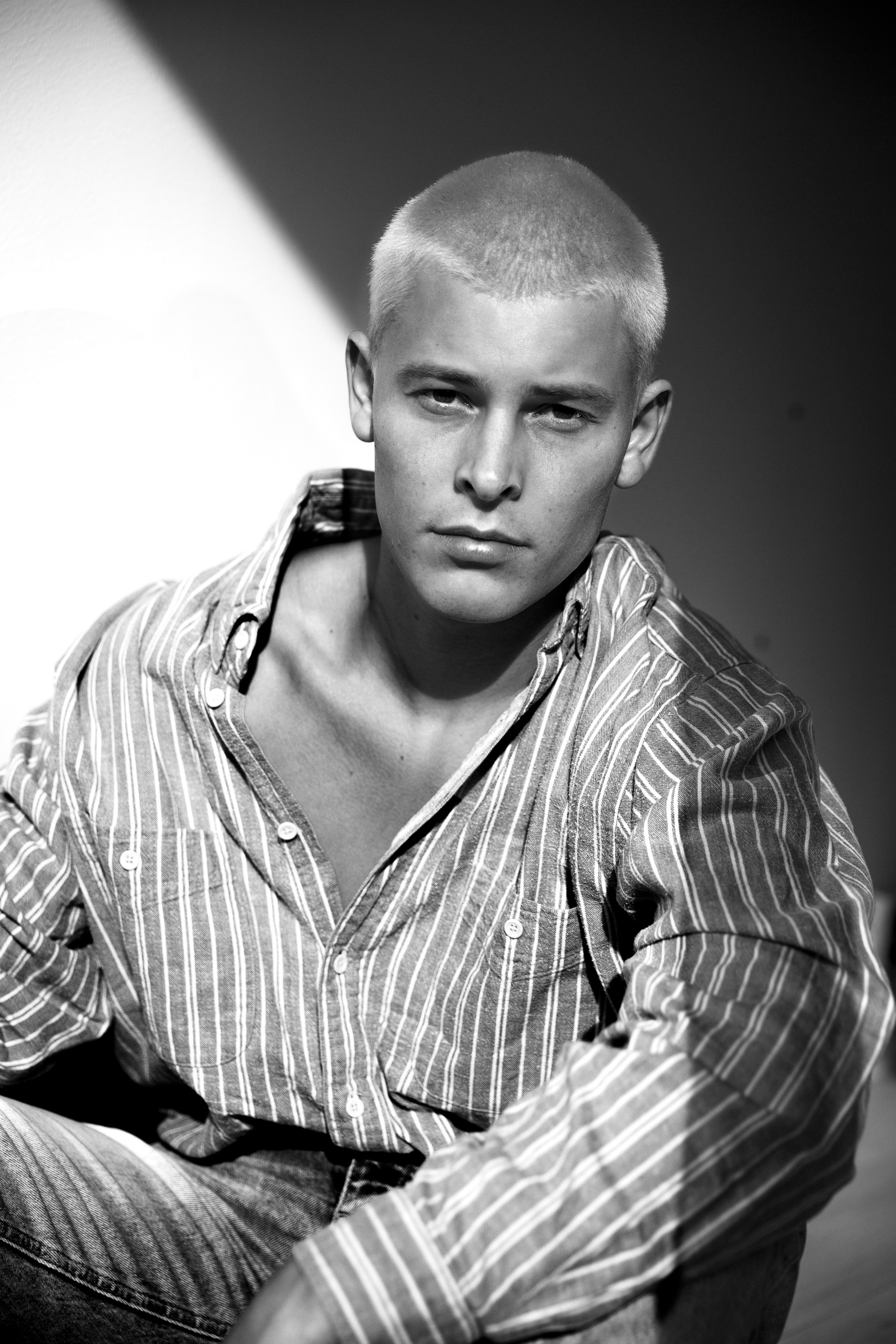 La Lusid [SWE]
Stockholm based five piece La Lusid released a string of glimmering singles in 2017, and are now approaching a long awaited debut album. Latest releases, "Empty Bones" and "Safe & Sound", quickly became favorites on Swedish national radio P3 and music blogs around the world. Earlier released singles also gained top placements on Spotify Viral and the Swedish college radio chart.
Warm, melancholic and dynamic, it's impossible not to get drawn into the band's dreamy vibe. With a sound that is reminiscent of what we love most about 60's and 70's analogue music, La Lusid present themselves with high quality songwriting and sublime vocal arrangements. On the full length album we also get to know a different side of the band, working more with synths and atmospheric soundscapes, drawing inspiration from 80's heydays.
La Lusid move seamlessly between genres and languages, with the debut album containing songs in both Swedish and English, and with thoughtful, intelligent pop, La Lusid has already made it into the hearts of many. In August the band's latest single "Gran Canaria" was premiered at The Line Of Best Fit, paving the way for La Lusid's first UK performance taking place at the Ja Ja Ja showcase at The Lexington October 25th. "La Lusid" is out now on vinyl and digital via Birds Records.