It's the end of another Ja Ja Ja season, and we are super excited to team up with one of our favourite promoters, Rockfeedback, for our November show!
Rockfeedback began in 2000 as one of the first independent online music magazines in the UK. Since then, it has developed into one of UK's fastest growing independent live promotions and event companies. We are loving the line up they have chosen for our November Ja Ja Ja, so get ready for yet another smasher of a night with Nelson Can (DEN), Albert Af Ekenstam (SWE) and HAJK (NOR). Get to know the full line-up below, and we'll see you at The Lexington on Thursday 30th November.
Sign up HERE to become a Ja Ja Ja member for discounted tickets, free merch and other Nordic delights. Tickets on sale now via Billetto; £7 in advance and £5 for Ja Ja Ja members!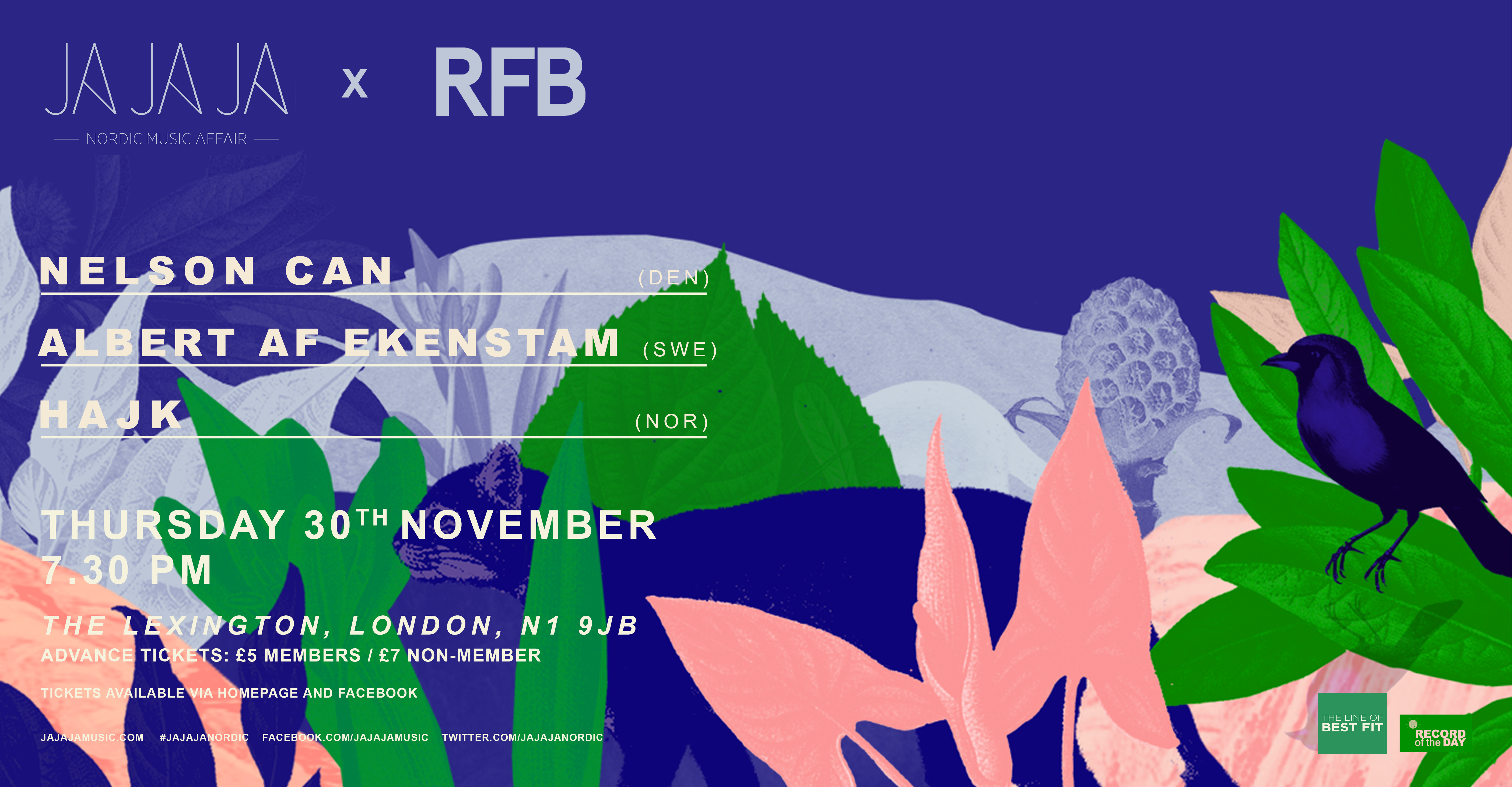 Nelson Can [DEN]
Nelson Can started out as a lie – there was no band – it was just a dream. 'We just really wanted to tell people that we had a band, and so we did. Now we actually have a band and it is just as amazing as we had imagined it would be.'
Nelson Can operate with several dogmas and a very noticeable one is that the band use no guitars. Their sound is original and "to-the-bone" simple, inspired by acts like The White Stripes, Yeah Yeah Yeahs and Siouxsie and the Banshees. The set-up with only drums and bass creates the perfect framework for the simple, yet very powerful melodic dogma rock sound.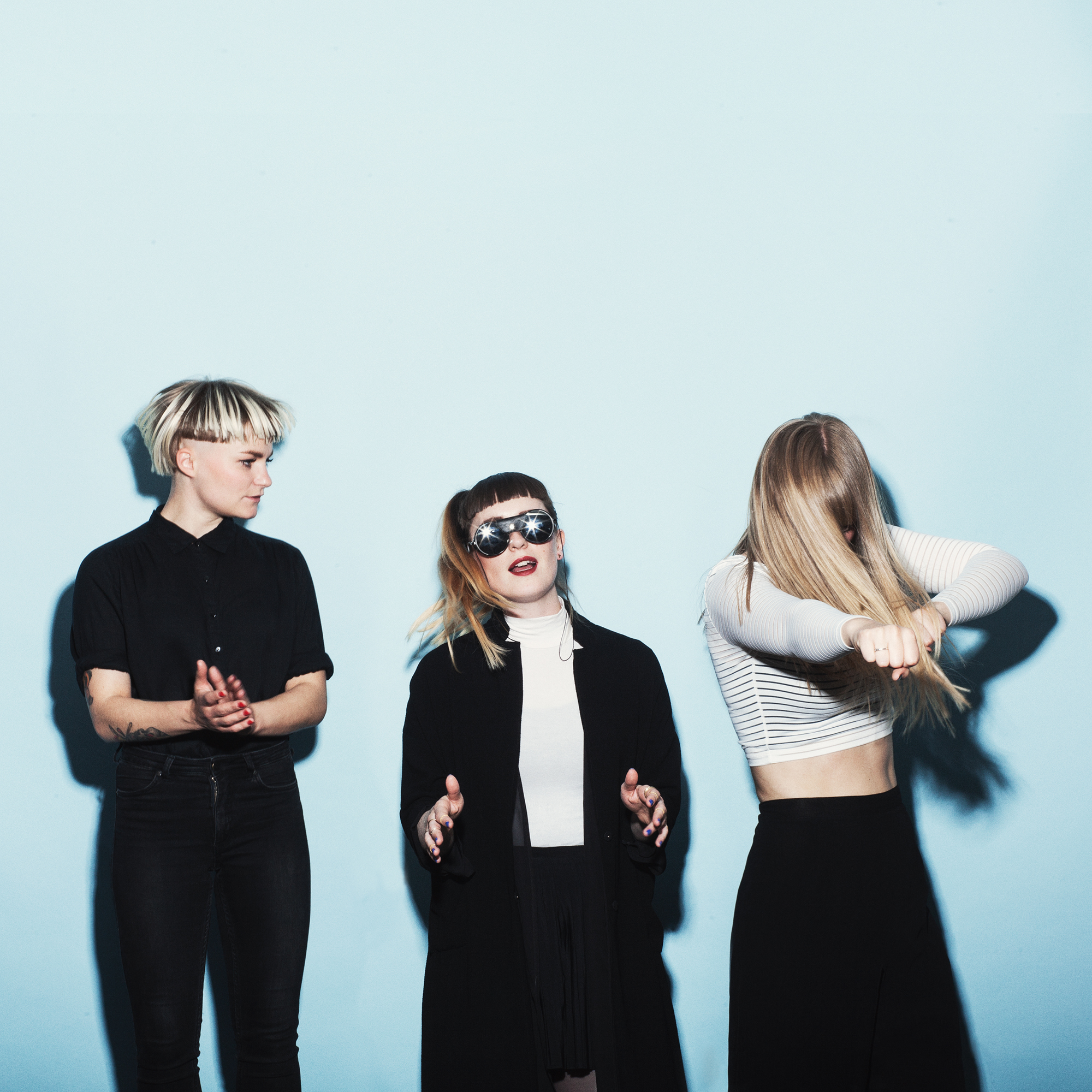 Albert Af Ekenstam [SWE]
Like, say, Elliot Smith and Damien Jurado, Albert Af Ekenstam is a very brave and straightforward singer- songwriter. His melodies and lyrics are like uncensored, infinitely beautiful letters – without euphemisms and false chords, they let you know what's on his mind. At the same time they're universal – if you've loved and lost, you can relate to them.
They also start your internal movie projector. With 'Ashes' on the stereo and with eyes closed, memory fragments, glowing emotions and pure dreams fly through your soul. That Filip's production (which you've heard on Anna von Hausswolff's two latest albums) is both intimate and grand at the same time makes this personal cinematic experience even more sensational. Great art. What more can you ask for? Albert af Ekenstam is here to stay.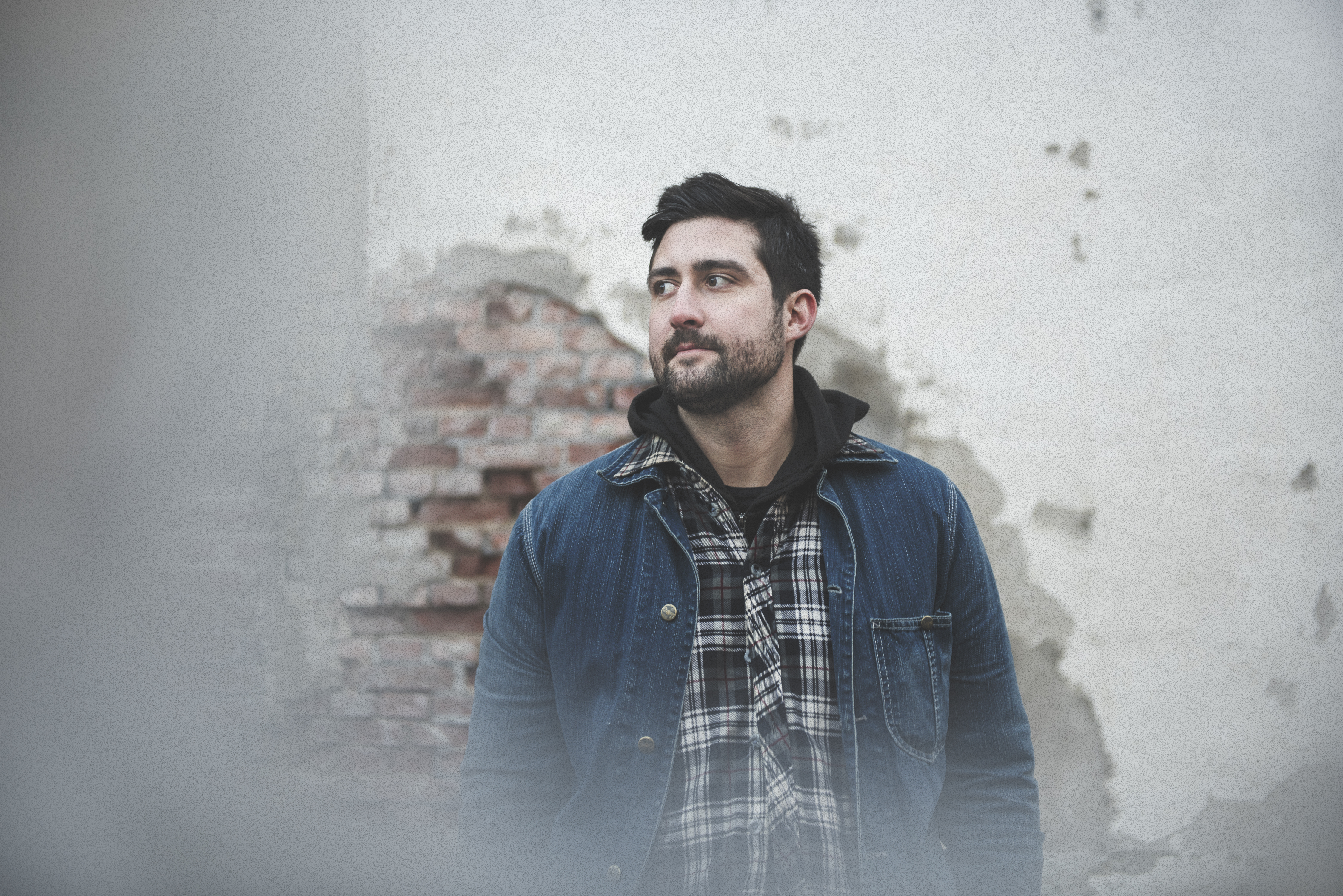 Hajk [NOR]
"(…) a dose of upbeat pop melody just as the world looks to be a little brighter." – CLASH
Drama – of the interpersonal kind – that's what Hajk are about on their upcoming album. The band burst onto the Norwegian scene with their self-titled debut album, garnering broad appreciation way outside of their home country. Now, the highly anticipated follow-up is near – a record that both pulls at the heartstrings and urges you to dance.
Hajk's 2017 debut received praise from the likes of Astrid S, Sigrid and Kimbra, as well as a united Norwegian music press. Internationally, outlets such as Noisey, Stereogum, Line of Best Fit, Drowned In Sound, The Independent and Clash Music gave the group standing ovations for their idiosyncratic, yet supremely catchy pop tunes, while likening them to everything from Dire Straits and Aztec Camera to Haim.
On "Drama" Hajk embrace their urban influences, naming artists such as Solange, Frank Ocean and Thundercat. With the sophomore album, Drama, a more confident band is on display. Sharpened by more studio experience, they have once again produced the record themselves. Blending analogue and digital sounds, switching between programmed arrangements and live takes from the studio, drawing on three lead vocalists and several guest musicians, Hajk has done whatever necessary to fullfill their creative vision.
The title "Drama" relates to the drama of humanity and a somewhat naïve yearning for love in a world in which love sometimes seems scarce. It's been a while since the band recorded the songs for their debut album, and you can hear that they're eager to get going. This time they are taking the sound of their debut a few notches further. We get the simple but grand ballads and we get the catchy up-tempo pop songs. In short, drama.
Drama will be released by Jansen Records on February 8th , 2019.