The spring season of Ja Ja Ja is coming to an end… (booo!)
Where does the time go, ay? April's event will be the final London show before we take a little summer break, so to make it extra special we've teamed up with the amazing Bird on The Wire. Being one of our favourite independent promoters, we knew we could trust them to pick a stellar line up – and they certainly have.
After careful consideration, Bird on The Wire have selected their favourite up-and-coming Nordic artists to play for you on Thursday 26th April at The Lexington; Great News (NOR), Yangze (DEN) and Steve Buscemi's Dreamy Eyes (SWE). Get to know the full line-up below…
Get acquainted with Ja Ja Ja's fresh new faces below, and sign up HERE to become a member for discounted tickets, free merch and other Nordic delights. Tickets on sale now via Billetto; £7 in advance and £5 for Ja Ja Ja members.
Sign up as a Ja Ja Ja member now (for free!) to get tickets for just £5!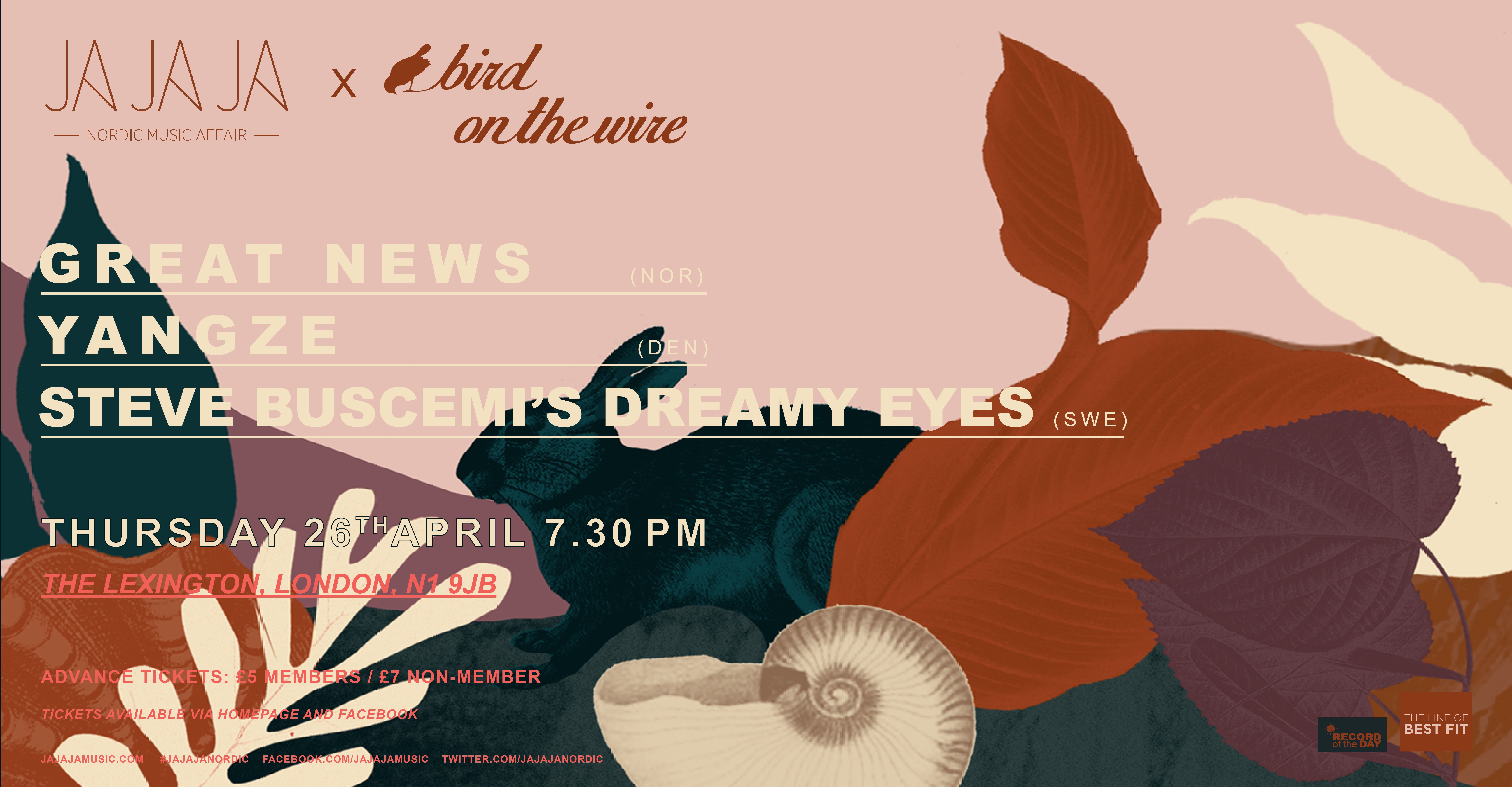 Great News [NOR]
Named after the idea of "the imperfect being something wonderful," debut album Wonderfault is one massive leap forward for Great News, the burgeoning act from Bergen, Norway, who have earned comparisons to the likes of modern day alt-heros Tame Impala & DIIV.
Their glistening debut set – recorded in their own studio in Bergen – includes previously released singles like the menacing trop-rock anthem 'Never Get My Love' the blissfully raucous DGAF anthem 'Told', and the cheerful, wide-eyed title track, rounded out by a barrage of glittering kaleidoscopic unreleased gems including standouts 'Make Me Feel', 'Secrets', and 'Forever'. The set stands as a reminder for the boys that they've made the right decision to pursue music instead of more traditional career paths, and as they celebrate the release of their debut album, they reflect below on the various odd jobs & minimum wage hustle that funded their breakthrough.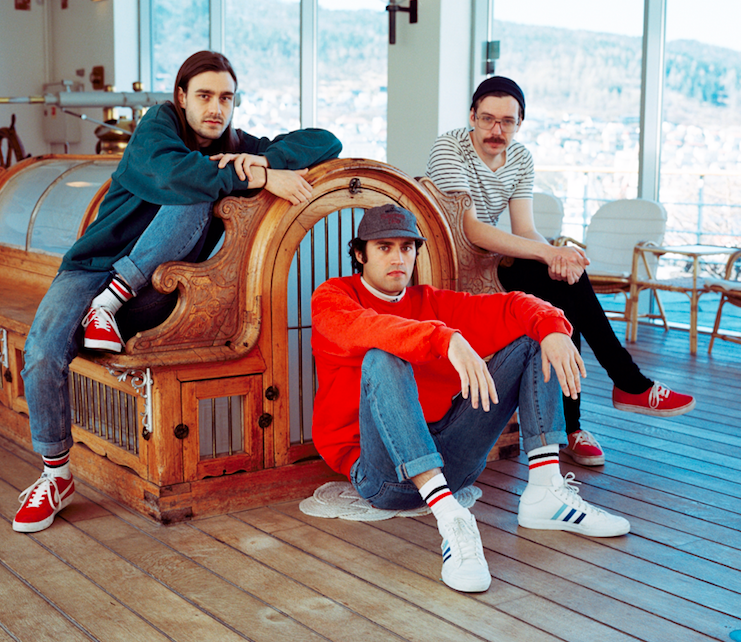 Yangze [DEN]
Yangze may be a new name on the Danish scene, but Jakob Littauer, the man behind the alias, has plenty of experience – he was part of techno duo Electro Juice and Jatoma before taking up classical piano and playing live with acts like Liss, Goss and Soleima. Yangze combines Littauer's electronic past and interest in avant-garde with pop and takes the listener's mind for a melodious ride with a romantic twist.
We don't know much about YANGZE but he is part of Copenhagen-based collective Escho, a Danish-focused platform which shares and documents music recordings and book writings. YANGZE opens 2018 with "R U", a cold-but-playful electro-pop offering centered around pitched up vocals and pulsating rhythm. As the artist detailed to The Fader, where the track was premiered, "R U" was an ambient track that he rediscovered a year after making it. He also added: "For me, it was about pouring out desperation and carelessness into one song. I wanted to express these emotions into music in order to get them out of my system and arrive at a place of relief."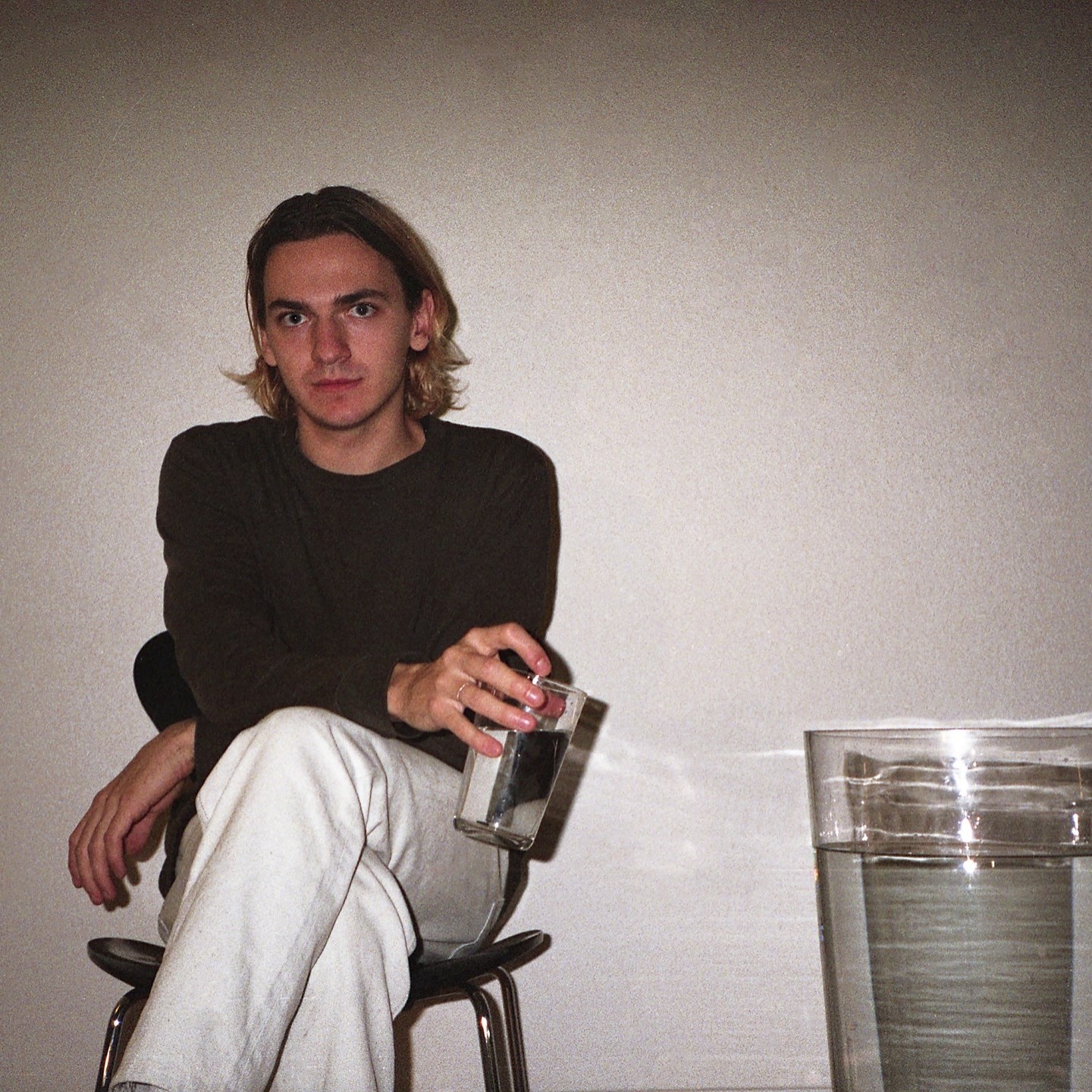 Steve Buscemi's Dreamy Eyes [SWE]
Behind the fairly odd name Steve Buscemi's Dreamy Eyes you'll find one of the most promising new bands on the blooming Swedish indie scene. Formed in 2015 after bassist/vocalist Tilde Hansen tweeted out "Does anyone/anybody know someone who wants to play in a band together with a bassist and a singer (Siri) that haven't played in a band for a year and are dying of boredom?", which Elias Mahfoud (guitar/vocals) responded to. Elias then reached out to Edvin Arleskär (drums) whom he had met through an Arctic Monkeys forum, thus making Steve Buscemi's Dreamy Eyes complete.
Steve Buscemi's Dreamy Eyes' dynamic and atmospheric indie pop was first showcased on debut track Desire, released early 2016. The quartet signed to Stockholm label Rama Lama Records shortly after and released singles 'Closer' and 'Dreaming of You', receiving attention from both Sweden's biggest music sites and international sources such as DIY, Billboard and Spotify's Fresh Finds playlist. The band made their festival debut at Umeå Open in 2017, the performance was hailed as "the festival's most energetic" by music magazine HYMN.