Ja Ja Ja returns to Berlin on Thursday 7th September, presenting rising Nordic artists The Holy, Tuvaband and Wangel!
Ja Ja Ja is gearing up to kick off a brand new season of shows, bringing the finest new Nordic artists to you on a monthly basis! We've had a nice summer break, and we hope you have too – and now we're extremely excited to be back, with a stellar line up in place to help us kick things off in style!
Joining us at Ja Ja Ja Berlin on the 7th September are rising Finnish outfit The Holy, hypnotic Norwegian duo Tuvaband and electronic pop proposition Wangel from Copenhagen. As always, we'll be back at our home of FluxBau, so come along early to enjoy the fading days of summer atop the Spree, before the artists take to the stage!
Tickets are on sale now, just €5 in advance for Ja Ja Ja members. Not a member yet? Then sign up (for free) to access exclusive ticket discounts, competitions, and to get your hands on free Ja Ja Ja goodies!
Find out more about each of the artists right here at Ja Ja Ja, and we'll see you at FluxBau in September!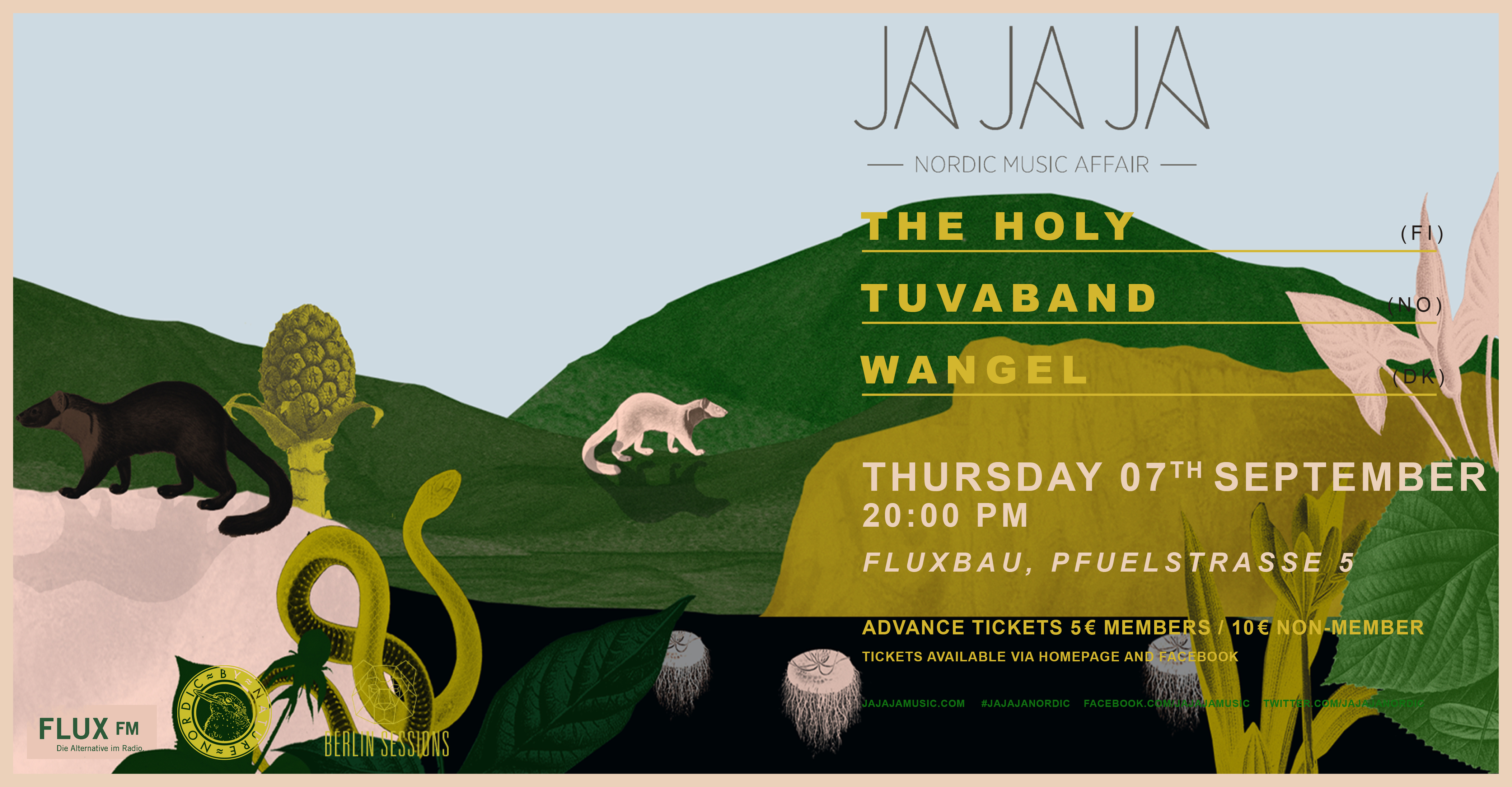 The Holy [FIN]
The Holy are a Finnish alternative rock band formed in Helsinki in 2014. Their highly anticipated and critically acclaimed debut album Daughter was released in 2018.
The quintet has been shaking the grounds of the Nordic indie scene since the release of their More Escher And Random Notes EP in 2016. Mixes of post-punk, Bruce Springsteen and Peter Gabriel with kraut influences are often mentioned when speaking about The Holy's well crafted sound and songwriting.
Hailing from one of the darkest countries in the world, The Holy is best known for their Nordic melancholy, highly explosive live shows, and for the unusual band formation that includes two drummers who keep the pulse high all the time. The lead singer's tense and timeless voice and the guitar loaded wall of sound you often makes you feel comfortably uncomfortable.
Starting out in the small venues of Helsinki, they have travelled a long way performing over one hundred shows including all the major festivals in Finland e.g. Flow Festival, Ruisrock and Ilosaarirock and toured across Europe in Sweden, Germany, UK, The Netherlands, Switzerland, Luxembourg and Austria. They have showcased at Eurosonic '19 (shortlisted by ETEP), Reeperbahn Festival, Where Is The Music, JaJaJa Berlin & Vienna, and Finland's own Lost In Music many times.
Their debut album Daughter gathered praise both overseas and in Finland, resulting in an EMMA-nomination (Finnish Grammy) for Critics' Choice '19. The reviews were hugely favourable and praised the honest songwriting and lyrical themes of the album including topics like 90s Finnish economic regression and its reflection to the youth its time.
In 2019 they have been busy touring festivals across Europe and recording their second album, Mono Freedom.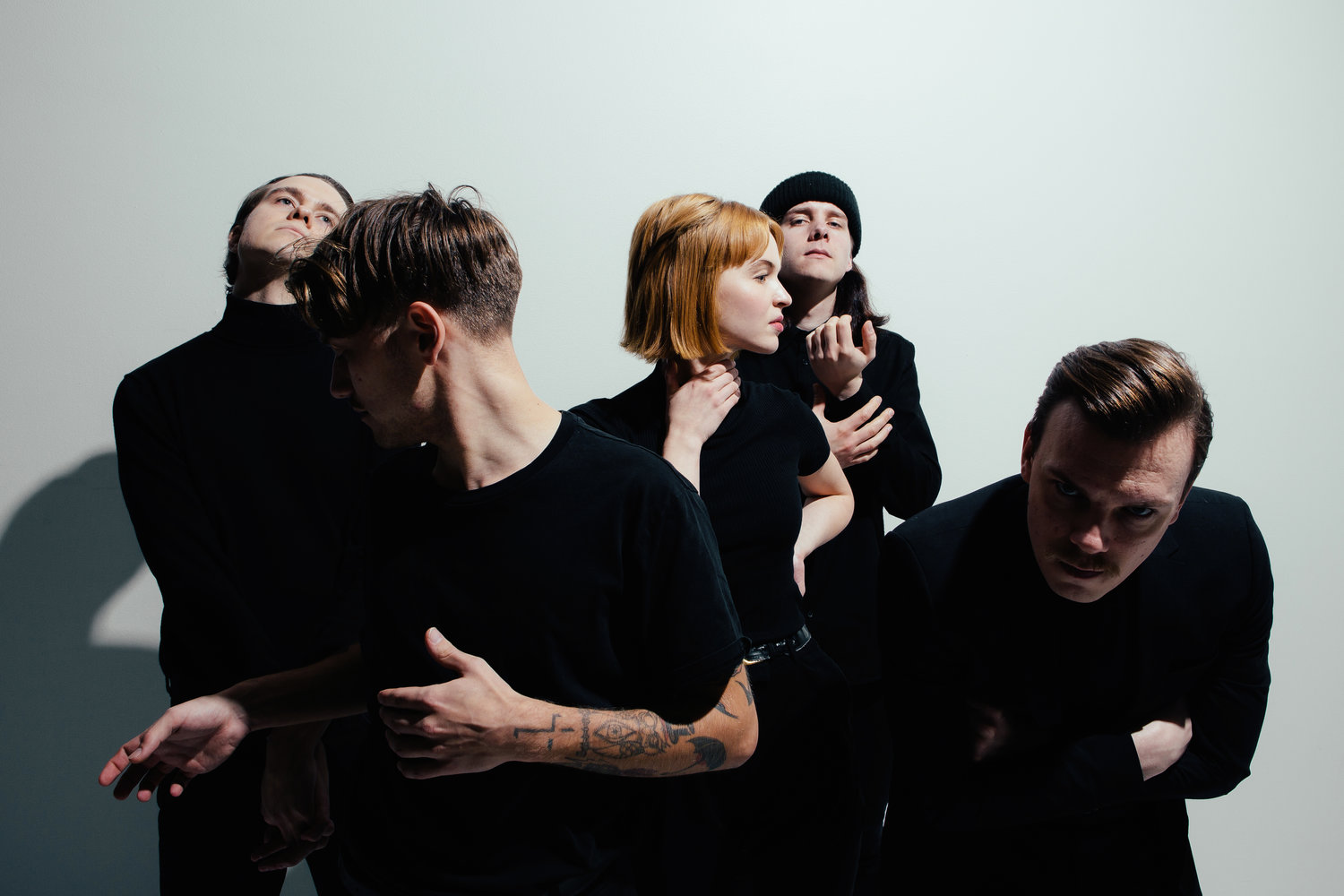 Tuvaband [NOR]
Tuvaband is the creation of Norwegian songwriter Tuva Hellum Marschauser and British musician Simon Would.
In late 2016, they were ready to share their music with the world, and the band self-released their debut double A-side single 'Unknown / Running'. The songs received international recognition, along with well over 4 million streams via Spotify in the first 4 months. Since then, the duo have appeared at SXSW in the US, as well as festivals in Norway and the UK and are now set to round off the year by releasing a brand new, full length EP..
Their unique sound blends lo-fi production, reverb-drenched guitars and catchy vocal layering, so it's easy to see how the band gained so much momentum from their first two songs.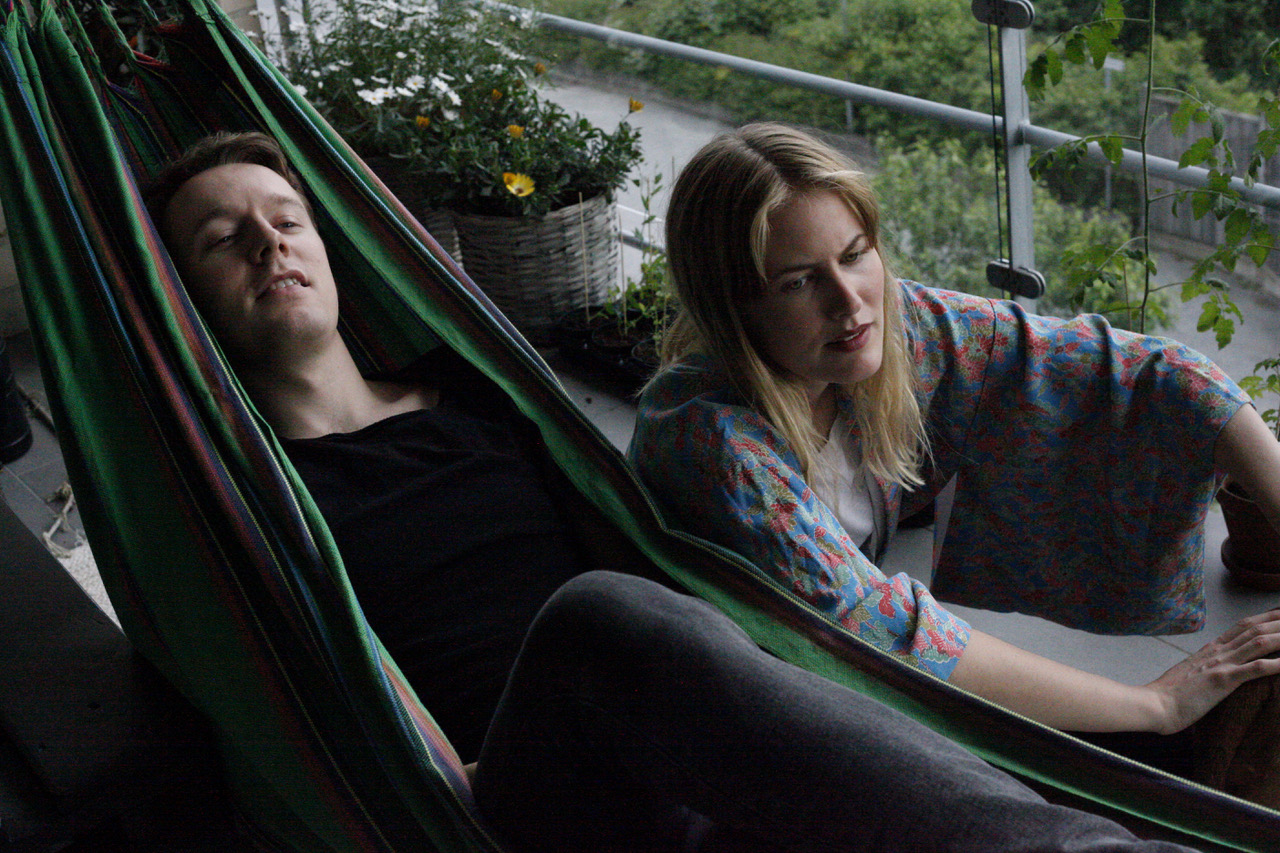 Wangel [DEN]
Wangel is a collaboration between Danish vocalist Peter Wangel and producer Kasper Ejlerskov Leonhardt. Since 2015, they've built a musical universe together, releasing two albums and performing two sold out concerts at VEGA in Copenhagen, among others. They are now ready to return with a follow up release that revolves around Peter's distinctive, deep voice and Kasper's spherical sound. Wangel's new album Reasons is out on September 1st via Playground Music.