Ja Ja Ja returns to Berlin on Thursday 7th September, presenting rising Nordic artists The Holy, Tuvaband and Wangel!
Ja Ja Ja is gearing up to kick off a brand new season of shows, bringing the finest new Nordic artists to you on a monthly basis! We've had a nice summer break, and we hope you have too – and now we're extremely excited to be back, with a stellar line up in place to help us kick things off in style!
Joining us at Ja Ja Ja Berlin on the 7th September are rising Finnish outfit The Holy, hypnotic Norwegian duo Tuvaband and electronic pop proposition Wangel from Copenhagen. As always, we'll be back at our home of FluxBau, so come along early to enjoy the fading days of summer atop the Spree, before the artists take to the stage!
Tickets are on sale now, just €5 in advance for Ja Ja Ja members. Not a member yet? Then sign up (for free) to access exclusive ticket discounts, competitions, and to get your hands on free Ja Ja Ja goodies!
Find out more about each of the artists right here at Ja Ja Ja, and we'll see you at FluxBau in September!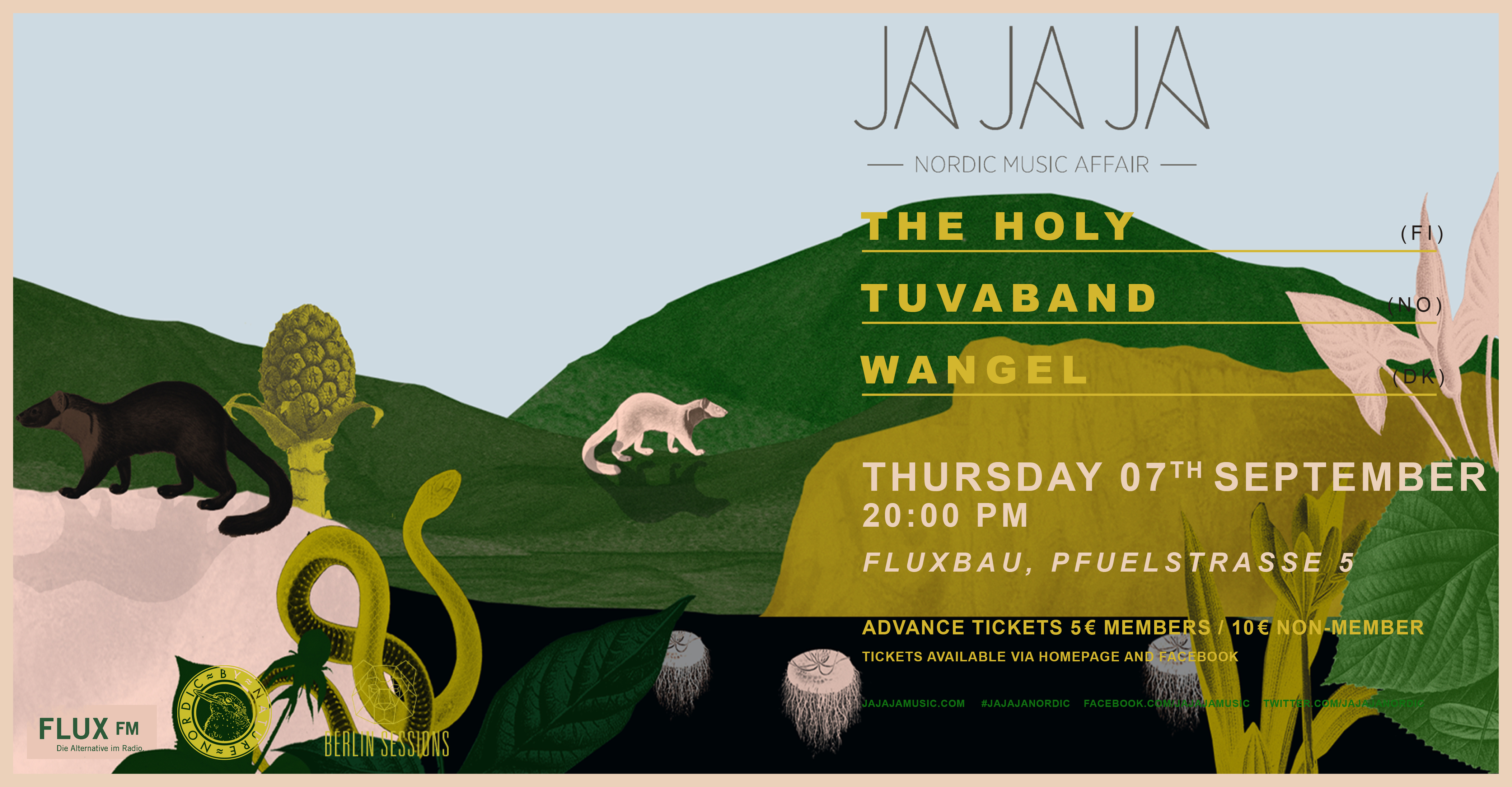 The Holy [FIN]
The most clearly recognisable influences of Helsinki-based band The Holy are a Springsteenian singer-songwriter tradition and aesthetics of krautrock. The band was founded on the desire to make humongous, noisy songs and to create magnificently large soundscapes with the help of two drummers and a whole lot of roaring guitars.
The band's first EP More Escher and Random Notes was released in the spring of 2016, and since then, their ferocious live performances have attracted widespread attention. The Holy joined us at the Ja Ja Ja Christmas party in Berlin in 2016, and we're very excited to have them return to play our club night at FluxBau in September 2017.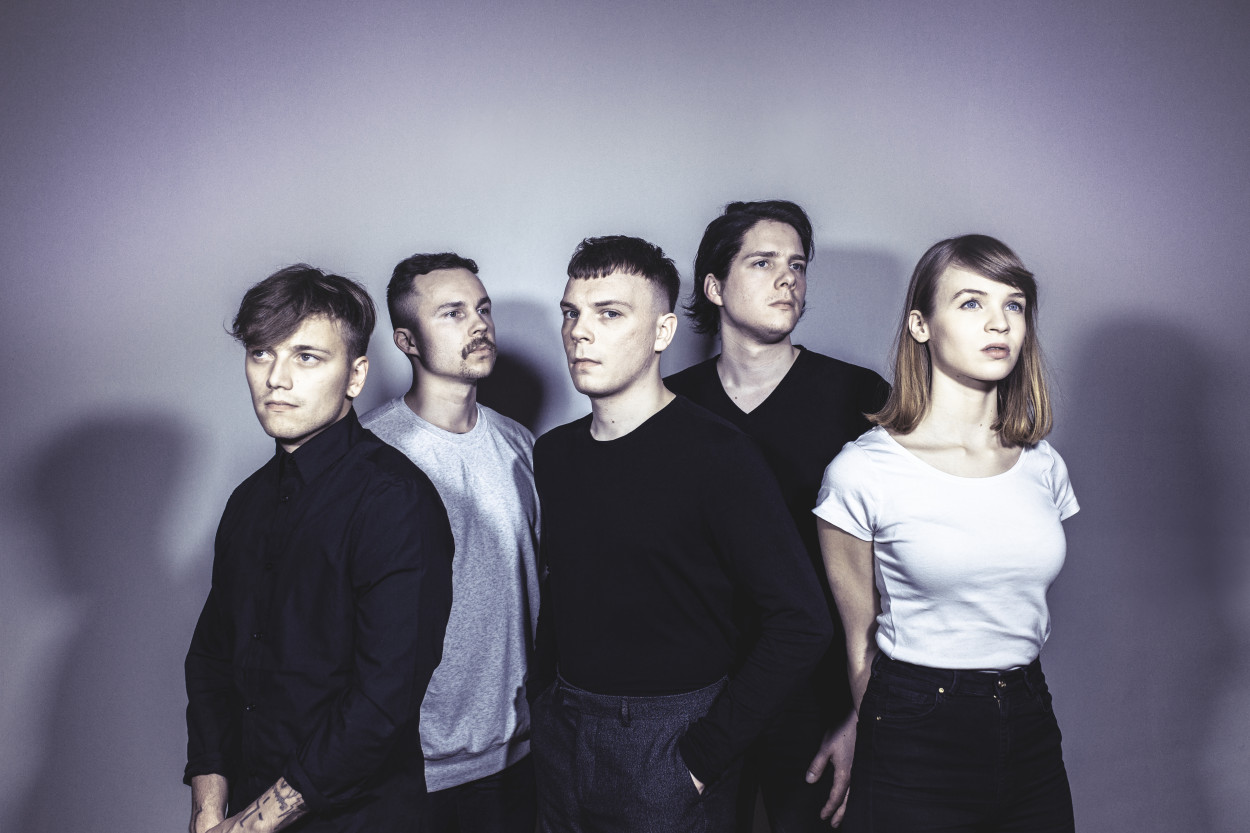 Tuvaband [NOR]
Tuvaband is the creation of Norwegian songwriter Tuva Hellum Marschauser and British musician Simon Would.
In late 2016, they were ready to share their music with the world, and the band self-released their debut double A-side single 'Unknown / Running'. The songs received international recognition, along with well over 4 million streams via Spotify in the first 4 months. Since then, the duo have appeared at SXSW in the US, as well as festivals in Norway and the UK and are now set to round off the year by releasing a brand new, full length EP..
Their unique sound blends lo-fi production, reverb-drenched guitars and catchy vocal layering, so it's easy to see how the band gained so much momentum from their first two songs.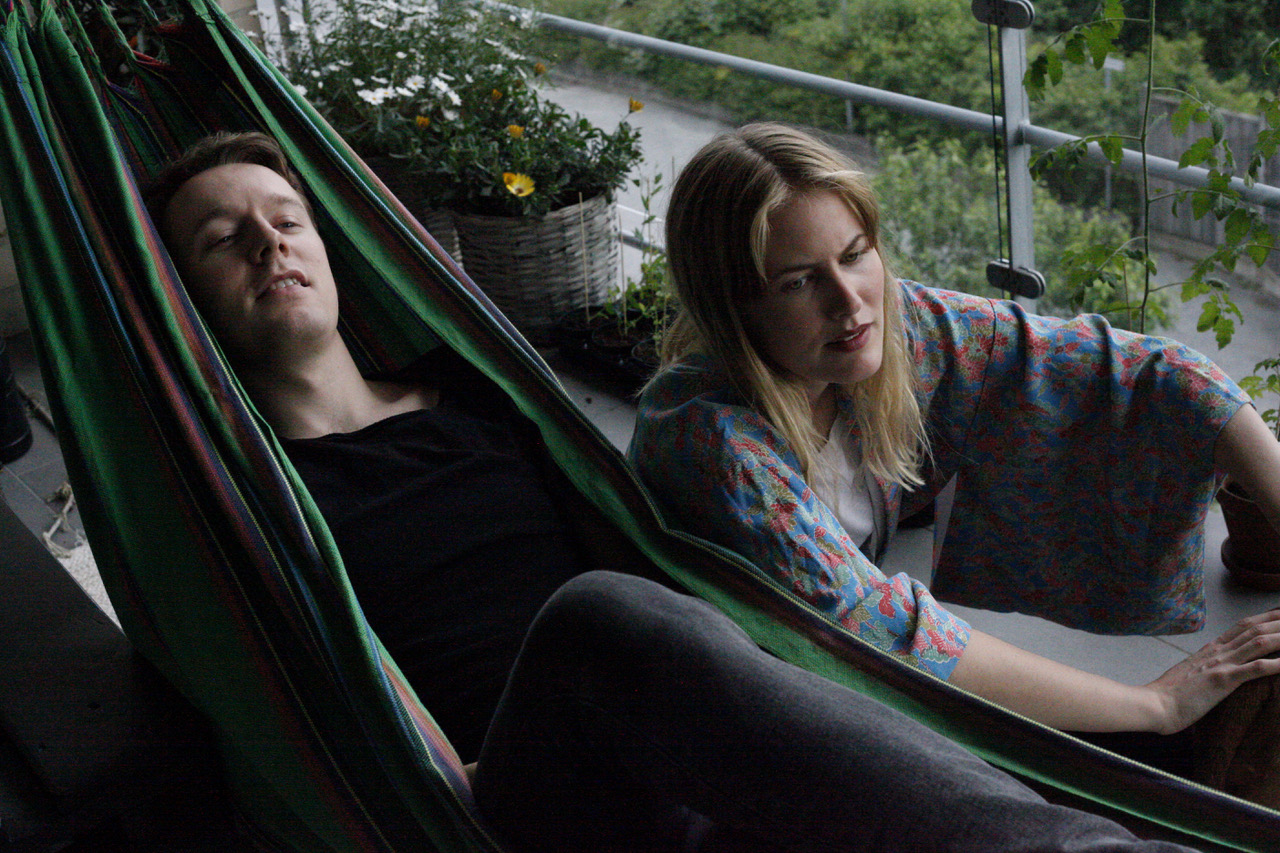 Wangel [DEN]
Wangel is a collaboration between Danish vocalist Peter Wangel and producer Kasper Ejlerskov Leonhardt. Since 2015, they've built a musical universe together, releasing two albums and performing two sold out concerts at VEGA in Copenhagen, among others. They are now ready to return with a follow up release that revolves around Peter's distinctive, deep voice and Kasper's spherical sound. Wangel's new album Reasons is out on September 1st via Playground Music.