The spring season of Ja Ja Ja Berlin is already coming to an end (boo!) so join us for one final show as we head into our summer break in spectacular style! 
Fear not folks, Ja Ja Ja will be back in the autumn! But to round off a great season of new music, we've put together a line up that you're not going to want to miss…
Norway's phenomenal Datarock are set to make a special Ja Ja Ja appearance, having released their brand new album Face The Brutality back in March! They'll be joined by Danish pop sensation Hugo Helmig whose irresistible single 'Please Don't Lie' has been taking over the airwaves throughout Europe of late, and rising Swedish pop star Amanda Mair who has most recently be seen touring with Icelanders Vök and fellow Swede, Mountain Bird. And fresh from an outstanding performance at Ja Ja Ja in London, we're thrilled to have award winning Icelandic R'n'B singer Auður join us in Berlin too!
So what are you waiting for?! Get tickets to our season finale now – just €5 in advance for Ja Ja Ja members. Not a member yet? Then sign up (for free) to access exclusive ticket discounts, competitions, and to get your hands on free Ja Ja Ja goodies!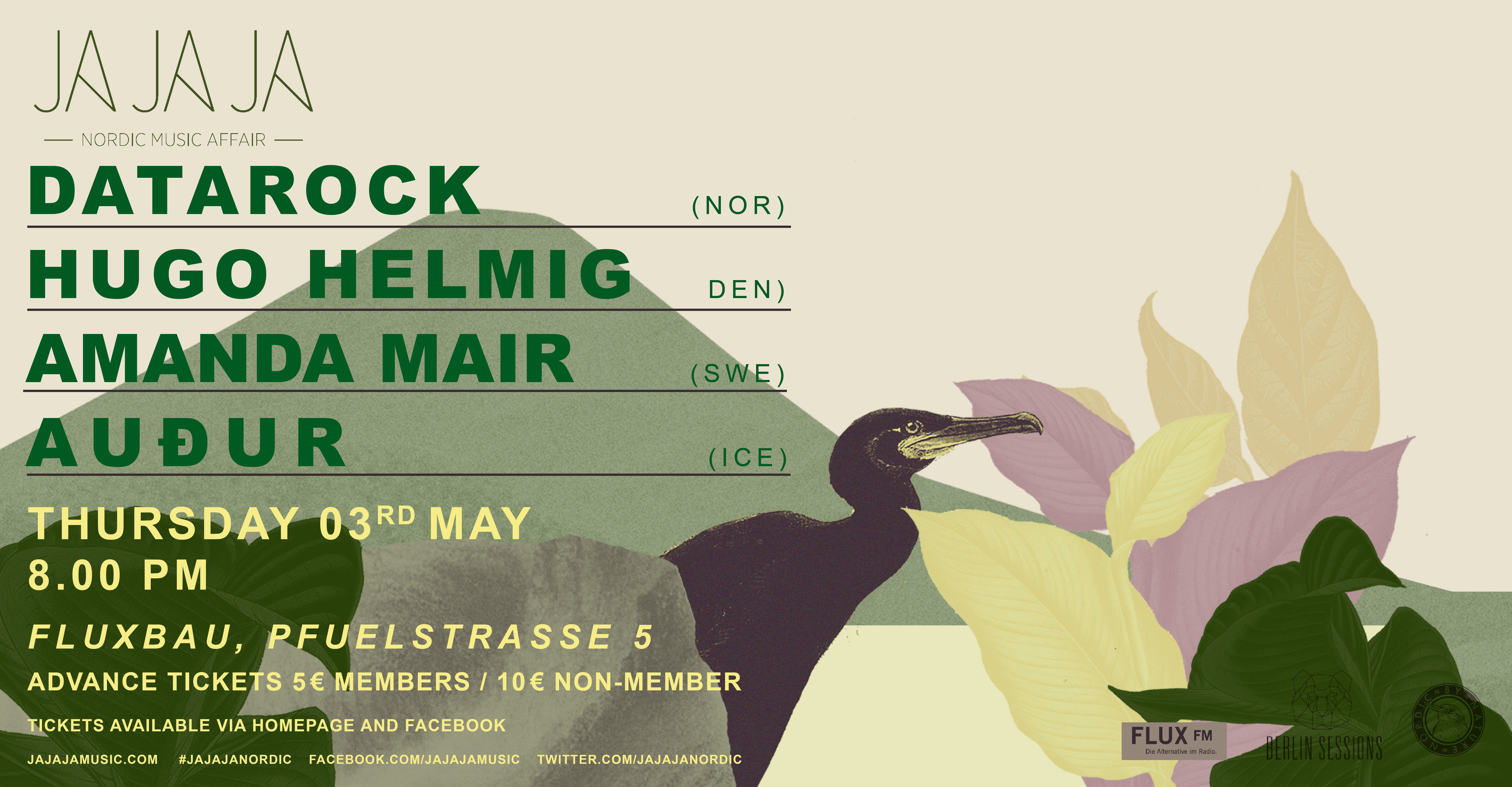 Datarock [NOR]
"a frothy elixir out of 1980s synth-pop, art-rock and new wave" – The New York Times
Four friends formed DATAROCK on a rainy afternoon under a tree on top of a mountain in Bergen, Norway. It was the first summer of a brand new millennium, and the boys were getting into the groove at an outdoor festival of new electronic music. Inspired by the heat of the moment, the boys made a life changing decision and came rolling down the mountainside with a tablet of stone in their hands, engraved with a single word – DATAROCK.
DATAROCK is one of Norway's most internationally active & acclaimed bands. Their 1000 shows in 36 countries – all in red tracksuit – include 20 tours in the US, 8 tours in Australia, and festivals such as Coachella, Lollapalooza, Reading & Leeds, Meredith Music Festival, Falls Festival, Summer Sonic, Hurricane, Roskilde and Sónar.
Their debut came in as #36 on NME's albums of the year, 'Computer Camp Love' made #88 on Rolling Stone Magazine's songs of the year – plus #12 on Australia's Hottest 100 – Spin Magazine listed 'See What I Care' as an "essential download of the summer", their second album 'RED' was critic's choice of the week in NY Times – both their first albums are critically acclaimed across the world and were nominated for Norwegian Grammies.
DATAROCK's music has further on been featured in international campaigns for brands like Google, Apple, Microsoft and Coca Cola. In addition, their tracks are featured in a vast number of TV series, films and ads across the world (including Samsung, RyanAir, Virgin Mobile and commissioned work for Disney) and in an unprecedented number of major video games such as Fifa, Sims & Need For Speed.
On March 9 they've released their heavily anticipated third studio album – 'Face the Brutality'.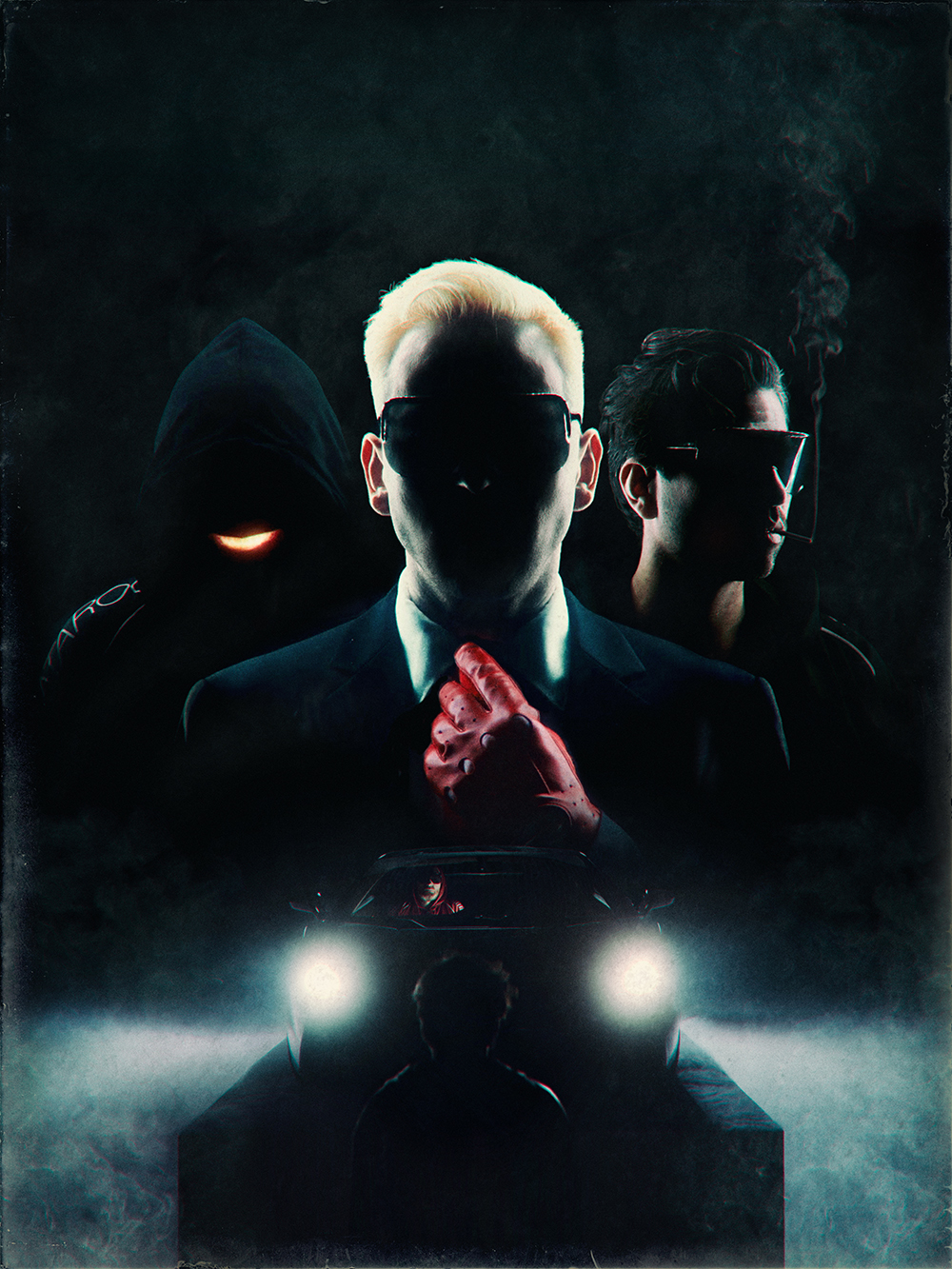 Hugo Helmig [DEN]
The last year has been very exciting for the young debutant Hugo Helmig. After topping the Danish charts, he has now reached Top 3 in one of the world's largest music markets – Germany. The German radio stations have fallen in love with the only 19-year-old Danish debutant. Over the past two months his song 'Please Don't Lie' has climbed the German airplay chart, where it has now reached a third place. The song has been played over 2,000 times a week by approx. 100 different German radio stations.
The huge German success has come as a surprise for the talented singer and songwriter: "I was hoping that the song would help me get started Denmark. But I hadn't in my wildest fantasy dreamt of this international breakthrough would happen."
The Danish pop singer is very excited about announcing first concerts in Germany and he can't wait to meet his German fans. Hugo Helmig and his band will visit Hamburg, Cologne, Berlin and Munich in the beginning of May.
Hugo Helmig collects his inspiration from singer songwriters like Ed Sheeran and John Mayer, and the Danish Press have drawn comparison to Canadian pop star Shawn Mendes. Hugo's debut single 'Please Don't Lie' is a vigorous pop song about toning down the self-presentation on social media. Hugo explains:
"Everyone's so eager to stage this picture perfect life on social media, but of course nobody's perfect. It's such a shame that it's the norm for most people to present themselves in this superhuman way. 'Please Don't Lie' is a kind reminder to everybody – and first and foremost myself."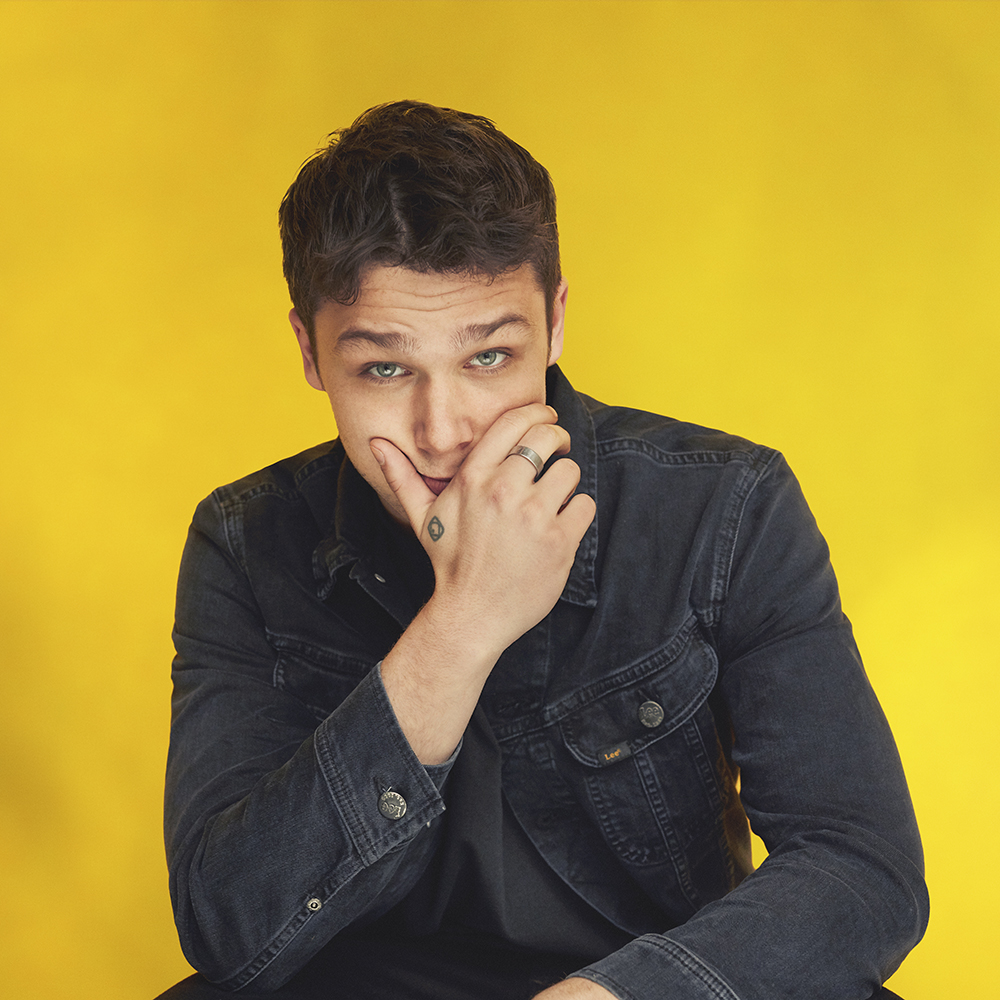 Amanda Mair [SWE]
"The best Kate Bush style synth pop since Bat For Lashes" – Aftonbladet
Amanda Mair is back! The five tracks strong new EP "To The Moon" continues where the hyped debut album left us. At the same time everything feels brand new. Amanda has evolved during the four years that's passed since her debut – both as an artist and as a songwriter, but also as a person. Everything that felt promising back then has now turned into a solid completeness. The atmospheric and rather dark EP "To The Moon" simply opens the door to a another dimension of Amanda Mair.
Amanda Mair is the girl from Stockholm who, while starting upper second school, was discovered by the record label Labrador – without even recorded any demo tapes. Just a year later she was an internationally praised artist and did shows throughout the world. The self-titled album, including the singles "House" and "Doubt", got the tastemakers at Washington Post and The Guardian to namedrop everything from Kate Bush and Fleetwood Mac to Lykke Li, Bat For Lashes and Feist in order to describe Amanda's perfectly crafted pop songs.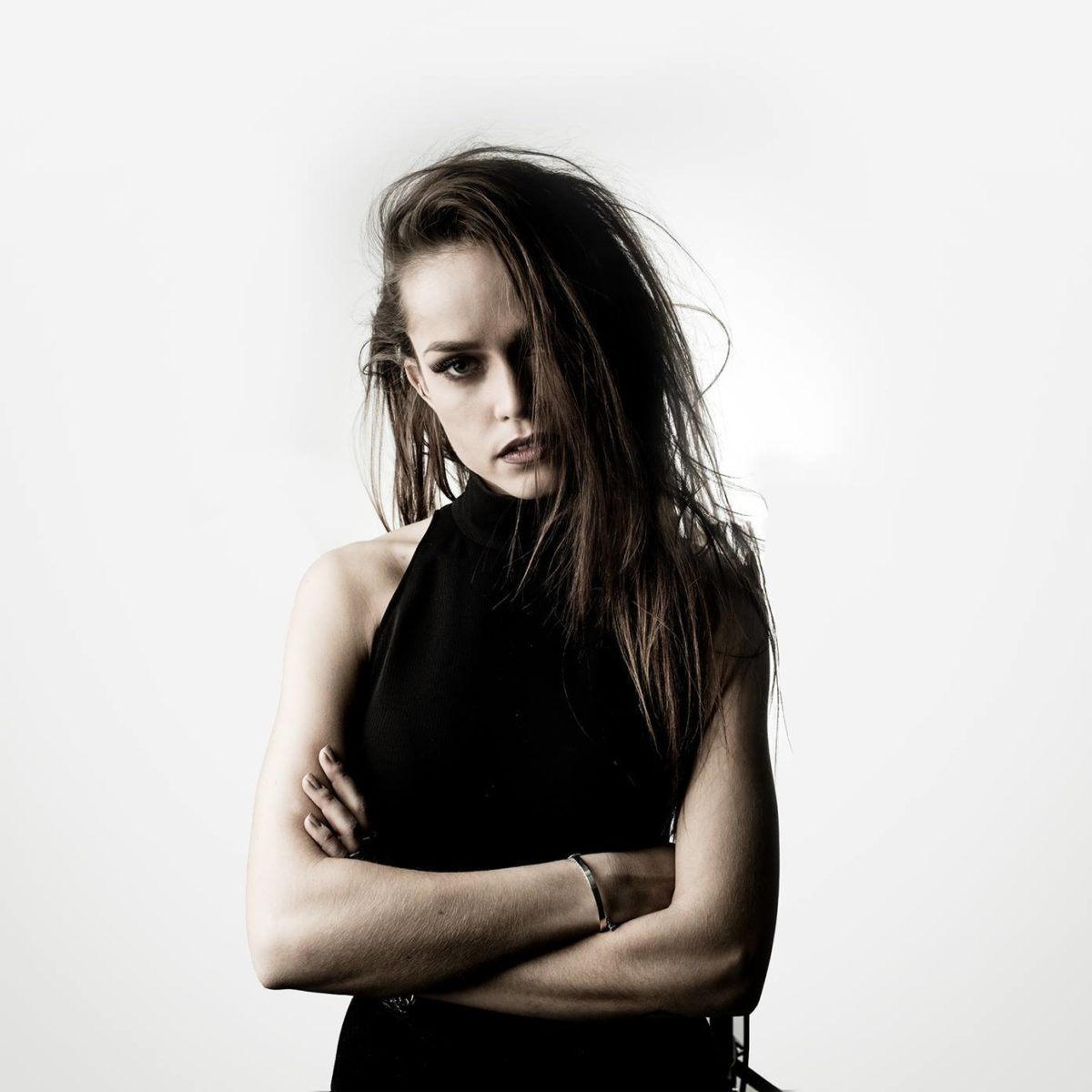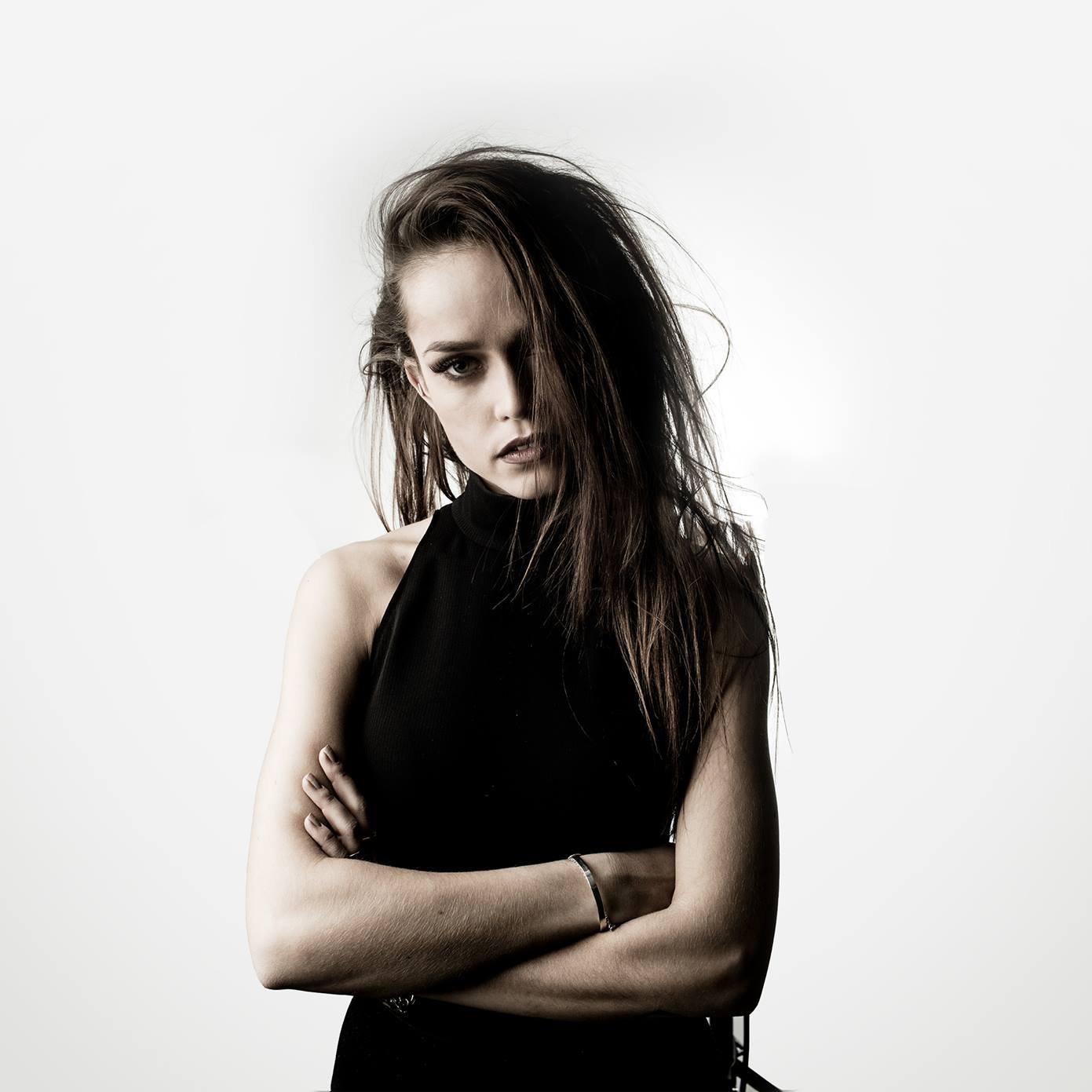 Auður [ICE]
Following in the footsteps of Of Monsters and Men, Sigur Rós and Kaleo, 24 year old singer/producer Auður was awarded best Newcomer at the Icelandic Music awards in 2017. Since then he has released his debut EP, opened for Post Malone and become part of the respected RBMA alumni.
Auðunn Lúthersson cut his teeth playing with Icelandic hardcore and noise-rock bands. After seeing James Blake at Sónar in 2013, he reinvented himself under the pseudonym AUÐUR (pronounced "Author"), switched over to electronic music and dropped his debut album, Alone, at the beginning of February. Alone is a slick and sensual take on R&B and explores the themes of isolation and longing. During Iceland Airwaves 2016 AUÐUR offered festival-goers an exclusive pre-listen to the album in Pokémon GO style at a downtown square in Reykjavík. Over 4000 people hunted it down via their mobiles. No stranger to doing things his way, AUÐUR later filmed a visual version of the album in one take in a secluded room at an abandoned power plant on the outskirts of Reykjavík. The results were premiered and screened live from Harpa, the city's world famous concert hall, and ran in a continuous loop for 24 hours to mark the beginning and end of Groundhog Day.