Ja Ja Ja returns to its home of FluxBau in March to kick off another season of Berlin's premier Nordic music night!
After a bit of a winter slumber, we're emerging from hibernation to bring the finest new Nordic music to our favourite stage in Berlin, FluxBau. And as always, we've lined up three superb new acts for you to discover.
Norway's super-hyped Pom Poko will be appearing, fresh from a sold out Ja Ja Ja performance in Vienna. They'll be joined by Icelanders Hugar, bringing their acclaimed performance to an international stage, and irresistible Finnish indie outfit NEØV, who are currently gearing up to release their third album.
As always, Ja Ja Ja members can access specially discounted tickets, so sign up as a member here – tickets are on sale now, €5 for Ja Ja Ja members or €10 otherwise. and we'll see you at FluxBau on Thursday 15th March!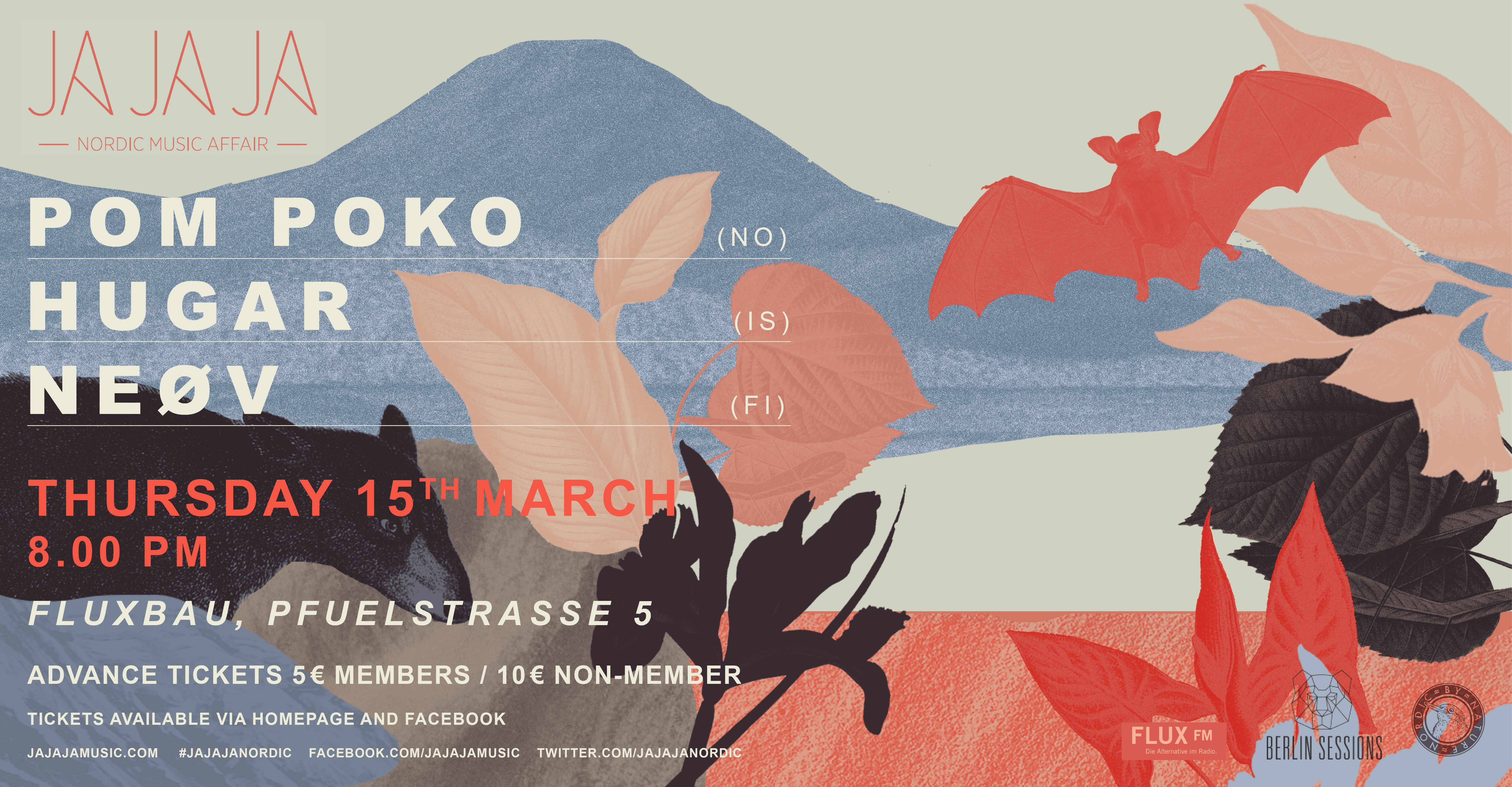 Pom Poko [NOR]
"Pom Poko are definitely ones to watch in the year ahead." – NME
Despite forming just a bit more than a year ago, the Norwegian quartet are on a rapid ascent with their three officially released singles so far gaining them masses of praise for their ingenuity and energy. Pom Poko has already been praised by press like Interview Magazine, Vevo, NME, Line of Best Fit, The Independent, Clash, DIY, just to name a few, and they´ve also been picked up by radio such as BBC1 (UK), Radio Eins (Germany), Flux FM (Germany), NRK P3 (Norway) and more. NME has even picked them as one of the acts to watch out for in 2018.
Last summer (2017) saw Pom Poko play festivals such as the Øya Festival, Roskilde Festival, Pstereo, Slottsfjell, by:Larm and The Great Escape (among others), before doing several shows around Europe and Eurosonic in January. Pom Poko will release their debut album in 2018.
Pure Norwegian Punky Sweetness™. The sound of a party with your neighbour Totoro, a wild discussion between Kodamas and Susuwataris, and a serious amount of imaginary confetti. A punk attitude combined with a nerdy knowledge of pop history, makes for an explosive package often compared to Le Tigre, Deerhoof and Duchess Says. Sweet sing-song vocals are mixed with intense grooves, bouncy guitars and absurd riffs, and make Pom Poko a feat to behold live. Reduce the testosterone, increase the sugar rush, and get ready for this K-PUNK explosion. This is one not to miss.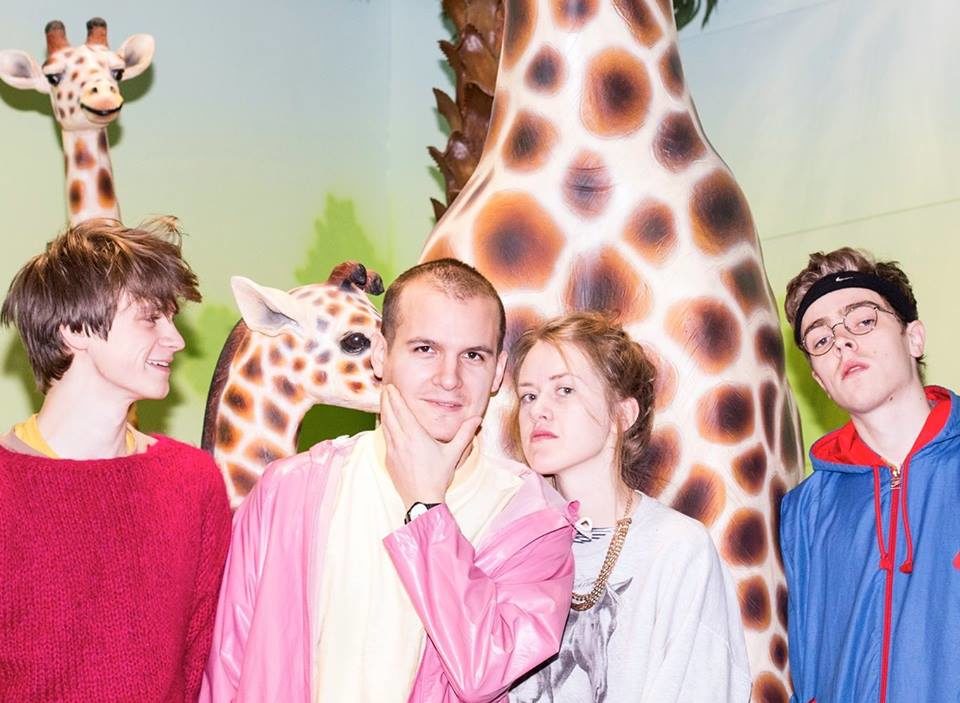 Hugar [ICE]
"Hugar is a bewitching, haunting neo-classical record" – The Independent
Hugar is an Icelandic duo Bergur Þórisson and Pétur Jónsson. Friends from the sleepy township of Seltjarnarnes, a few miles north-west of Reykjavík. From an early age, the pair shared a love of music, which grew into many years of mastering instruments and experimenting with sound.
Adulthood saw Pétur pursue a degree in Architecture, and Bergur's considerable skills as a trombonist led to an offer at New York's prestigious Juillard School, which he turned down to shape his own direction. Lending his various skills for other local musical luminaries, working on projects for the likes of Ólafur Arnalds, Björk and Sigur Rós.
Along the way Bergur and Pétur started recording some demos, the demos grew in number and suddenly amassed into an album's worth. Friends lent their studios' recording equipment, musical instruments and ears. The resulting eponymous debut was a gorgeous ambient, multi-layered instrumental record, interweaving Þórisson's forlorn brass with Jónsson's ethereal guitars, with scatterings of gentle piano and an elegant string quartet.
A quiet storm, the album has become a playlist favourite for Spotify listeners, collecting millions of streams and fans along the way. 2018 sees Hugar take their live show international and complete their follow up album.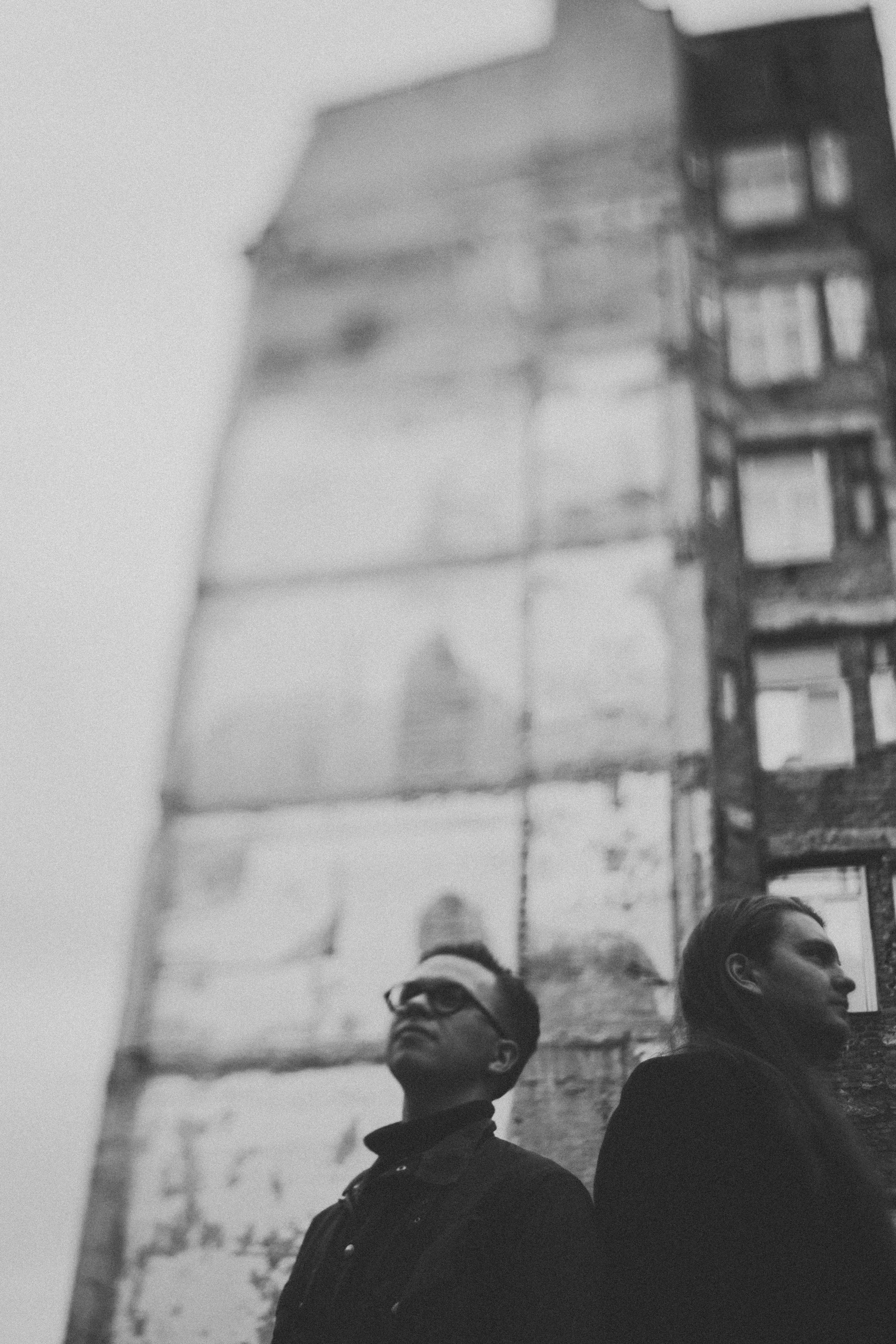 NEØV [FIN]
"One of the most promising bands coming out from Scandinavia." – NBHAP
NEØV's origins go back to the late 90's and a small town of Juankoski in Eastern Finland. Brothers Anssi and Samuli Neuvonen started making music together in their early childhood, and after ten years of recording and touring with different lineups, they nowadays form an elegantly charismatic indie trio with Ari Autio.
NEØV's first two albums 'Orange Morning' (2013) and 'Dominique' (2015) presented the bands characteristic sound palette: bittersweet melodies and intensive rhythms mixed with a wide variety of influences, drawn not least from dream pop and art rock. The albums met wide critical acclaim, and the band found themselves touring and playing festival shows around Europe.
NEØV's third album is expected to be released later in 2018, and the band will showcase new material in their spring shows.