Ja Ja Ja returns to Berlin in October to bring three exceptional new artists to FluxBau's stage! So what are you waiting for? Come and join us!
The autumn season of Ja Ja Ja is now well under way, and we have to say – we're EXTREMELY excited about our upcoming October edition! As we do every month, we're bringing three brand new Nordic artists to your attention via our Berlin show at FluxBau – and this time, we've got three particularly phenomenal acts for you to get to know.
Hailing from Oslo, tantalising dream-scape merchant Jakob Ogawa is set to join us in Berlin for a sure-to-be unmissable performance! Jakob will be joined by ORKID from the far, far north or Sweden, whose simmering style of electro-pop is sure to leave your knees weak. And the third act of the evening will be Danish trio The Entrepreneurs, whose blistering brand of "Noise & Romance" rock will shake FluxBau to its very foundations. Read on to get to know each of the artists better…
So what are you waiting for?! Get your tickets now to join the ultimate Nordic party in Berlin – just €5 in advance for Ja Ja Ja members!
Ja Ja Ja Proudly Presents:
JAKOB OGAWA | ORKID |  THE ENTREPRENEURS
Thursday 4th October – 8:00pm 'til late
FluxBau, Pfuelstraße 5, Berlin
Facebook Event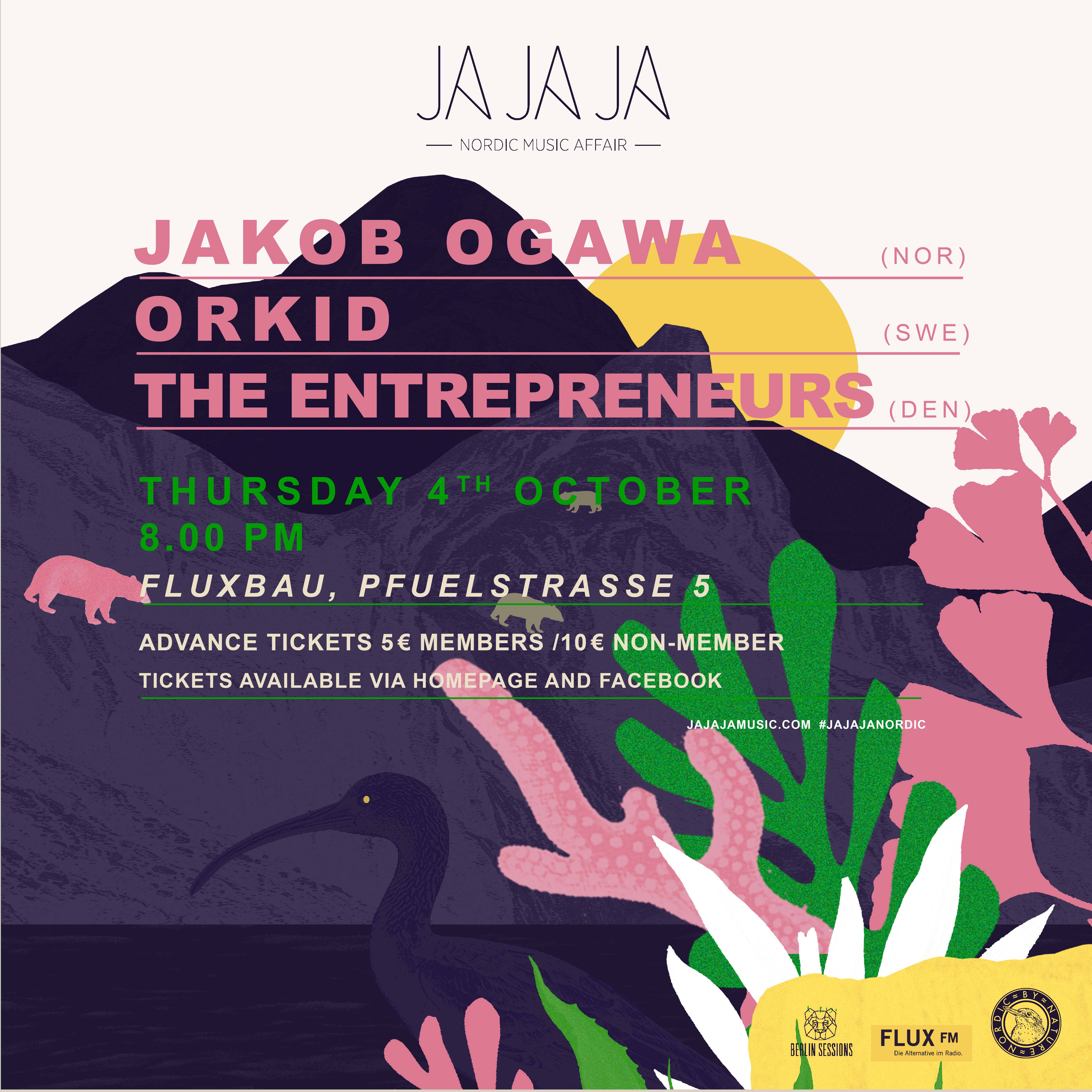 Jakob Ogawa [NOR]
"Ogawa's ethereal vocals make for a blissful contrast with the earthiness of his production, and it shouldn't come as too much of a surprise that he is set to have a breakout year." – Highsnobiety
Jakob Ogawa hails from Oslo, Norway. The Norwegian dream-scape merchant has plenty of soul and love in his music, offering up a drowsy, luscious and off-kilter sound in each melody that he produces. Ogawa writes his own material and records everything himself, and will spend the rest of they year following up his already sublime back catalogue with even greater tunes.
Facebook | Soundcloud | Instagram | Twitter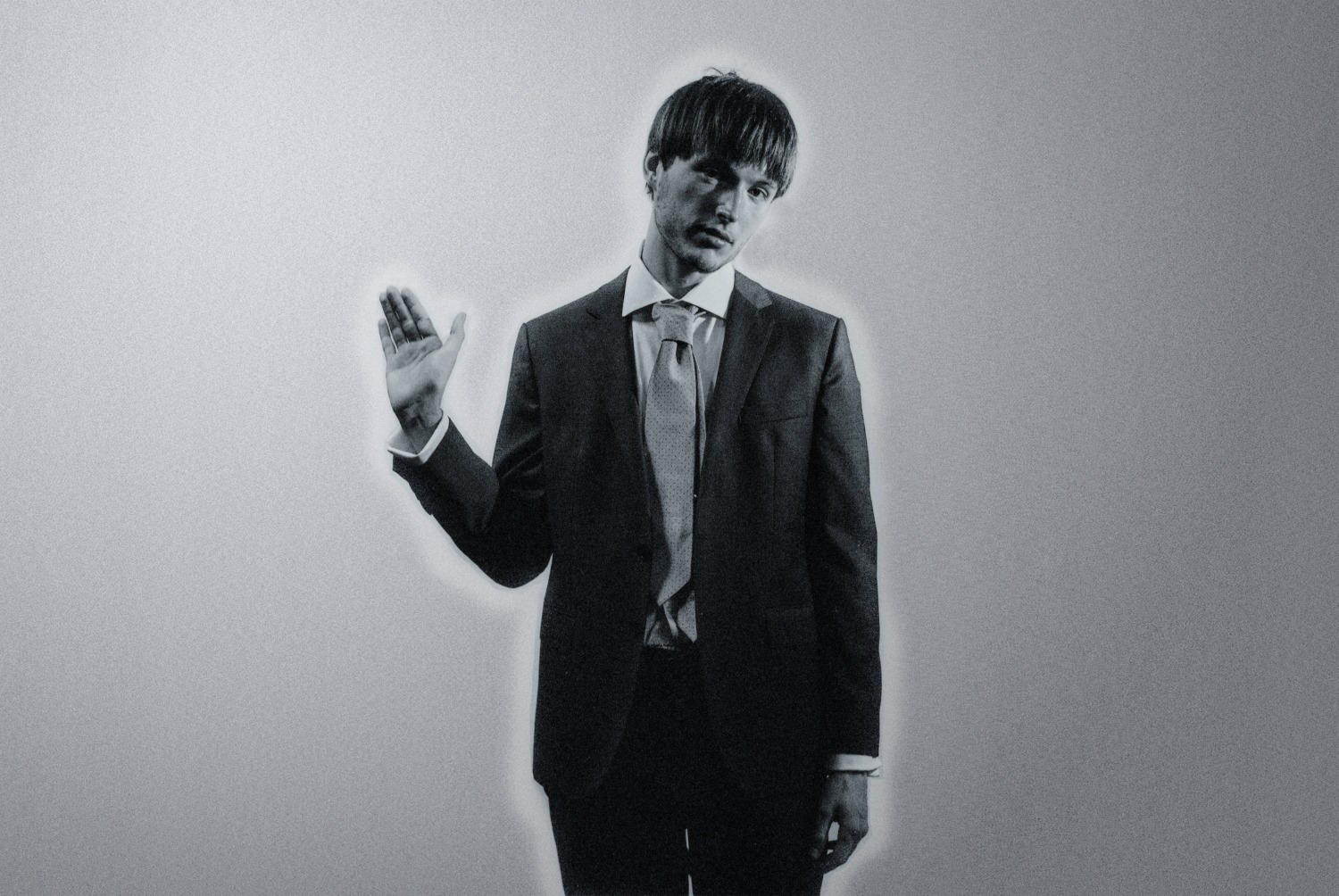 ORKID [SWE]
"Swedish starlet Orkid combines velvet vocals with electro-pop" – Complex
ORKID, aka Matilda Melin from Sweden's far north, continues to soar and amaze, release after release. Personifying quintessential Swedish indie-electro-pop, it's hard not to fall for ORKID's brand of velvet, soulful, fragile yet commanding vocals, alongside her captivating and piercing beauty inside and out.
The 21 year old starlet now lives in Stockholm – a world hub for modern pop – but was schooled on classic legendary singer/songwriters like Nat King Cole and Sam Cooke. These contrasting influences can be heard in ORKID's rare quality to possess both on trend and a maturity beyond her years artistry. At the raw age of 16, she cleverly used the 'Idol' stage and overcame the challenge of being heard from a small town, leaving audiences gob smacked with her world class potential.
Desiring much more than 'flash in the pan' success, over the following two years ORKID completed her education, honed her song writing and live performance skills, and developed into one
of Sweden's most exciting artist exports to watch.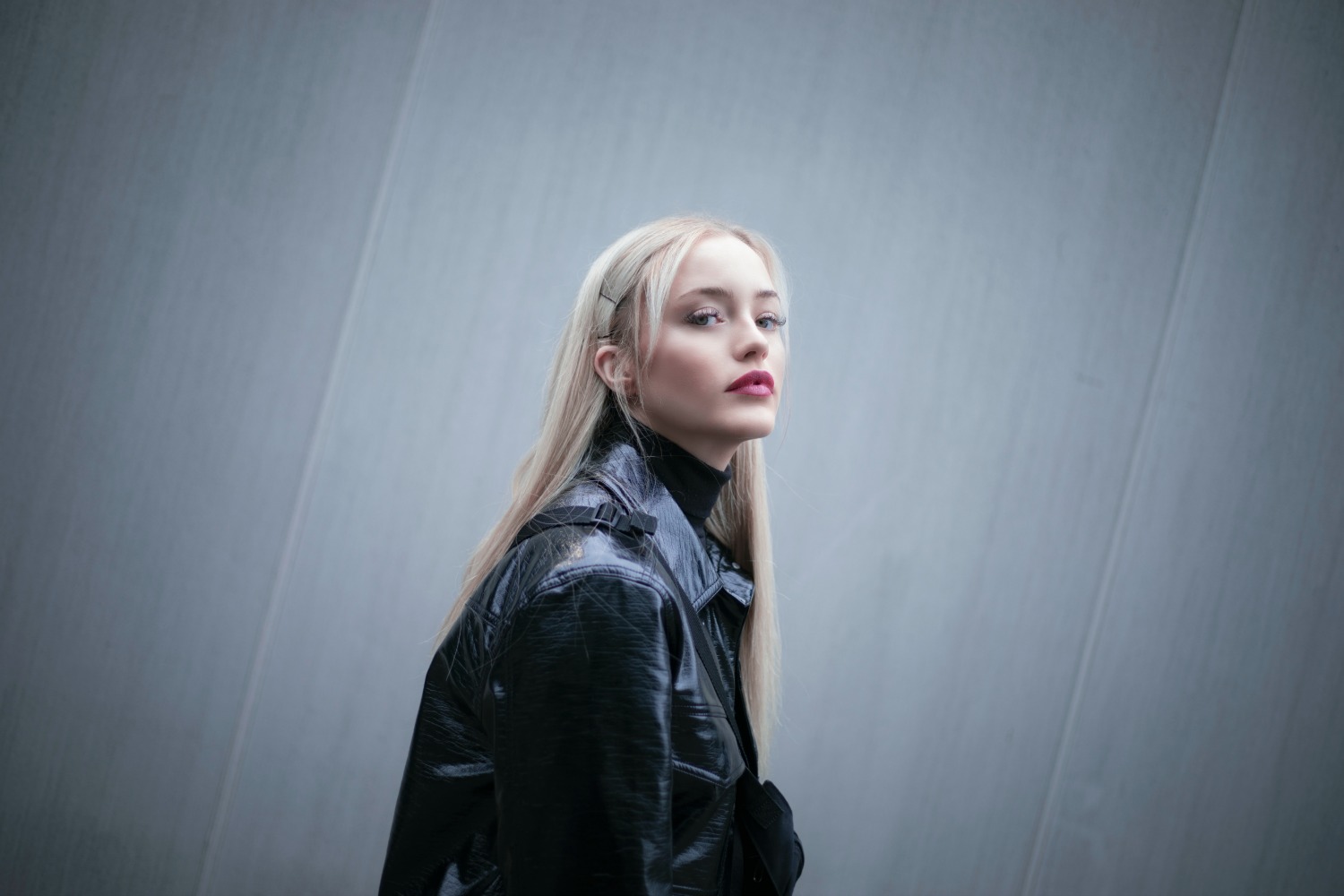 The Entrepreneurs [DEN]
"…excessively explosive as it is dynamic and experimental" – The Line Of Best Fit 
The Entrepreneurs recently signed with Copenhagen-based label Tambourhinoceros (Palace Winter, Pardans, Molina etc.) and are set to release their debut album aptly titled Noise & Romance on February 1st 2019. On August 22nd they revealed the new single "Joaquin", the first taste of what will be an uncompromising release from the young trio. "Joaquin" is a  playful track with both powerful riffs, high-tempo beats, laid-back parts, distorted guitars, melodic bass lines, and fingerpicking guitars.
The Copenhagen-based trio enjoy a reputation as one of the fiercest live bands in their native Denmark, and with their debut album they're ready to take on the world. Their noisy songs are aesthetically rich and experimental variations on some of rock's most significant sub-genres like punk, grunge, post-rock — always performed with an underlying dark and explosive feel. When listening to the new music by The Entrepreneurs it becomes apparent how the band are inspired by many different artists including Sonic Youth, Deftones, and Jeff Buckley to mention a few.
After releasing their debut EP Tony Rominger in 2016, lead singer Mathias Bertelsen, guitarist Anders Hvass and drummer Jonas Wetterslev manifested themselves as an amazing live band. They're feeding of the crowd and return the favour by giving explosive performances every time.