Ja Ja Ja returns to its home of FluxBau in April for another edition of Berlin's premier Nordic music night!
It felt so great to be back in Berlin in March, that we've lined up our next show to be just around around the corner – and it's a line up you'd be a fool to miss!
Sensational Swedish rapper Silvana Imam will be gracing the Ja Ja Ja stage with her phenomenally powerful presence and striking Swedish lyrics. She'll be joined by up and coming Norwegian alt-pop-star Hanne Mjøen, and Danish electronic party starters Farveblind, so make sure you're down at the front to catch every second of the action!
Tickets are on sale now, just €5 in advance for Ja Ja Ja members. Not a member yet? Then sign up (for free) to access exclusive ticket discounts, competitions, and to get your hands on free Ja Ja Ja goodies!
Ja Ja Ja Proudly Presents:
SILVANA IMAM I HANNE MJØEN I FARVEBLIND
Thursday 5th April – 8:00pm 'til late
FluxBau, Pfuelstraße 5, Berlin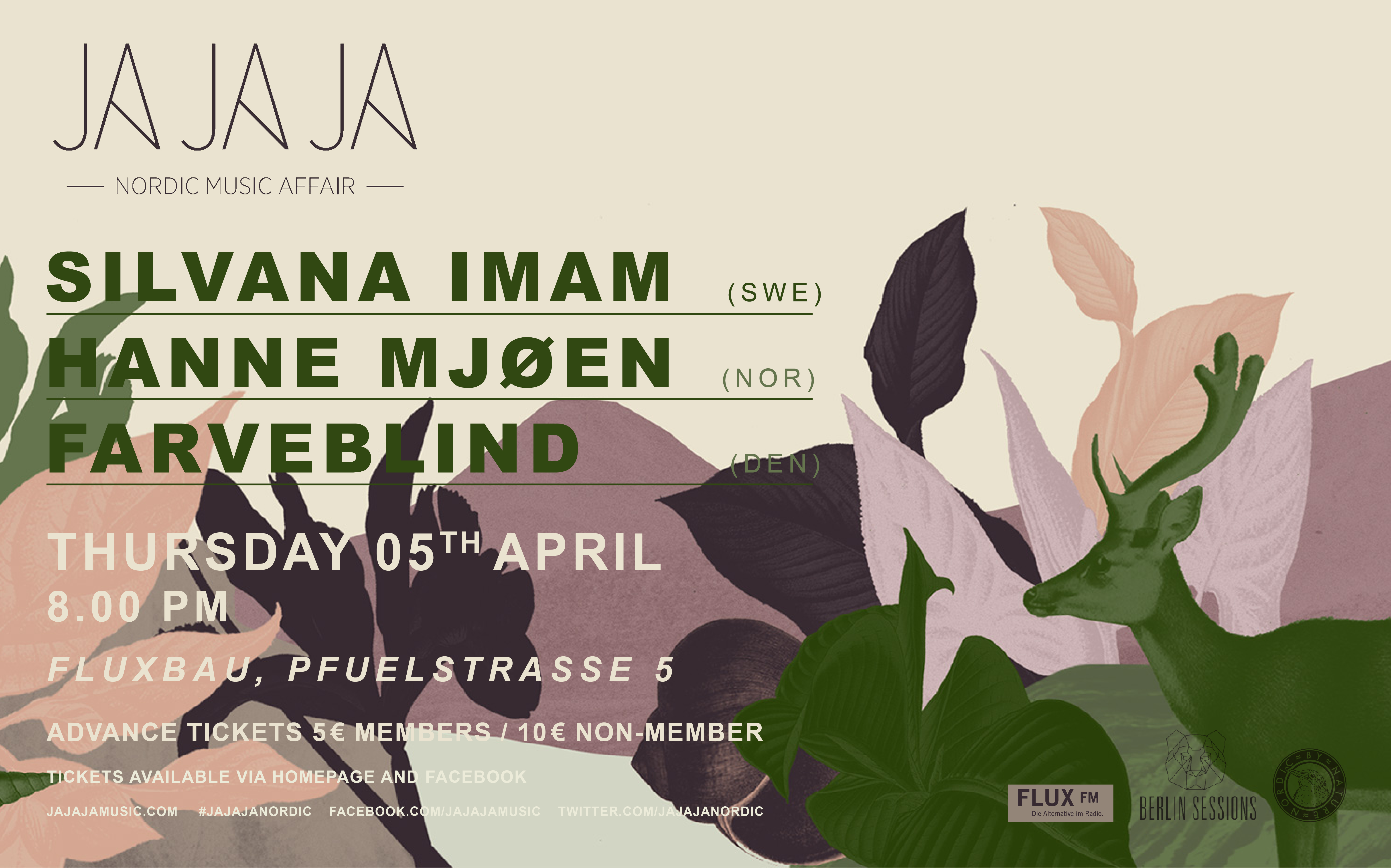 Silvana Imam [SWE]
In 2014 the Swedish rapper Silvana Imam released her EP När Du Ser Mig – Se Dig and raises her fist against racism, sexism and homophobia with the song 'I – M – A – M'. Her voice and popularity allow her to stand up for people who live under oppression, threat and fear.
Silvana was presented in several cover interviews, among others by the Swedish newspaper Dagens Nyheter (Kultur), Filter, Bulletin Board and GAFFA QX. In addition, the artist received the prize for "Live Act of the Year" at the Manifestgalan in Sweden in 2015. The second EP Jag Dör För Dig was released in April 2015 and brought her several nominations as a Hip Hop / Soul artist. The Grammisgala 2016 chose Silvana as "Artist of the Year" and nominated her in the categories "Best Hip Hop / Soul" and "Best Lyricist".
The album Naturkraft was released in 2016 and several major tours followed. Once again the rapper was awarded the prize for "Live Act of the Year" at the Manifestgalan and received further nominations at the Grammisgala.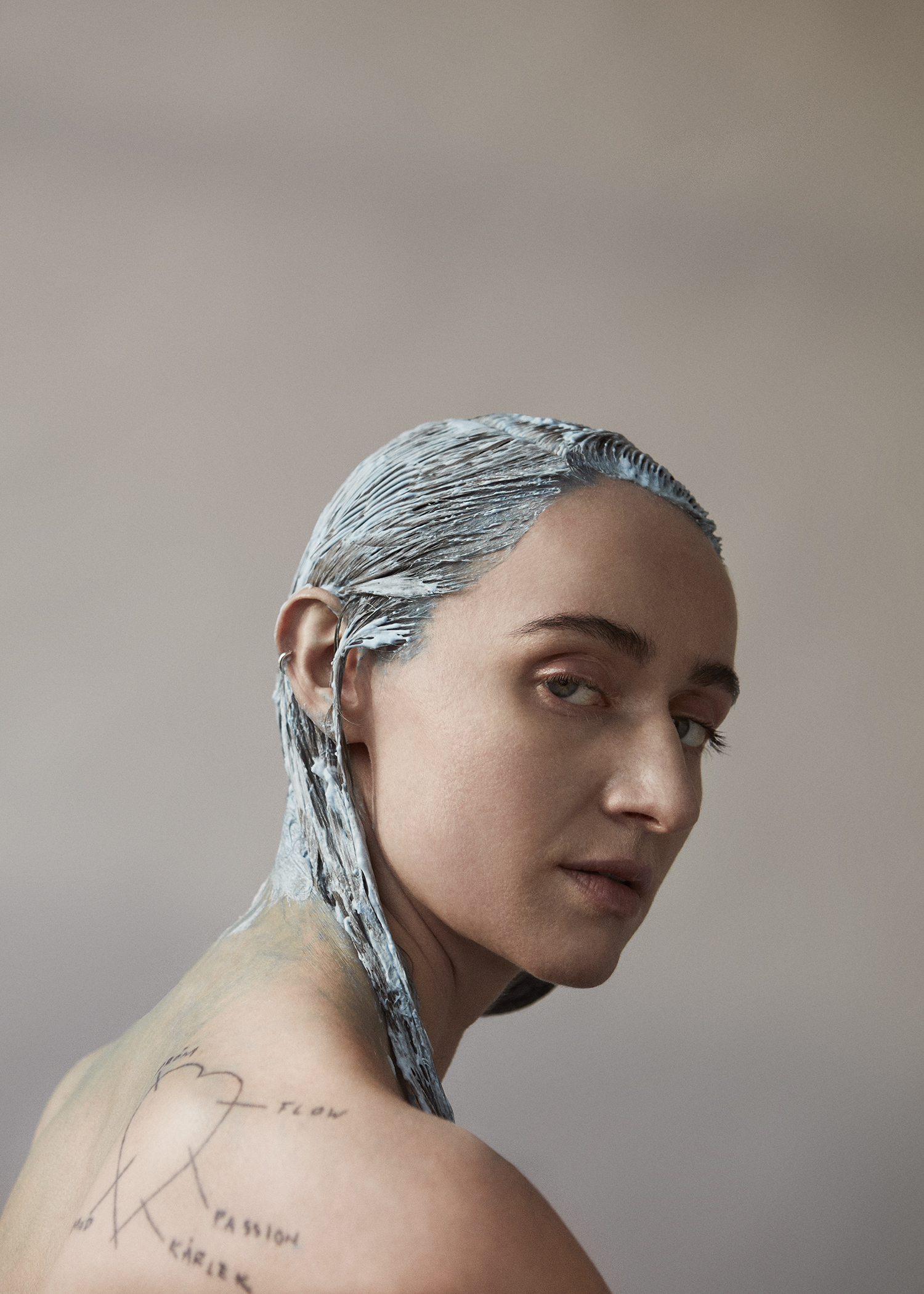 Hanne Mjøen [NOR]
Hanne Mjøen is an emerging Norwegian pop artist. Based in Oslo, Hanne announced herself in her home territory in 2017 with three singles being playlisted on Norway's national radio broadcaster, NRK P3. Having supported Astrid S on the Norwegian leg of her world tour, there is no doubt Hanne has been earmarked as a future queen of Scandinavian pop music, a sentiment echoed by tastemaker blog The FADER, who listed Hanne as one of the "Scandinavian artists to listen to in 2018".
As adept onstage as she is in the studio, Hanne has performed at festivals including by:Larm, Trondheim Calling, Vill Vill Vest, Findings Festival and Slottsfjell, where she caught the attention of The Independent who remarked, "We (…) fall hard for the confident strut of Hanne Mjøen, who does Scandi-pop precision with joyful effervescence".
2018 has seen Hanne's star continue to rise. Hanne made the final of NRK P3's yearly Urørt (translation: "unheard") competition in February, a platform comparable to BBC Introducing for up-and-coming Norwegian artists. In the same month, Hanne released the summer-ready track 'Vanilla' which was featured on The Line Of Best Fit as the "Song of the Day". She has since released 'Fall Down', a collaboration with current "it" boy, Jimi Somewhere.
Further to the six singles Hanne Mjøen has released as a solo artist, she has also started to establish herself as a talented songwriter. Hanne wrote the topline for and performed vocals on R3HAB's 'You Could Be', which currently has over 21 million streams on Spotify. In addition, Hanne has written and featured on Matisse & Sadko's 'Into You' (1 million + Spotify streams) and Future Duper's 'Feels So Good' (1.4 million Spotify streams).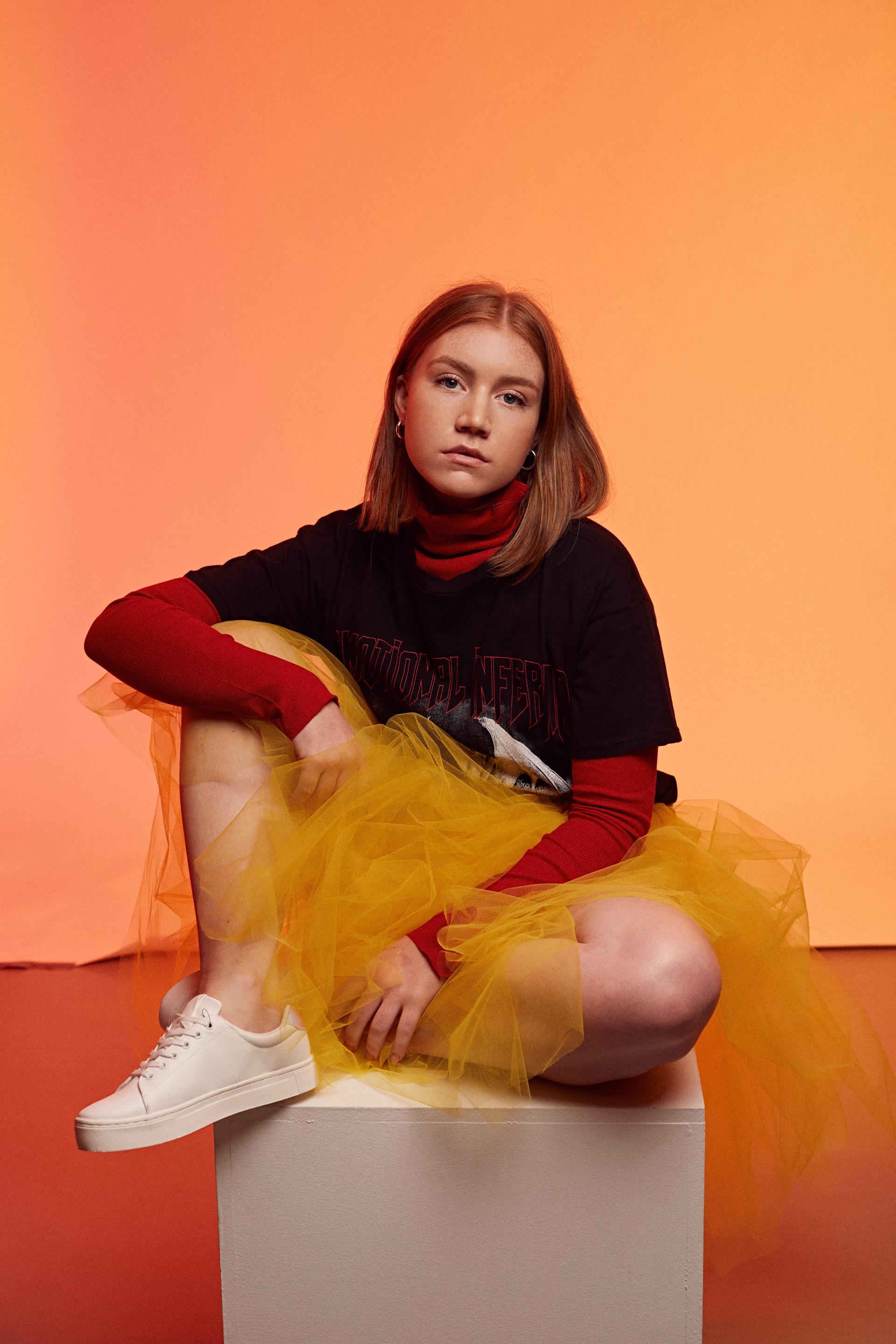 Farveblind [DEN]
With hypnotic live concerts, the producer duo Farveblind has quickly opened both Scandinavian and international eyes to their adrenaline fuelled mix of club heavy rave music, pop and techno.
Over two years, the young Danes have played more than 100 live concerts around Europe including international festivals like Reeperbahn in Germany, By:Larm in Norway and Roskilde Festival in Denmark, showcasing their blazing live energy and mind-blowing visuals. Their uncompromising sound has spawned five star reviews and had Clash Magazine crown them as "The Chemical Younger Brothers" and "rampant dancefloor noise monsters" in the article.
Farveblind's global vision for their music has seen them collaborate with Australian pop singer Clea and most recently, on the gritty first single from their upcoming debut EP, the duo teamed up with one of Britain's most exciting new rappers Paul Stephan to create an explosive fusion of grime, rave and techno.
In 2017 the duo performed five concerts in only two days at the Danish SPOT Festival and ended the marathon by flying the previously unknown South African artist Khaya N9 14.000 kilometres to perform just one song.
On their forthcoming debut EP, released in the spring of 2018, Farveblind stated their serious purpose by going to Norway to record with the legendary producer Steve Dub who has worked with seminal names like The Chemical Brothers, The Prodigy, Moby and New Order.