Ja Ja Ja will be back in Hamburg and Berlin in November, with 3 new Nordic artists for you to discover! Don't worry guys – the winter nights might be getting longer and colder, but Ja Ja Ja is back to provide a cosy, music-filled Nordic hub at Molotow in Hamburg, where we'll be bringing brand new Nordic music …
Continued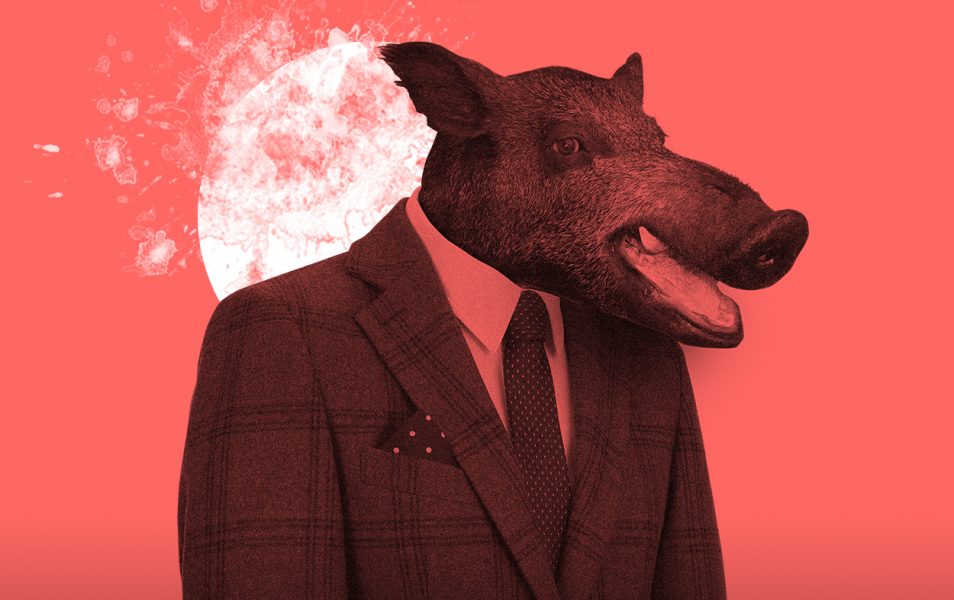 Ja Ja Ja will be back in Hamburg and Berlin in November, with 3 new Nordic artists for you to discover!
Don't worry guys – the winter nights might be getting longer and colder, but Ja Ja Ja is back to provide a cosy, music-filled Nordic hub at Molotow in Hamburg, where we'll be bringing brand new Nordic music and toasty northern vibes to the city – so without further ado, let us tell you who's set to play!
Finnish trio Lake Jons, Norwegian duo Apothek and Danish collective Lowly will all be making their way to Hamburg and Berlin for November's Ja Ja Ja shows – each of them causing ripples within their home countries and beyond, and each of them widely acclaimed for the splendour of their live performances.
Tickets for the show are available now – priced just €5 in advance for Ja Ja Ja members (not a member yet? Then sign up for free here!) – so make sure to grab yours soon to be able to join us!
Ja Ja Ja Proudly Presents:
Lake Jons | Apothek | Lowly
Wednesday 23rd November 2016 – 8:00pm 'til late
Molotow, Nobistor 14, 22767, Hamburg – Facebook Event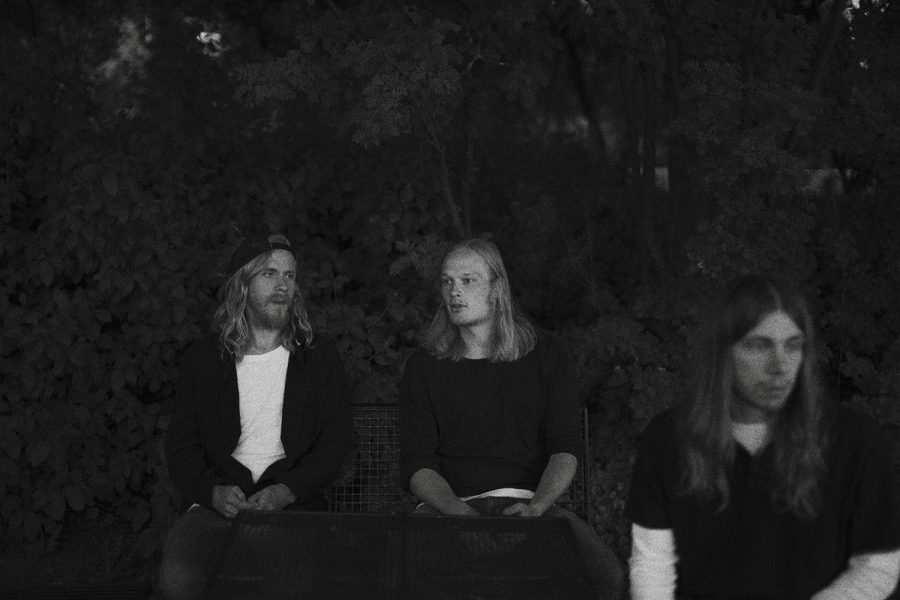 Lake Jons are a Finnish trio, formed by a happy accident in 2014 when singer/guitarist Jooel Jons found himself accompanied by guitarist Jaska Stenroth and drummer Mikko Pennanen while performing his songs at their friend's graduation party.
The trio soon started working together as Lake Jons, creating their beautiful folk sound at a garage somewhere in Helsinki. Since then, Lake Jons have gone on to appear at many live shows, charming people with their music which combines the spirit of dusty garages, rumbling canyons and Nordic woods. Gorgeous vocal harmonies and moods that cast thoughts to Bon Iver, Josh T. Pearson and Beck lie in the centre of it all, and the band released two acclaimed EPs – Explode and Explore in 2016.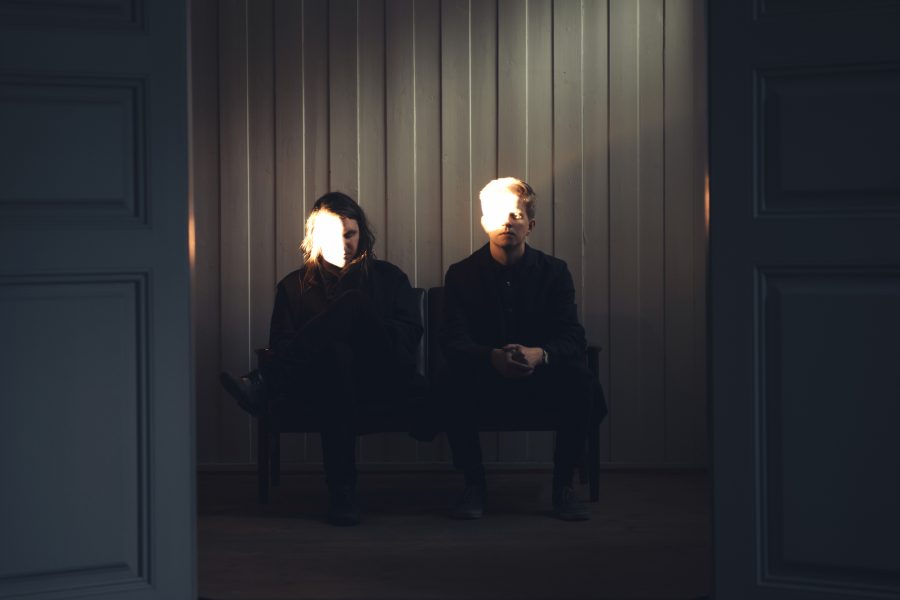 The phrase 'opposites attract' could not be more apt for Norwegian duo Apothek. One, an accomplished acoustic raconteur, the other an established electronic producer, have been drawn together by a mutual creative goal to create shimmery electronica with nerdish attention to detail and a certain lyrical sparsity. The duo's debut album features the triumphant trifecta of previous singles 'Family', 'Waiting For The Thunder' and 'Reunion', plus their latest cut 'Invited'.
Apothek came together slowly. The meeting of producer Nils Martin Larsen and songwriter Morten Myklebust in the small Oslo scene was, according to the band, inevitable and music quickly followed in 2013. "When we did 'Family' there was something we couldn't really put our fingers on…it felt really interesting from the beginning and the result was really special. But when it came to work flow it took a bit longer to figure it out," Larsen explains. "Every track on the album has a completely different pattern of creation…there's no formula we've followed for the record." As for the other half of the duo, a minimalistic use of vocals strikes again for Myklebust: "We have separate and very different methods of working and I think that's why it sounds the way it does."
Armed with their self-titled debut, Larsen and Myklebust combine the synthetic with the organic – robot meets poet, if you will. Apothek would not exist if it was one without the other: "It's not a singer with a production underneath, or a production with a singer on top. It sounds like two people playing it, and that's important. It has to feel organic."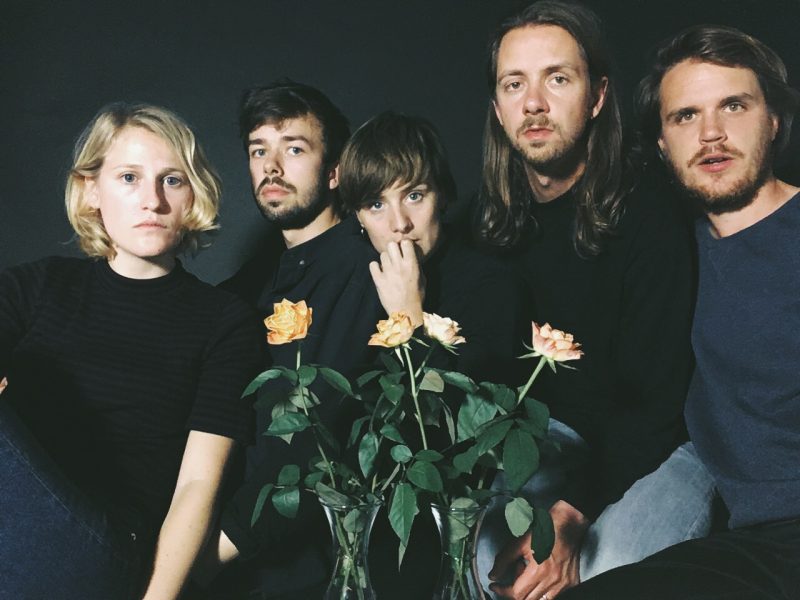 Lowly got together in 2014, having met at the musical academy in Aarhus, Denmark. Despite all five members being involved in different studies, and having their own bands on the go, Nanna Schannong (lead vocals, guitar), Soffie Viemose (lead vocals, laptop), Kasper Staub (synthesisers), Thomas Lund (bass, Moog) and Steffen Lundtoft (drums, percussion) soon found common musical ground; a restlessly inventive and exquisitely melodic sound that refutes easy categorisation.
The band themselves call it "noise-pop, and everything in between": in this case 'noise', explains Kasper Staub, refers to the textures and treatments via laptop and guitar. This gives Lowly songs unpredictable, shape-shifting qualities (brilliantly layered by the band and co-producer Anders Boll, Efterklang's long-trusted engineer/soundman), though a core of wistful melancholy remains, further intensified by the enigmatic lyrics. "We think of our music and lyrics more like a painting, we think it should all melt together," says Staub. "We're all interested in developing ourselves as songwriters, and working in new ways, with different ideas."
'Deer Eyes' is the latest single from Lowly, and follows three independent releases in Denmark, which saw the Guardian include Lowly in a 'Five must-listen new tracks from around the world' round-up, while The Line Of Best Fit swooned to an "idyllic, height of summer sonic landscape… total bliss… Nordic pop does not get bigger."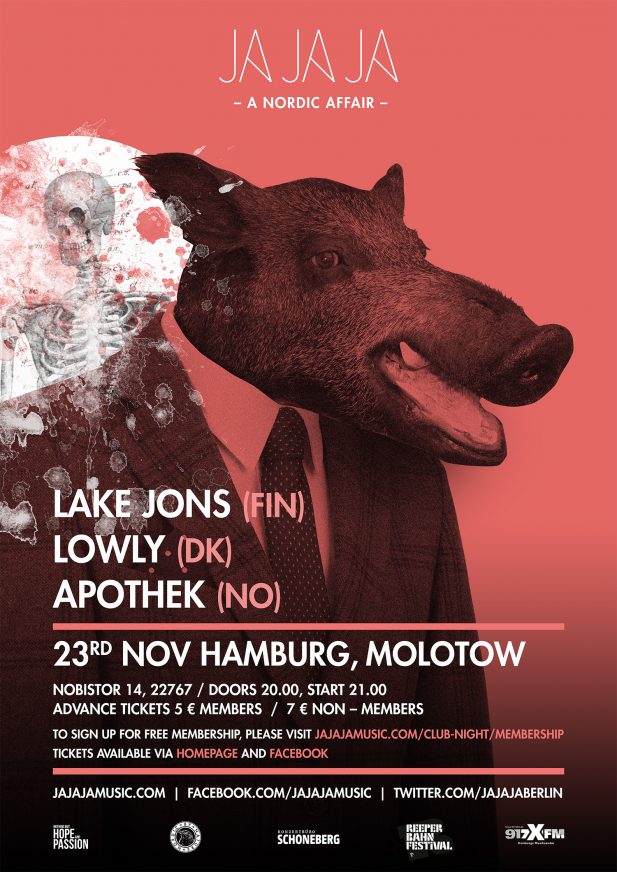 Lake Jons [FIN]
Lake Jons is one of Finland's most hyped bands, rolling in like a thick mist on a sweet northern wind.
Although Lake Jons appeared from a garage on the outskirts of Helsinki, their sound is birthed in the woods and melodies of the Nordic landscape Here, in Lake Jons, we find the harshness of the folk disposition coupled with the beauty of a northern mystic melody.
Lake Jons recently signed to US label AntiFragile, releasing their debut self titled debut album in January 2018.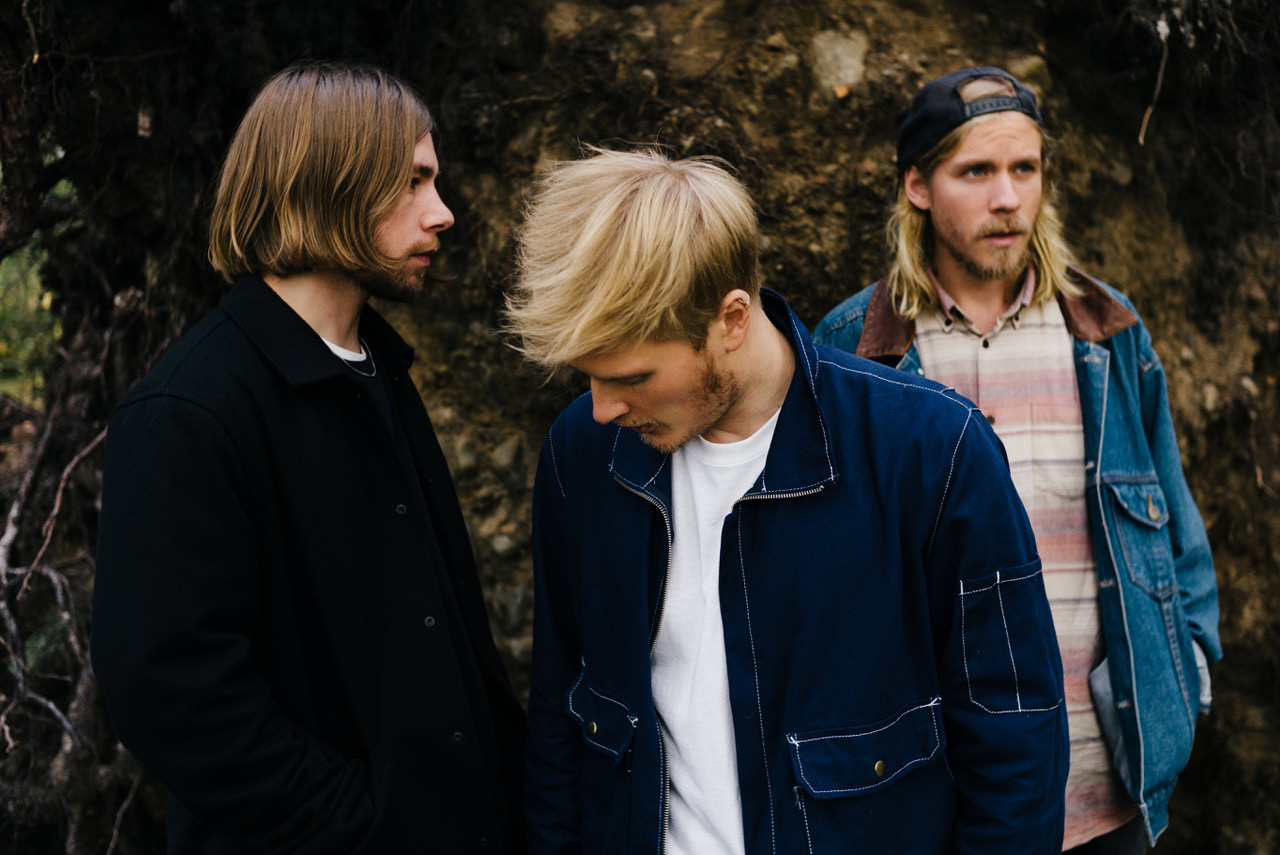 Lowly [DEN]
"Lowly make lush, confident pop, layering traditional textures over less orthodox sounds, topped off with crystalline vocals." Uncut – 8/10
"If you stick to just what you know, your music, your art or whatever your situation is becomes stagnant", say Denmark's Lowly. "And we wouldn't like to miss out on anything, just because we felt too comfortable."
A band unafraid to reach beyond their comfort zone, Lowly thrive on the embrace of doubt and curiosity. An inquisitive spirit drives the quintet's second album, which evolved from an open-ended process in large spaces, from lost factory halls to water towers. Released via Bella Union in April, Hifalutin brims with suggestive discoveries from its title onwards. Dictionary definitions include "pompous" and "larger than life"; the word is also antonymic with the word Lowly. However you take it, the result is the work of five people expressing themselves freely as a tight collective: focused, yet fertile with possibility.
A willingness to turn their backs on accepted frames of practise, for both recordings and performances, has characterized Lowly since their formation in 2014 at the music academy in Aarhus, Denmark, where they studied different subjects but forged a unique chemistry out of contrast. Last autumn, they played a concert in Brønshøj Water Tower, in the suburbs of Copenhagen, where the reverb was long and pronounced. The band had to carefully reconsider which notes and chords they could play; too many tones would muddy the sound. Pieces from this concert would find their way to Hifalutin.
As synthesizer player Kasper Staub reflects, "We want to give doubt, and curiosity, a voice. It is needed in a world characterized by obsession and goal-orientated living. You don't need to know the answer in advance to express yourself. If we don't allow ourselves to forget the goal, we risk missing all that we did not already know."
Fittingly, Hifalutin is an album of many entrance points. After the glistening come-hither to wandering minds of 'Go for a Walk', 'Stephen' reflects on death, inspired by the loss of Professor Stephen Hawking. The warm trip-hop currents of 'Baglaens' (or "backwards") contrast sharply with the buoyant beats cluster of 'Staples'. 'i' resembles a hymnal Stina Nordenstam, constantly seeking new ways into a song, while the alt-R&B-ish 'In the Hearts' offers an unguarded paean to connectivity: as Lowly put it: "It's about the magnificent power of love that transcends everything and connects us all."
These diverse songs find hidden connections to each other through the chemistry between the sounds and Boll's productions. And, of course, through the literate, abstract lyrics, which include references to works by experimental poet Inger Christensen and Persian poet Jalal ad-Din Rumi. "Our lyrics consist of images and scenes that briefly glide into one's field of view, and then disappear again," co-lead singer Soffie Viemose explains. "We'd rather show something than say something quite literally." An invitation sent from and to curious minds, Hifalutin is luminous modern pop at its most delicate and robust, assertive and open-ended. You wouldn't want to miss out.