Further to the cancellation of March 2020's Ja Ja Ja Berlin show, we've taken the decision to postpone all of Ja Ja Ja's live activities until after the summer.
Please see the image for further details. We'll be keeping in touch over the spring/summer as we continue to support new Nordic artists by sharing their latest music with you.
Take care of yourselves, and we can't wait to see you again in a few months' time.
Ja Ja Ja x
Keep in touch with Ja Ja Ja on Facebook, Twitter, Instagram and Spotify!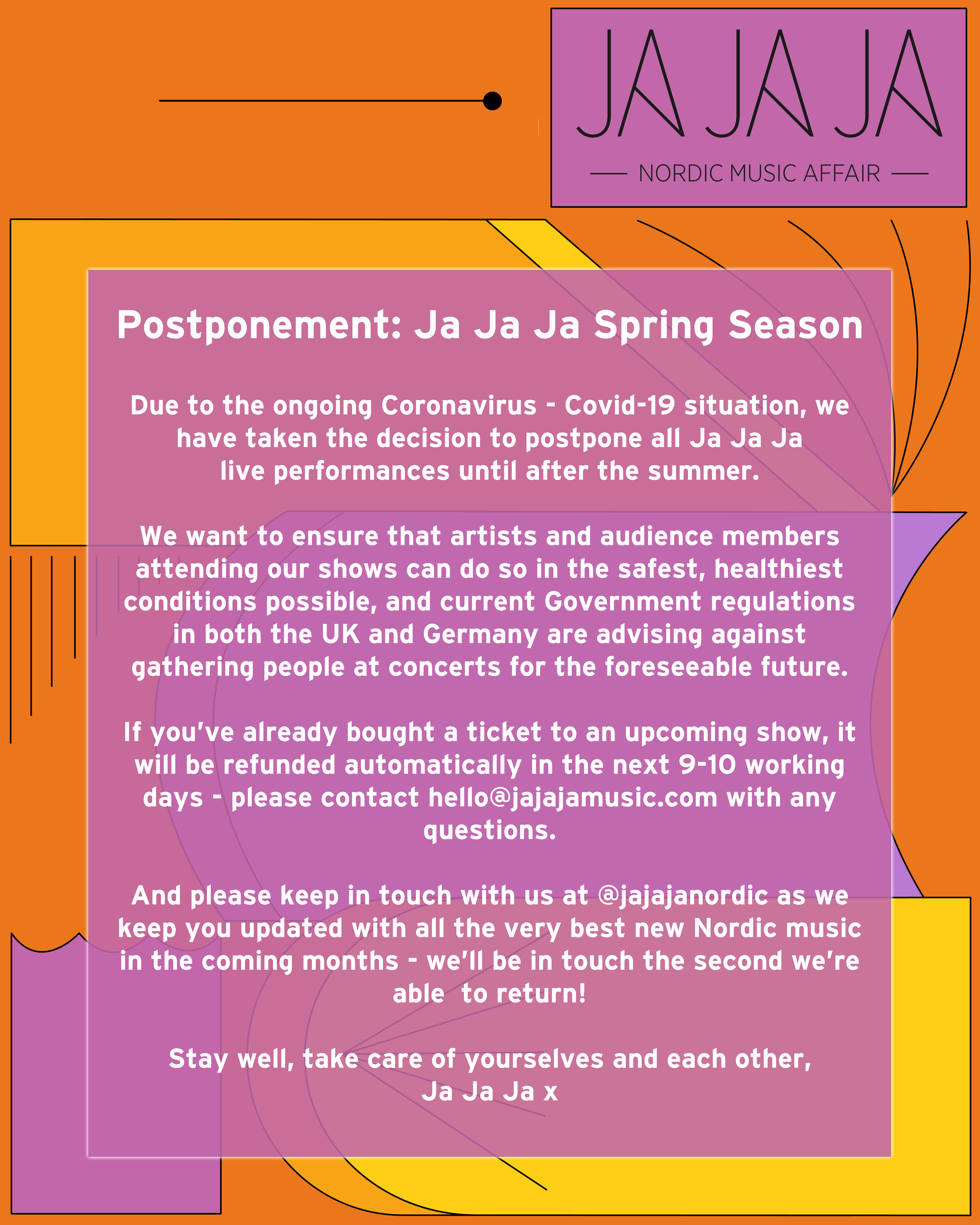 COVID Update []