We're heading to Gothenburg for today's Ja Ja Ja Takeover, and we're excited to reveal that Sarah Klang will be our host!
We're sure you know Sarah by now – her debut record Love In The Milky Way won the Best Album accolade at the Swedish Grammys, and you might have also spotted her on tour with First Aid Kit, or at her sold out headline slot at our live London home of The Lexington.
Those with eagle eyes and ears would've spotted a brand new release from Sarah last week, who's been steadily hinting towards her upcoming third album with a stream of impeccable singles. 'Anywhere' is the name of the newest track, the story around which we explore with Sarah below – and the title of the upcoming album is Virgo, due for release on the 7th May 2021, via Pangur Records.
You know the drill by now! Scroll down to get to know Sarah better in a Spotlight Interview, and head to @jajajanordic on Instagram as Sarah lets us tag along for the day!
Spotlight Interview: Sarah Klang
Hello Sarah, thanks so much for joining us! For those that haven't met you yet, could you please introduce yourself? Who you are, where you're from and what you do?
Thank you for having me! My name is Sarah Klang, I live in Gothenburg Sweden, I was born here, and I'm a songwriter and artist.
Who (or what!) have been some of your greatest inspirations when making music?
There are so so many, but definitely Kurt Vile, Kevin Morby, Phoebe Bridgers. The list goes on and on
Which song or album was the first to really blow you away?
'Smells Like Teen Spirit' by Nirvana.
And what's best live show you've ever seen?
Ghhhh I don't know really I hate live shows, I get to bored :/ But I saw Solange with my boyfriend like two years ago and that was dope.
You've just released a brand new track called 'Anywhere' – can you tell us a bit about the story behind the song?
It's about searching for your self and happiness, I feel like we all search for that. Me and Theo Stocks wrote it last summer.
What's the best setting in which to listen to your new song?

Probably with good earphones haha and while your traveling somewhere. Probably by train.
You've also got a new album Virgo due to arrive in a few weeks! What have been some of your main inspirations and influences when creating the record?
80s guitars, my life, writing about my teenage years.
As this is your third album, how have you found the album creation process this time round? Did you pick up any tips or tricks when making your other records, that made things a bit easier this time?!
Oh it was definitely smoother this time. I think it was easier because you know what you're looking for and what you want.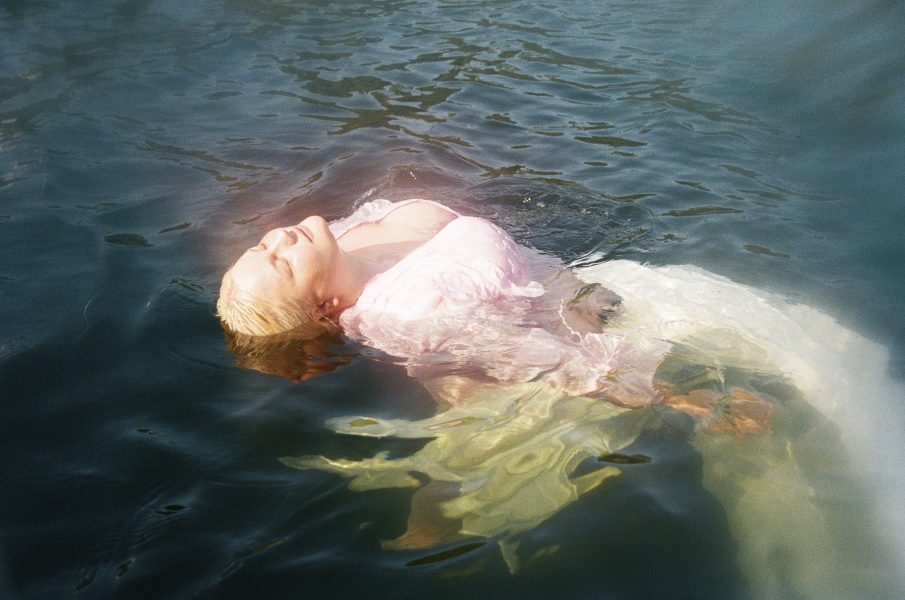 What do you hope the rest of 2021 will hold for you?
I hope I'll find the energy and inspiration to write and record my fourth album, and to feel a bit more content and happy then I did 2020.
And finally, we always like to ask – do you have any good new music tips to share with us? (Swedish tips are particularly welcome!
Definitely SHITKID. All her albums are masterpieces.